May. 06, 2013 12:47PM EST
Janelle Monáe's New Video Is Crazy in a Good Way
If you're like me, you've been a diehard Janelle Monáe fan ever since her breakout performance on "So You Think You Can Dance" three years ago. The forward-thinking diva recently released the video for her newest single, "Q.U.E.E.N."—and like pretty much everything Monáe creates, it's full of quirky surprises.
The mini-film takes place in a futuristic universe. Monáe and her collaborators play time-traveling rebels who have been frozen and imprisoned in a "living museum." Naturally, they don't stay frozen for long. Before you know it, Monáe is breaking it down with a crew of slinky dancers in mod dresses and fist-pumping with guest singer Erykah Badu (aka "Badoula Oblongata," my new favorite nickname ever).
There isn't a lot of heavy-duty choreo in this video, but I kind of love that. It's just Monáe and her crew doin' what they do. Also, this may be the first time we've ever seen Monáe break out of her signature rockabilly-tux-and-pompadour look, and it's kind of nice to see her embrace her girly side.
Much of Janelle Ginestra's career has been about helping others shine. She's dedicated herself to supporting and cheerleading her partner, WilldaBeast Adams; the emerging talents in their dance company, ImmaBEAST; and the countless dancers she inspires at master classes and conventions. Her YouTube channel has become a launching pad for young talents like "Fraternal Twins" Larsen Thompson and Taylor Hatala, thanks to viral videos featuring Ginestra's creative vision.
But Ginestra's a skyrocketing success in her own right—an in-demand choreographer, a social media influencer, and a dance entrepreneur, building a legacy one eight-count at a time. It's time for her turn in the spotlight. And she's more than ready. "I want to be a legend in whatever I do," she says. We'd argue that she already is.
Keep reading...
Show less
Win It
Oct. 13, 2017 04:31PM EST
Oct. 13, 2017 03:01PM EST
Okay, so it's also Friday the 13th. (Eek! Be sure not to let any black cats cross your path on the way to the studio!)
Keep reading...
Show less
If you've ever seen a Janelle Ginestra class video, you know how lit her combos are. What you don't see in those clips is how devoted Ginestra is to her students. We went behind the scenes at one of her sold-out IMMA SPACE classes to see Ginestra in her element, mentoring some of L.A.'s most talented dancers. It was an inspiration feedback loop.

All photos by Joe Toreno.
Keep reading...
Show less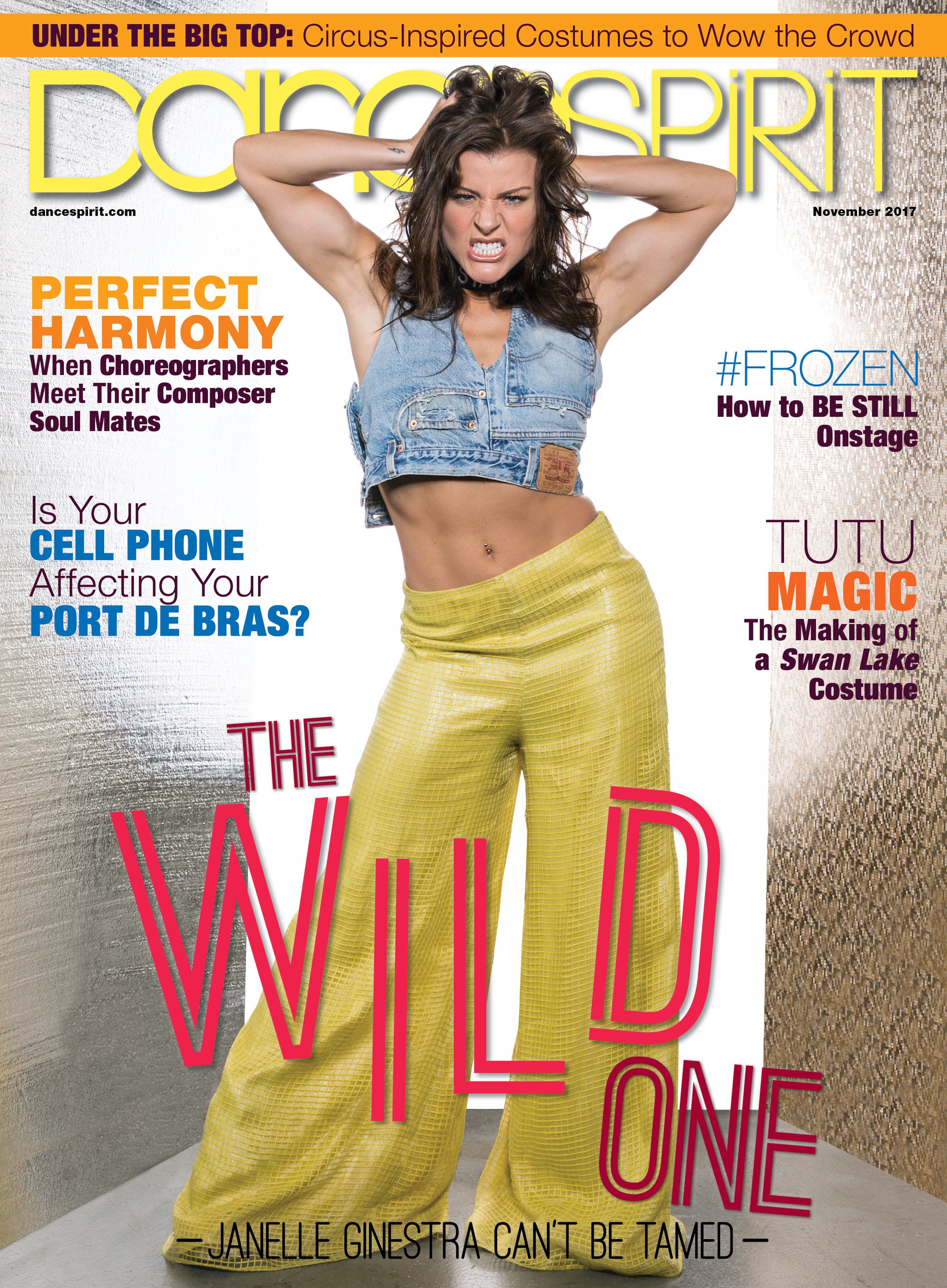 Get Dance Spirit in your inbox