Dance Team
Jul. 01, 2014 03:00PM EST
Grace Gerring, a former member of the 14-time National Championship–winning University of Minnesota Dance Team, shows off one of the team's signature moves. All photos by Steve Lucas.
1) Prep by stepping on your right leg, arms down and back slightly…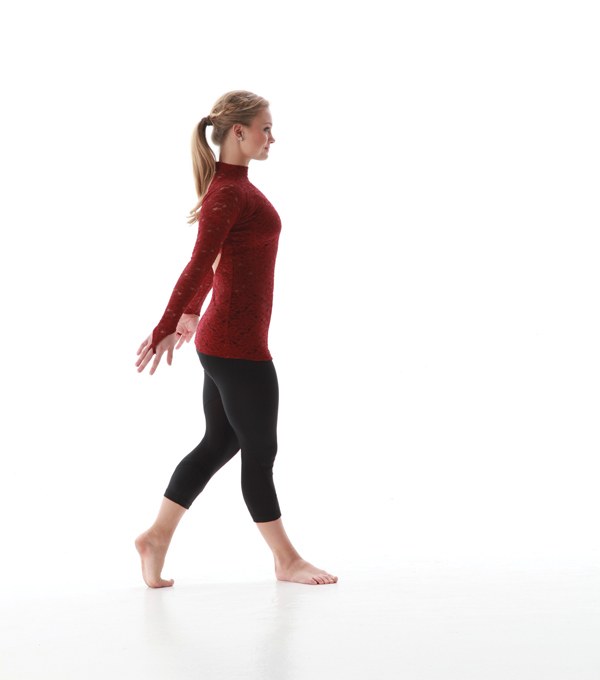 2)…and then Step Forward on your left leg, coming into fourth position plié, arms in first position.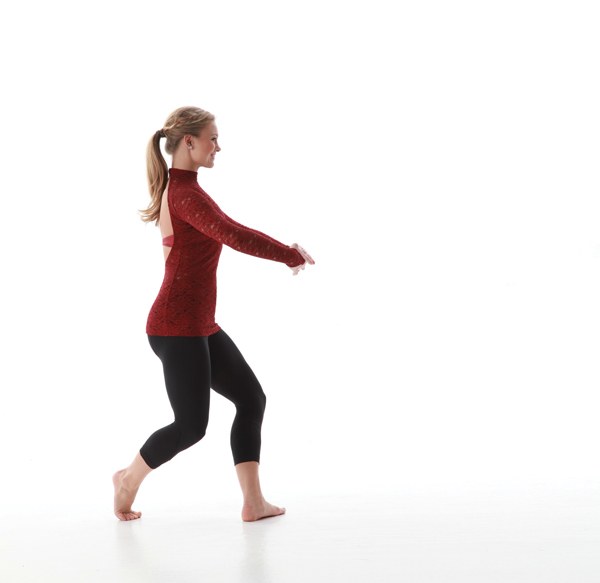 3) Jump off the ground, keeping your left leg straight and bringing your right leg into parallel passé. As you take off, begin turning your body to the left.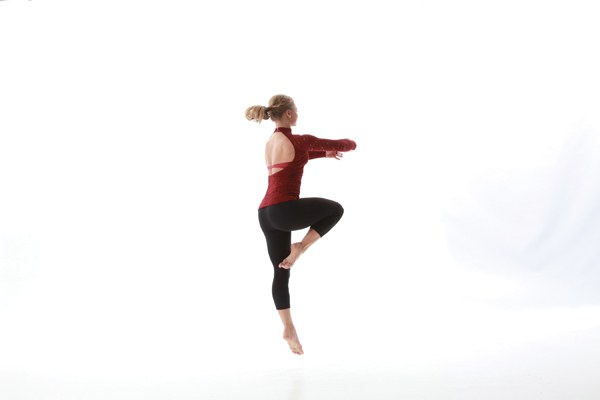 4) Continue Flipping your shoulders and hips to the left as you extend your right leg forward and bring your left leg behind you, bent at 90 degrees. Launch your arms diagonally behind you and arch your back.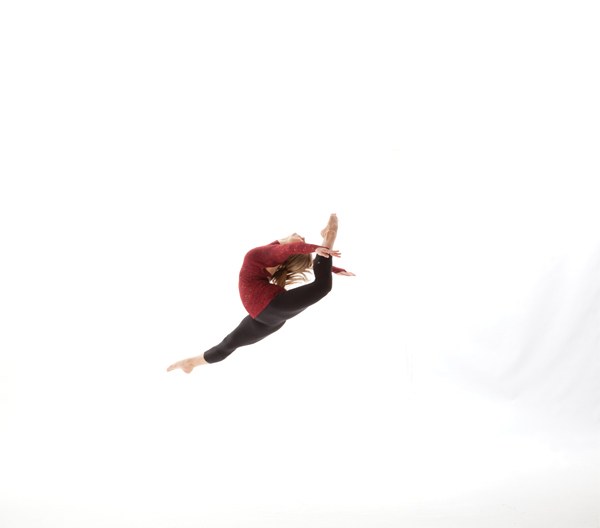 Grace says: "When you get in the air, think about switching your hips and shoulders and really kicking that front leg hard."
How To
Apr. 01, 2014 10:30AM EST
What is jazz? It's a classic American dance style, yet these days, most of us have a difficult time defining it—because jazz refuses to be pinned down. Instead, it changes over time, interacting with the other styles it meets along the way. The result: fusions like Latin jazz, street jazz and Afro-jazz.
DS chatted with the experts—Broadway Dance Center instructors Sue Samuels, Ginger Cox, Tracie Stanfield and Maria Torres; Joy of Motion Dance Center senior faculty member Maurice Johnson; and "So You Think You Can Dance" choreographer Sean Cheesman—to find out more about these sub-styles.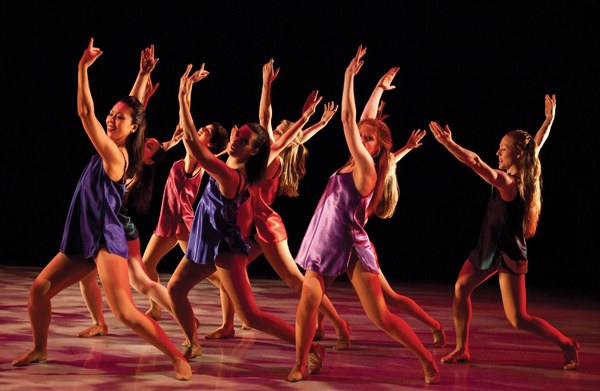 NYC's Jazz Roots Dance performing Shaft (photo by Jan Lasalle)
1. CLASSIC JAZZ
What is it? "It's a style performed from the core, with clean and strong lines emanating from the hips and chest," Sue Samuels says.
Where did it come from? Jack Cole, Gus Giordano, Matt Mattox and Luigi were major influences.
Where you may have seen it:
Giordano Dance Chicago

Jazz Roots Dance Company in NYC

Broadway musicals
How to spot it:
strong contractions through the chest and hips

isolations

parallel passés

shoulder twists

hinges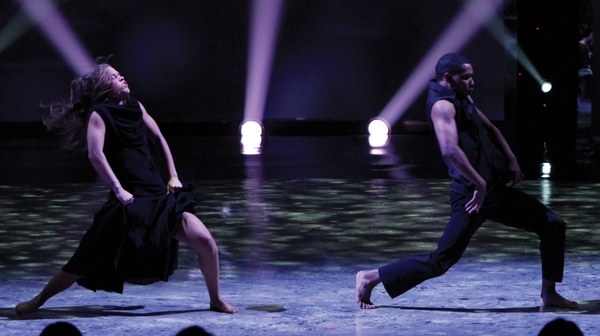 Tiffany Maher and George Lawrence II performing Mia Michaels' Hometown Glory on "SYTYCD" Season 9 (photo by Adam Rose/FOX)
2. CONTEMPORARY JAZZ
What is it? Tracie Stanfield says, "It challenges the rules and foundations of classic jazz by adding pedestrian movements, strong storylines and self-expression."
Where did it come from? Mia Michaels' earlier work popularized the style.
Where you may have seen it:
River North Dance Chicago

Hubbard Street Dance Chicago

choreography by Sonya Tayeh, Mandy Moore, Stacey Tookey and Mia Michaels on "SYTYCD"
How to Spot it:
initiation from the breathor an unconventional body part (elbow, rib, etc.)

pedestrian movement

classic steps—passé, battement, pirouette—with broken lines or changes in weight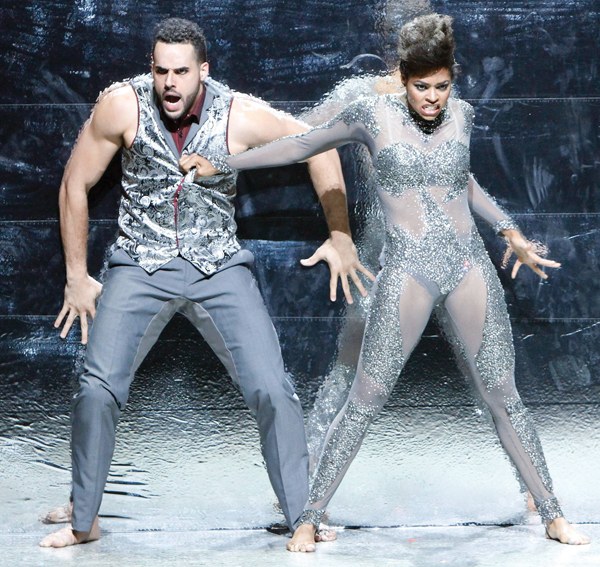 Aaron Turner and Jasmine Harper performing Sean Cheesman's Mirror Mirror on "SYTYCD" Season 10 (photo by Adam Rose/FOX)
3. COMMERCIAL JAZZ
What is it? "It's a mix of hip hop, jazz and the latest dance steps, choreographed to pop songs," Sean Cheesman says.
Where did it come from? When MTV debuted in 1981, it created a surge in the production of music videos. This style was developed to fill the need for backup dancers in these videos.
Where you may have seen it: The music videos of:
Janet Jackson

Michael Jackson

Paula Abdul

Britney Spears
How to spot it:
emphasis on impressive tricks, such as leaps, flips and turns

moments where the movement is a very literal interpretation of the lyrics

changes in the music leading to changes in the choreographic theme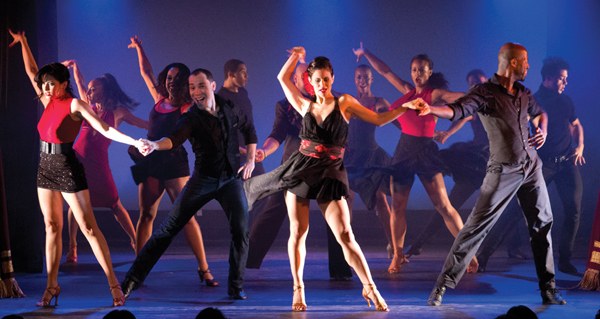 Maria Torres Dance Theatre performing Great Day in the Barrio (photo by Catlin Speiss)
4. LATIN JAZZ
What is it? "It's a style that allows a dancer to use the movements of various Latin dance styles without the assistance of a partner by adding elements of jazz," Maria Torres says.
Where did it come from? Maria Torres developed and popularized the fusion at Broadway Dance Center. Ashlé Dawson further popularized the style on "SYTYCD," "MADE" and "America's Got Talent."
Where you may have seen it:
Swing! on Broadway

The films El Cantante and Dance With Me

Maria Torres' choreography on "SYTYCD" Season 3
How to spot it:
use of the clave, a rhythmic pattern that forms the backbone of Latin music

technical jazz elements performed to Latin music

hip action

isolation in a syncopated triplet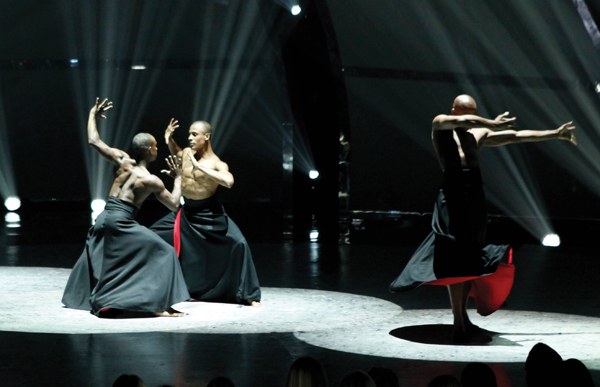 Alvin Ailey American Dance Theater performing Jungle Jazz on "SYTYCD" Season 9 (photo by Adam Rose/Fox)
5. AFRO-JAZZ
What is it? Sean Cheesman says, "It's a fusion of African dance with the technical elements of jazz."
Where did it come from? Katherine Dunham and Alvin Ailey were pioneers in the exploration and development of the fusion.
Where you may have seen it:
Alvin Ailey American Dance Theater in NYC

Dallas Black Dance Theatre in Dallas, TX

Sean Cheesman's choreography on "SYTYCD"
How to spot it:
loose arms, shoulders and back with a controlled lower body to execute technical jazz movements

deep, grounded plié

Afro-Cuban rhythms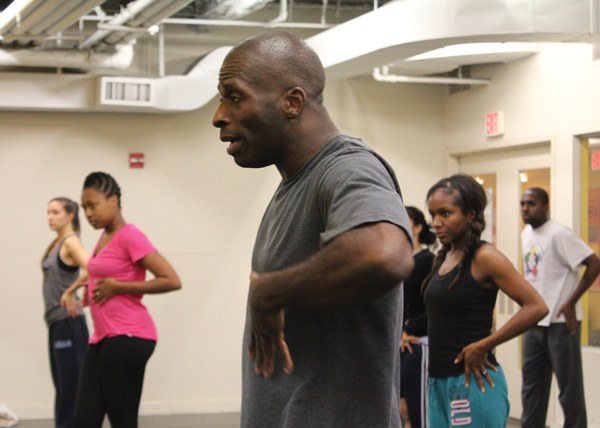 Maurice Johnson teaching a street jazz class at the Joy of Motion Dance Center in Washington, D.C. (photo by Cecile Oreste)
6. STREET JAZZ
What is it? "It's a blend of street dance and jazz—a stylization of what was being done in aerobic dance classes," Maurice Johnson says.
Where did it come from? Within the last decade, dancers started taking street jazz out of the gym and into the studio, making it a recognized style.
Where you may have seen it:
Beyoncé and Justin Timberlake and their backup dancers

dancers in today's hip-hop videos
How to spot it:
 fast footwork

head and neck isolations

technical steps (soutenu, pirouette, pas de bourrée, etc.) as transitions

fewer tricks than commercial jazz
THE DEFINITION DEBACLE
Even the experts admit that jazz is nearly impossible to define. Here's what some of them had to say: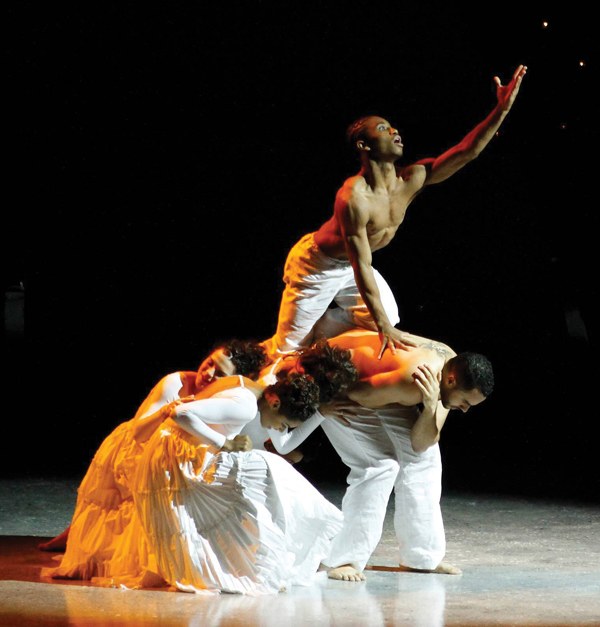 The "SYTYCD" Season 10 Top 6 performing Sean Cheesman's Muni Badnaam Hui Darling (photo by Adam Rose/FOX)
"Jazz is hard to define because it's constantly changing and growing. But that means a jazz dancer can easily do all types of dance." —Sean Cheesman
"With jazz dance, it's really up to the instructor to breathe life into the form. That's why it's so individualized." —Maurice Johnson
"There was a time when calling movement 'jazz' meant it was separate from the concert dance world, so a lot of people dropped the name but not the vocab. That means you probably see jazz a lot more than you realize—it's just under a different name." —Tracie Stanfield
How To
Feb. 01, 2014 05:50PM EST
1. Tendu your right foot forward, then bring it through coupé and up to retiré.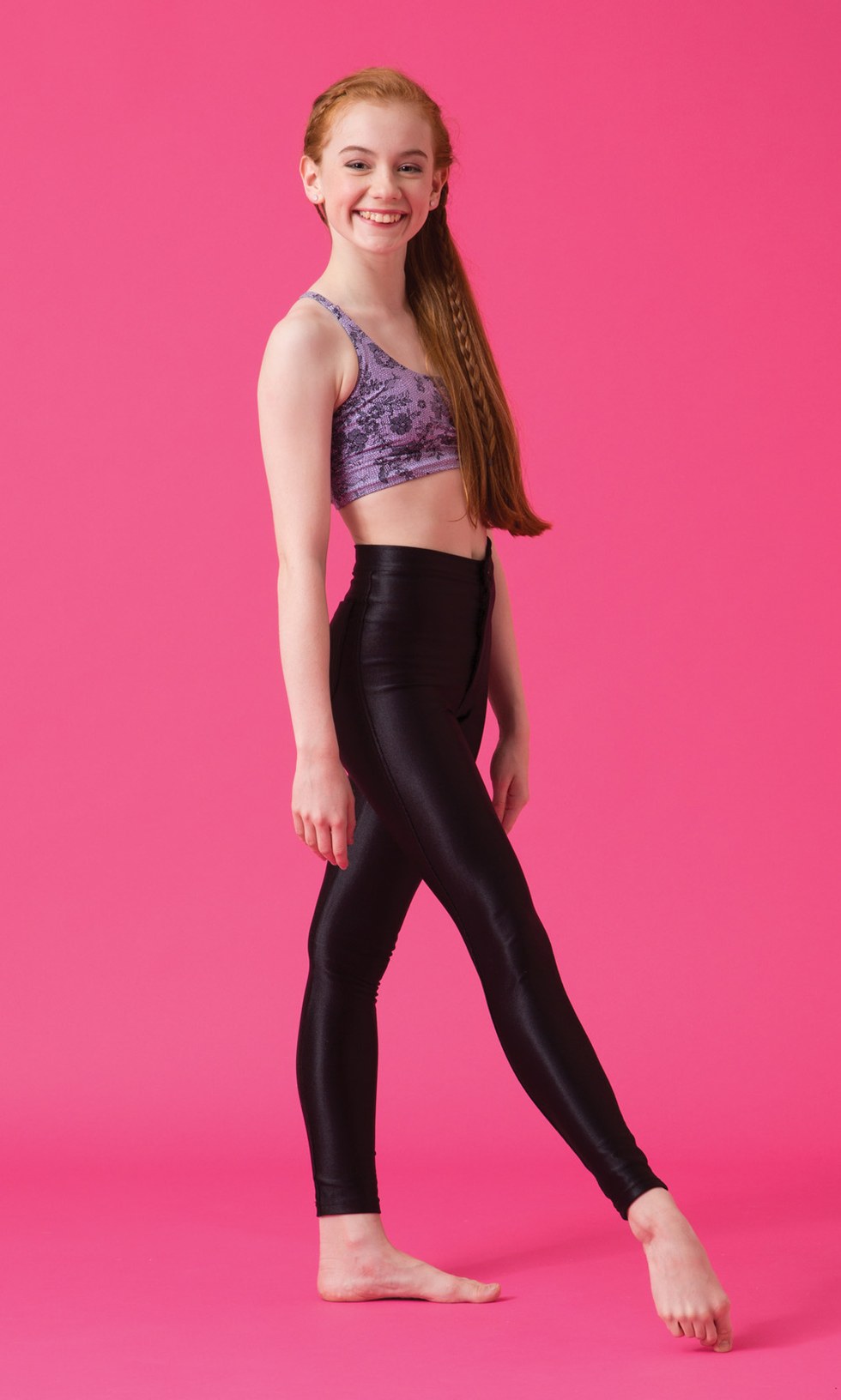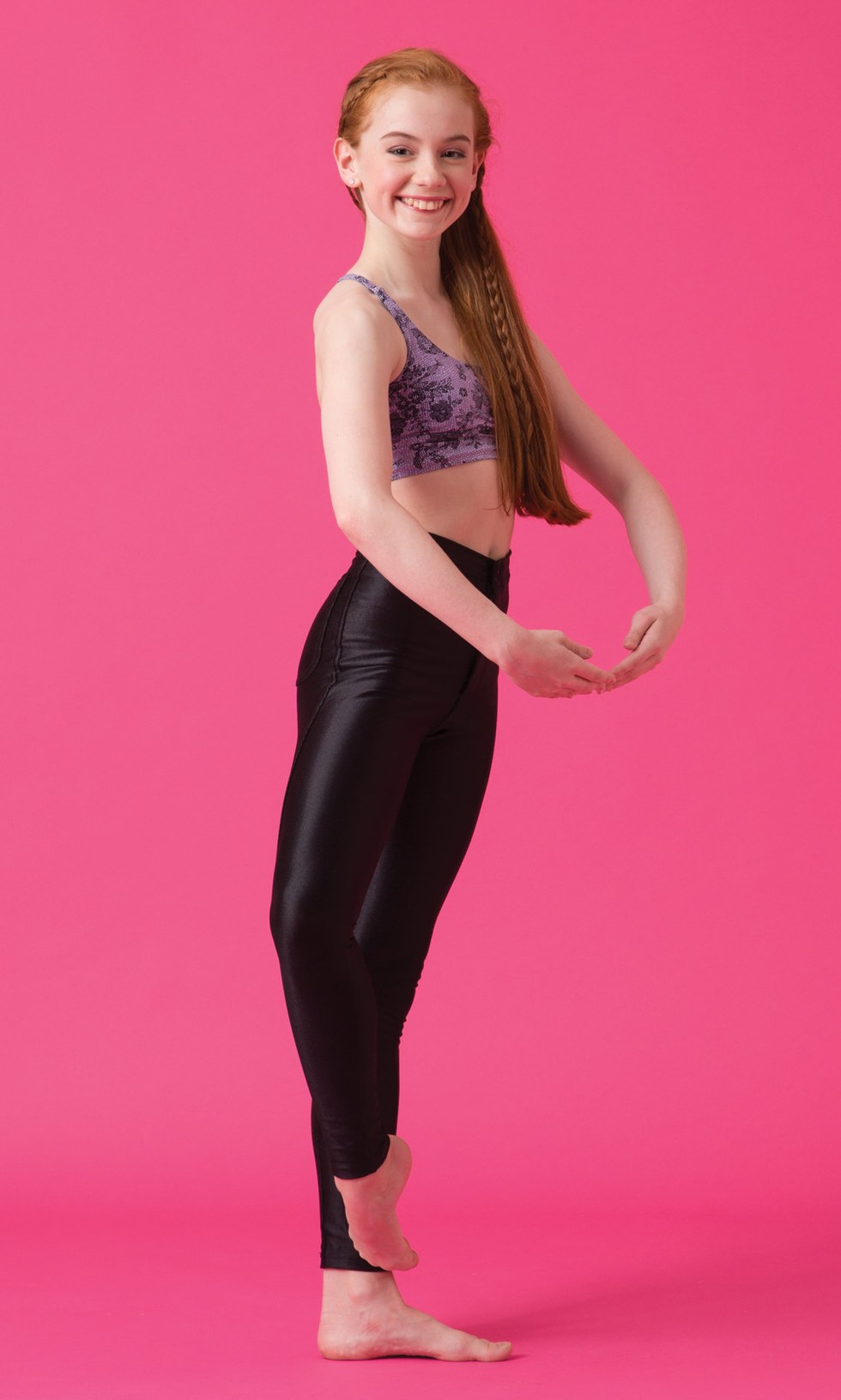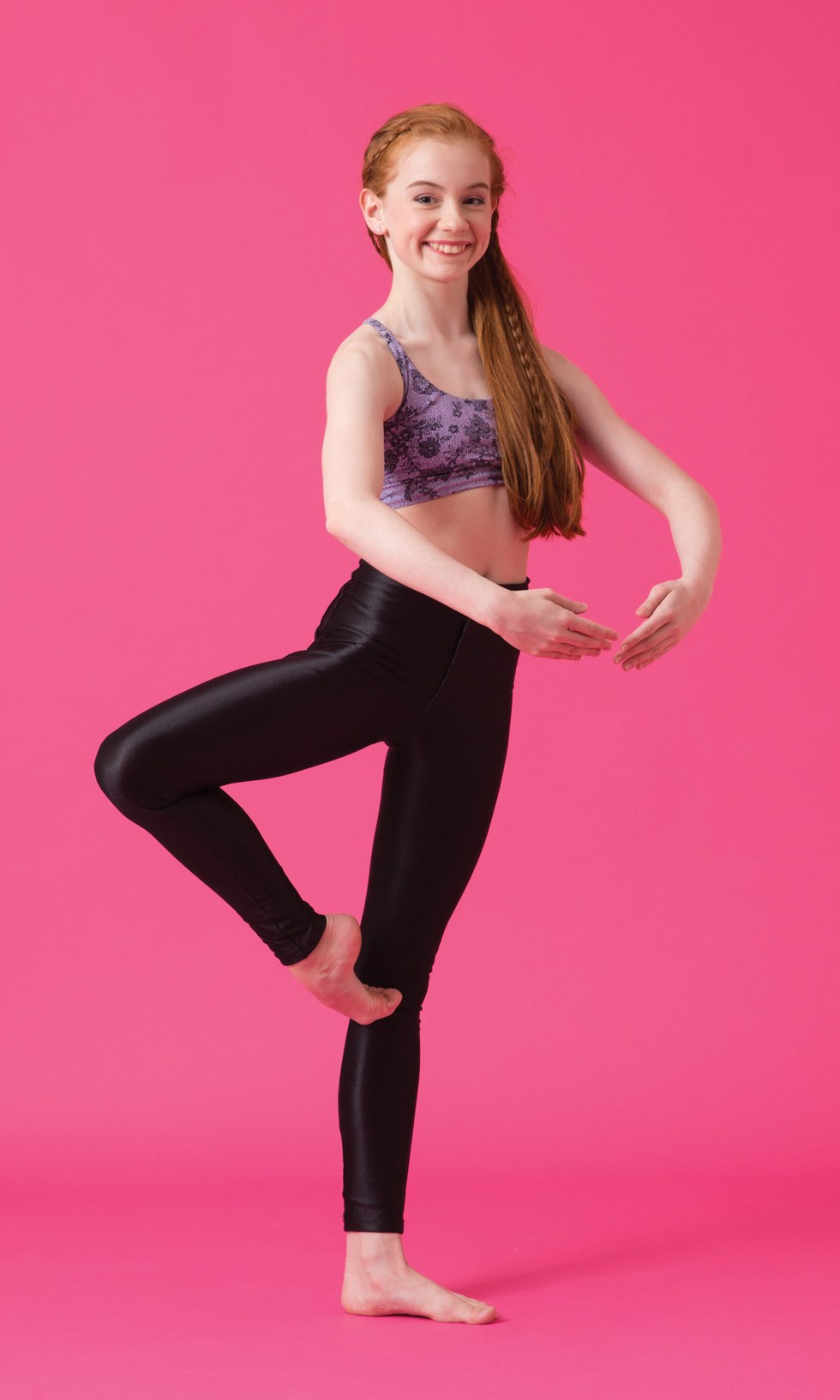 2. Développé your right leg as high as you can, keeping your shoulders lifted.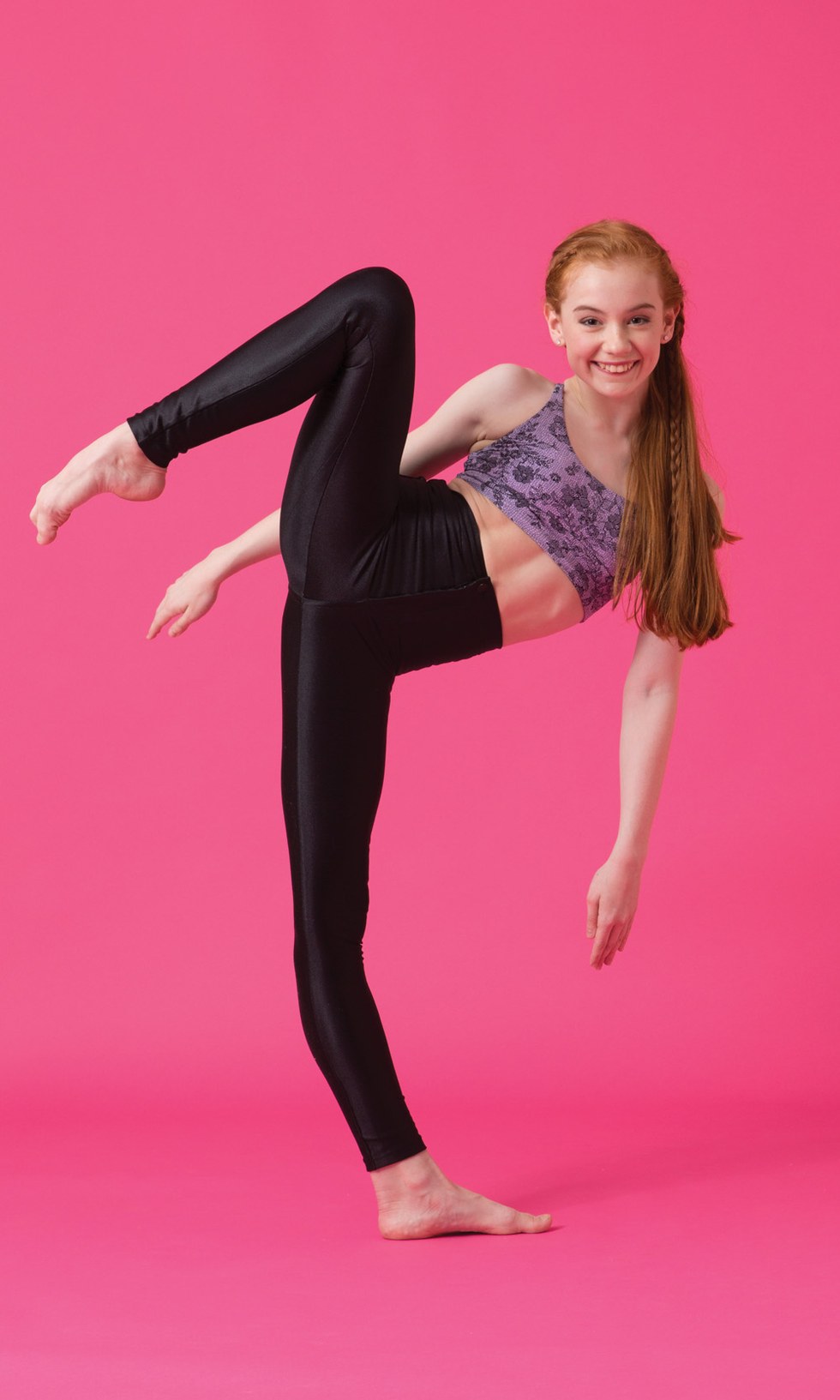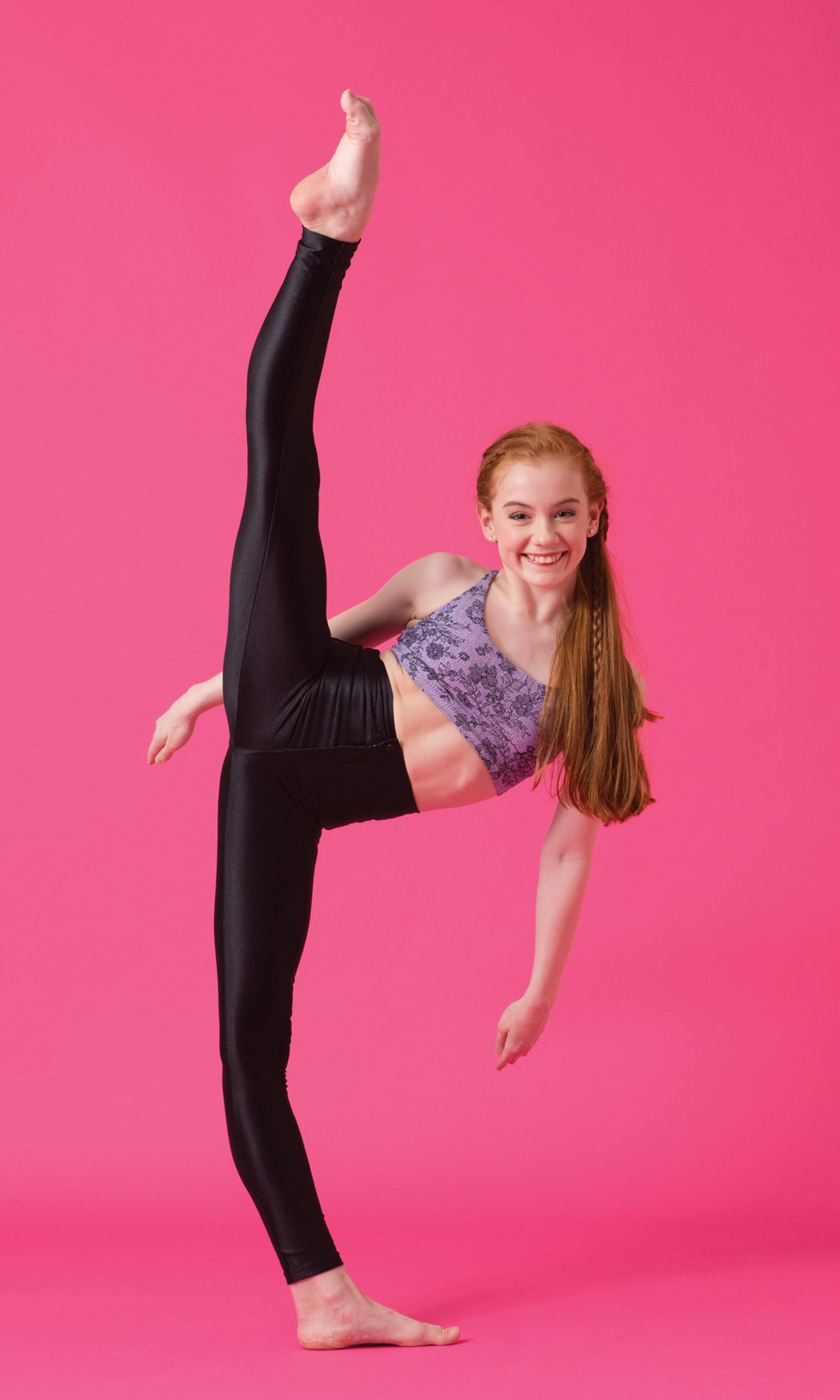 3. Holding your right leg in the air, release your upper body and head to the left, dropping toward the ground.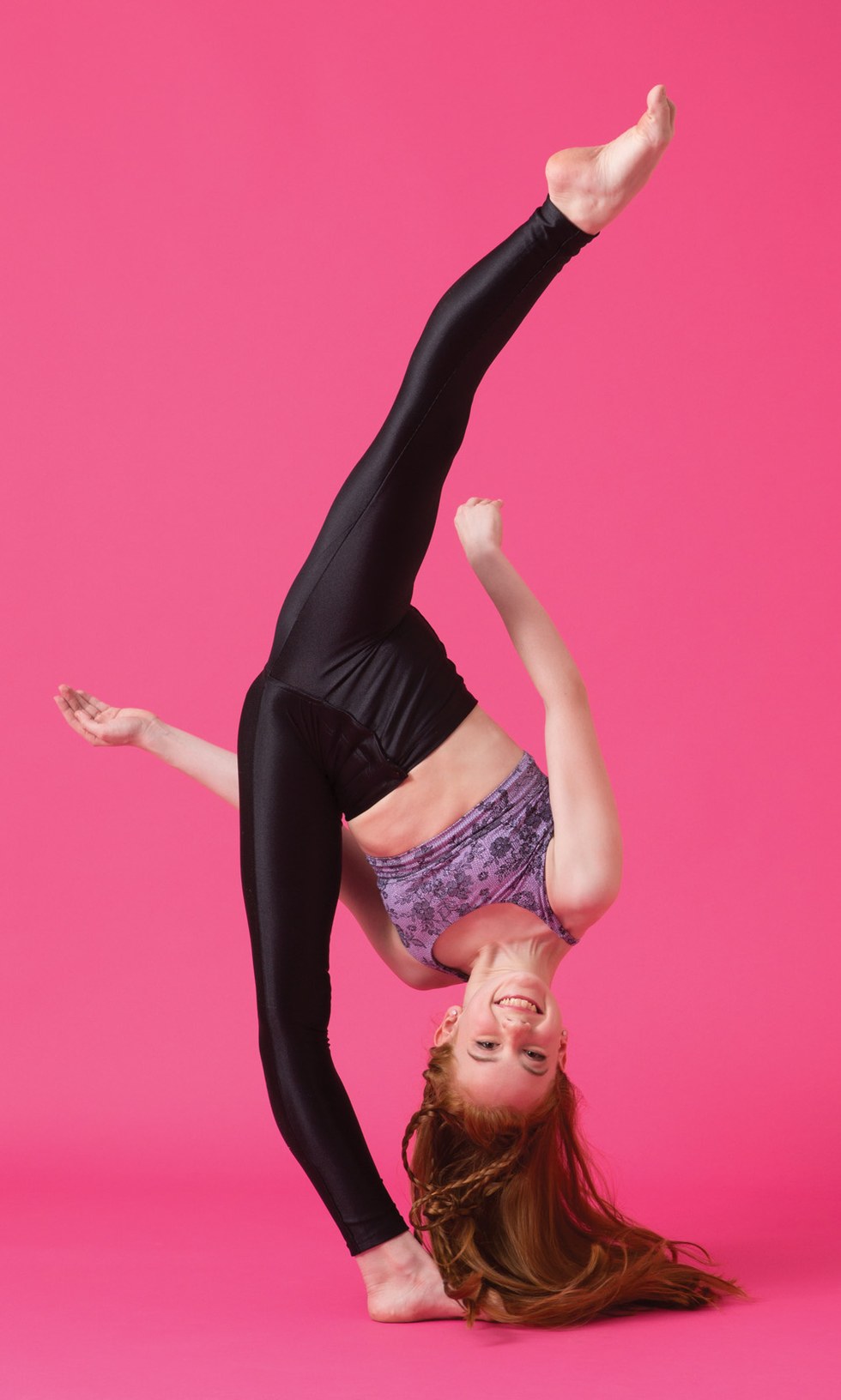 Ashi says: "For this move, you must have a really strong core, and you have to make sure you've mastered your tilt first. Then just practice dropping!
Photography by Erin Baiano; Hair and makeup by Chuck Jensen for MARK EDWARD INC.
How To
Dec. 01, 2013 03:00PM EST
To prepare, tendu your right foot forward from first position.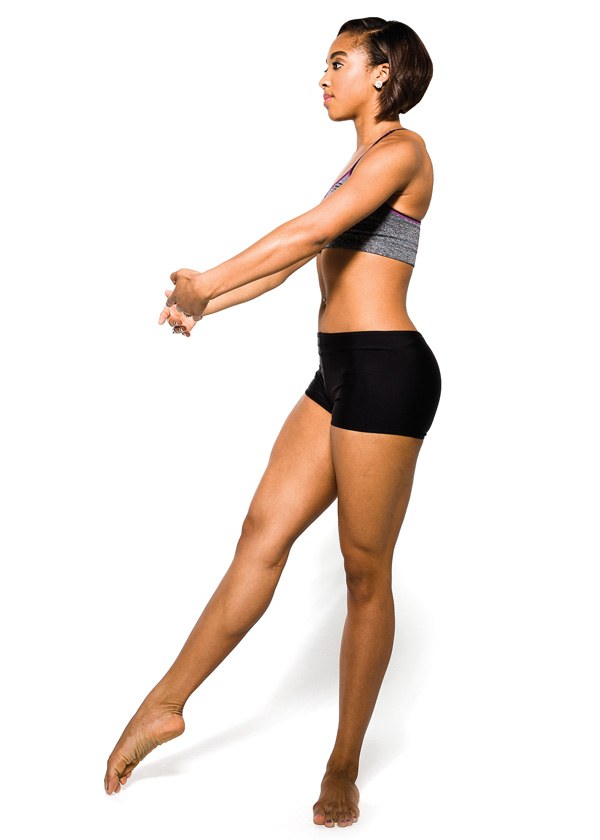 Bring your right foot back into fifth position as you plié, then spring into a small prep jump, landing back in fifth-position plié.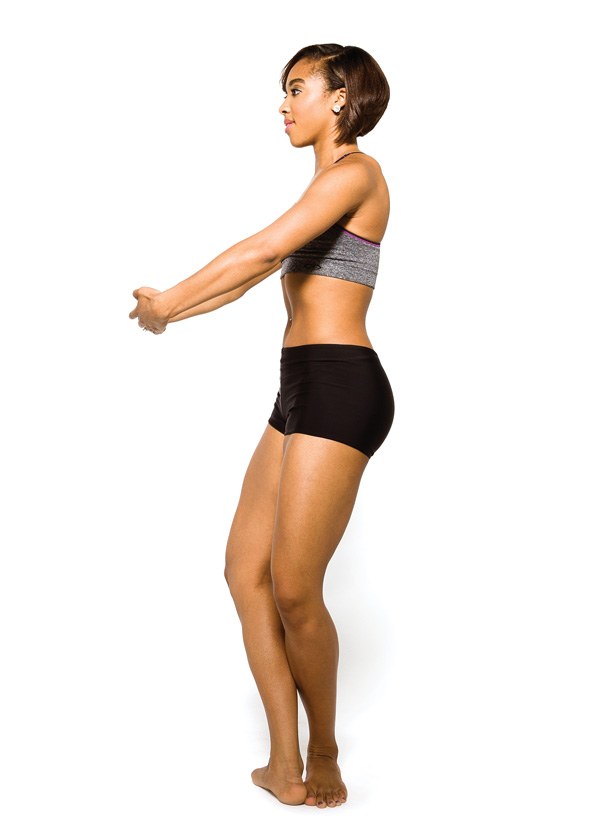 Jump as high as you can, extending your right leg forward and lifting your left leg into a back attitude. Arch your arms and upper body backward as you lift your head toward the ceiling.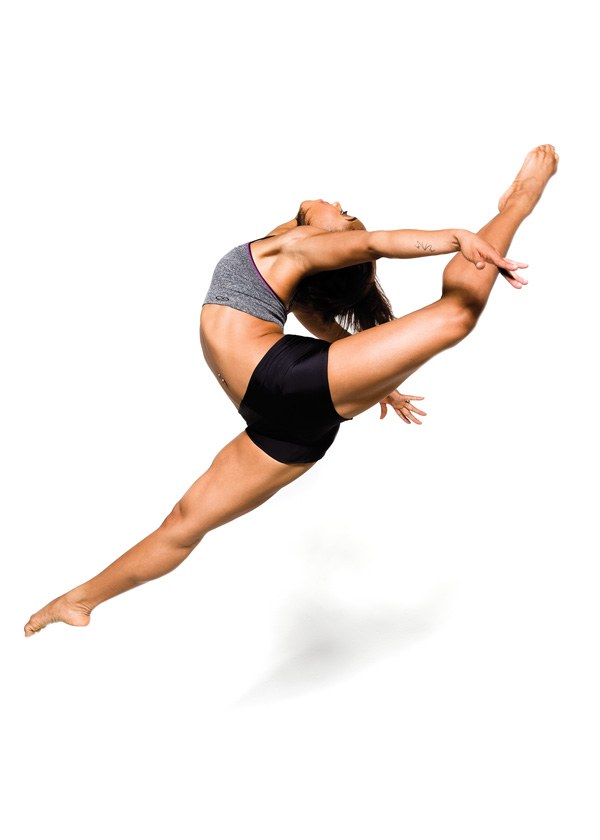 Kamille says: "Make sure you hit fifth before the jump, and then reach all the way back using the entire length of your arms. Lift up and out through your chest and sternum so you're not crunching your lower back."
Photography by Joe Toreno. Hair and Makeup by Diane Aiello.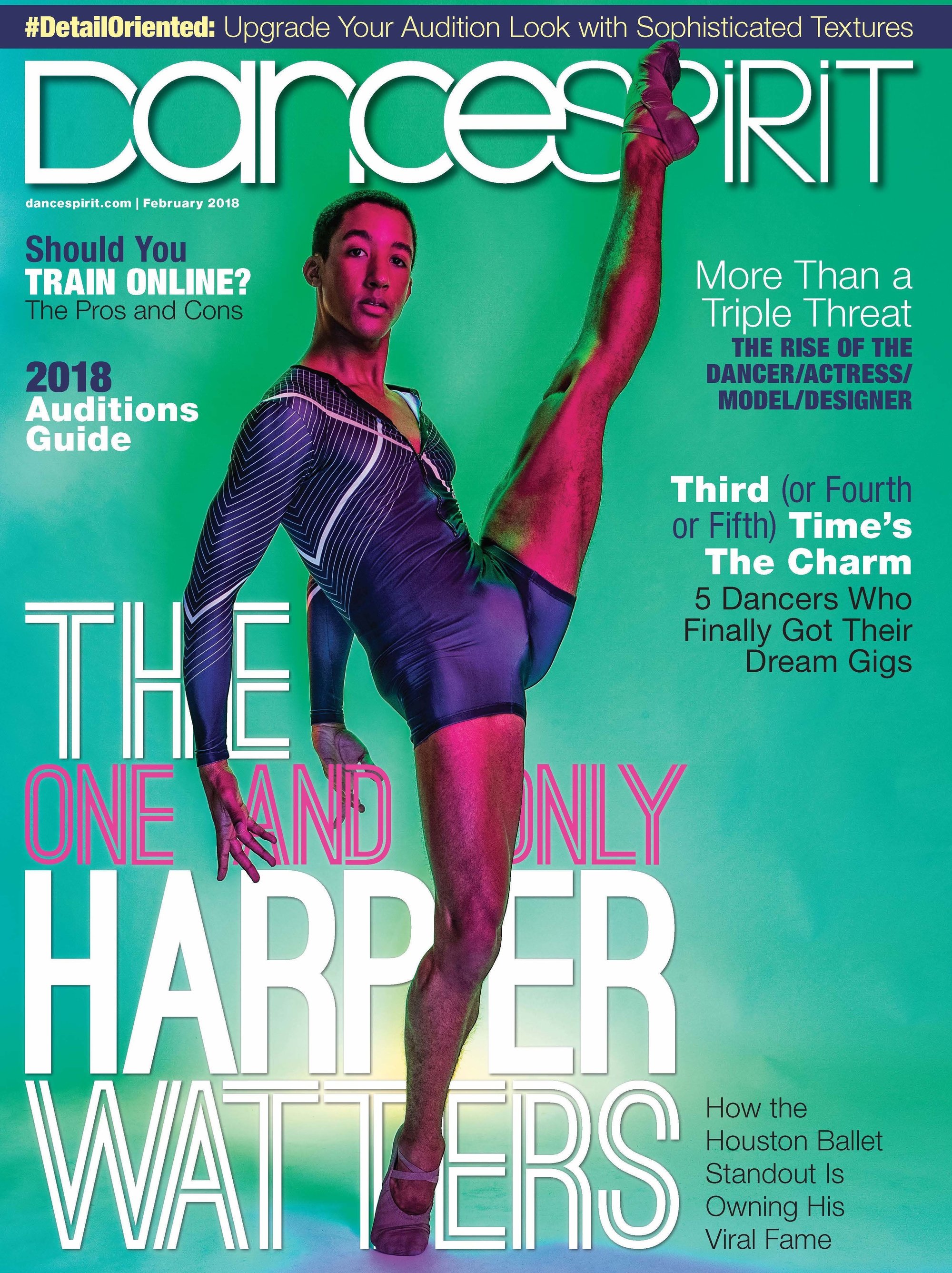 Get Dance Spirit in your inbox