If you're a devoted Jennifer Lawrence fan—and if you're not, really, we're not friends—you've probably noticed that J. Law has been in Budapest recently, filming her new ballet spy movie Red Sparrow. If you're also a devoted Isabella Boylston fan—and if you're not already, you need to be—you've probably noticed that the American Ballet Theatre principal has also been hanging out in Budapest for the past few days. And she posted an Insta shot of her partnering with ballet bad boy Sergei Polunin, one of Lawrence's Red Sparrow co-stars.
Sooooo what does that all mean? It means that, as IMDB confirms, Boylston is Lawrence's dance double for the film. Which is, obviously, FABULOUS news. With Polunin and Boylston on board, it's pretty much inevitable that Red Sparrow will include some spectacular dancing.
Here's another tantalizing tidbit: Last week, one Mr. Justin Peck posted some gorg shots of— yup—Budapest. Sure, it could just be a coincidence. But Sergei Polunin and Isabella Boylston doing Justin Peck choreo in a major motion picture? YES. YES PLEASE.
Apr. 11, 2017 04:18PM EST
Welcome to the new dancespirit.com—a completely addictive way to enjoy our top-notch dance content.
It's got all the stuff you've always loved: gorgeous images of your favorite dancers, internet-breaking viral videos, thoughtful technical advice for dancers of all styles, effective health and wellness tips, crazy-good giveaways. And now there's a lot more of it—right at your fingertips.

We've invested in the latest technology to produce a brilliant digital experience, using the powerful tools for social discovery and engagement developed by our partner, RebelMouse. They know what they're doing, guys.
Produced by the editors and writers you trust. Powered by RebelMouse. BOOM.
In our "Dear Katie" series, former NYCB soloist Kathryn Morgan answers your pressing dance questions. Have something you want to ask Katie? Email dearkatie@dancespirit.com for a chance to be featured!
Dear Katie,
I have super-archy feet, which is great—sometimes. But they're hard to control because they're so flexible. How can I make them stronger and easier to work with? I have a hard time even standing properly in pointe shoes.
Natalia

Dear Natalia,
While I'm sure many of your fellow dancers envy you, having beautiful feet can be tough! The first thing to do is to make sure you have the right pointe shoe. You need a good, strong shank to support that arch, but not a rock-hard shoe that'll keep your feet from getting stronger. Go to your local dance store and try everything. Having the right shoe can do wonders!

Establish a daily Thera-Band routine. Your super-flexible feet will need a really high-resistance band—I'd suggest either a black, gray or blue band. Do lots of simple push-through-the-feet exercises to build stability in your ankles and metatarsals.

Once you're in your pointe shoes, add extra relevés, élevés and balances to your pre-class warm-up to improve your strength. Even doing simple tendu and dégagé exercises in your pointe shoes, focusing on pushing through your metatarsals, will help your feet and ankles learn to stabilize the rest of your body. It's all about repetition and time!
Using a Thera-Band every day is super important.Photo by Nathan Sayers
Dear Katie,
I've loved dance for as long as I can remember, and I want to pursue it professionally. But lately, I haven't felt
the same joy when I dance. I'm always sad at the studio, and I'm not even sure why. I miss the old me. What should I do?
Saleen

Dear Saleen,
Many dancers go through a "burnout" period, either in their training or once they become professionals. Think back to why you started dancing in the first place. Was it the music? The freedom of the movement? Reconnecting with those initial feelings can help you find your joy again.

We dancers also tend to get caught up in the pursuit of perfection, and that can mess with your head. Scary as it sounds, try taking a few days, or even a week, away from dance. (Pick a time when not a lot is going on at the studio, so you won't be missing any performances or other important opportunities.) Odds are, just putting a little space—mentally and physically—between you and the dance world for a while will allow you to come back to class newly energized and excited.
However, if that time away leads you to realize that you no longer want to dance, that's OK too! It doesn't make you a failure. It just means your passions and goals have changed. And if that's the case, it's better to realize it now than 10 years down the road.

Dear Katie,
I just got a big part in my school's musical. There's a lot of dancing, which I'm not worried about at all—but I also have to sing and speak. I'm not used to using my voice onstage! What can I do to get comfortable?
Karen

Dear Karen,
The first time I had to speak and sing onstage, I was terrified. Thankfully, I had some great coaching. I'll pass along the wisdom I received!

Dancers are taught to lift up through their bodies. But if you lift up while singing, you'll run out of air. Instead, during singing and speaking passages, focus on staying grounded. Let your body relax and your weight drop into the floor—foreign as that might feel.

Be sure to actively enunciate every lyric or line of dialogue, too. In normal speech, eliding your words, so they slur together a bit, is OK. But onstage, it's not—the audience has to hear everything clearly to be able to understand you. You might feel silly hitting every "t" and "d" hard, but it's important!

Finally, focus on projecting your voice, just as you project your dancing up and out. The people in the back row have to hear you as well as see you! Well-supported breathing, using your diaphragm, will help your voice carry to the far reaches of the theater
Keep reading...
Show less
Remember when getting a selfie/making a dance video in the Rain Room was the coolest of cool-kid things to do? Now there's a fabulous new place to create Instagram magic: The Attention Room, an immersive exhibit in L.A. promoting Charlie Puth's newest single, "Attention." It's basically a big black box filled with crazy LED projections that make you look like you're suspended in a disco queen's re-imagining of deep space.
Naturally, genius filmmaker/ultimate cool kid Tim Milgram just made a dance video there. And he casually brought Jade Chynoweth, Sean Lew, Jake Kodish and Jason Glover (to name just a few) along for the ride.
Keep reading...
Show less
Apr. 26, 2017 09:55PM EST
When über-talented duo Chelsie Hill and Josh Killacky dropped their collab video a few weeks back, we were blown away—and so was Ellen DeGeneres. Naturally, DeGeneres (who's not-so-secretly the biggest dance fan ever) invited them to perform "Ellen" and the result was absolutely incredible.
Hill and Killacky have top-notch chemistry, their musicality is #onpoint and the choreo is so beyond perfect. We can't stop watching—see for yourselves:
Keep reading...
Show less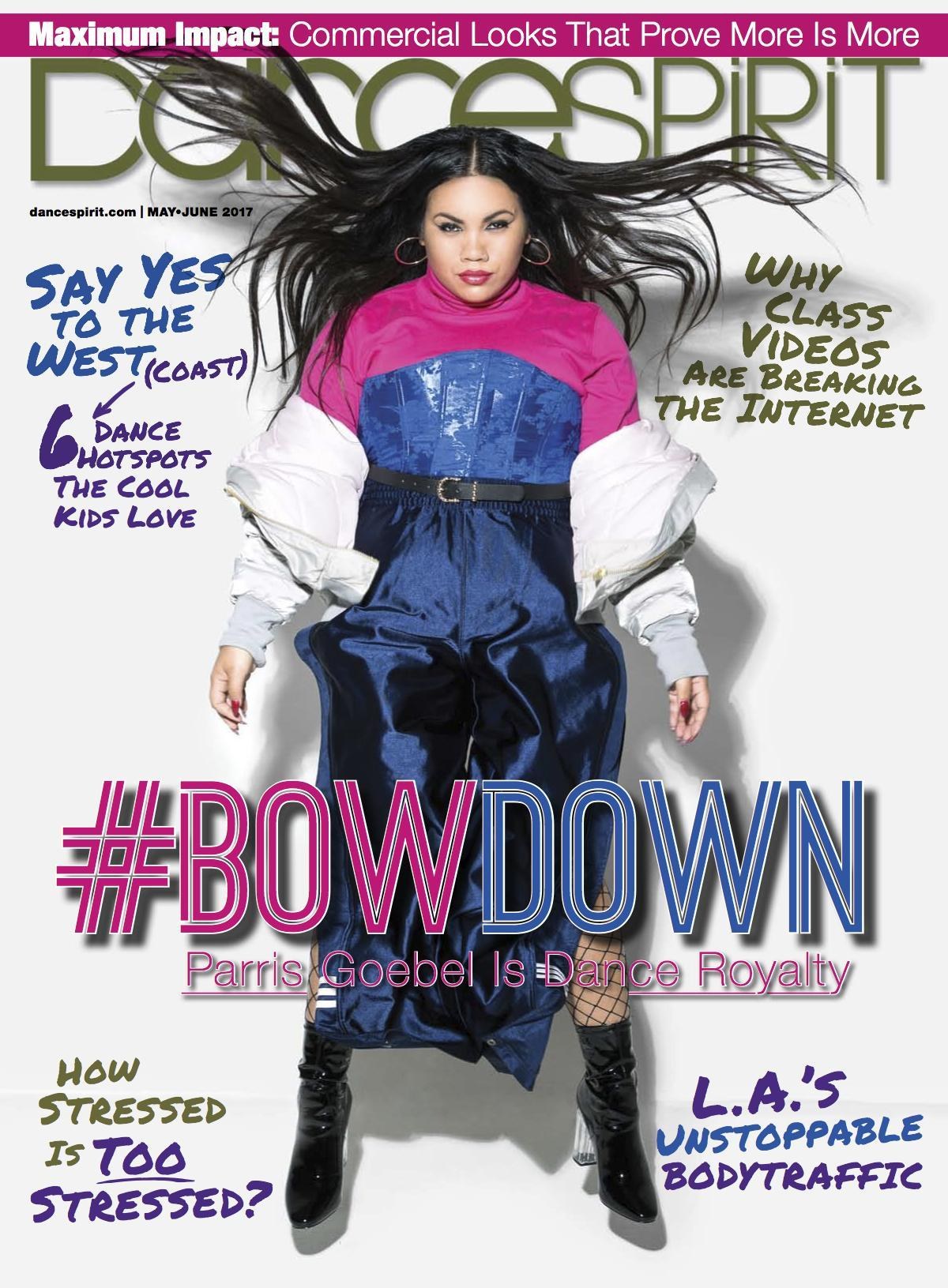 Featured College Dance Program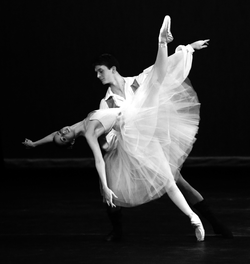 Get Dance Spirit in your inbox