Sep. 01, 2013 03:44PM EST

(by Stormy Pyeatte)
Whether you're a convention hopper, Broadway guru, devoted watcher of dance movies and TV shows or fan of the must-have Jo+Jax dancewear line, odds are you've heard of Joey Dowling. To say she's well rounded would be a major understatement: She's pretty much done it all.
Raised in Orem, UT, Dowling spent her childhood training at her mother Sheryl Dowling's studio, The Dance Club. She received a scholarship to New York University's Tisch School of the Arts, but left after her freshman year to begin her professional career. Soon she was touring with Mariah Carey, dancing in Broadway's revival of Sweet Charity, appearing in the film versions of Chicago and Rock of Ages, choreographing for "So You Think You Can Dance" and serving as associate choreographer for Broadway's In the Heights. Despite her impressive workload, Dowling still creates works for competition studios and teaches at conventions (including New York City Dance Alliance), where she can admire Jo+Jax—the dancewear line she co-founded with sister Jacki Ford—sported by the industry's freshest talent.—Megan Kirsch
Dear Joey,
You know how you think your mom/dance teacher doesn't know what she's talking about? Well, she does. In fact, soon you'll realize she's one of the smartest people you know. She'll guide you both personally and professionally for years and years to come.
You know how you always speak before you think? Practice thinking just a little bit more before you open your mouth. But don't stop being as fearless and competitive as you possibly can. Don't ever stop training for what you want. And don't get discouraged. Let your confidence be your guide.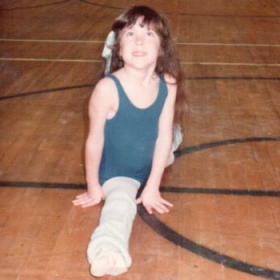 Dowling in her early dancing days (courtesy Dowling)
You know how you really, really want to tour with Janet Jackson? Well, that's not going to work out so well, because she's 5' 2" and you're going to be 5' 11". Your height will be frustrating sometimes, but it will also get you noticed. Your hard work, talent and dedication will lead you to great opportunities, including a world tour with Mariah Carey and a chance to become her body double. You will have a very fulfilling career.
Start taking singing lessons now. You'll save yourself a lot of grief and several weepy post-audition phone calls telling your parents you sounded like a "dying frog."
One of your biggest professional joys will be working with your sister to create a clothing line that combines two of your favorite things: dance and design. It will be a huge learning experience that will test you at times but also give you great joy every day. A love of choreography and teaching will become a big part of your life, too. But no matter what, remember that the most important thing is your family—and eventually, your husband.
Love what you do and live what you love. Be humble no matter what. Always try to see the positive. And save your money!
Love,
Joey
Much of Janelle Ginestra's career has been about helping others shine. She's dedicated herself to supporting and cheerleading her partner, WilldaBeast Adams; the emerging talents in their dance company, ImmaBEAST; and the countless dancers she inspires at master classes and conventions. Her YouTube channel has become a launching pad for young talents like "Fraternal Twins" Larsen Thompson and Taylor Hatala, thanks to viral videos featuring Ginestra's creative vision.
But Ginestra's a skyrocketing success in her own right—an in-demand choreographer, a social media influencer, and a dance entrepreneur, building a legacy one eight-count at a time. It's time for her turn in the spotlight. And she's more than ready. "I want to be a legend in whatever I do," she says. We'd argue that she already is.
Keep reading...
Show less
Win It
Oct. 13, 2017 04:31PM EST
Tiler Peck and Chase Finlay in Swan Lake (photo by Paul Kolnik)
For ballerinas, it's the dream role to end all dream roles: Odette/Odile in Swan Lake, the type of part dancers spend years preparing for and whole careers perfecting. And it's a role that New York City Ballet principal Tiler Peck never thought she'd dance. Though Peck is one of the world's preeminent ballerinas, her short stature made Odette/Odile, typically performed by longer, leggier dancers, seem (almost literally) out of reach.
Then—surprise!—her name popped up on the cast list for NYCB's fall season run of Swan Lake.
Keep reading...
Show less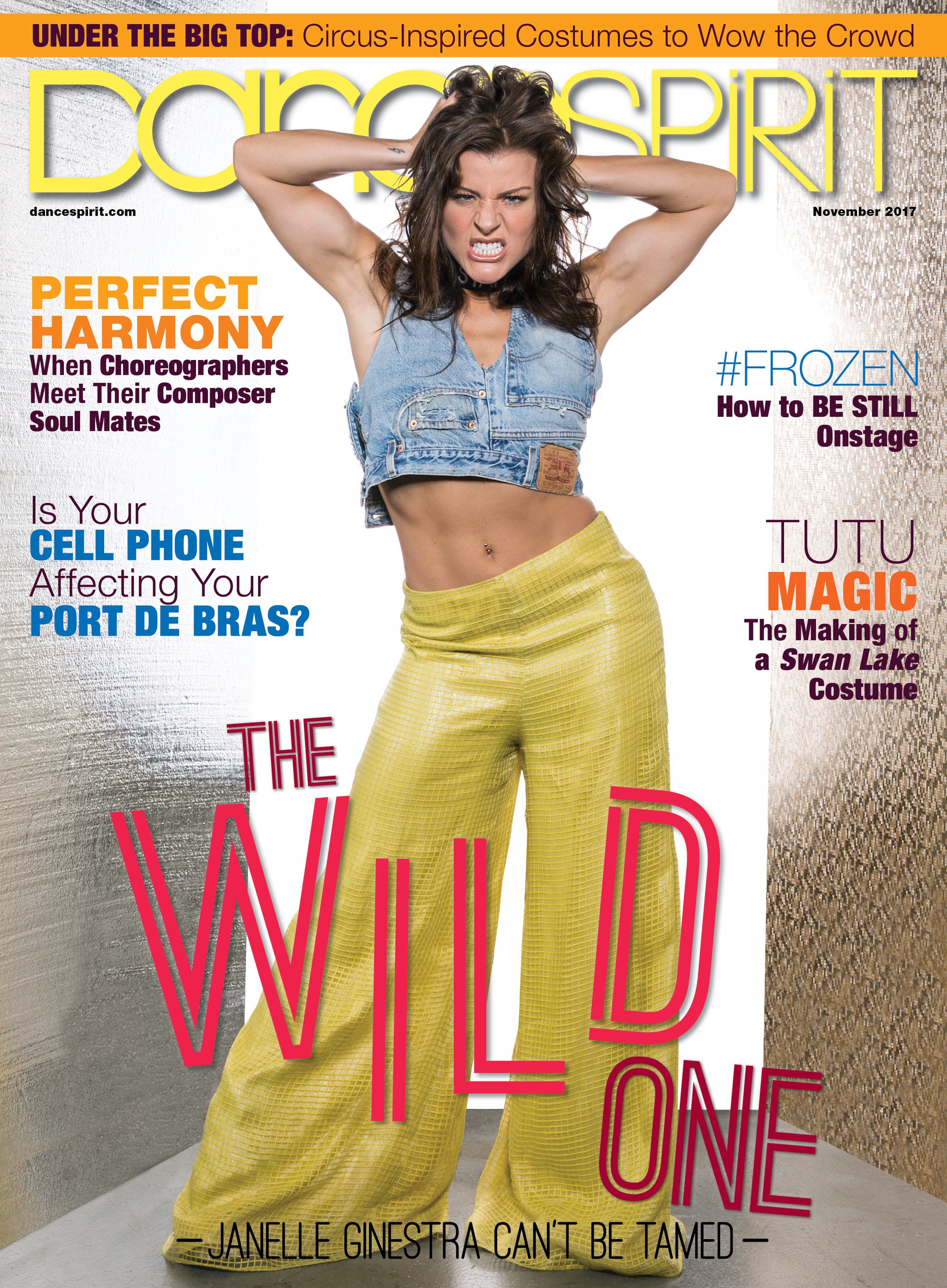 Get Dance Spirit in your inbox