John Byrne restages The Breakfast Club for JCPenney
The last time we heard from 25-year-old choreographer John Byrne, he wrote about the difference between working in L.A. and NYC (November 2007). John went from dancing with Taylor II to choreographing in Hollywood, where he's worked with celebrities like Norah Jones, Elton John, Mary J. Blige and Gwen Stefani and done commercials for H&M, Capital One and Burger King. Here, he gives us a backstage pass to his re-creation of the library dance scene from the 1985 hit movie The Breakfast Club for a JCPenney back-to-school fashion commercial. —Lauren Levinson
Last April, director David LaChapelle asked me to re-create the dance sequences from the 1985 teen flick The Breakfast Club for a new JCPenney commercial. In the movie, five teenagers—a brain, a beauty, a jock, a rebel and a realist—are locked in a library for detention. When the principal leaves, the students spontaneously break into a dance party; they climb onto sculptures, desks and stairs to express their unique dance styles.
The commercial is part of JCPenney's fall "Back to School" fashion campaign, which is aimed at encouraging all of us to be unique and dance to our own beat! Here's a diary of our week in Hollywood.
Monday, April 28
9:00 p.m.: Director David LaChapelle phones me in NYC and hires me for the gig. I've worked with him many times before, and he thinks I'm right for the job.
Tuesday, April 29
11:00 a.m.: I meet up with my assistant Jessica Starr, whom I've worked with since I began choreographing in 2003. At 25, she's the founder of Muse, a progressive new dance convention. We drive directly to preproduction to read through the script and analyze the storyboards (detailed sketches of each scene that a director creates before filming.) Jessica and I then begin to strategize how to replicate the choreography from The Breakfast Club move for move. We plan to learn the choreography from the movie so we can teach it to our cast of 12 dancers. We also create original choreography in case the director wants something new.
Wednesday, April 30
10:00 a.m.: Jessica and I spend 12 hours analyzing and notating each movement from The Breakfast Club DVD. We work frame-by-frame. The scene shows the teens doing solos, duets and trios. The dancing is brilliant. Each character has a distinctive and raw quality, and the movement ranges from goth head-banging to ballet to a geeky rock 'n' roll duet that doesn't follow any counts. We put the moves into our bodies so we're prepared to teach the dancers tomorrow.
11:00 p.m.: We have a party in our room at the Custom Hotel and reunite with some of our friends in L.A., including Corey Graves, who has just started touring with Hannah Montana!
Thursday, May 1
8:00 a.m.: We arrive on location at the JCPenney set, and after a warm-up, Jessica teaches the choreography while I cross-reference the moves with the original movie on a TV monitor. The dancers were cast by NYC advertising agency Saatchi & Saatchi.
10:00 a.m.: Having taught all of the movie's original signature dances in only two hours, I decide to move on to creating new choreography. I ask the dancers to create solos and duets that they would do if they were locked in a library. I assign each dancer five random words, and then challenge them to come up with a move for each. Once the dancers create movements, we mold them into solos, duets and trios.
12:30 p.m.: The advertising agency and JCPenney executives come to watch rehearsal, and they love it—they're impressed with how we matched the choreography from the movie and are excited about the new choreography. It includes breaking, flips and even a little New Orleans "second line" bit (a traditional dance style created by crowds dancing in the streets in New Orleans).
2:00 p.m.: We finish rehearsal and I urge the dancers to review the choreography when they go home. Unfortunately, we've only been given one rehearsal day, so it's important that the dancers remember everything for tomorrow. There will be very little time to review on set.
Friday, May 2
7:00 a.m.: On set, we stand by the director's chair watching the live playback screens. Being on set is always chaotic. On the shoot day, rehearsal must be done between takes or during the lunch break. We review choreography and go over changes with the dancers while they're getting their makeup done and changing their clothes. I monitor the shoot and step in to guide the dancers when needed. Jessica helps prepare them by doing last-minute cleaning. Everything goes smoothly, and we finish by dinnertime. We shot all of the exterior scenes today; tomorrow we'll do the interiors.
Saturday, May 3
7:00 a.m.: We arrive on set for Day 2 of the shoot. With spare time on our hands, Jessica and I act out every scene from the West Side Story cast recording CD in the director's trailer. This is what we do to relax when we have time to kill. Being on set is my favorite part of being a choreographer, because everyone has very creative energy and sometimes we get to goof around.
10:00 a.m.: We begin to work on set. As Jessica reviews and cleans choreography off set, I coach dancers on set. We end up using both choreography from the original movie and the new dances conceived on Wednesday. Everything goes flawlessly and once again our collaboration is a huge success. The best part is seeing all of the elements come together!
It's a surreal experience because it looks, feels and sounds like we've traveled back in time to the original set of The Breakfast Club. The only thing missing is Molly Ringwald, the teenage star from the original film.
10:00 p.m.: After two days of shooting, it's a wrap! The commercial is set to begin airing in late summer when students are getting ready to go back to school.
So much work goes into creating a 30-second television commercial! Millions of dollars, countless hours and hundreds of people are involved in making the little clips that flash onto your TV screen between your favorite shows.
My job as choreographer is to not only create exciting movement, but also to foster a nurturing and safe environment for all of the dancers. But what I love most about choreographing for TV and film are the special moments when the camera catches something from a different perspective than what I had originally imagined. These moments keep me excited and interested in the work.
Win It
Sep. 05, 2017 12:10PM EST
Photos by Erin Baiano
It's time to get your pirouette on! From September 5th to September 30th, we're hosting a contest to find out who's the best turner of them all.

Put together your most impressive turning combo. Post a video online. Share your turns with us and thousands of other dancers around the world. And if our editors think you're the top turner, you'll win a fabulous prize.
Keep reading...
Show less
All of 18-year-old Kaylin Maggard's dreams—from scoring the title of National Senior Outstanding Dancer at New York City Dance Alliance Nationals to winning the 2017 Dance Spirit Cover Model Search—are coming true. And to anyone who knows the gorgeous contemporary dancer, that's no surprise.
From the moment the Dance Spirit staff met Kaylin, it was obvious her humility and talent would take her far. Not only did she go full-out during the photo shoot and class at Broadway Dance Center, but she was always cheering on, laughing with, and supporting her fellow CMS contestants Haley Hartsfield and Michelle Quiner. During the voting period, the social media world was abuzz with praise for her work ethic, positive attitude, and generosity.
Since her CMS trip to NYC, Kaylin's moved from her hometown of Columbia, MO, to the Big Apple for her freshman year at Juilliard, and is busy getting acquainted with the city. As for the future? She's taking it one opportunity at a time, but something tells us we'll be seeing this contemporary queen reach new heights every year.
Keep reading...
Show less
Instagram star Kylie Shea has built a following of nearly 170,000 with her playful workout videos, which combine traditional fitness activities, like jumping rope or running on the treadmill, with pointe shoes and sassy choreography. Shea's effortless cool-girl-next-door vibe and solid ballet technique make her vids totally irresistible.
Now Shea's using her platform to address the body image issues that tend to plague dancers. In a poignant video, she sheds her clothes and tugs at her skin. The caption explains her relationship with her body and the pressure she feels to maintain a certain aesthetic as a dancer.
Keep reading...
Show less
Physical discomfort is inevitable when you're spending tons of hours in the studio every day, but some pain shouldn't be suffered through. "Dancing through pain can make an injury worse and lead to more time away from dance," says Dr. Joel Brenner, medical director of dance medicine at Children's Hospital of The King's Daughters in Norfolk, VA. "Failing to rest and recover when you're in serious pain could even lead to the point where you're unable to dance in the future."
That may sound scary, but there's good news: If you take precautions and listen to your body, many injuries can be stopped in their tracks. The first step? Knowing what's normal—and what's not.
Keep reading...
Show less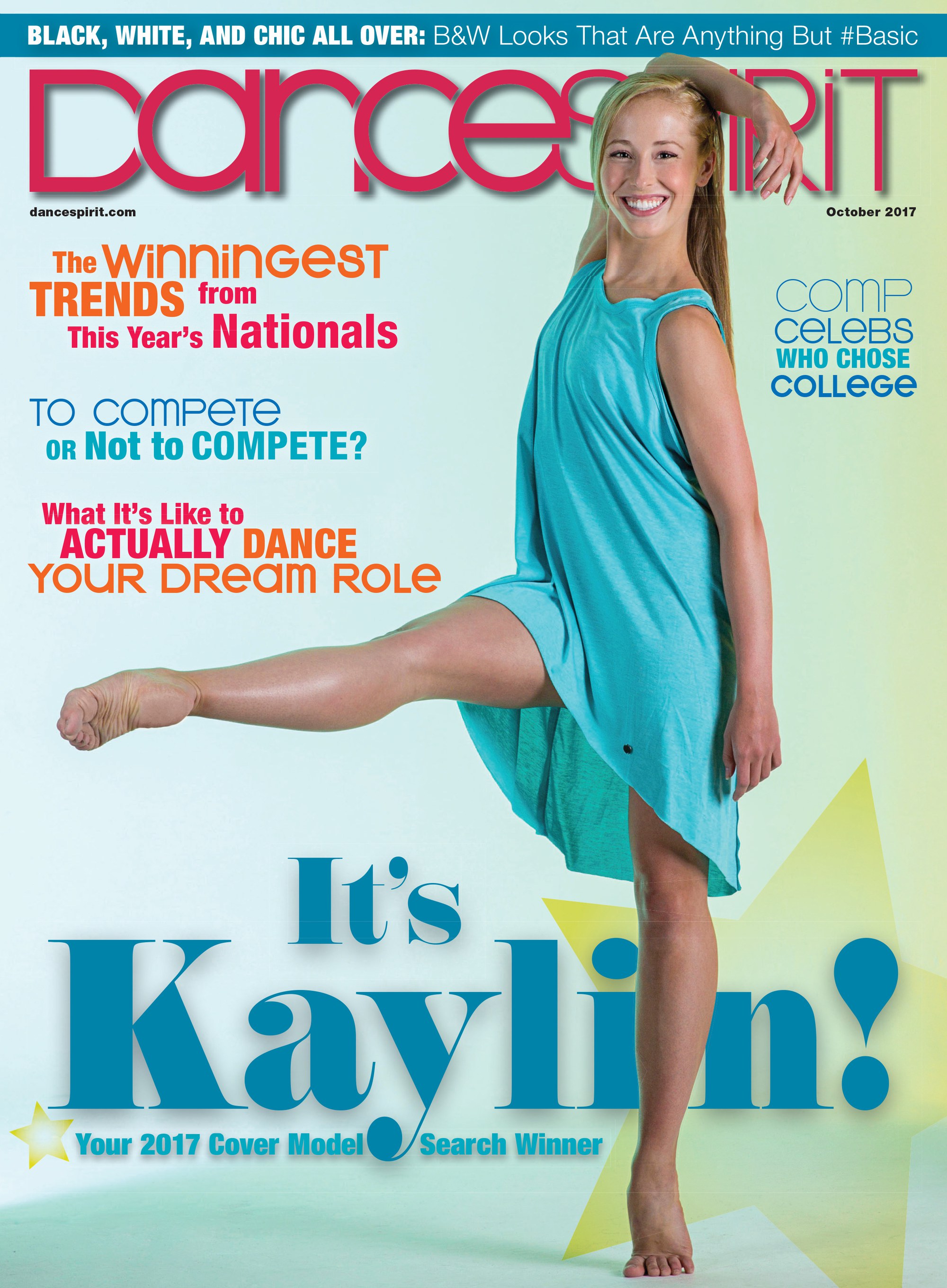 Get Dance Spirit in your inbox