Oct. 26, 2017 11:16AM EST
Willdabeast Choreographed Jordan Fisher's New Music Video—Backwards
A still from "Mess" (via YouTube)
MIND. BLOWN.
---
For most choreographers, creating music video choreography that perfectly complements a song is challenge enough. But Willdabeast Adams isn't most choreographers. For his friend Jordan Fisher's newest track, "Mess," Adams decided to create choreography that perfectly complements the song when played backwards.
To clarify: In the video, the song plays normally. The footage, which was shot in one long take and includes intricate choreo, plays in reverse. And everything—every step, every hit, every accent—syncs up perfectly. It's seriously incredible. (Keep an eye for the cameos by an almost-unrecognizable Sean Lew and Adams himself.)
Also, we'd like to give a shout-out to Fisher's very legit dance skills. If he weren't already this season's "Dancing with the Stars" front-runner, he definitely would be now.

Check out the Vevo Footnotes version of the video for behind-the-scenes fun facts about the making of this masterpiece:
Leah Morrison in Trisha Brown's If You Couldn't See Me, in which the soloist never faces the audience (photo by Julia Cervantes, courtesy Trisha Brown Dance Company)
Postmodern pioneer Trisha Brown redefined how dance is seen and felt. A founding member of Judson Dance Theater, Brown frequently collaborated with other experimental artists like Yvonne Rainer, Merce Cunningham, Twyla Tharp, and Steve Paxton.
She embraced pedestrian movement, pairing everyday gesture with rhythm and fluidity. "It's liquid," says Wendy Perron, who danced with Brown in the '60s and '70s. "Like a river with many tributaries, water coming out of a faucet, or being on a raft and seeing the water move away in different directions." Brown also pushed beyond stages with choreography in fields, museums—even on the sides of buildings.
Keep reading...
Show less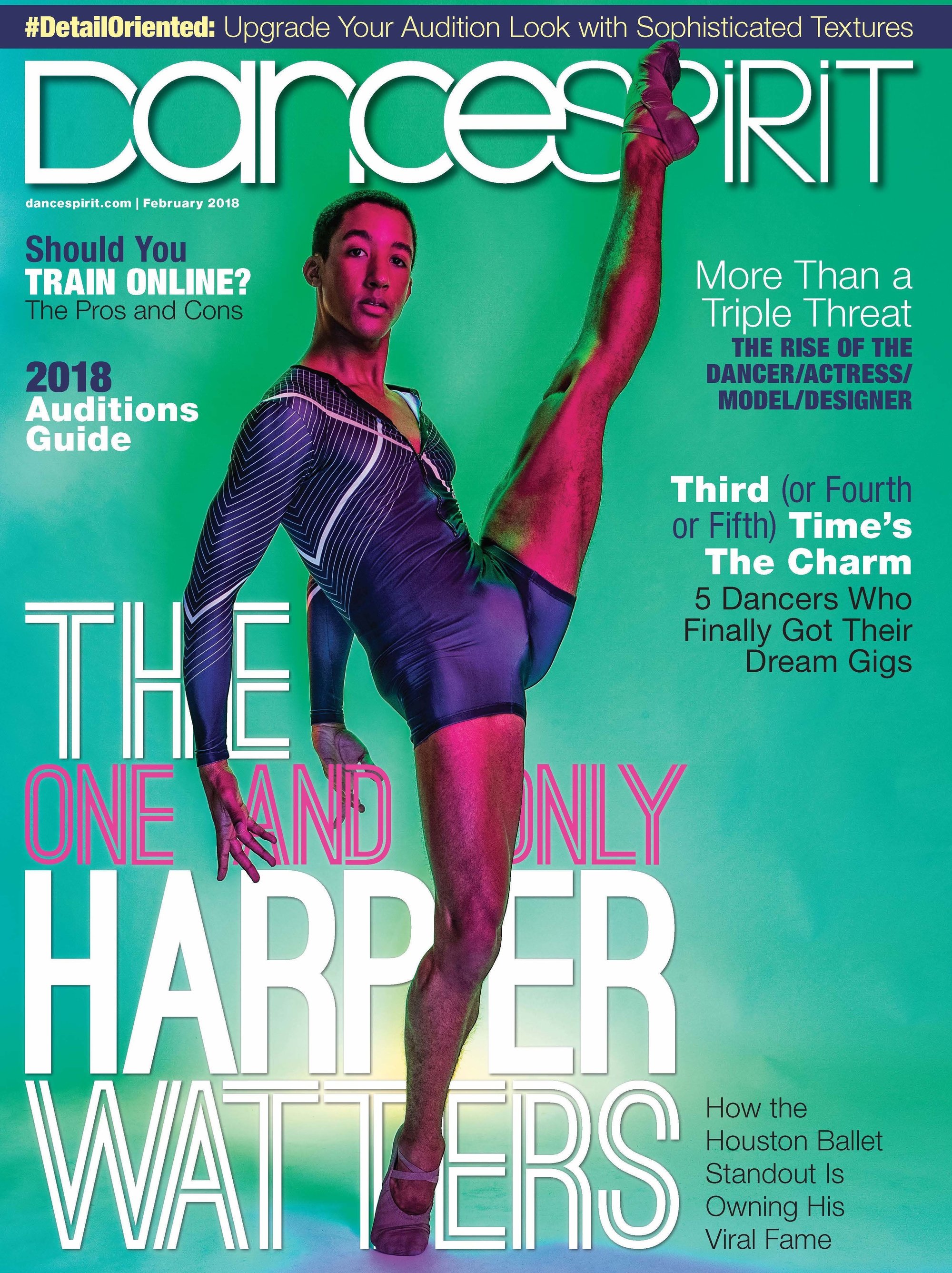 Get Dance Spirit in your inbox