Jun. 20, 2013 10:29AM EST
José Carreño, Artistic Director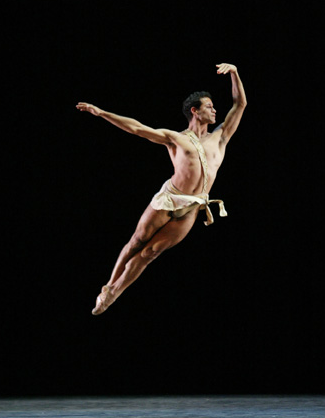 Carreño flying high in "Diana and Acteon." Photo by Rosalie O'Connor.
If you're a bunhead like me, odds are you've been obsessed with former American Ballet Theatre principal José Manuel Carreño since...oh, I don't know—maybe 10 pm on February 3, 2003, when the documentary Born to Wild: The Leading Men of American Ballet Theatre aired on PBS?
The film shows off not only Carreño's ballet skills (along with those of Ethan Stiefel, Vladimir Malakhov and Angel Corella!), but also Carreño doing a little dancing in the streets of Havana, his hometown. He's pretty darn charming onstage, but nothing compares to that scene of him good-naturedly breaking it down Cuban style with a bunch of adoring fans. Later, he works the floor in a local salsa club, having a great time partnering anybody and everybody. Obviously the guy's a people person, as well as an amazing dancer.
Carreño gave his final performance with ABT in 2011. But yesterday it was announced that he'd be taking on a new role: artistic director of Ballet San Jose.
Things have been rocky at BSJ recently. In January 2012, longtime artistic director Dennis Nahat was ousted, and for a while the company's future seemed uncertain. Could a high-wattage, personable star as director be just what the doctor ordered for the troubled company? Maybe so. And Carreño has piloted the Carreño Dance Festival for several years, so he does have some directorial experience.
I can't find that clip of him dancing in the streets online, but this post wouldn't be complete without a bit of Carreño eye candy. So here's the next best thing: Carreño and his cousin, Ballet Nacional de Cuba star Alihaidee Carreño, performing the showstopping Diana and Acteon pas de deux in Havana (for perhaps the most appreciative audience in the world). Enjoy!
Much of Janelle Ginestra's career has been about helping others shine. She's dedicated herself to supporting and cheerleading her partner, WilldaBeast Adams; the emerging talents in their dance company, ImmaBEAST; and the countless dancers she inspires at master classes and conventions. Her YouTube channel has become a launching pad for young talents like "Fraternal Twins" Larsen Thompson and Taylor Hatala, thanks to viral videos featuring Ginestra's creative vision.
But Ginestra's a skyrocketing success in her own right—an in-demand choreographer, a social media influencer, and a dance entrepreneur, building a legacy one eight-count at a time. It's time for her turn in the spotlight. And she's more than ready. "I want to be a legend in whatever I do," she says. We'd argue that she already is.
Keep reading...
Show less
Win It
Oct. 13, 2017 04:31PM EST
Via Facebook
Almost a month out, Puerto Rico continues to suffer the devastating aftereffects of Hurricane Maria. Many of the island's residents still lack power, clean water, and safe housing. Ballet classes? For Puerto Rican dance students, they must feel like an impossible luxury.
But a dance studio in Florida is working to allow a group of young Puerto Ricans to continue their training. And it needs your help.
Keep reading...
Show less
Gianluca Russo (via Instagram)
Yes, I am a dancer, and yes, I am fat.
There's nothing quite as soul-crushing as the reactions I've received when I've told people I dance. They can range from disbelief to confusion to shock. To many people, it's somehow incomprehensible that a plus-size person like myself could grace a stage. While the body-positive movement has been trucking along at full force over the past few years, it hasn't made much progress in the dance community yet. In fact, the words "body positivity" and "dance" are almost never used together in the same sentence.
Despite that fact, dance is what helped me learn to love my larger frame. In honor of National Body Confidence Day, I wanted to talk about my first time in a studio, and about the tremendous progress I've made since.
Keep reading...
Show less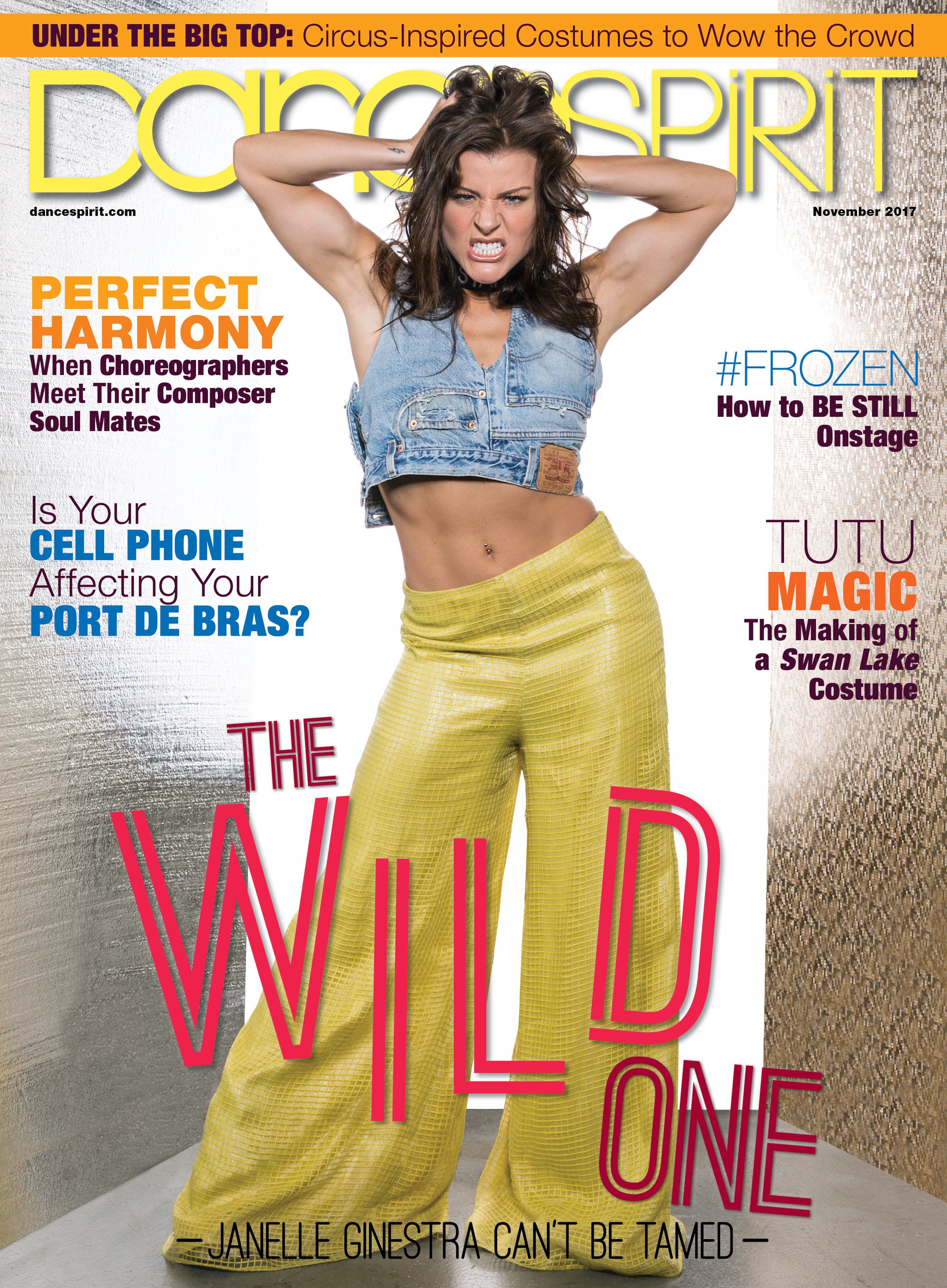 Get Dance Spirit in your inbox