Jun. 24, 2009 10:25AM EST
Julia Adam began her ballet training in her hometown of Ottowa, Ontario, then attended Canada's National Ballet School in Toronto at age 13. Post-graduation, in 1983, Adam joined The National Ballet of Canada. Five years later she was performing with the San Francisco Ballet, where she worked her way up to principal dancer.
In 1993, Adam's first stab at choreography, The Medium is the Message, received a nomination for the Isadora Duncan Award—and proved that this esteemed dancer also had some serious compositional chops.
Since the creation of that first piece, Adam has crafted works that have been commissioned by prestigious ballet companies (SFB, ABT Studio Company and Cincinnati Ballet, to name a few) and performed nationally and in Canada. Thirteen Lullabies, which premiered at San Francisco's Cowell Theater in 1996, earned Adam an Izzy Award.
In 2002, she retired as a dancer from the San Francisco Ballet in order to delve deeper into the realms of choreography and motherhood. —Monica Levy
I came upon a book of affirmations, and I wanted to share one of these so-called truths.
"Failure and success are the yin and yang of achievement, the two forces in the Universe over which we have absolutely no control. Have you forgotten that all you can control is your response to failure and success?"
You may think the color of your leotard, the height of your pony tail, the width of your hips, the number of pirouettes you do or the length of your legs will determine whether or not you get jobs in the ballet world. You believe that, if you control those things, you'll be guaranteed what you want. Turns out, this is completely off.
After life as a ballerina, you'll spend your time as a choreographer and a mother of two beautiful children. As a mother, you'll see that every one embodies a bit of magic, some gifts no one can take away. We are all unique. As a choreographer, you'll realize you're looking for something specific and, sometimes, unexplainable. The belief that you can control a choreographer's choice by wearing a certain leotard or adding another pirouette is unrealistic.
As a choreographer, I look for authenticity and am drawn to people who are themselves. When I meet someone or watch a dancer, I want her to be who she is. I'm not interested in someone who's cloaked in what they imagine I might like.  Spending all that energy on trying to be what you think others want you to be is a distraction from walking your own path.
There will be two occasions when you will throw your arms up and let go of trying to control everything. The first time you'll be promoted to soloist and the second time to principal dancer. Listen to SFB Artistic Director Helgi Tomasson when he says, " You've found your voice. I've been waiting for this to happen." Don't try to control your success in ways that inhibit it.
Believe in yourself. You can control your dedication to the work, your attempt to better your technique and your way of expressing yourself through the language of ballet. Find out who you are, and stop directing your energy toward being anything other than you. You are an extraordinary person.
Love,
Julia
Win It
Sep. 05, 2017 12:10PM EST
Photos by Erin Baiano
It's time to get your pirouette on! From September 5th to September 30th, we're hosting a contest to find out who's the best turner of them all.

Put together your most impressive turning combo. Post a video online. Share your turns with us and thousands of other dancers around the world. And if our editors think you're the top turner, you'll win a fabulous prize.
Keep reading...
Show less
All of 18-year-old Kaylin Maggard's dreams—from scoring the title of National Senior Outstanding Dancer at New York City Dance Alliance Nationals to winning the 2017 Dance Spirit Cover Model Search—are coming true. And to anyone who knows the gorgeous contemporary dancer, that's no surprise.
From the moment the Dance Spirit staff met Kaylin, it was obvious her humility and talent would take her far. Not only did she go full-out during the photo shoot and class at Broadway Dance Center, but she was always cheering on, laughing with, and supporting her fellow CMS contestants Haley Hartsfield and Michelle Quiner. During the voting period, the social media world was abuzz with praise for her work ethic, positive attitude, and generosity.
Since her CMS trip to NYC, Kaylin's moved from her hometown of Columbia, MO, to the Big Apple for her freshman year at Juilliard, and is busy getting acquainted with the city. As for the future? She's taking it one opportunity at a time, but something tells us we'll be seeing this contemporary queen reach new heights every year.
Keep reading...
Show less
In our "Dear Katie" series, former NYCB soloist Kathryn Morgan answers your pressing dance questions. Have something you want to ask Katie? Email dearkatie@dancespirit.com for a chance to be featured!
Dear Katie,
I know I'm not getting good enough dance training from any of my local studios. But I'm not sure I'm ready to move away to study at a big-name school, either. How do you know when you're ready to leave home to pursue your passion?
Marisa
Keep reading...
Show less
Instagram star Kylie Shea has built a following of nearly 170,000 with her playful workout videos, which combine traditional fitness activities, like jumping rope or running on the treadmill, with pointe shoes and sassy choreography. Shea's effortless cool-girl-next-door vibe and solid ballet technique make her vids totally irresistible.
Now Shea's using her platform to address the body image issues that tend to plague dancers. In a poignant video, she sheds her clothes and tugs at her skin. The caption explains her relationship with her body and the pressure she feels to maintain a certain aesthetic as a dancer.
Keep reading...
Show less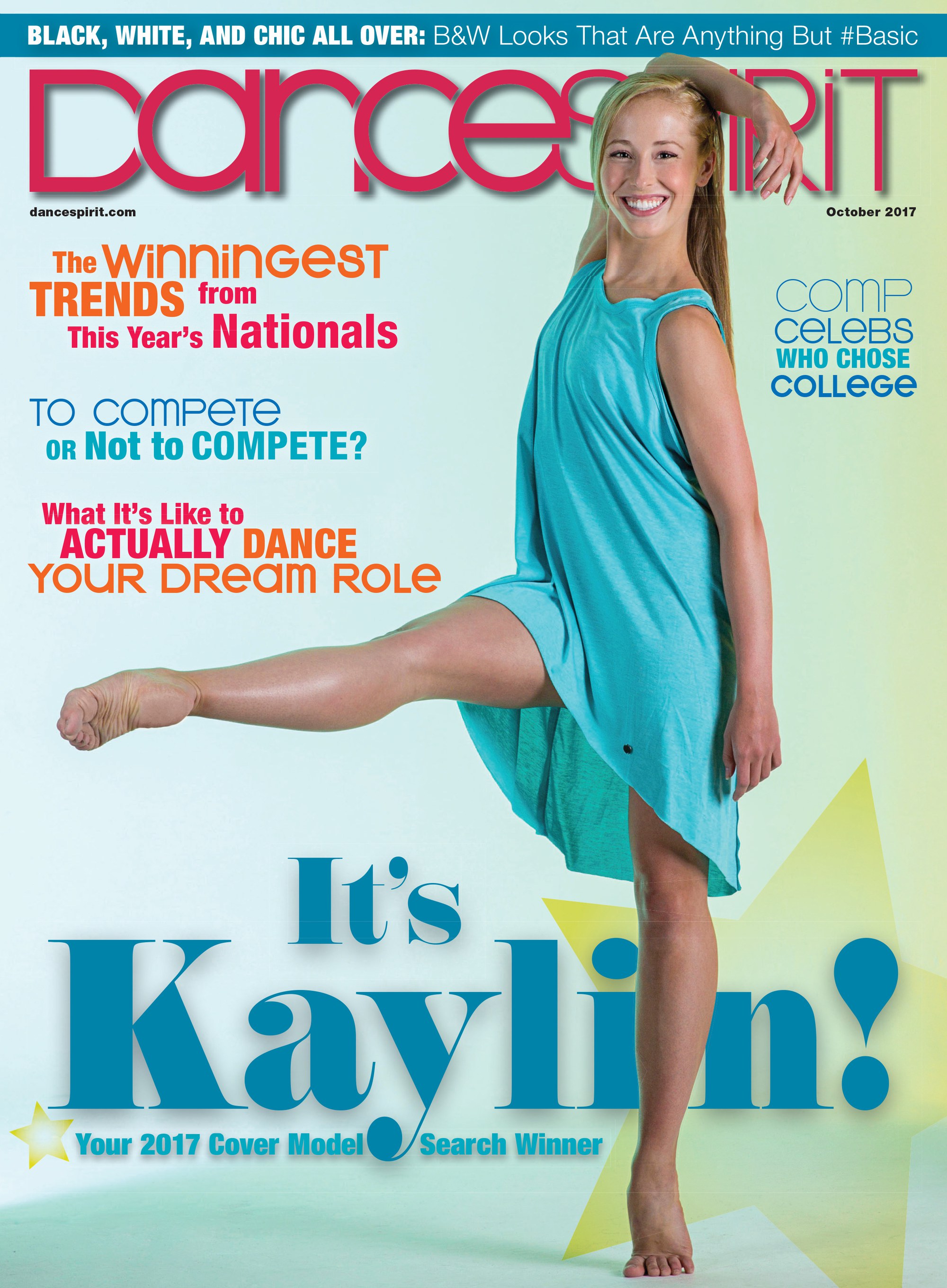 Get Dance Spirit in your inbox