Sep. 14, 2009 09:48AM EST
Ethereal and delicate, with immaculate technique, Julie Kent is the epitome of a prima ballerina. Originally from Bethesda, MD, she began her training with Hortensia Fonseca at the Academy of Maryland Youth Ballet. As a young teen she attend the American Ballet Theatre II Summer session and the School of American Ballet's summer program. She was asked to join American Ballet Theatre as an apprentice at just 16. In 1986 she became a member of the corps de ballet, and that same year was the only American to win a medal at the Prix de Lausanne International Ballet Competition. During her 24 years at ABT, Kent, now a principal, has become an audience favorite, excelling in nearly every famous ballerina role—Giselle, Juliet and Odette/Odile among them. She's also appeared onscreen, starring opposite Mikhail Baryshnikov in the 1987 film Dancers and with fellow ABT principal Ethan Stiefel in the much-loved Center Stage in 2000. Kent, who is married to ABT associate artistic director Victor Barbee, has been missed in the theater recently: she and Barbee welcomed their second child in June. But don't worry—she's expected to return for the 2009–2010 season. —Michael Anne Bailey
Dear Julie,
Many years have gone by since those days you spent wondering where your path would lead you. It has been an exciting journey, filled with many special moments, people and experiences.
Remember that confidence comes from within. It's not given to you by words of praise or compliments; it's a trust in yourself, a belief that you know what you are doing and are capable of doing it. If you don't feel it naturally, you must work on it, just as you would work on any technical skill. You will need it and rely on it throughout your career.
Perspective is also essential, and you should strive to understand both the big picture and the details in everything, onstage and off. It's important to appreciate yourself in an honest way. Accept your physical appearance, your abilities, and the strengths and weaknesses in your character. Having a clear sense of yourself as a person and a dancer will help you develop a more honest understanding of all aspects of life.
Lastly, I would remind you to learn from a variety of sources—from other dancers, teachers, coaches, parents, friends and loved ones. You will make mistakes, but if you surround yourself with the right people, you will learn even more from them than from your accomplishments.
I'm proud of what you have achieved, but mostly grateful to all those who have helped you. You're luckier than you realize!
Sending my love,
Julie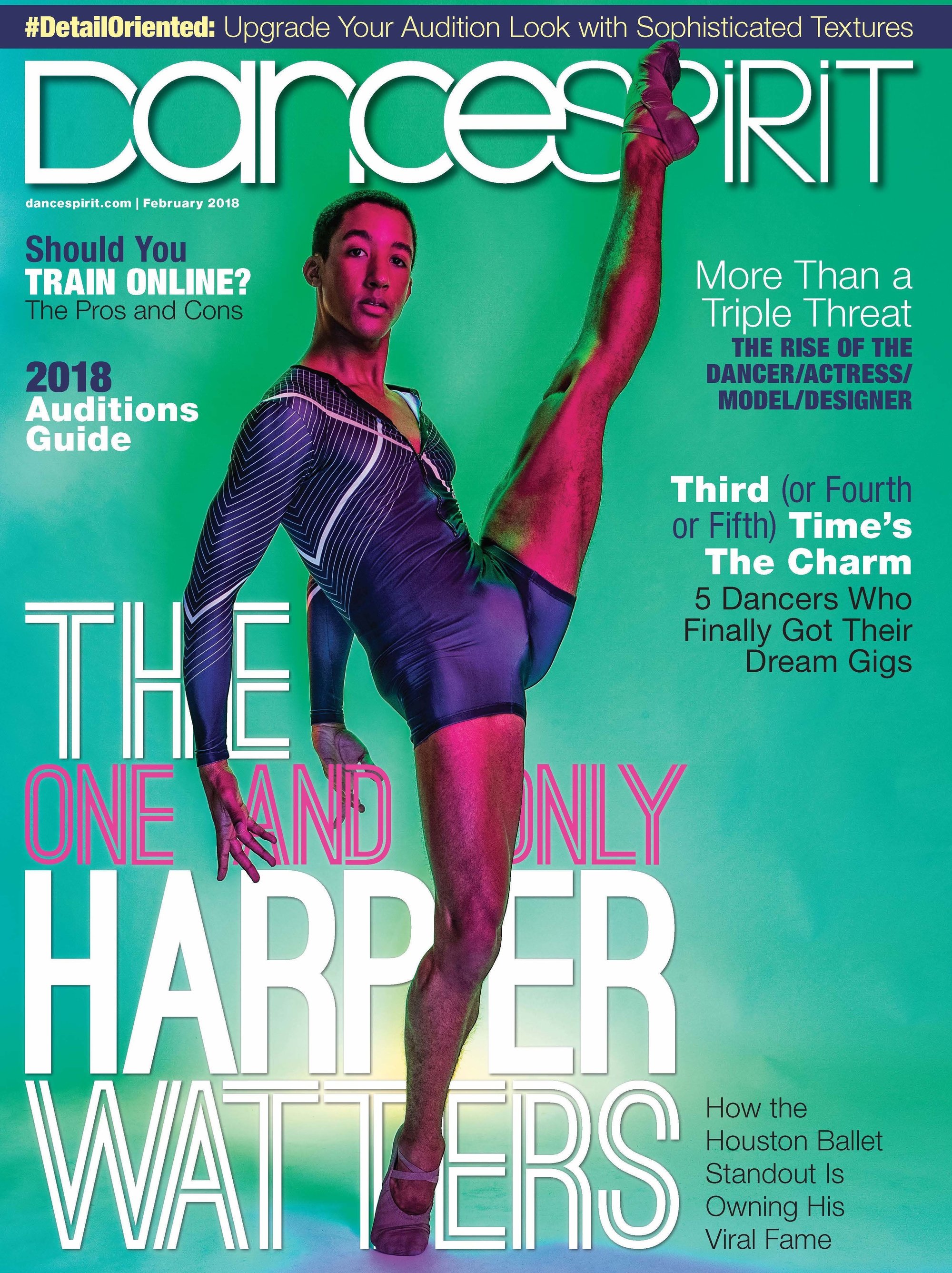 Get Dance Spirit in your inbox