Kalani Hilliker Dishes Details About "Dance Moms"—and Where Dance Might Take Her Next
Erin Baiano
Kalani Hilliker made "Dance Moms" fans sit up a little straighter when she first appeared on "Abby's Ultimate Dance Competition" back in 2013. The then–12-year-old ballerina had charisma, she had sass—and, wow, did she have technique! Abby Lee Miller, the show's infamous host, saw Kalani's star potential from the start, saving her from elimination and ultimately inviting her to perform alongside Maddie Ziegler on Season 4 of "Dance Moms." "I was never supposed to be on 'Dance Moms' beyond that one performance," says Kalani, now 16, but she ended up staying on the show for the whole season—and the following three. "It was my first time, but not my last time, causing drama. And it was also the first time I got to meet the other dancers, who have become like sisters."
---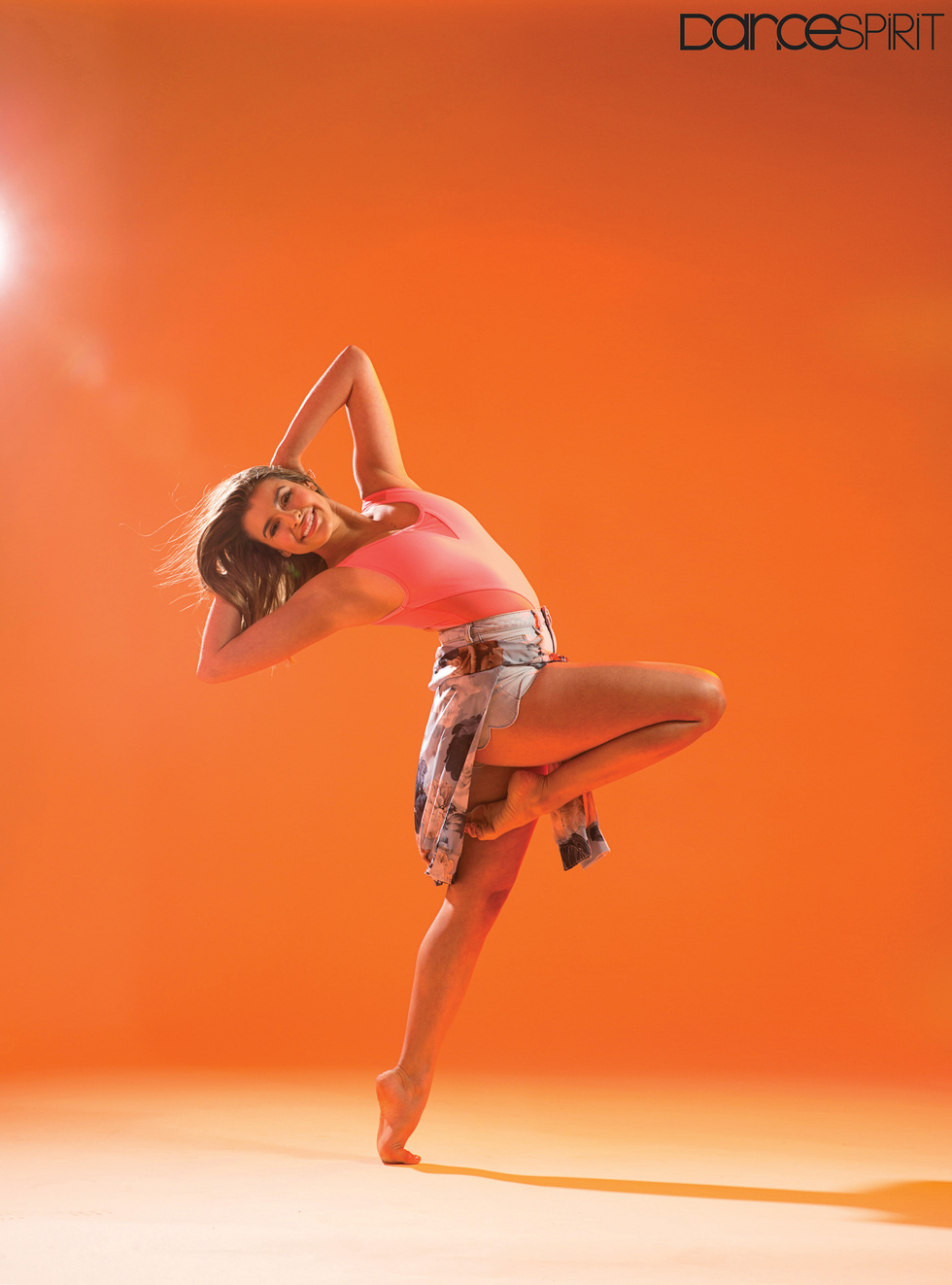 Erin Bainao
A lot has changed since Kalani joined the cast of "Dance Moms": Many longtime team members have moved on, the show has relocated from Pittsburgh to L.A., and Miller has left amidst legal troubles. But Kalani remains a refreshing constant on the show, practically unfazed by the utter chaos around her. She's stood out as a leader onstage and in the studio, performing near-flawless routines weekly and serving as a mentor to dancers on the show and in its audience. "Dance Moms" may be on its way out, but this extraordinary performer has staying power.

Journey to the Spotlight
With her endless extensions and crazy-archy feet, it's hard to imagine Kalani as anything except a dancer. But there was a time when she considered taking her talents to the soccer field instead of the stage, switching back and forth daily between soccer practice and dance rehearsal. When the 9-year-old was caught doing grand jetés on the field instead of keeping her eye on the ball, her mom knew it was time to commit to dance.
The pint-sized phenom trained at Club Dance Studio in Mesa, AZ, and quickly signed with an agent in L.A. She got her first taste of TV at age 10, when she and three friends won a chance to appear on Disney's "Shake It Up." From there, Kalani started commuting to L.A. regularly for appearances on "Bunheads" on ABC Family (now Freeform).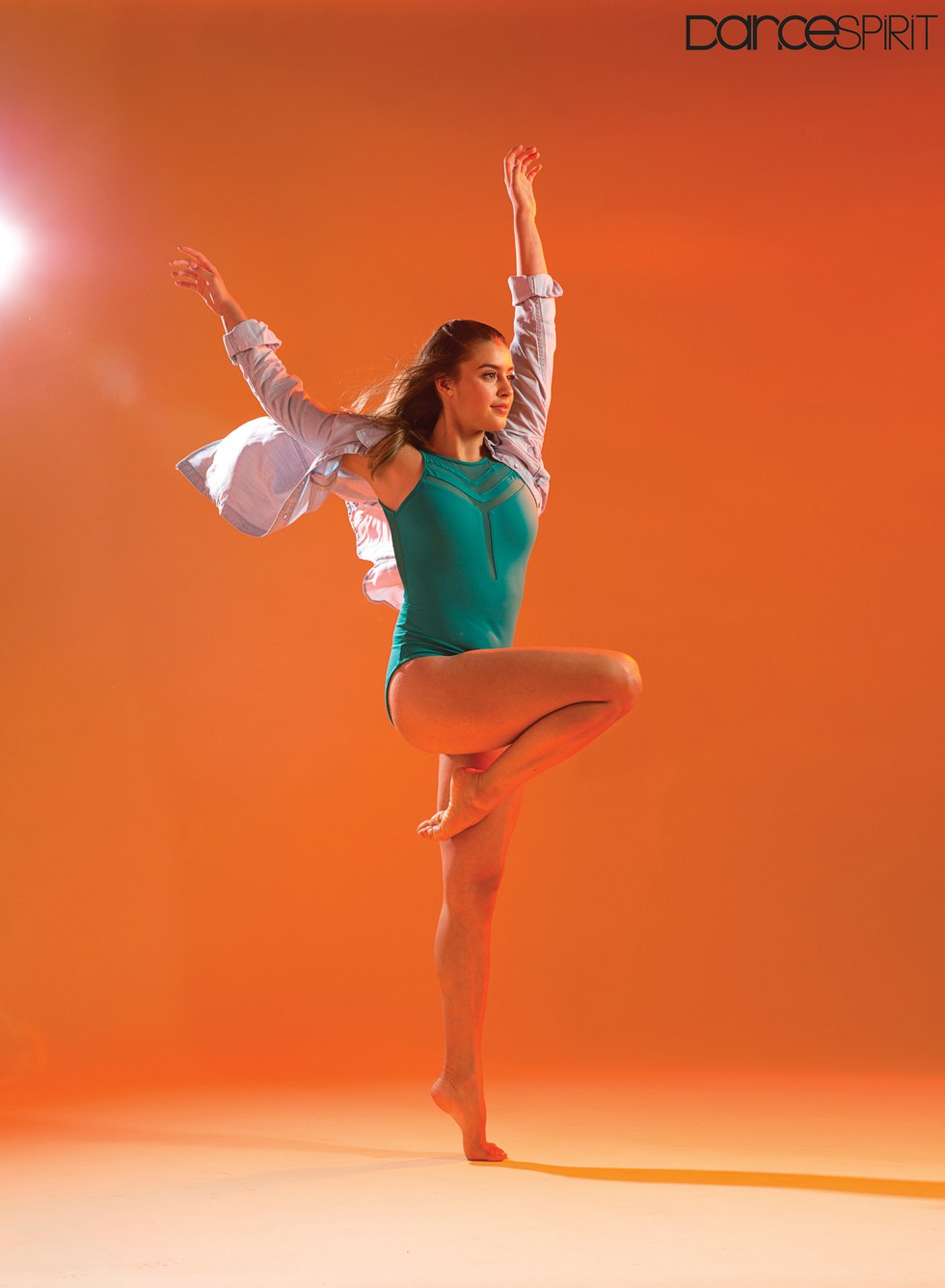 Erin Bainao
Once "Bunheads" wrapped, Kalani was excited to return to normal life, competing with her home studio. So when she was invited to join the cast of "AUDC," she hesitated. "I didn't want to take two months out of my training," she says. "But they called so many times to ask that I ended up doing it. And that led to the rest of my life."

A Life on TV
Over the next few years, Kalani grew up in the public eye, experiencing major life events—from hearing about the birth of her baby brother to getting her first car—in front of cameras. These days, her schedule is nonstop: She's constantly running to rehearsals, filmings, competitions, and photo shoots, plus meetings for her three fashion lines and auditions for new projects. And since she's a junior in high school, she still has to fit in at least three hours of schoolwork from home per day.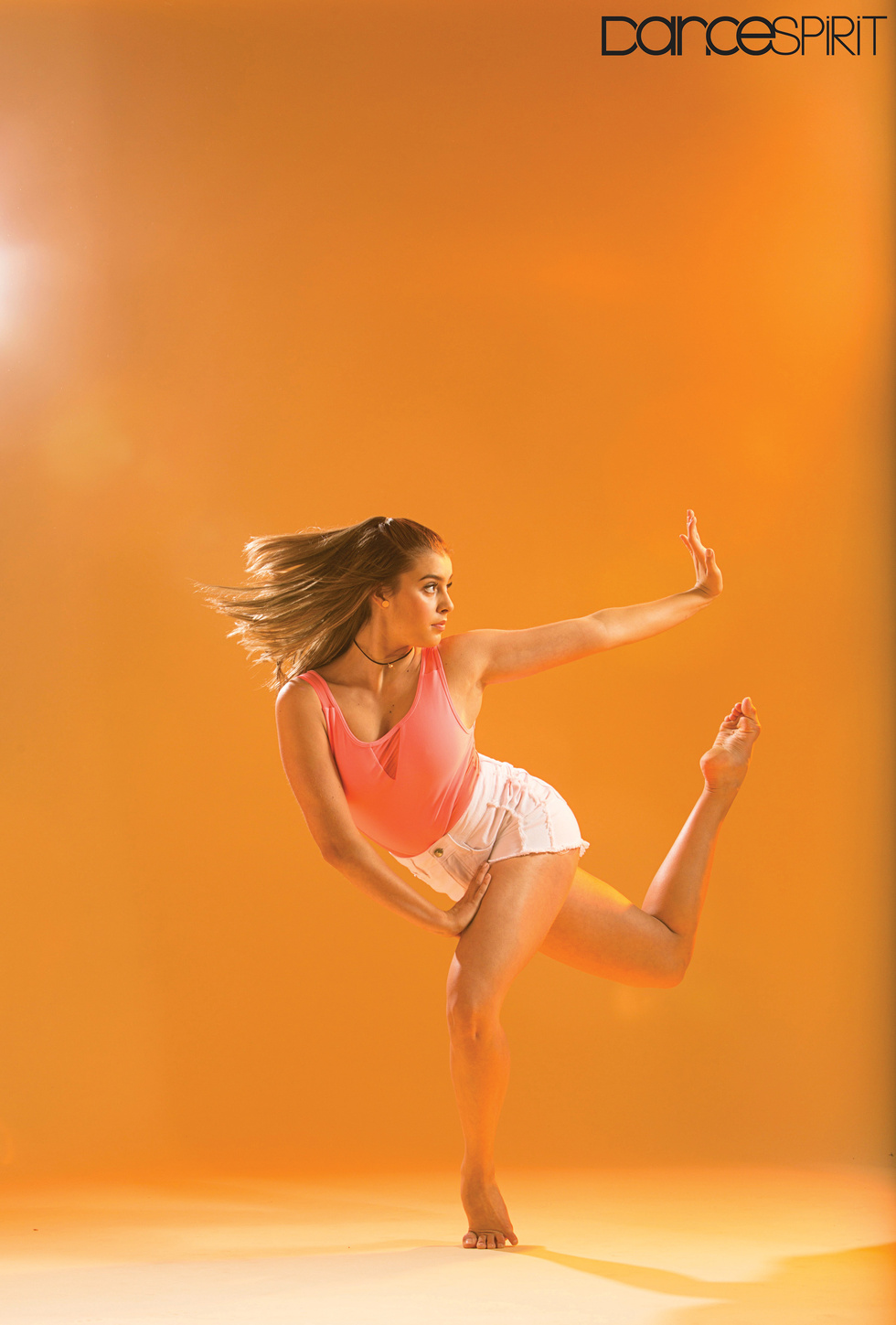 Erin Bainao
"There's a lot of pressure that comes with being in front of cameras, which gets stressful," Kalani says. "I have to watch every little thing I do, but I also have to remember that I can't make everybody happy. Part of being on reality TV means having no regrets." Since "Dance Moms" only shows a small portion of Kalani's life ("Usually when we're upset or crying," Kalani says), she opts to show off her personality on her own terms on her YouTube page, where she posts makeup tutorials, cooking demonstrations, or meet-and-greets with her adorable brothers Jax and Jett.

At the end of the day, she loves her life in the spotlight, especially when she gets to be a role model to her fans. "One of the most amazing things to hear is 'I started dancing because of you,'" says Kalani, who's swarmed by admirers whenever she arrives at a competition. "Most of my competition friends knew me before all this, and while they may complain about having to take photos for me with fans, they know I haven't really changed. I'm still Kalani."
Staying Focused
One thing that certainly hasn't changed with fame is Kalani's competitive edge—and she makes a point of attending competitions, both with and without the "Dance Moms" crew, as often as possible. Her proudest achievements have been at The Dance Awards, where she's placed in the top three for the last six years. In 2013, she won Junior Female Best Dancer; in 2016, she took home 3rd in the Teen Female Best Dancer category.
With her hectic schedule, keeping up her technique isn't easy. "I don't have time for regular classes, so I've needed a lot of self-discipline," she says. "I'll give myself a barre when I can, and I'm constantly reminding myself to straighten my legs and point my feet. I'm so happy I did a lot of ballet when I was younger, because it comes in handy now."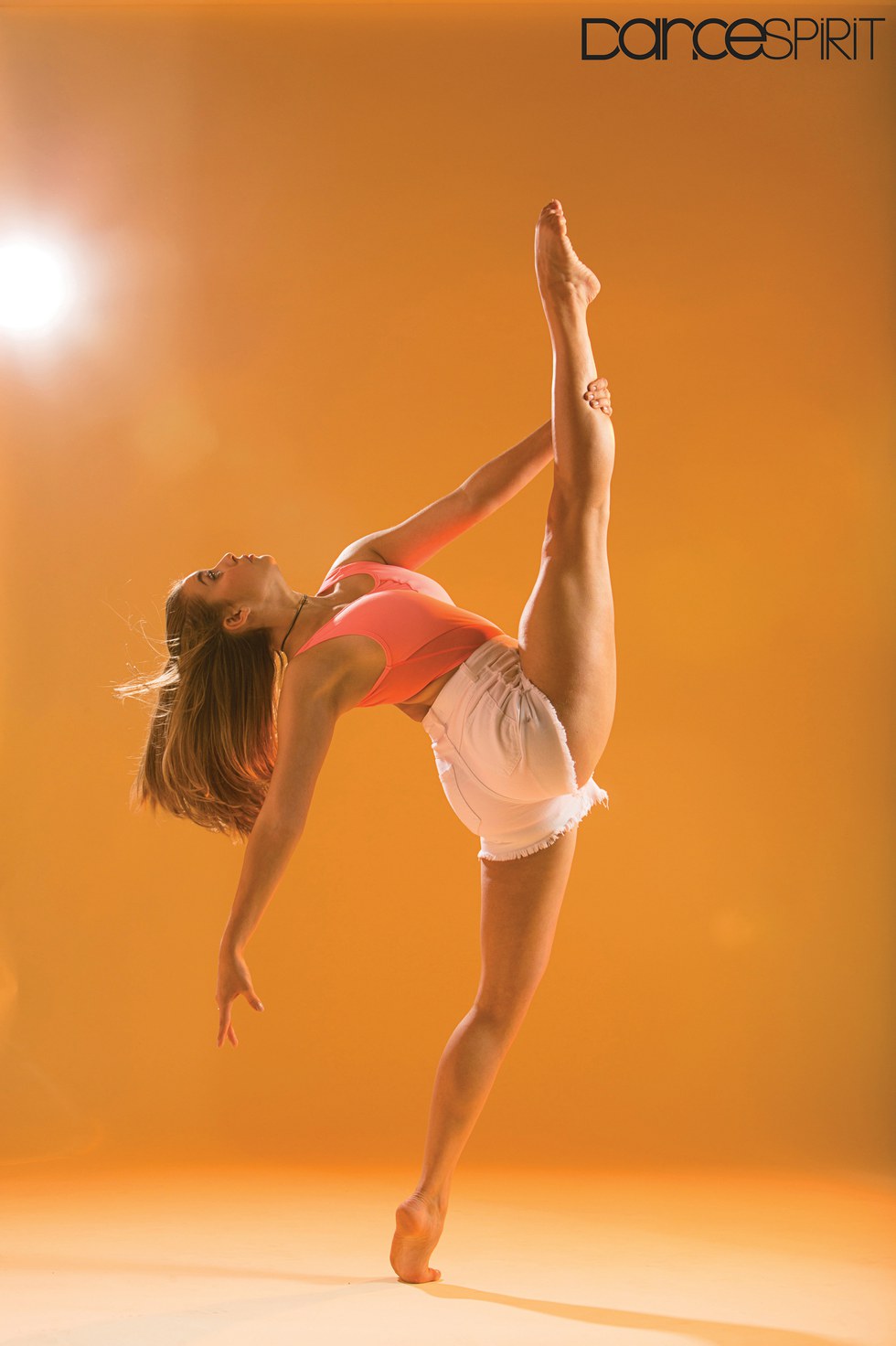 Erin Bainao
Looking Forward

Now that "Dance Moms" Season 7 filming has come to a close, with no promise of a contract for Season 8, Kalani's thinking hard about what she wants to do next—and it'll probably involve more TV time. "I want to do more acting, and my dream is to be on 'Dancing with the Stars,' " says Kalani, who's ecstatic that "DWTS"
veteran Cheryl Burke has joined "Dance Moms" as Miller's replacement.
Burke, too, sees big things for Kalani. "It's nice to see a dancer who is such a hard worker, but also knows how to have fun with the process," Burke says. "She has great technique and so much passion. Out of all the girls, she's the one I could really see being a professional dancer."
For now, Kalani is keeping her options open. "All I know is I want to keep dancing," she says. "When I was little, I never thought I'd be on TV or move to L.A., but now I'm living my dream—and I'm not even an adult! I can't wait to see where dance takes me next."

Want to hear more from the "Dance Moms" sensation? Click here!
A version of this story appeared in the September 2017 issue of Dance Spirit with the title "I'm Still Kalani."
Win It
Sep. 05, 2017 12:10PM EST
Photos by Erin Baiano
It's time to get your pirouette on! From September 5th to September 30th, we're hosting a contest to find out who's the best turner of them all.

Put together your most impressive turning combo. Post a video online. Share your turns with us and thousands of other dancers around the world. And if our editors think you're the top turner, you'll win a fabulous prize.
Keep reading...
Show less
All of 18-year-old Kaylin Maggard's dreams—from scoring the title of National Senior Outstanding Dancer at New York City Dance Alliance Nationals to winning the 2017 Dance Spirit Cover Model Search—are coming true. And to anyone who knows the gorgeous contemporary dancer, that's no surprise.
From the moment the Dance Spirit staff met Kaylin, it was obvious her humility and talent would take her far. Not only did she go full-out during the photo shoot and class at Broadway Dance Center, but she was always cheering on, laughing with, and supporting her fellow CMS contestants Haley Hartsfield and Michelle Quiner. During the voting period, the social media world was abuzz with praise for her work ethic, positive attitude, and generosity.
Since her CMS trip to NYC, Kaylin's moved from her hometown of Columbia, MO, to the Big Apple for her freshman year at Juilliard, and is busy getting acquainted with the city. As for the future? She's taking it one opportunity at a time, but something tells us we'll be seeing this contemporary queen reach new heights every year.
Keep reading...
Show less
New York City principal Lauren Lovette has become an icon thanks to her emotional maturity and exceptional musicality. The 26-year-old quickly rose through the ranks after joining the company as an apprentice in 2009, reaching principal status in 2015. A Thousand Oaks, CA, native, Lovette started studying ballet seriously at age 11, at the Cary Ballet Conservatory in Cary, NC. After attending two summer courses at the School of American Ballet, she enrolled as a full-time student in 2006. Last year, she made her choreographic debut with For Clara, her first piece for NYCB. Catch her latest work this month during the company's fall season. —Courtney Bowers
Keep reading...
Show less
In our "Dear Katie" series, former NYCB soloist Kathryn Morgan answers your pressing dance questions. Have something you want to ask Katie? Email dearkatie@dancespirit.com for a chance to be featured!
Dear Katie,
I know I'm not getting good enough dance training from any of my local studios. But I'm not sure I'm ready to move away to study at a big-name school, either. How do you know when you're ready to leave home to pursue your passion?
Marisa
Keep reading...
Show less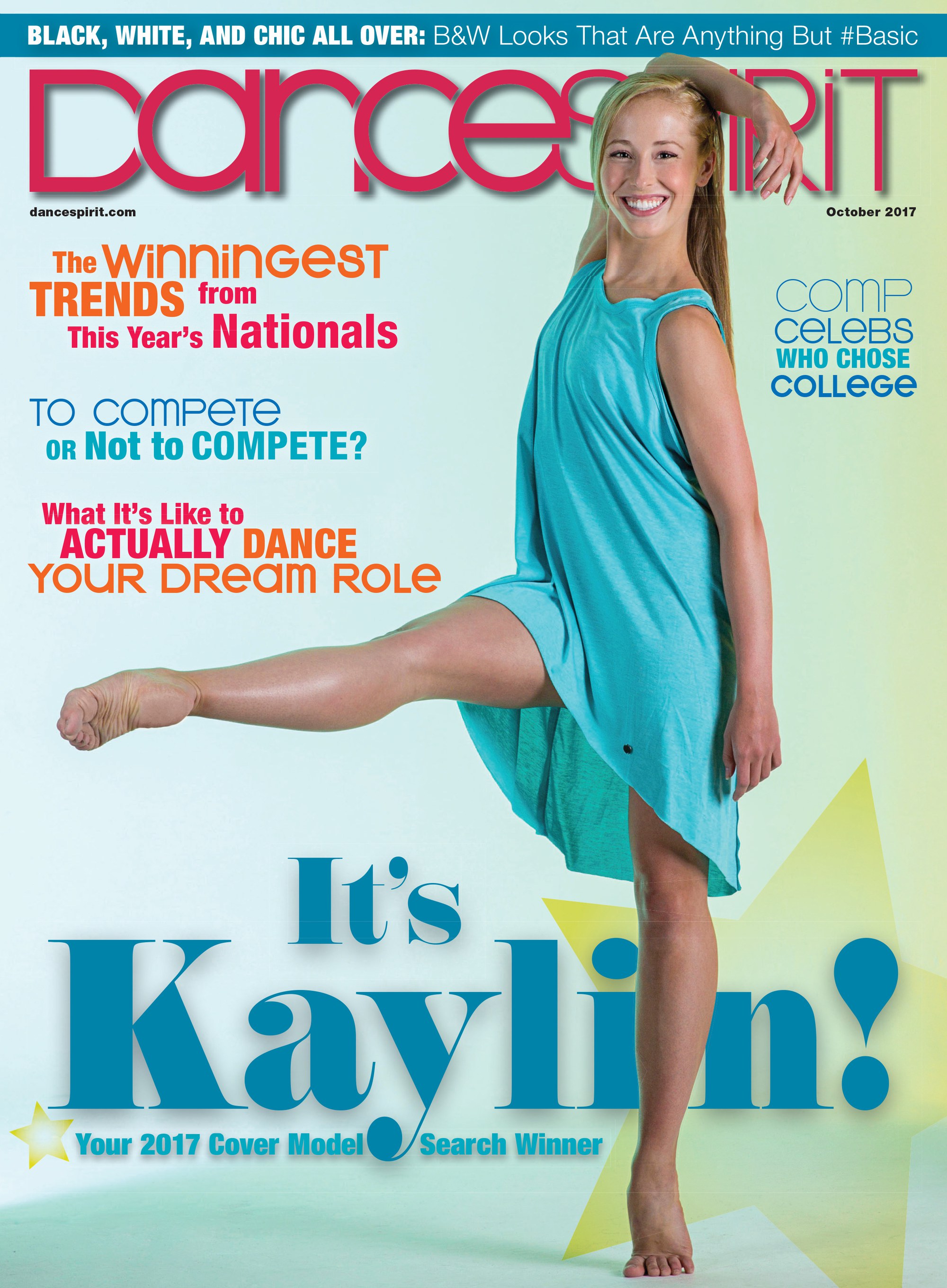 Get Dance Spirit in your inbox