Get to Know "Frozen" Dancer Kali Grinder
(Front) Kali Grinder (photo by Daniel Robinson, courtesy Grinder)
Former comp star Kali Grinder's stellar stage presence and graceful lines have served her well in her new life as a Broadway baby. She performed in Wicked on Broadway for one year, appeared on the show's national tour, and was a Rockette during The Radio City Christmas Spectacular. Currently, she's an ensemble dancer in the new musical Frozen. A Las Vegas, NV, native, Grinder started training at The Dance Zone at age 6. She briefly studied dance at Point Park University before heading to NYC to pursue her dreams. Catch her dancing with Anna and Elsa this month during the show's previews—and read on for the dirt!
---
If you were a superhero, what would your special power be?
I would be able to use my hair like arms. It would grow long instantly to reach people who needed help far away.
What's your go-to stress reliever?
Nature. It really is the best medicine.
Where do you feel the happiest?
I feel happiest when I am onstage. It is the perfect place to lose inhibitions, anxiety or stress. Anything that might be troubling me I can let go there.
What's your biggest fear?
Putting myself out there is terrifying for me, but when I do dive in headfirst it's led me to some of my greatest accomplishments. It is empowering and exhilarating to do things that scare you.
Who's your dance role model?
Megan Lawson! She never stops creating and she is so authentically herself in her expressions.
Who can always make you laugh?
My English Bulldog, Buddha. He's such a little monster. I can't help but giggle when I look at his smooshy face.
What's one food you can't live without?
I LOVE PICKLES!!
If you could go anywhere in the world, where would you go?
I would go some where in the middle of the ocean. I could watch the fish swimming and see what it would be like to be away from any sort of civilization.
Do you have any pre-performance habits?
This is a new one I have picked up from one of my partners at Frozen. He always comes to me to hug me or just check in. It's good for both of us to connect before he throws me in the air.
Do you have any guilty pleasures?
I guess I'd say ice cream, but I can't say I really feel guilty. It's justifiably delicious... always!
What's something you can't live without?
I have an electric blanket at my dressing station. People recommend heating pads and I say do yourself one better. It's large enough to warm from your shoulders to your knees.
What are your pet peeves?
Dishonesty
What would you be if you weren't a dancer?
I think I would go back to school and get into psychology. I feel like I could help a lot of people in that field.
Do you have any nicknames?
People who are close to me call me Kali May ("May" is my middle name).
What's the most-played song on your playlist?
It's constantly changing, but right now I'm hooked on "Nature," by Madaila.
What's your advice for young performers?
Expose yourself to different art forms. Supporting other people's expression and vulnerability is not only fuel for yourself, but also fuel for the creative community.
What's your favorite dance movie?
Happy Feet! That counts, right?
Related Articles Around the Web
(From left) Mean Girls dancers Riza Takahashi, Ben Cook, Kamille Upshaw, Jonalyn Saxer, DeMarius R. Copes, and Stephanie Lynn Bissonnette (photos by Erin Baiano)
Get in, losers. We're going to Broadway.
OK, not losers, actually—more like the bajillion die-hard fans of Tina Fey's 2004 cult hit Mean Girls, who've been wearing pink every Wednesday since a musical adaptation of the film was first teased back in 2013.
Now their world is like a cake filled with rainbows and smiles, because Mean Girls the musical, which had a trial run in Washington, DC, last fall, is set to open at Broadway's August Wilson Theatre April 8. And in a very grool twist, it turns out the show—with direction and choreography by Casey Nicholaw and a book by Fey herself—is delightfully dancey.
Keep reading...
Show less
Screenshot form YouTube
What do you get when a hoard of dancers collaborate to the catchy tune of "Love Somebody," by the band Frenship? The most epic dance party ever, of course! Said dance party was produced by the talented Michael Riccio, who's performed in feature films, including "Confessions of a Teenage Drama Queen" and "Shrek Forever After."
Keep reading...
Show less
Alicia Vikander in Tomb Raider (Warner Brothers)
Keep reading...
Show less
Quiz
Nov. 30, 2017 10:41AM EST
University of Minnesota Dance Team (courtesy University of Minnesota)
They say there's no "I" in "team"—and nowhere is that truer than the world of college dance teams, where precision reigns, uniformity is key, and a single misstep from any given "I" can cost a group a championship trophy. So it's unsurprising that securing a spot on one of the best dance teams in the country is no easy feat.
Members of these highly athletic teams rehearse for hours every week—on top of academic classes and commitments—and perform at football and basketball games, annual concerts, and nationally televised competitions (hi, ESPN). And "no I" rule notwithstanding, each of these top teams is made up of highly trained, highly technical, highly hard-core individuals, who come together to create a ready-for-victory pack.
These six teams aren't one-off success stories—they're consistently strong, and earn the top spots at major competitions like UDA and NDA nearly every year. Up for the challenge? Here's what to know before you go to auditions.
Keep reading...
Show less
courtesy ADCC
Are you a high school senior who's been accepted to a four-year accredited college or university program? Congrats! Within the 2017-2018 season, have you competed in events run by at least two of the organizations in the above graphic? Double congrats, because the Association of Dance Conventions and Competitions, or ADCC for short, wants to give you $1,000 (!!) towards college tuition.
Keep reading...
Show less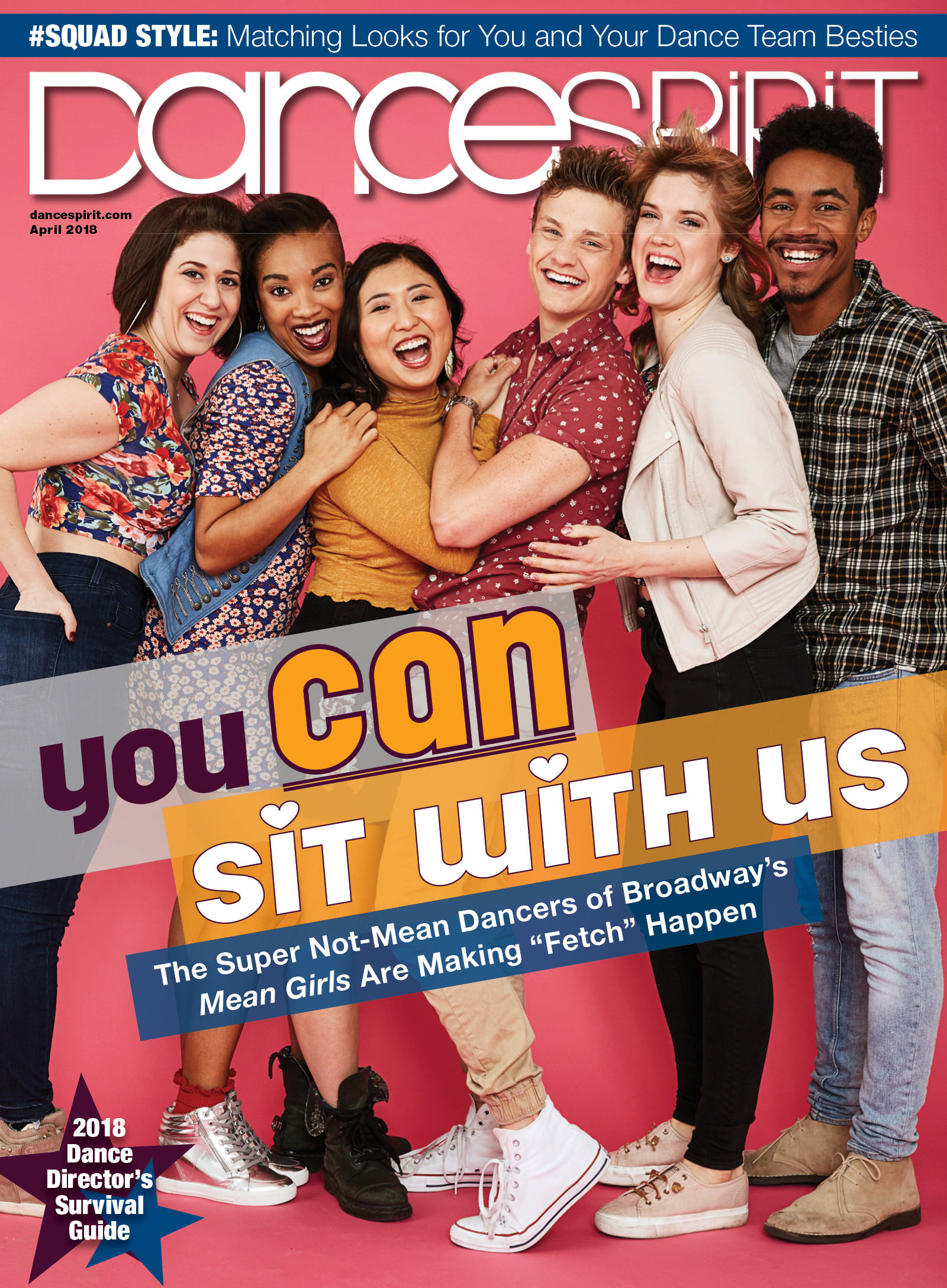 Get Dance Spirit in your inbox