Aug. 13, 2013 11:19AM EST
Keenan Kampa Models for G-Star Raw
You know how there are some people who will just always be cooler than everyone else? Who are so gorgeous and talented you want to hate them, but so fun and down-to-earth you have to love them? Yeah. Keenan Kampa is one of those people.
You all know Keenan. She's the American-born ballerina who's currently dancing up a storm with the super-prestigious (and almost exclusively Russian) Mariinsky Ballet in St. Petersburg. She's one of the sweetest people we've ever had the pleasure of photographing for our cover. Oh, and now she's a model for G-Star Raw. Because of course she is.
Along with Kasabian guitarist Sergio Pizzorno, Keenan stars in the designer clothing company's latest ad campaign, themed "the unlimited possibilities of denim." She looks like some kind of amazing dancing jeans-clad superhero, and we'd expect nothing less. (We're digging the red hair, too!)
What's that you say? You want to see the ad itself? Oh, OK. BAM: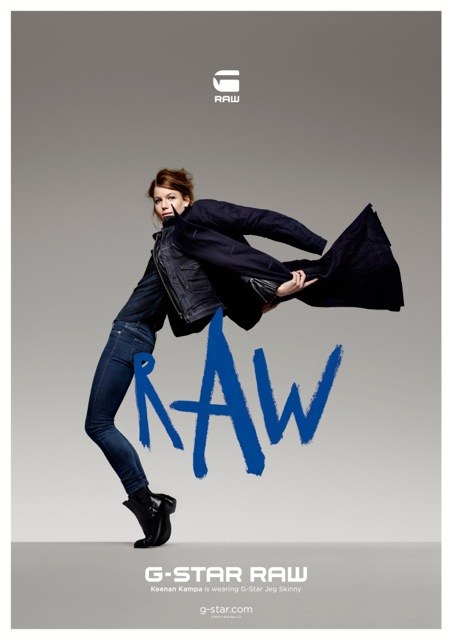 Congrats Keenan!
Jul. 23, 2017 07:00AM EST
Jul. 22, 2017 04:55PM EST
via YouTube
It's no secret that ballet in pop culture has sparked its fair share of controversy. Which is why this video from Refinery29, featuring ABT's Isabella Boylston, is not only a super-fun watch, but a breath of fresh air.
Keep reading...
Show less


Get Dance Spirit in your inbox