I want to introduce you to my friend, Kelsey Nagie. Just like me, Kelsey is a dancer! She has a BA in dance from California State University at Sacramento and most recently signed with DDO Artists Agency for dance representation in L.A. A dancer since childhood, she has been performing on the NBA court for four seasons, onstage in live productions, teaching and performing internationally in Japan and China, and in her most recent venture, dancing backup to Lacey Schwimmer in a yet-to-be-released music video (which I actually worked with her on!). While dance has always been such a huge part of Kelsey's life, another love has played an almost equal role: her love of fashion! I love being inspired by people like Kelsey who use their love of dance in other creative outlets!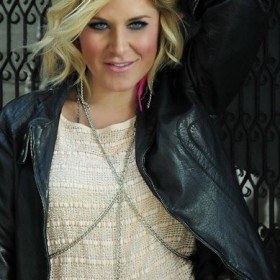 Kelsey has a cool story: She spent 2006-2011 living in San Francisco where she danced for three seasons with the Golden State Warriors Warrior Girls Dance Team. While she was on the team, one of her teammates, who is now her best friend and current roommate in L.A., encouraged her to do something in fashion because it was always something Kelsey not only loved, but had a natural eye for. After all, Kelsey attended the Fashion Institute of Design & Merchandise in San Francisco, so on top of having a raw talent when it comes to fashion she had the education to back it up.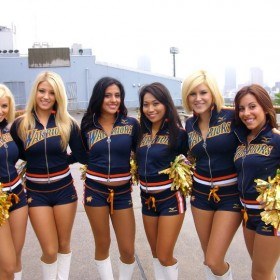 Pulling from what"s familiar, Kelsey designed jewelry inspired by two of her favorite things: dance and fashion. The line, HALE, which stands for "strength," encompasses everything that dance and fashion is to Kelsey; strong with delicate accents, raw with polished elements, confidence with vulnerability and technical but free-spirited. HALE Jewelry is comprised of statement pieces that combine the essence of fashion and dance, including body pieces and harnesses, hand pieces, head pieces, back pieces, earrings, ear pieces, necklaces, bracelets, anklets and all that other jazz.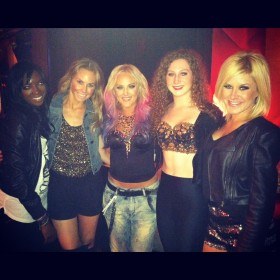 "As a dancer, facing rejection happens more often than not, but the same goes with fashion careers. I wanted to break away from that feeling and create a line where I can speak, dance and design exactly what I want and feel," she says. "In any artistic industry, it's very easy to let rejection wreck your confidence, so I wanted to create something that will make you beam with confidence and style from the moment you put it on. My hope is that the intent behind the line inspires others to pursue their dreams and express what they want through their respective art forms."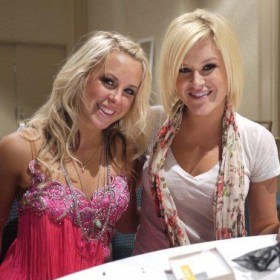 I've worn a number of other HALE Jewelry pieces to several media and red carpet events throughout the year, including the Lauren Harness at the American Music Awards this past November. Every time I wear a piece, people always ask about it. Speaking of, HALE Jewelry has landed in the hands of a several celebrities, stylists, television shows and fashion blogs, including Jillian Harris, my BFF Christina Perri, Lauren Conrad, Lauren "Lo" Bosworth, supermodel Chanel Iman, Chelsie Hightower, "The Bachelor," "Millionaire Matchmaker" and "The Insider," to name a few.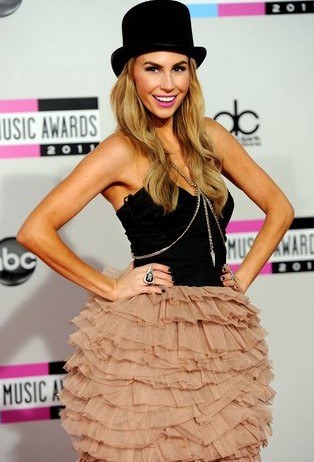 With all of that said, I wanted to share a really cool video look book with you. Since the designs are inspired by a dance and fashion upbringing, it only made sense for the first video look book to have some sort of dance theme, right? I think this video is cooler than some top music videos! So I bring you an edgy, rockstar ballerina-themed video that will knock your necklace and dance shoes off. And while you're at it, support your fellow dancer and check out HALE's website (shophale.com), Twitter, and Facebook Fan Page, too. We're all in this together, so let's share the HALE and dance love!
Keltie Colleen, dancer and Dance Spirit April 2009 cover girl, is a guest blogger for dancespirit.com/. Go to keltiecolleendance.com to learn more about her and read her regular blog at: http://keltiecolleen.buzznet.com
Apr. 11, 2017 04:18PM EST
Welcome to the new dancespirit.com—a completely addictive way to enjoy our top-notch dance content.
It's got all the stuff you've always loved: gorgeous images of your favorite dancers, internet-breaking viral videos, thoughtful technical advice for dancers of all styles, effective health and wellness tips, crazy-good giveaways. And now there's a lot more of it—right at your fingertips.

We've invested in the latest technology to produce a brilliant digital experience, using the powerful tools for social discovery and engagement developed by our partner, RebelMouse. They know what they're doing, guys.
Produced by the editors and writers you trust. Powered by RebelMouse. BOOM.
Pacific Northwest Ballet principal Noelani Pantastico is famous for her passionate stage presence and strong, powerful technique. Originally from Oahu, HI, Pantastico trained at Central Pennsylvania Youth Ballet and frequently attended summer courses at PNB. In 1997, she joined PNB as an apprentice, and was promoted to principal in 2004. Four years later, she joined Les Ballets de Monte-Carlo as a soloist—but, in 2015, Pantastico headed back home to PNB, and she's danced there ever since. Catch her in the company's June program, which features George Balanchine's La Source, Jerome Robbins' Opus 19 and Alexei Ratmansky's Pictures at an Exhibition. Read on for her letter!
"Dear Noe,

You'll soon enter a career that will shape the course of your existence. Pay attention and enjoy every moment, because it goes very quickly. Life in the dance world is beautiful, although there will be times when deep reflection is necessary, and when roadblocks will make you rethink your career path. This is normal, and it's OK. Here's some advice that will help you get through.

Don't complain, and ignore idle gossip. Negativity will do nothing for you. It's wasted energy. Your mental state is connected to your physical being and immune system—being mindful can help you stay healthy. You won't want to believe this, but the sooner you do, the sooner you'll get better and won't be dealing with so many ailments. When you're dealing with pain, injury or even a common cold, consider whether you're also going through an emotional problem or change. This is total body care.

Don't try to control the course of things. Everything that happens is meant to happen. There's a lesson in every moment. Just listen, observe and work hard. This will give you intelligence and power, and ultimately the ability to handle anything the world throws at you.

Lastly, give the best you can every day. Don't waste a minute. Remember: Life responds to you and to what you put out there. It's not about what happens to you, but about what you make of it. Be meticulous with your steps. Care for every motion. Your love and gratitude will vibrate beyond you.

I love you very much,
Noe"
Photo by Angela SterlingPantastico in Jean-Christophe Maillot's "Roméo et Juliette"
Keep reading...
Show less
"When a biology major asked if I was illiterate because I studied dance, I realized just how much of a joke my field of study is to some people."
That's how Camryn Eakes, a junior dance major, opens her incredibly powerful open letter asking fellow Chapman University students to (as the title puts it) "Recognize the complexities of the dance major." It's a frustration that's way too familiar to just about every dancer: We've all had this beloved art form of ours questioned, ridiculed, trivialized or worse.
Eakes' passionate writing speaks to so many of the misconceptions that drive dancers CRAZY, along with the huge demands our art form puts on us:

"Dance requires us to be willing, to expose our rawest self to any set of eyes. Every day, I must be willing to relive both the euphoric and depressing memories I house in the deepest depths of me. That's my job; that's our job. We are storytellers, protesters, advocators, thinkers, entertainers, actors and innovators. Studio time is our lab, our calculator, our pen and paper. It is not enough just to physically show up to class. Our growth and talent is a full-time investment inside and out of class and that's just part of being an artist. We cannot destroy our bodies with alcohol and all-nighters. Our bodies are our tools and something we can't purchase over and over again when it breaks. The professional artist lifespan is only so long as our health will last, that we cannot afford nor want to lose any time we have enjoying and delving deeper into what we cannot live without."
You can read the complete version of Camyrn's letter on The Panther's website. And check out this video of Camryn dancing—she's obviously a gorgeous mover and a beautiful writer.
Keep reading...
Show less
Apr. 27, 2017 09:17PM EST
In our "Dear Katie" series, former NYCB soloist Kathryn Morgan answers your pressing dance questions. Have something you want to ask Katie? Email dearkatie@dancespirit.com for a chance to be featured!
Dear Katie,
I have super-archy feet, which is great—sometimes. But they're hard to control because they're so flexible. How can I make them stronger and easier to work with? I have a hard time even standing properly in pointe shoes.
Natalia

Dear Natalia,
While I'm sure many of your fellow dancers envy you, having beautiful feet can be tough! The first thing to do is to make sure you have the right pointe shoe. You need a good, strong shank to support that arch, but not a rock-hard shoe that'll keep your feet from getting stronger. Go to your local dance store and try everything. Having the right shoe can do wonders!

Establish a daily Thera-Band routine. Your super-flexible feet will need a really high-resistance band—I'd suggest either a black, gray or blue band. Do lots of simple push-through-the-feet exercises to build stability in your ankles and metatarsals.

Once you're in your pointe shoes, add extra relevés, élevés and balances to your pre-class warm-up to improve your strength. Even doing simple tendu and dégagé exercises in your pointe shoes, focusing on pushing through your metatarsals, will help your feet and ankles learn to stabilize the rest of your body. It's all about repetition and time!
Using a Thera-Band every day is super important.Photo by Nathan Sayers
Dear Katie,
I've loved dance for as long as I can remember, and I want to pursue it professionally. But lately, I haven't felt
the same joy when I dance. I'm always sad at the studio, and I'm not even sure why. I miss the old me. What should I do?
Saleen

Dear Saleen,
Many dancers go through a "burnout" period, either in their training or once they become professionals. Think back to why you started dancing in the first place. Was it the music? The freedom of the movement? Reconnecting with those initial feelings can help you find your joy again.

We dancers also tend to get caught up in the pursuit of perfection, and that can mess with your head. Scary as it sounds, try taking a few days, or even a week, away from dance. (Pick a time when not a lot is going on at the studio, so you won't be missing any performances or other important opportunities.) Odds are, just putting a little space—mentally and physically—between you and the dance world for a while will allow you to come back to class newly energized and excited.
However, if that time away leads you to realize that you no longer want to dance, that's OK too! It doesn't make you a failure. It just means your passions and goals have changed. And if that's the case, it's better to realize it now than 10 years down the road.

Dear Katie,
I just got a big part in my school's musical. There's a lot of dancing, which I'm not worried about at all—but I also have to sing and speak. I'm not used to using my voice onstage! What can I do to get comfortable?
Karen

Dear Karen,
The first time I had to speak and sing onstage, I was terrified. Thankfully, I had some great coaching. I'll pass along the wisdom I received!

Dancers are taught to lift up through their bodies. But if you lift up while singing, you'll run out of air. Instead, during singing and speaking passages, focus on staying grounded. Let your body relax and your weight drop into the floor—foreign as that might feel.

Be sure to actively enunciate every lyric or line of dialogue, too. In normal speech, eliding your words, so they slur together a bit, is OK. But onstage, it's not—the audience has to hear everything clearly to be able to understand you. You might feel silly hitting every "t" and "d" hard, but it's important!

Finally, focus on projecting your voice, just as you project your dancing up and out. The people in the back row have to hear you as well as see you! Well-supported breathing, using your diaphragm, will help your voice carry to the far reaches of the theater
Keep reading...
Show less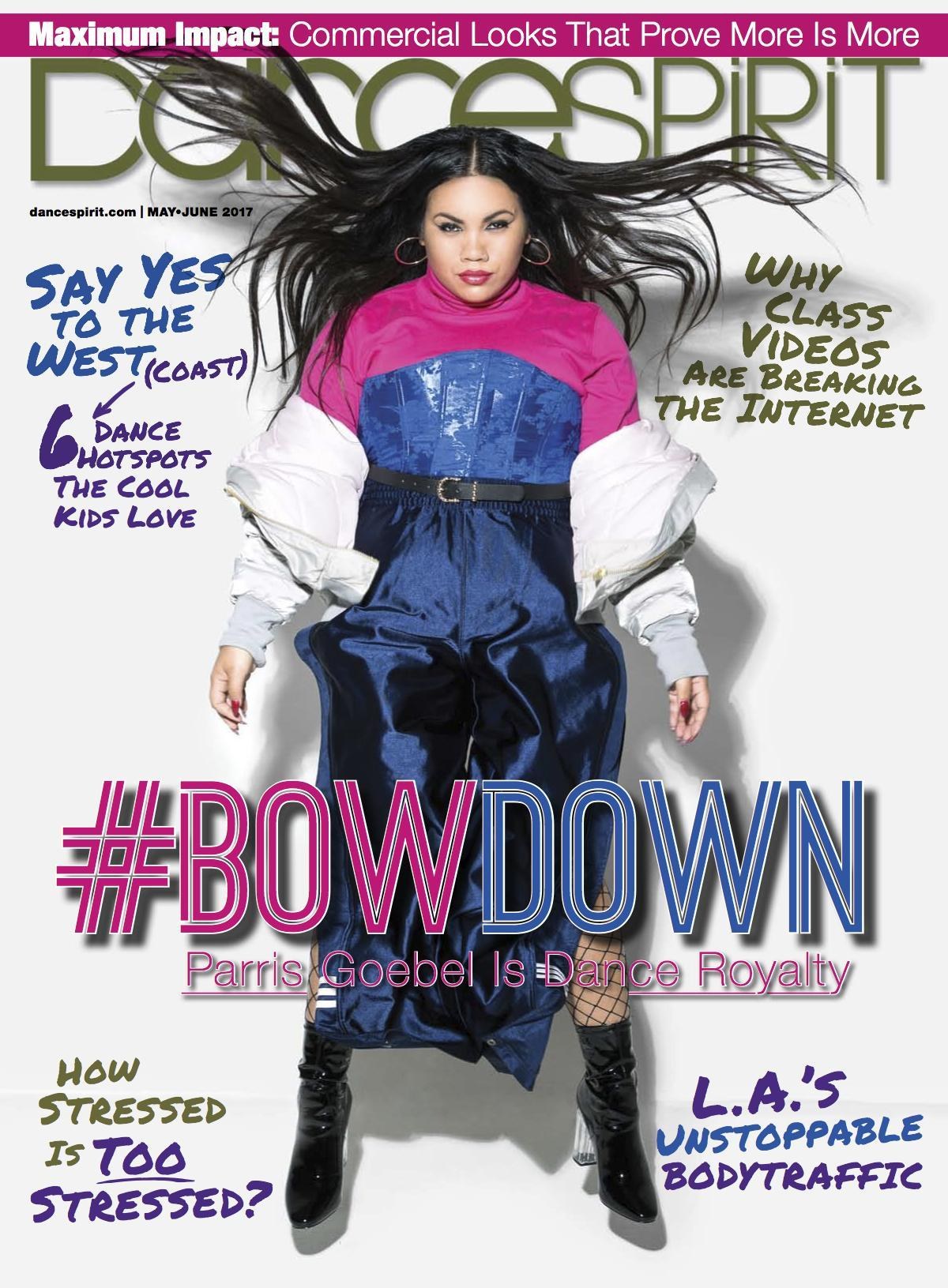 Featured College Dance Program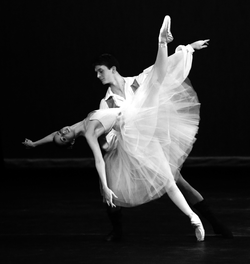 Get Dance Spirit in your inbox