Kent Boyd Talks About His New Film, It Remains
What better time to catch up with one of our favorite "So You Think You Can Dance" alums than the day after the show's Season 11 premiere? The ridiculously charming Kent Boyd has come a long way since becoming the first runner-up on "SYTYCD"'s seventh season. In addition to performing as an All-Star on the show, he's landed acting roles on "Bunheads" and in Teen Beach Movie. But Boyd has also been hard at work on a passion project: He conceived, produced, and starred in the new short film It Remains, which uses dance, music, and acting to tell a love story that feels both personal and universal. The film premieres next Wednesday, June 4, at the Dances With Films festival in Hollywood. I chatted with Boyd about the creation of It Remains. (Check out the trailer below!)
Margaret Fuhrer: What inspired It Remains?
Kent Boyd: My dancing improved dramatically once I started teaching and choreographing. It helped me understand things from the inside out. So as I was venturing into acting, I thought it'd be great to get to know what it was like to be behind the camera—to work on pre-production, post-production, all of that. I decided to get my hands dirty and actually make a film. I knew I wanted to create something that involved dance as well as acting. And while I love things like the Step Up series, I chose to do something a little more grounded and real, versus bright and shiny. It's a story about love and relationships that's serious, but still relatable.
MF: Why did you feel this was the right time to take on this project?
KB: It's hard going out there and auditioning for acting parts. I was only booking jobs at maybe one of every 25 auditions. Dancing gigs were more constant, but I really wanted to pursue this other direction. So rather than waiting for someone to give me a job, I created one.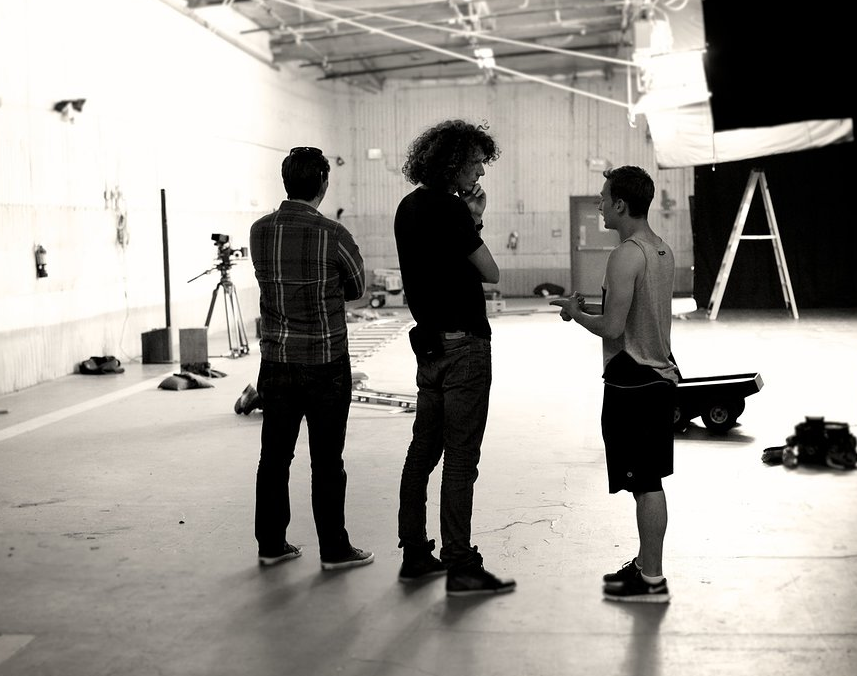 Boyd (right) on the set of It Remains (photo by Emily Morgan)
MF: How did you find Rose Marziale, your collaborator and co-star?
KB: She's one of my best friends! And she has the acting career I want—everything I've done in the dance world, she's done in the acting world. I was talking to her about the idea, and she was like, "You should use me. No, you will use me." She's so smart—she knows what works on film, she understands how to be relatable on camera, and she knows what people want to see. She also has dance experience. Together, we figured out the plot, the shot list, and how to get it all together.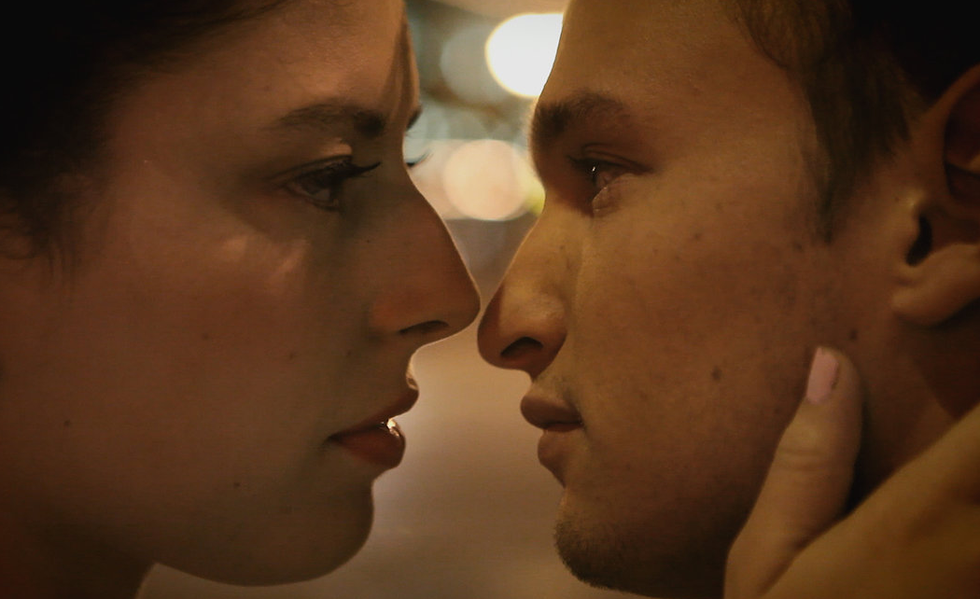 Boyd and Marizale in a still from It Remains
MF: How would you describe the feel of It Remains?
KB: It's not a stereotypical short film. It's told through a lot of music and dance, and very little dialogue. We wanted audiences to be able to put their own lives into it. The idea was to fill up the glass a little more than halfway, and then have viewers do the rest. I feel like art has done its job when you watch something, and then at dinner afterward you discuss it with your friends, and you discover that you felt one way, but your friends felt something else. I like leaving things up for interpretation.
MF: How did the process help you grow as an actor?
KB: It's given me so much more confidence. It's like, wow, I made that! There are definitely things about the film that could be better—the perfectionist in me is always going to be critical. But you have to be able to watch your work with a critical eye and still pat yourself on the back every now and then. I have a lot more to learn about the film industry, but now I have this great knowledge base.
Much of Janelle Ginestra's career has been about helping others shine. She's dedicated herself to supporting and cheerleading her partner, WilldaBeast Adams; the emerging talents in their dance company, ImmaBEAST; and the countless dancers she inspires at master classes and conventions. Her YouTube channel has become a launching pad for young talents like "Fraternal Twins" Larsen Thompson and Taylor Hatala, thanks to viral videos featuring Ginestra's creative vision.
But Ginestra's a skyrocketing success in her own right—an in-demand choreographer, a social media influencer, and a dance entrepreneur, building a legacy one eight-count at a time. It's time for her turn in the spotlight. And she's more than ready. "I want to be a legend in whatever I do," she says. We'd argue that she already is.
Keep reading...
Show less
For more on choosing whether to compete or not, click here.
I started dance classes at a young age. By the time I was 3, I was training at The Dance Club, and I grew up there. I started with the basics—ballet and jazz—and eventually added tap, tumbling, contemporary, and hip hop.
Early on, I did compete. I remember my first time: I did a trio at a small local competition, and it got first place. The trophy was as tall as I was, and I loved it. I attended conventions as a mini, and had the opportunity to take classes from Travis Wall, Sonya Tayeh, Andy Pellick, and Joey Dowling-Fakhrieh. There was so much variety—I was in awe.
Keep reading...
Show less
For more on choosing whether to compete or not, click here.
My mom was a dancer growing up, and she went on to become a dance teacher, so I've really grown up in the studio. I started classes when I was 2, and by the time I was 9, I was training at The Dance Club and knew I wanted to dedicate all my time to dance.
Keep reading...
Show less
Win It
Oct. 13, 2017 04:31PM EST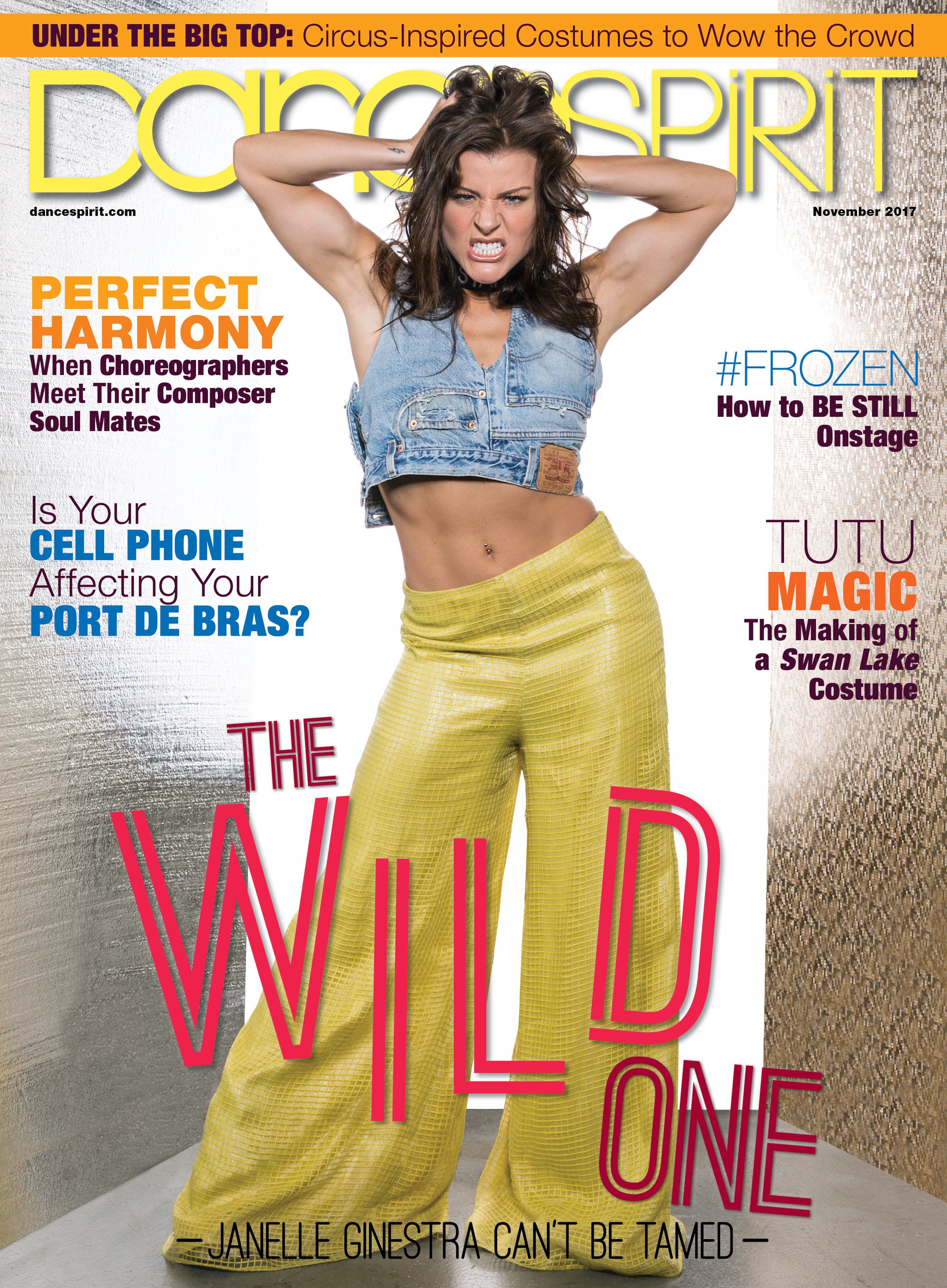 Get Dance Spirit in your inbox