Feb. 04, 2009 07:18AM EST
Kickin' it with KayCee Stroh
KayCee Stroh was 2 years old when she started dancing, and only 5 when she had figured out her life's goal. "That's when I told my family I was meant to be a famous triple threat," she says. "I always knew I was supposed to do something big."
Growing up in Salt Lake City, UT, with two older, dancing sisters and a mom who worked as a secretary in her studio, dance was always an integral part of KayCee's life. She traveled to competitions and conventions, studied with the best (Marguerite Derricks, Joe Tremaine and Chris Dupre among them). The girl had plans. But genetics had given her a boxy frame and a slow thyroid; KayCee was usually larger than the dancers around her. She was turned down for spots on teams and graded down in competitions. She was a star, but being a "bigger" star always seemed to stop her from becoming a "big" star.
Then High School Musical happened.
In the spring of 2005, KayCee was performing with a professional company she had formed called Sojurn Dance Company. She bumped into Bonnie Story, a Utah-based choreographer who had recently been hired to work on this as-yet-unknown Disney movie. Story suggested KayCee audition, which she did. But within moments of walking into the Treehouse Athletic Club in suburban Salt Lake City, KayCee felt particularly out of place. There were 300 other female dancers, most of them in bra tops and short shorts. KayCee wore an army skirt and a T-shirt. A knee surgery several months earlier had been complicated in recovery by a blood clot. KayCee had been put on bed rest and, unable to dance her typical five hours a day, put on 40 pounds. Her 5'2" frame was now 210 pounds. She was wearing a size 18. Here she was again: an oversized girl in an undersized world. She figured she had no shot, but danced anyway—"just for practice," she says.
But what KayCee didn't know was that HSM's overriding theme was breaking stereotypes, which is exactly what she did when she started to perform the audition number, a blend of jazz and hip hop for which HSM has become known. "She was one of the funkier, freshest energies in the room," says assistant choreographer Charles "Chucky" Klapow. "She totally knocked it out of the park."
In front of a crowd of dancers, director Kenny Ortega looked at KayCee and told her, "I don't know what I'm going to have you do in this film, but I can tell you right now if we have to write something for you, you're what I'm looking for."
KayCee landed the role of Martha Cox, a full-figured brainiac with a secret passion for dancing, who breaks out her moves during a song called "Stick to the Status Quo."
On set, KayCee's potential as an actress stuck out as much as her character would on screen. "She was so great and had such a classic, beautiful, kind of Courtney Cox beauty—a movie star face," says Bart Johnson, who plays Coach Jack Bolton, the father of Zac Efron's character. "I said, 'You have such a great look. I think you're a movie star!'"
So did fans. After HSM debuted in January 2006, fans started approaching her and reciting Martha's memorable line: "Hip hop is my passion. I love to pop and lock and jam and break…" They also loaded her MySpace page with messages like this one from a 14-year-old Oklahoma girl: "Omg! KayCee! I totally love you! You are like an idol to me! I am plus sized and young women like you are a total inspiration!"

"Those are the moments where I realize it's worth it," KayCee says. "It's so worth it to be different."
The reaction wasn't lost on the filmmakers. In HSM2, KayCee held one of the 10 most visible student roles. She had more speaking parts and became one of the most prominent dancers in a choreography-intensive movie, some of which happened by chance.
One day during filming, when KayCee was tap dancing in a corner off set, HSM star Corbin Bleu said, "Hey, I like that, KayCee. Teach it to me." KayCee and Corbin started battling. Ortega saw them and weaved a Corbin-KayCee tap bit into a kitchen stomp scene.
With HSM2, KayCee's visibility soared. She made appearances around North America to promote the movie, appeared on ABC's "Good Morning America," started modeling for the plus-sized clothier Torrid and was profiled in People magazine. While HSM fans were seeing more of KayCee, there was actually less of her to see. She dropped from a size 18 in the first movie to a size 16 for the sequel, and kept dieting and exercising afterward to reach her target size 12, which she reached in time for her head cheerleader role in HSM3.
"As an actress, as a dancer, even as a singer, I feel like my stamina is much better at a 12," she says. "I'm much happier when I can go to my dance classes and really blow people away and be myself and not be tugging at my shirt because something's showing. I'm fine with being a thicker girl; I'm proud of that. I just don't want to be unhealthy."
KayCee calls size 12 a "compromise"—one that will allow her to keep pursuing so-called "bigger girl" roles in Hollywood—the oddball best friend, the quirky secretary. "I'll still be different for Hollywood," she says. "I'll still be considered big for them, but I'll be healthy and happy with me, and just feel more confident again."
Again? KayCee was an unexpected star in a smash movie franchise. What more does it take?
"I'm a lot more confident than I was in high school," KayCee allows. "It took a lot of time for me to realize that. I am confident, but at a 12, I'm unstoppable!"
Win It
Sep. 05, 2017 12:10PM EST
Photos by Erin Baiano
It's time to get your pirouette on! From September 5th to September 30th, we're hosting a contest to find out who's the best turner of them all.

Put together your most impressive turning combo. Post a video online. Share your turns with us and thousands of other dancers around the world. And if our editors think you're the top turner, you'll win a fabulous prize.
Keep reading...
Show less
All of 18-year-old Kaylin Maggard's dreams—from scoring the title of National Senior Outstanding Dancer at New York City Dance Alliance Nationals to winning the 2017 Dance Spirit Cover Model Search—are coming true. And to anyone who knows the gorgeous contemporary dancer, that's no surprise.
From the moment the Dance Spirit staff met Kaylin, it was obvious her humility and talent would take her far. Not only did she go full-out during the photo shoot and class at Broadway Dance Center, but she was always cheering on, laughing with, and supporting her fellow CMS contestants Haley Hartsfield and Michelle Quiner. During the voting period, the social media world was abuzz with praise for her work ethic, positive attitude, and generosity.
Since her CMS trip to NYC, Kaylin's moved from her hometown of Columbia, MO, to the Big Apple for her freshman year at Juilliard, and is busy getting acquainted with the city. As for the future? She's taking it one opportunity at a time, but something tells us we'll be seeing this contemporary queen reach new heights every year.
Keep reading...
Show less
Instagram star Kylie Shea has built a following of nearly 170,000 with her playful workout videos, which combine traditional fitness activities, like jumping rope or running on the treadmill, with pointe shoes and sassy choreography. Shea's effortless cool-girl-next-door vibe and solid ballet technique make her vids totally irresistible.
Now Shea's using her platform to address the body image issues that tend to plague dancers. In a poignant video, she sheds her clothes and tugs at her skin. The caption explains her relationship with her body and the pressure she feels to maintain a certain aesthetic as a dancer.
Keep reading...
Show less
Physical discomfort is inevitable when you're spending tons of hours in the studio every day, but some pain shouldn't be suffered through. "Dancing through pain can make an injury worse and lead to more time away from dance," says Dr. Joel Brenner, medical director of dance medicine at Children's Hospital of The King's Daughters in Norfolk, VA. "Failing to rest and recover when you're in serious pain could even lead to the point where you're unable to dance in the future."
That may sound scary, but there's good news: If you take precautions and listen to your body, many injuries can be stopped in their tracks. The first step? Knowing what's normal—and what's not.
Keep reading...
Show less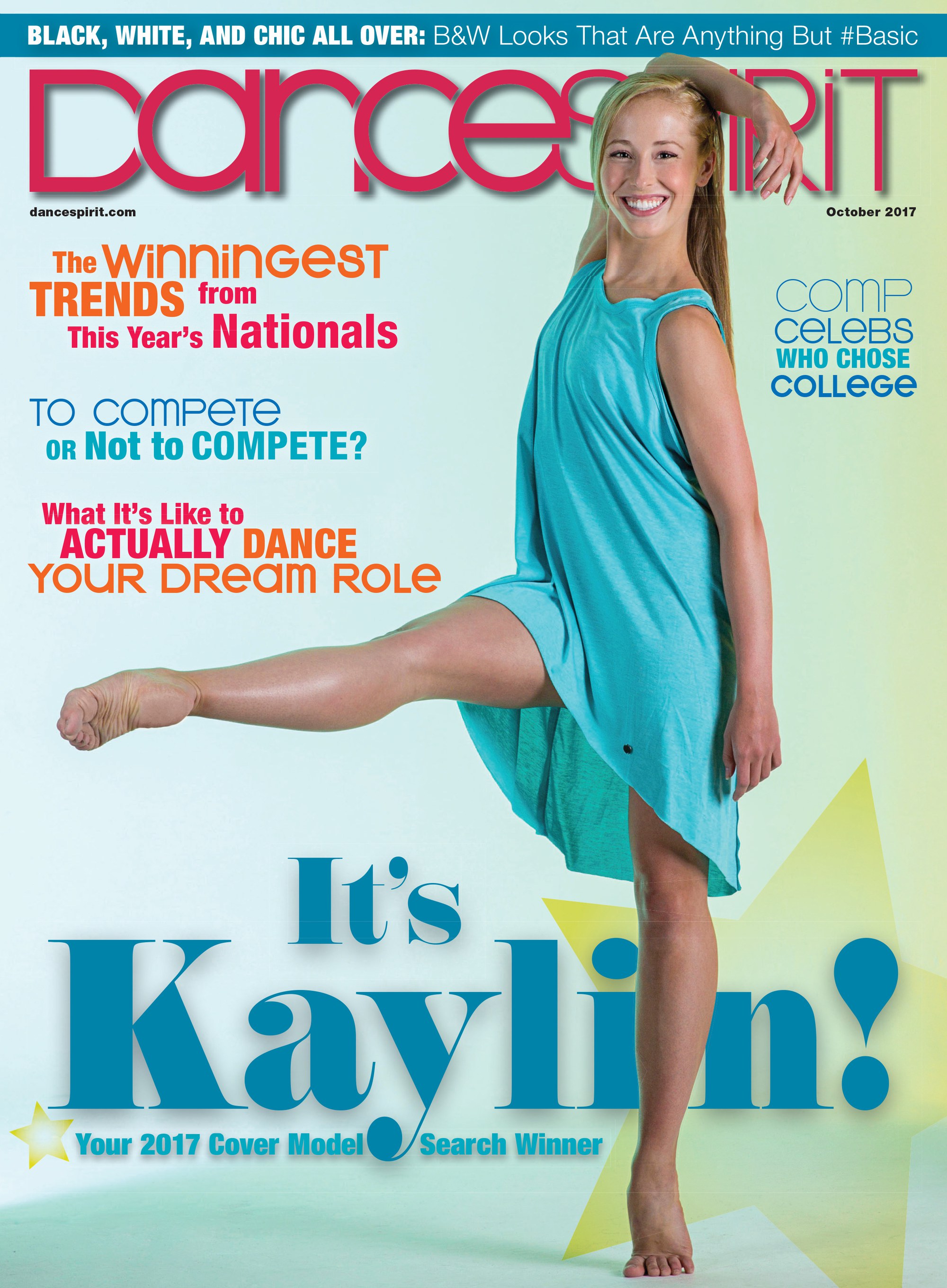 Get Dance Spirit in your inbox