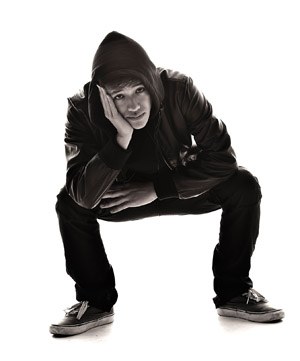 Photos by Michael Chevas for the book Your Shadow/Courtesy Jacob Jonas
When Kyle Hanagami dances, it's as if the music were specifically designed for him. Every sound is accentuated with a sharp elbow or a slow tilt of the head, with no nuance left untouched. The feeling of the song sets his choreographic style—hard-hitting and funky to Ludacris' "How Low," Fred Astaire–smooth to Michael Bublé's "Moondance"—but his hop-hop moves are always unique and precise.
At only 25, Kyle has already danced for superstar artists, including Justin Bieber and The Black Eyed Peas, and choreographed for FOX's "The X Factor." But while he's a force to be reckoned with now, a younger Kyle would never have called himself a dancer. "At middle school and high school dances, I was really self-conscious," says the L.A. native. "I never thought I had rhythm."
As an economics major at University of California, Berkeley, Kyle befriended dancers and auditioned for their hip-hop team for fun. He made the cut, and started choreographing for the group almost immediately. "As I learned to dance, it felt natural to choreograph as well," he says. "It helped me listen to the music and use my body in different ways." Before graduating, Kyle was accepted into the hip-hop company Funkanometry San Francisco, and started teaching their company classes. Post-college, he decided to return to L.A. to test his luck on the professional dance scene. Kyle found that his reputation—as both choreographer and teacher—had preceded him, and the contracts came rolling in. "That's when I thought, 'This is something that I want to do for the rest of my life,' " he says.
Now, only seven years after his first dance class, Kyle's credits span more than 50 countries, and he's started a company, The Lost Kids, with fellow L.A. choreographer Ellen Kim. His classes at Debbie Reynolds Studio and EDGE Performing Arts Center are packed, and you can catch him touring the country with iHollywood Dance convention. But before you step into Kyle's dance class, be warned: His choreography is only getting more complicated, innovative and precise. "My goal is to make sure I'm not creating movement just for the sake of movement," he says. "Everything needs to have an intention behind it."
His best advice for future dancemakers? "Don't follow choreography trends. If you do, you'll just fade out with them. The most noted choreographers in history stand out because they were true to themselves, and they weren't trying to impress anyone."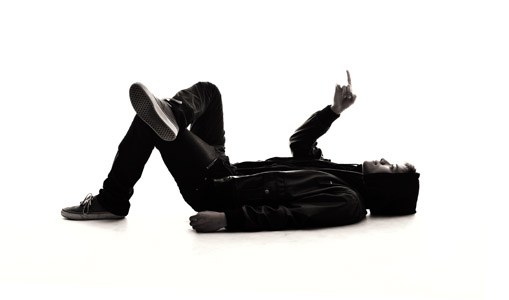 FAST FACTS
Birthday: July 21, 1986
Describe your dance style in one word: Quirky
Non-dance talent: "I'm a really good snowboarder."
Favorite Food: Pad Thai
Favorite dance movie: The Mask. "The dance scenes are amazing. I love the Broadway feel of it."
Dream performer to choreograph for: Adele. "There's no one else with more soul, and she's not afraid to deviate from the norm."
CBS
"Late Late Show" host James Corden was one of the many, many people shocked by President Trump's sudden decision to ban transgender people from the military yesterday. And he decided to voice his outrage in the way most likely to rile a President who's uncomfortable with anything "un-manly": through a big, beautiful, extra-sparkly song-and-dance routine.
Keep reading...
Show less
Jul. 25, 2017 05:04PM EST
(Break the Floor Productions)
In addition to training, competing and winning titles in just about every style you can think of, 13-year-old Kaylee Quinn is a regular on the sci-fi drama "Stitchers," playing the younger version of the show's main character. Her path in dance hasn't been without challenges, though. Last summer, Kaylee won the Hope Award at her regional Youth America Grand Prix, but wasn't sure she'd be able to compete at the NYC finals due to a broken foot. Patience paid off: With her doctor's blessing, Kaylee danced her variations in flat shoes and won the gold medal.
Keep reading...
Show less
Jul. 26, 2017 12:06PM EST
Trae Patton/NBC
Week 2 of Misty Copeland as guest judge, week 2 of merciless cuts...How can the final episodes of "World of Dance" possibly live up to the sheer dramaaaaaaaaa of last night's episode? Well, based on the nail-biting results dished out by Copeland and Co. last night, the competition is only going to get fiercer from here. Without further ado, last night's results, as told by Kween Misty.
Keep reading...
Show less


Get Dance Spirit in your inbox