Kym Johnson's Take on DWTS Season 14 (and The Urkel)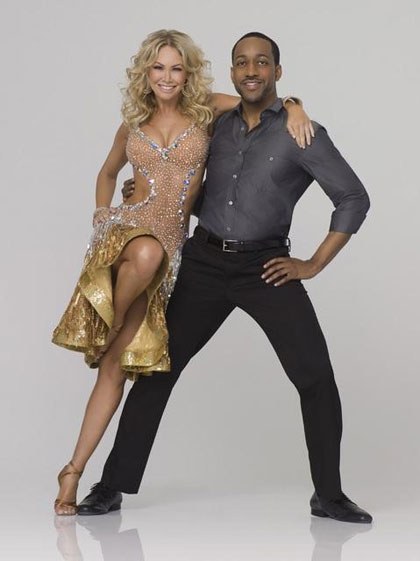 It's "Dancing with the Stars" day! Season 14 premieres tonight, and—with some studly stars and our favorite ballroom ladies and gents fighting for that Mirror Ball Trophy—it's definitely going to be a good one. To start off the season right, DS got the inside scoop from "DWTS" pro Kym Johnson about her expectations for partner Jaleel White and who she thinks is her biggest competition:
Dance Spirit: How has Jaleel's dancing been in rehearsals? Is it different than you expected?
Kym Johnson: I really didn't know what to expect from him, but it's going really well. There are things that we still have to work on, like his frame, but he's definitely got rhythm. Now we're at the point where we're just ready to dance for an audience.
DS: Were you a fan of Jaleel's character, Steve Urkel, on "Family Matters"?
KJ: "Family Matters" was very popular in Australia, but I actually didn't watch it.  I felt a bit bad about that when I met him. Obviously, I knew the character of Steve Urkel, since he made that very famous. But he'll play more of a smooth character when he's on the dance floor.
DS: We won't see any of Urkel's signature moves?
KJ: I don't think so. Jaleel says he doesn't think the judges are ready for The Urkel.
DS: So what's your strategy for this season?
KJ: I think the best way to approach this competition is to enjoy it as much as possible, and just take it week by week. The first show is always really fun. That's when we'll see what the other couples are bringing to the dance floor, and we'll figure out where we stand in the competition and what we can work on. Hopefully we'll connect with people.
DS: Who do you think will be your biggest competition?
KJ: I have to say it's going to be a really strong dance season. I think William [Levy] and Cheryl [Burke], plus Donald Driver and Peta [Murgatroyd], are really good. Plus, I saw Katherine Jenkins rehearse the other day, and she's beautiful, so she's going to be a tough one. It seems like everyone is big competition right now. There are going to be some amazing performances.
We can't wait! And if you're like Kym, and "Family Matters" wasn't a part of your regular TGIF lineup, here's a little insight to why this team will most likely kill it on the dance floor. I give you The Urkel: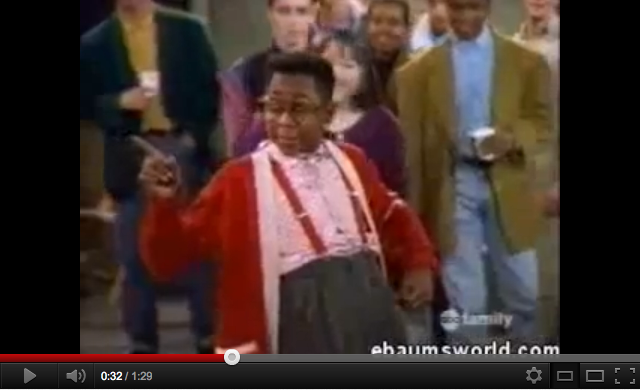 Jun. 15, 2017 02:00PM EST
From left: Haley Hartsfield, Kaylin Maggard, and Michelle Quiner (photos by Erin Baiano)
Congratulations to Dance Spirit's 2017 Cover Model Search finalists: Haley Hartsfield, Kaylin Maggard and Michelle Quiner! One of them will win a spot on Dance Spirit's October 2016 cover. Learn more about the dancers on their profile pages, and then vote for your favorite below.
We also want you to get social! We'll be factoring social media likes and shares into our final tallies. Be sure to show your favorite finalist some love on Facebook, Instagram, and Twitter, sharing their profile pages and using the hashtag #DanceSpiritCMS.
Keep reading...
Show less
Performing on a Broadway stage might seem glamorous, but it comes with one of the most grueling schedules a dancer can face. Maintaining your stamina and energy, warding off injury and keeping the material fresh for eight shows a week is no joke. So how do dancers do it? Dance Spirit talked to ensemble members from some of Broadway's danciest shows to get their survival tips.
Keep reading...
Show less
You should know Leiomy Maldonado's name, because she's shaped the way you dance. Called the "Wonder Woman of vogue," the trailblazing artist was the first transgender woman to appear on "America's Best Dance Crew," as part of the Vogue Evolution crew. And her signature "Leiomy Lolly" hair flip has inspired everyone from Beyoncé to FKA Twigs to Willow Smith to, odds are good, your own teachers and choreographers. (Smith even asked Maldonado to appear in the video for "Whip My Hair," to show the world how to do the flip properly.)
Now, Maldonado is the star of a new Nike ad celebrating the queer and transgender dancers who form the heart of the voguing community. Directed by Daisy Zhou, the spot is narrated by transgender artist Precious Angel Ramirez, and showcases Maldonado's extraordinary skills, as well as those of several other dancers from the vogue scene.

Keep reading...
Show less
Jun. 25, 2017 11:00AM EST
via YouTube
...This clip, "'Hamilton' Choreographer Breaks Down His Moves," popped up on my YouTube recommended list. I mean, I could watch Hamilton's dance wizard Andy Blankenbuehler talk about anything. Have you read our interview with him back when he was making the moves for Bandstand? The guy is freaking fascinating.
Keep reading...
Show less


Get Dance Spirit in your inbox