Apr. 14, 2010 11:29AM EST
There's no doubt about it—the L.A. Lakers are on of the greatest basketball teams in the country. But it's when the whistle blows and the players huddle up, that the real party starts. Enter: Los Angeles Laker Girls.

They're talented, beautiful, smart and athletic. And they're giving you the chance to find out what it takes to join the ranks of their elite squad in a one day Lakers Girls workshop. Hosted by the Laker Girls' director, Lisa Estrada, you'll participate in a mock audition, get tips for auditioning for pro teams and have a Q&A session. The best part? The workshop takes place on June 27th, three weeks before the 2010-2011 Laker Girl audition! 

For more information about location of the workshop and how to register click here.
To visit the Laker Girls' website click here.
Leah Morrison in Trisha Brown's If You Couldn't See Me, in which the soloist never faces the audience (photo by Julia Cervantes, courtesy Trisha Brown Dance Company)
Postmodern pioneer Trisha Brown redefined how dance is seen and felt. A founding member of Judson Dance Theater, Brown frequently collaborated with other experimental artists like Yvonne Rainer, Merce Cunningham, Twyla Tharp, and Steve Paxton.
She embraced pedestrian movement, pairing everyday gesture with rhythm and fluidity. "It's liquid," says Wendy Perron, who danced with Brown in the '60s and '70s. "Like a river with many tributaries, water coming out of a faucet, or being on a raft and seeing the water move away in different directions." Brown also pushed beyond stages with choreography in fields, museums—even on the sides of buildings.
Keep reading...
Show less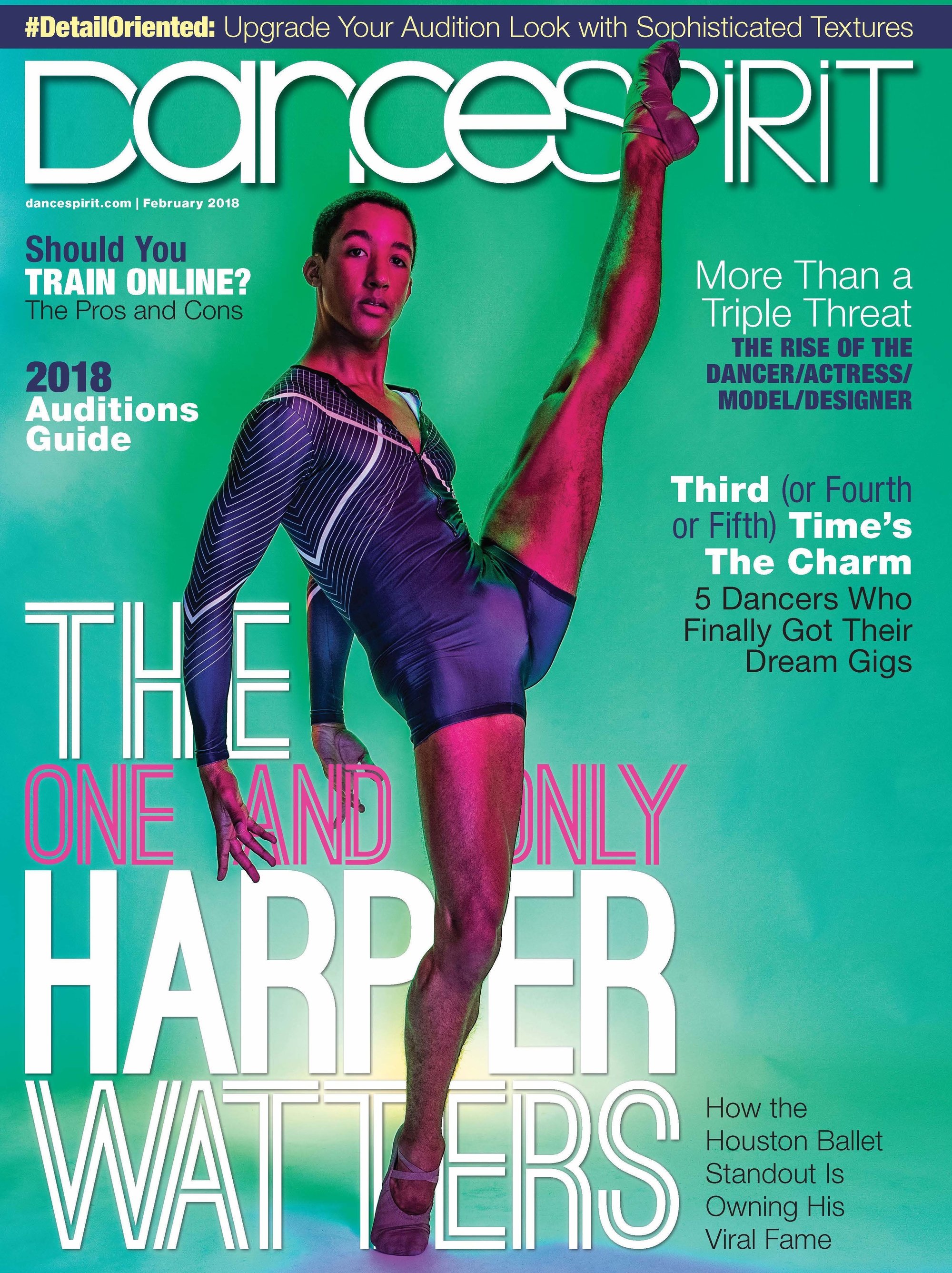 Get Dance Spirit in your inbox