Lauren Lovette Writes a Letter to Her Teenage Self
Lauren Lovette (photo by Paul Kolnik, courtesy New York City Ballet)
New York City principal Lauren Lovette has become an icon thanks to her emotional maturity and exceptional musicality. The 26-year-old quickly rose through the ranks after joining the company as an apprentice in 2009, reaching principal status in 2015. A Thousand Oaks, CA, native, Lovette started studying ballet seriously at age 11, at the Cary Ballet Conservatory in Cary, NC. After attending two summer courses at the School of American Ballet, she enrolled as a full-time student in 2006. Last year, she made her choreographic debut with For Clara, her first piece for NYCB. Catch her latest work this month during the company's fall season. —Courtney Bowers
---
Dear little Lovette,
There are so many things I wish I could prepare you for—so many challenges and joys ahead! Little do you know how brave you're going to become. You're afraid of the camera now, you freeze in the spotlight, and you fear large groups of people. But I'm here to give you some wisdom and advice to get you through the next few years of your life.
You'll have to work harder than everyone else. You'll meet girls who are better than you and you'll be tempted to give up. Learn from those dancers. Stand next to them at the barre and absorb their work ethic.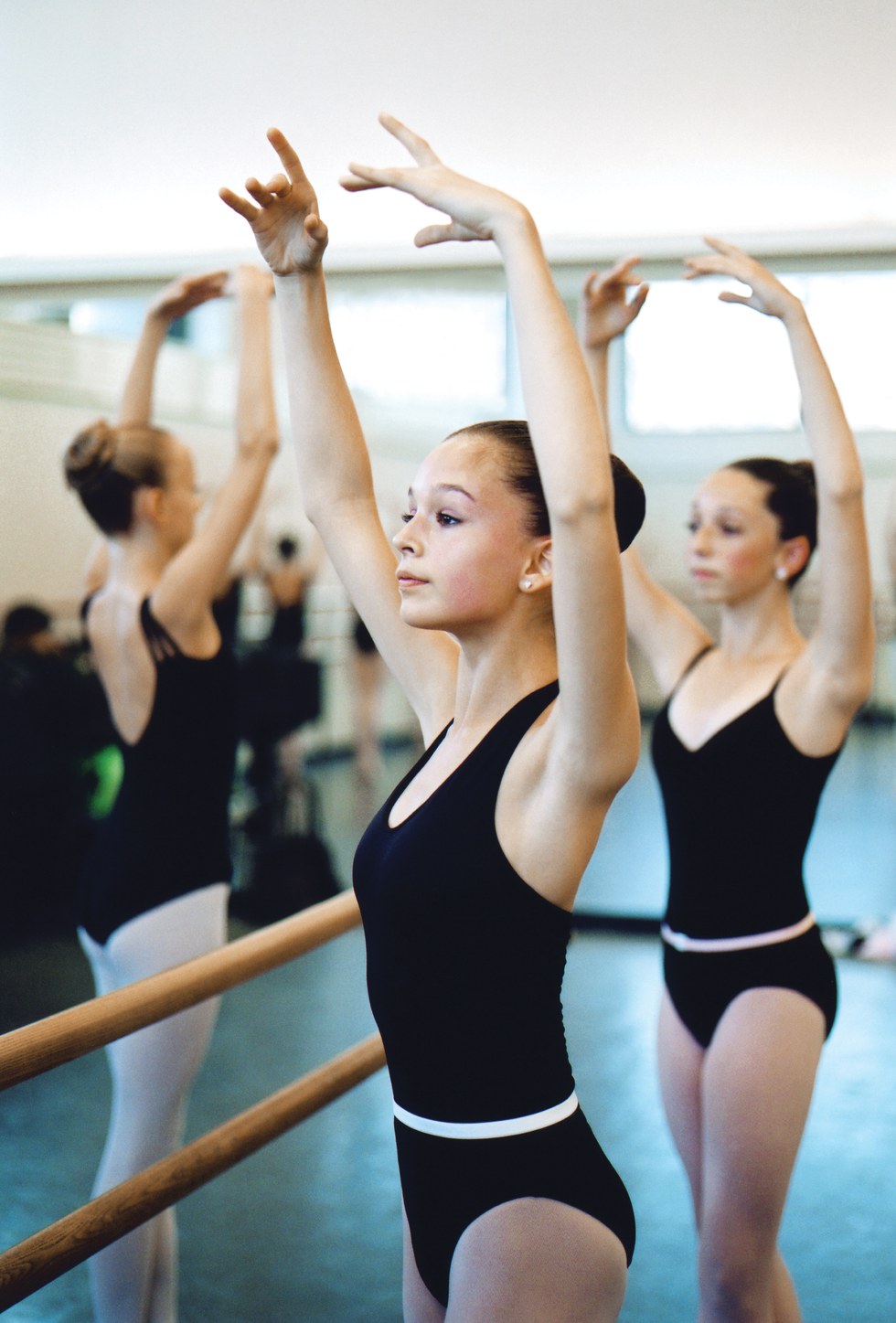 (Photo by Ellen Crane, courtesy School of American Ballet)
Live life with an open hand, for what has been given to you can quickly be taken away. Roles aren't "yours," they're everyone's. Your health is a gift. The quicker you learn this, the better.
Learn how to give, even if it's helping your biggest competitor. Don't store up the things that keep you
sharp; share them with those around you. Who you are as a human being on this planet is far more important than how many pirouettes you can do.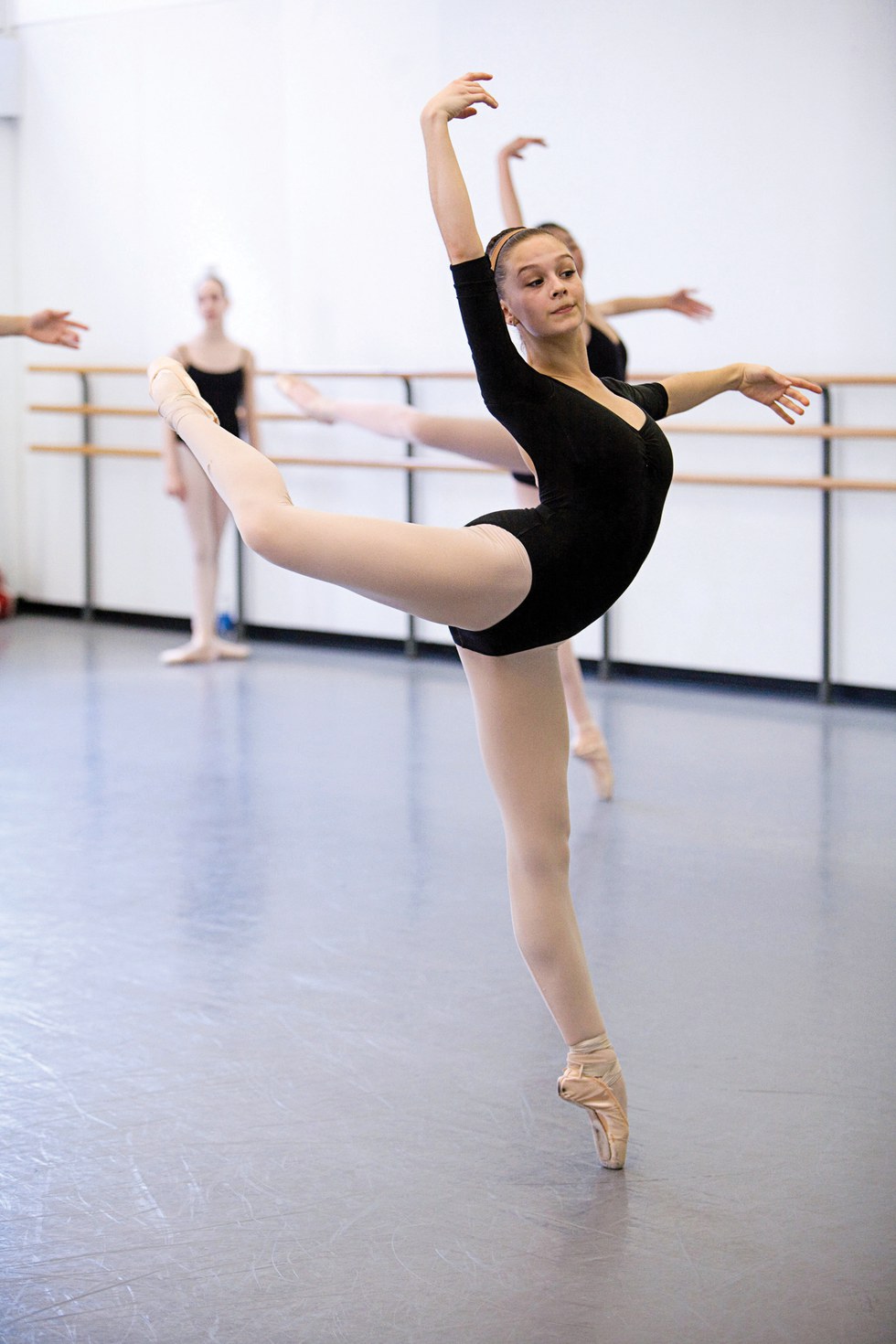 Lovette at SAB in 2008, age 16 (Rosalie O'Connor, courtesy SAB)
Don't live your life to check things off the list. Live each moment fully and feel things all the
way, even the painful moments. Enjoy the daily work, for in the work there is reward and deep satisfaction. Knowing you've done your best is the greatest peace a person can have.
Stop trying to force your life in one direction or another. Let it happen and live it as hard and as intensely as you can. Perform every time you dance and you'll never have regrets when you fall asleep.
Fall down. Get back up and try again.
Love,
LL
Much of Janelle Ginestra's career has been about helping others shine. She's dedicated herself to supporting and cheerleading her partner, WilldaBeast Adams; the emerging talents in their dance company, ImmaBEAST; and the countless dancers she inspires at master classes and conventions. Her YouTube channel has become a launching pad for young talents like "Fraternal Twins" Larsen Thompson and Taylor Hatala, thanks to viral videos featuring Ginestra's creative vision.
But Ginestra's a skyrocketing success in her own right—an in-demand choreographer, a social media influencer, and a dance entrepreneur, building a legacy one eight-count at a time. It's time for her turn in the spotlight. And she's more than ready. "I want to be a legend in whatever I do," she says. We'd argue that she already is.
Keep reading...
Show less
Win It
Oct. 13, 2017 04:31PM EST
Week five of "Dancing with the Stars" proved to be one of the best weeks of the season so far. (And we're not just saying that because Mickey made a cameo debut on the piano during one of the routines—although that certainly didn't hurt!) Everyone brought their A-game, and with such a fun theme the contestants were able to really let their guards down. There was true sincerity in their dancing that we hadn't seen before. But not all Disney stories end with a "happily ever after," and one couple still had to hang up their dancing shoes.
If there's one week you should watch all the routines of it's undoubtedly this one... But, ICYMI, scroll below for our highlights of the night.
Keep reading...
Show less
Via Facebook
Almost a month out, Puerto Rico continues to suffer the devastating aftereffects of Hurricane Maria. Many of the island's residents still lack power, clean water, and safe housing. Ballet classes? For Puerto Rican dance students, they must feel like an impossible luxury.
But a dance studio in Florida is working to allow a group of young Puerto Ricans to continue their training. And it needs your help.
Keep reading...
Show less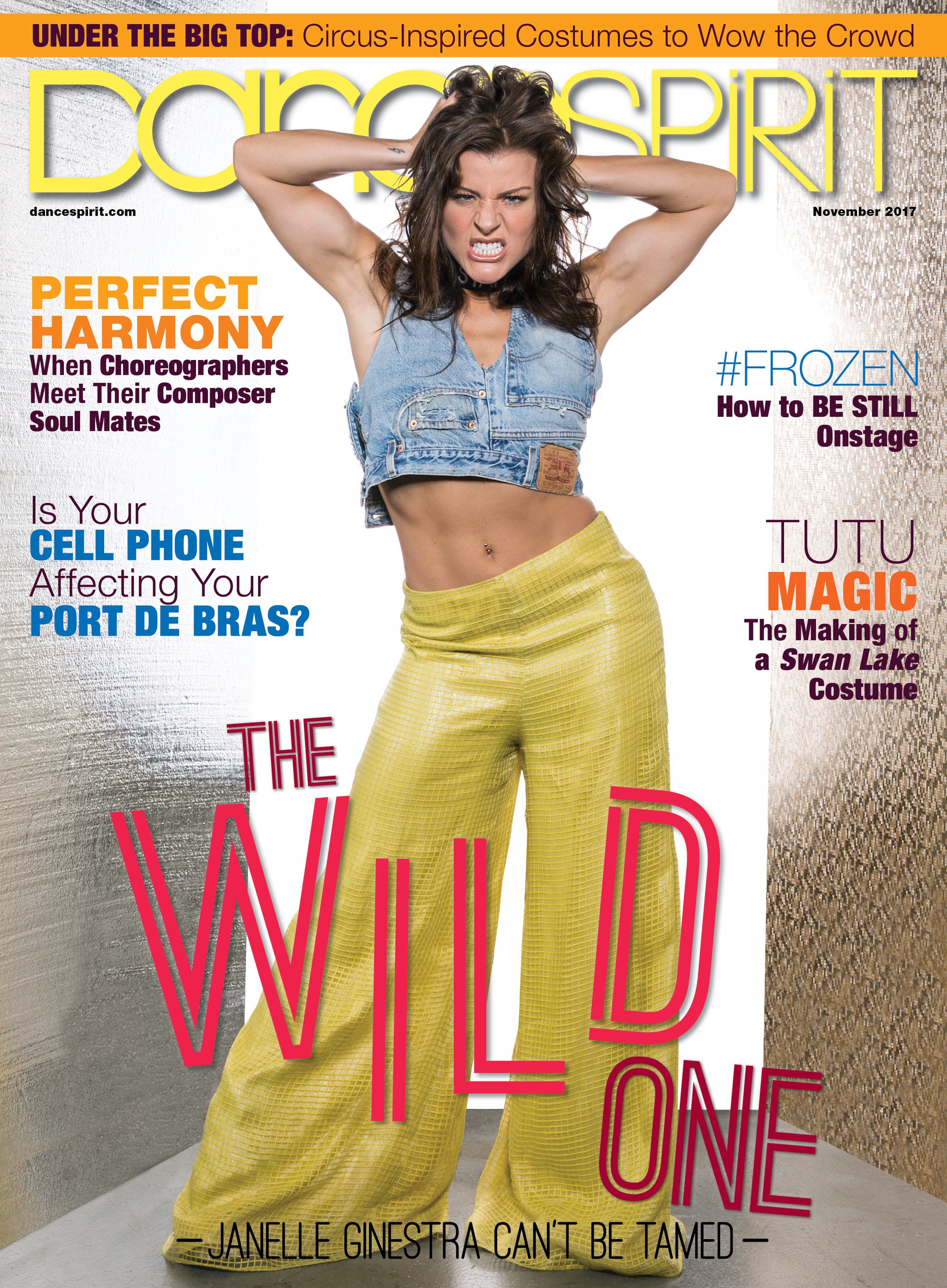 Get Dance Spirit in your inbox