May. 01, 2014 03:00PM EST
Letter To My Teenage Self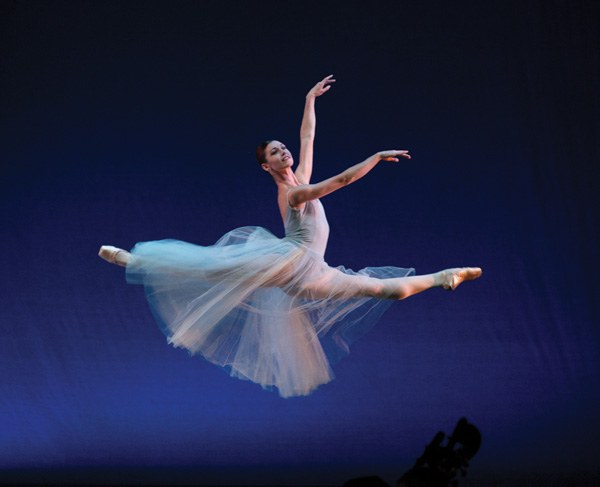 Kathleen Breen Combes George Balanchine's "Serenade."
(Photo by Rosalie O'Connor)
Kathleen Breen Combes may be only 5' 4", but she looks like the tallest person onstage—an optical illusion created by her oversized jump and radiant charisma. Raised in Fort Lauderdale, FL, Combes had difficulty walking as a child because her leg muscles were underdeveloped. Hoping to strengthen Combes' legs, her mother enrolled her in ballet class, and Combes took to it immediately. She trained at the HARID Conservatory and Central Pennsylvania Youth Ballet before earning a contract with The Washington Ballet in 2000. Three years later she joined Boston Ballet, where she became a principal dancer in 2009. Catch Combes in BB's "Pricked" program and George Balanchine's Jewels this spring. —Margaret Fuhrer
My dearest Kathleen,
First, thank you. Thank you for your hard work, your sacrifices and the strong foundation
you've laid for your future. Here are a few things to remember on your journey:
Right now you're wondering if you have what it takes to be a professional dancer. Deep down you know you do. It'll be hard work——I'm not even going to tell you how hard——but it'll be worth it. During those rare onstage moments when all the work combines with your passion for dance, creating an indescribable feeling, the hours of training and rehearsal will seem like nothing.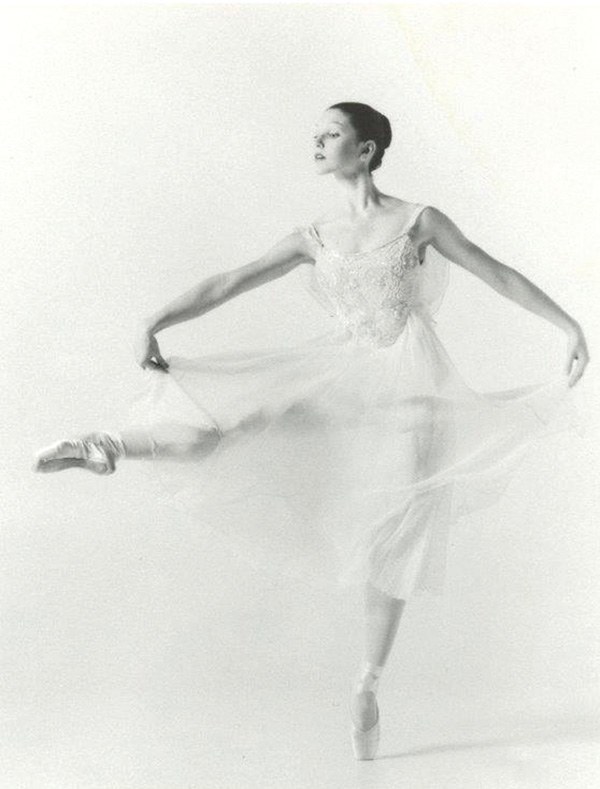 photo, Bill Keefrey
Watch people to learn, not to compare or critique. It's great to admire pointed feet, high legs and multiple pirouettes, but spend more time watching the approach, the intention, the tilt of the head and the focus of the eyes. At some point everyone in the room will be just as talented as you, and the little things will be what set you apart.
Become reliable. Use your brain just as much as your body. Don't be afraid to ask for what you want——be strong and know your worth. It's OK to acknowledge your abilities and fight for them.
Quit hiding your weaknesses. Everyone has them. Strive for perfection in rehearsal, but when you step onstage, know that it's your imperfections that make you interesting. And don't be afraid to fail. You'll learn a lot from your failures. Give it your all——the worst you can be is bad.
Enjoy every day, even when you're tired, unmotivated or sore. Your career will fly by, so relish the process.
Work on yourself as a person. Remain authentic, listen, learn and watch. And enjoy the ride, because it's a really great one.
Love,
Kathleen
P.S. Listen to your mom when she tells you to keep taking college classes
Win It
Sep. 05, 2017 12:10PM EST
Photos by Erin Baiano
It's time to get your pirouette on! From September 5th to September 30th, we're hosting a contest to find out who's the best turner of them all.

Put together your most impressive turning combo. Post a video online. Share your turns with us and thousands of other dancers around the world. And if our editors think you're the top turner, you'll win a fabulous prize.
Keep reading...
Show less
All of 18-year-old Kaylin Maggard's dreams—from scoring the title of National Senior Outstanding Dancer at New York City Dance Alliance Nationals to winning the 2017 Dance Spirit Cover Model Search—are coming true. And to anyone who knows the gorgeous contemporary dancer, that's no surprise.
From the moment the Dance Spirit staff met Kaylin, it was obvious her humility and talent would take her far. Not only did she go full-out during the photo shoot and class at Broadway Dance Center, but she was always cheering on, laughing with, and supporting her fellow CMS contestants Haley Hartsfield and Michelle Quiner. During the voting period, the social media world was abuzz with praise for her work ethic, positive attitude, and generosity.
Since her CMS trip to NYC, Kaylin's moved from her hometown of Columbia, MO, to the Big Apple for her freshman year at Juilliard, and is busy getting acquainted with the city. As for the future? She's taking it one opportunity at a time, but something tells us we'll be seeing this contemporary queen reach new heights every year.
Keep reading...
Show less
Instagram star Kylie Shea has built a following of nearly 170,000 with her playful workout videos, which combine traditional fitness activities, like jumping rope or running on the treadmill, with pointe shoes and sassy choreography. Shea's effortless cool-girl-next-door vibe and solid ballet technique make her vids totally irresistible.
Now Shea's using her platform to address the body image issues that tend to plague dancers. In a poignant video, she sheds her clothes and tugs at her skin. The caption explains her relationship with her body and the pressure she feels to maintain a certain aesthetic as a dancer.
Keep reading...
Show less
Physical discomfort is inevitable when you're spending tons of hours in the studio every day, but some pain shouldn't be suffered through. "Dancing through pain can make an injury worse and lead to more time away from dance," says Dr. Joel Brenner, medical director of dance medicine at Children's Hospital of The King's Daughters in Norfolk, VA. "Failing to rest and recover when you're in serious pain could even lead to the point where you're unable to dance in the future."
That may sound scary, but there's good news: If you take precautions and listen to your body, many injuries can be stopped in their tracks. The first step? Knowing what's normal—and what's not.
Keep reading...
Show less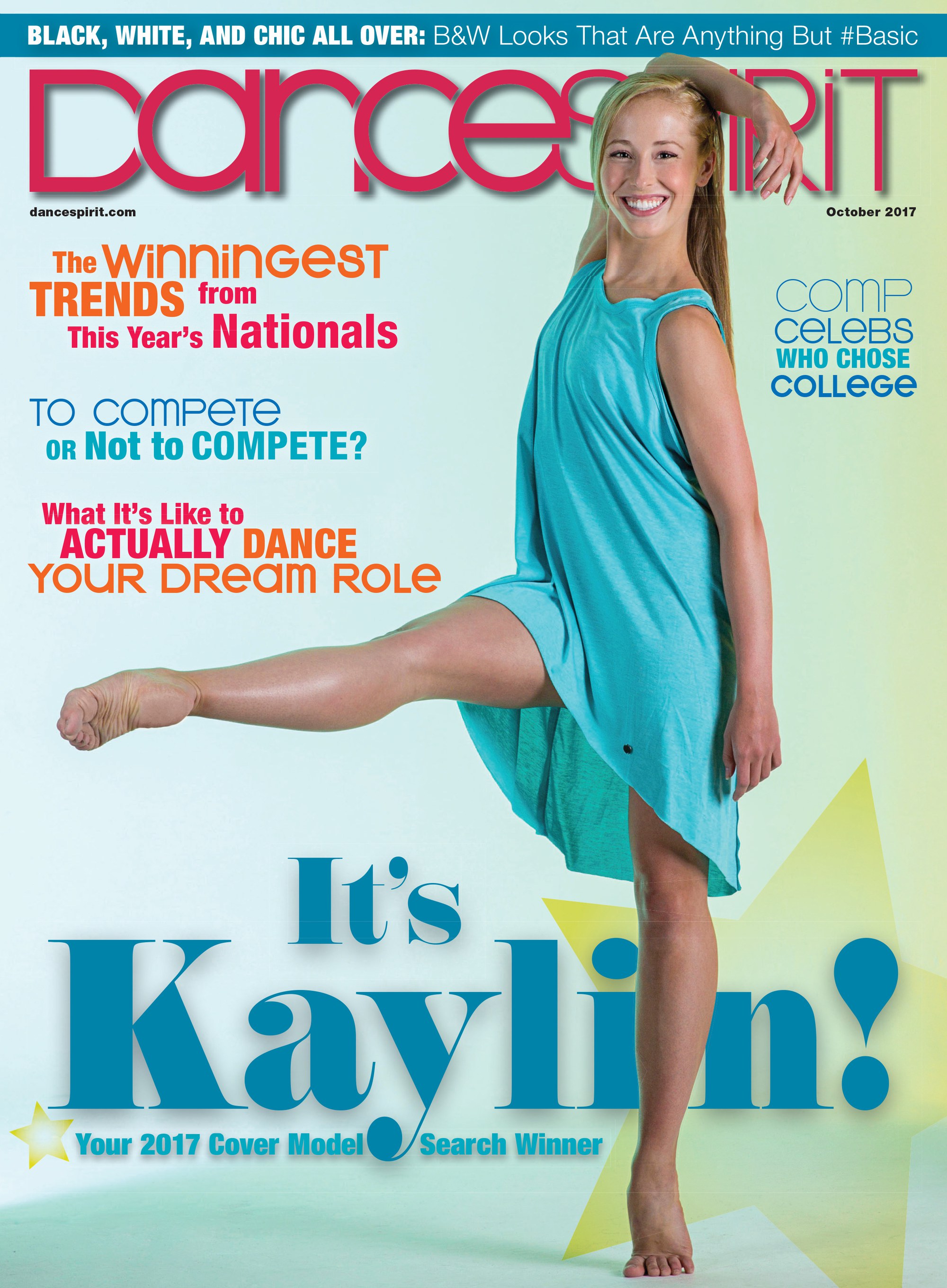 Get Dance Spirit in your inbox