Stella Abrera Writes a Letter to Her Teenage Self
Abrera in The Leaves Are Fading (Rosalie O'Connor, courtesy American Ballet Theatre)
American Ballet Theatre principal Stella Abrera isn't just a breathtaking ballerina who rises to any occasion. The Filipino-American is also the founder of Steps Forward for the Philippines, a charitable partnership with Operation USA that raises funds for those who were affected by 2013's Typhoon Haiyan. Raised in California, Abrera studied dance at the Pasadena Dance Theatre, Le Studio and the West Coast Ballet Theatre. She became a member of the ABT corps de ballet in 1996, was appointed soloist in 2001 and made principal in 2015. Look for her later this month when ABT performs The Sleeping Beauty at The John F. Kennedy Center for the Performing Arts in Washington, D.C. —Mallory Szczepanski
---
Hi there, 17-year-old Stell,
You know that woman you're in a huge hurry to become? That's me, grown-up Stella, writing you with some tips for the wild ride that's to come.
It can feel overwhelming to try to balance everything in your life right now—academics, ballet training and competitions, the first glimmer of romance and your unsuccessful efforts to always appear cool. Decompress by taking time for your other interests, such as cooking, reading and just hanging out with your buddies.
Start cross-training now; it'll build stamina and help prevent injury. Focus especially on strengthening your core, as well as all those little stabilizing muscles. And stop lugging that enormous backpack full of textbooks on just one shoulder! Use a rolling bag, just like Dad advises (and don't get mad at him for being right about most things). Get massages and stretch consistently. Be aware of which foods make you feel healthy, energized and strong.
Nurture that silly sense of humor. You'll rely on it, as well as your friendships, when facing challenges—the most formidable of which, professionally speaking, will be injury. When injury strikes, accept it as an inevitable part of a dancer's life. Allow your body to heal, and then work, as diligently as you do in the studio, on rehab. Know that the time off was not wasted; the fortitude you summon and perspective you gain as you fight your way back to the stage will enrich you as an artist and woman.
Most importantly, try to savor your work as a ballet dancer, because time really does fly when you're having fun.
It's going to be quite an adventure, Stella. Merde!
With love,
Grown-up Stella
At age 12 (courtesy West Coast Ballet Theatre)
Leah Morrison in Trisha Brown's If You Couldn't See Me, in which the soloist never faces the audience (photo by Julia Cervantes, courtesy Trisha Brown Dance Company)
Postmodern pioneer Trisha Brown redefined how dance is seen and felt. A founding member of Judson Dance Theater, Brown frequently collaborated with other experimental artists like Yvonne Rainer, Merce Cunningham, Twyla Tharp, and Steve Paxton.
She embraced pedestrian movement, pairing everyday gesture with rhythm and fluidity. "It's liquid," says Wendy Perron, who danced with Brown in the '60s and '70s. "Like a river with many tributaries, water coming out of a faucet, or being on a raft and seeing the water move away in different directions." Brown also pushed beyond stages with choreography in fields, museums—even on the sides of buildings.
Keep reading...
Show less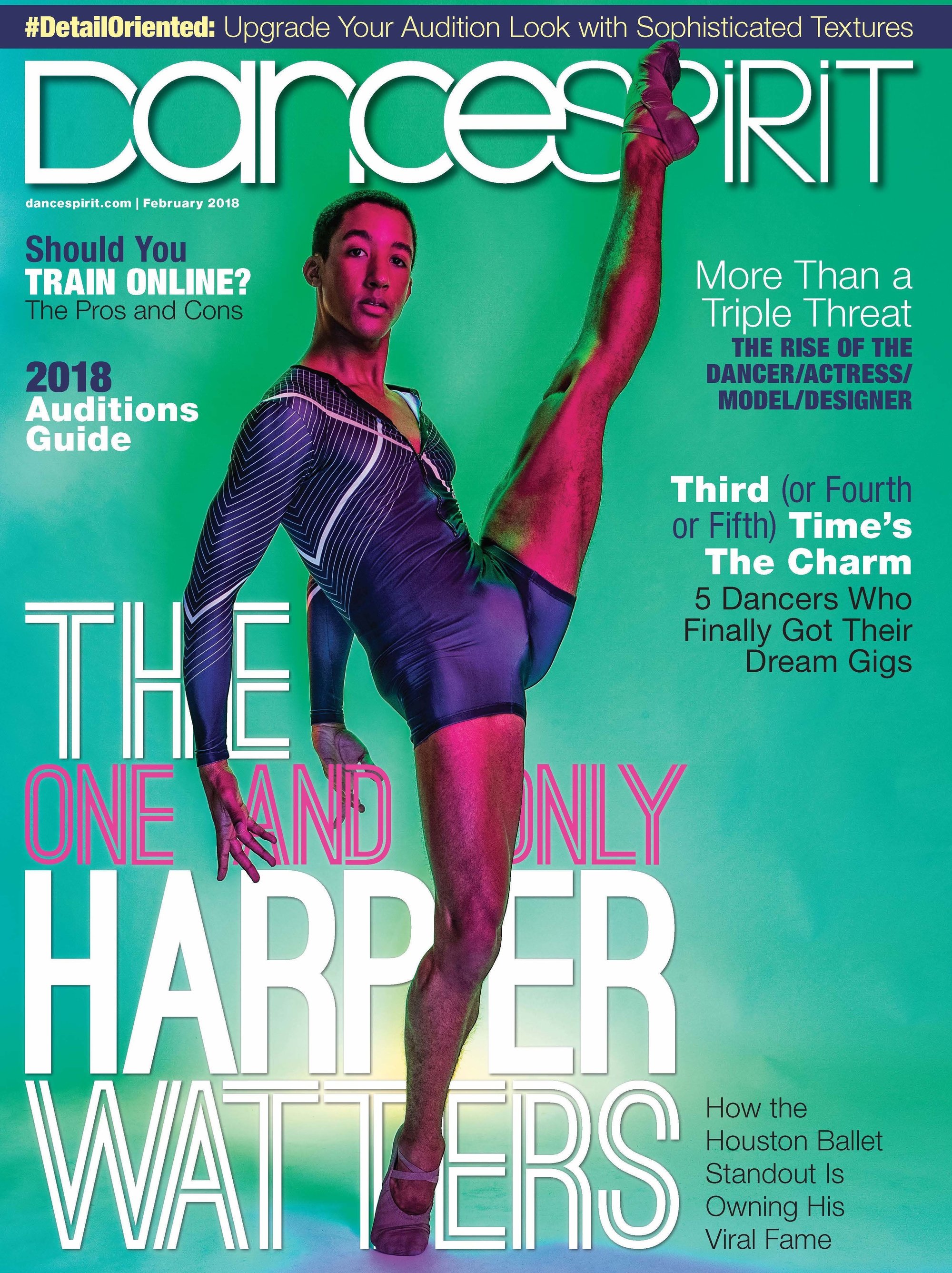 Get Dance Spirit in your inbox