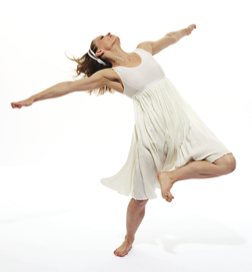 Annmaria Mazzini in Paul Taylor's "Le Sacre du Printemps (The Rehearsal)." Photo by Tom Caravaglia
Just when you think you've got Paul Taylor Dance Company member Annmaria Mazzini pegged, she goes and morphs on you. One night she's totally convincing as a fiery tango siren in Piazzolla Caldera; the next she's equally magnetic as a groovy hippie chick in Changes. No matter what role she's inhabiting, she always takes full command of the stage, throwing every inch of her petite frame into Taylor's notoriously demanding choreography. Mazzini started taking dance lessons at age 12 in her hometown of Allentown, PA, and eventually earned a BFA from Southern Methodist University, where she discovered Taylor's work. (One of her classmates at SMU was fellow PTDC star Michael Trusnovec, DS April 2009.) In 1995 Mazzini joined Taylor 2, and was promoted to the main company in 1999. Today she not only wows audiences with her chameleon-like stage presence, but also teaches modern dance, choreographs and designs her own jewelry line, AMulets.  —Margaret Fuhrer
Dear Annmaria,
Congratulations on discovering what makes you happy! You've chosen a challenging path—difficulties and setbacks are inevitable in the dance world—but the love in your heart will see you through.
Dancing is your favorite activity and you work very hard at it, but you also love to read. Keep it up. Your imagination will become your most valuable tool in your work as a performer and teacher, so continue to feed it with stories and ideas that awaken your curiosity and invigorate your spirit.
But don't get your shy nose stuck in those books! Dance is a social art, and you will be interacting with a wonderful range of people. Get to know them, learn their stories and let them know you. They are all going to help you along the way, so make a practice of saying "thank you" often and sincerely. Learn to say it in the language of every country you visit.
Yep, you'll never be perfect. But it's more fun to be interesting! Your perceived flaws are as much a part of who you are as your strengths. Keep trying to be better, but be yourself, too. Allow your inner world to express itself freely in the outer world. Don't worry about making a fool of yourself: You will, plenty of times, but it won't be so bad. It may even be delightful.
Love,
Annmaria
Dancer Yesenia Ayala first caught our eye in the off-Broadway production of Sweet Charity with Sutton Foster earlier this year. So, we were super excited when we found out she was making her Broadway debut in this spring's sweetest new show Charlie and the Chocolate Factory. (Both productions were choreographed by Joshua Bergasse.)

Keep reading...
Show less
May. 28, 2017 11:00AM EST
May. 27, 2017 02:49PM EST
May. 26, 2017 03:47PM EST
Since the NYC premiere of Alexei Ratmansky's Whipped Cream at American Ballet Theatre's spring gala Monday night, the DS editors haven't stopped talking about its creepy-cute sets and costumes, created by artist Mark Ryden. Well, the obsession is about to get even crazier, because we just heard that Ryden's artwork for the ballet is now on display in not one, but TWO locations in NYC.
Keep reading...
Show less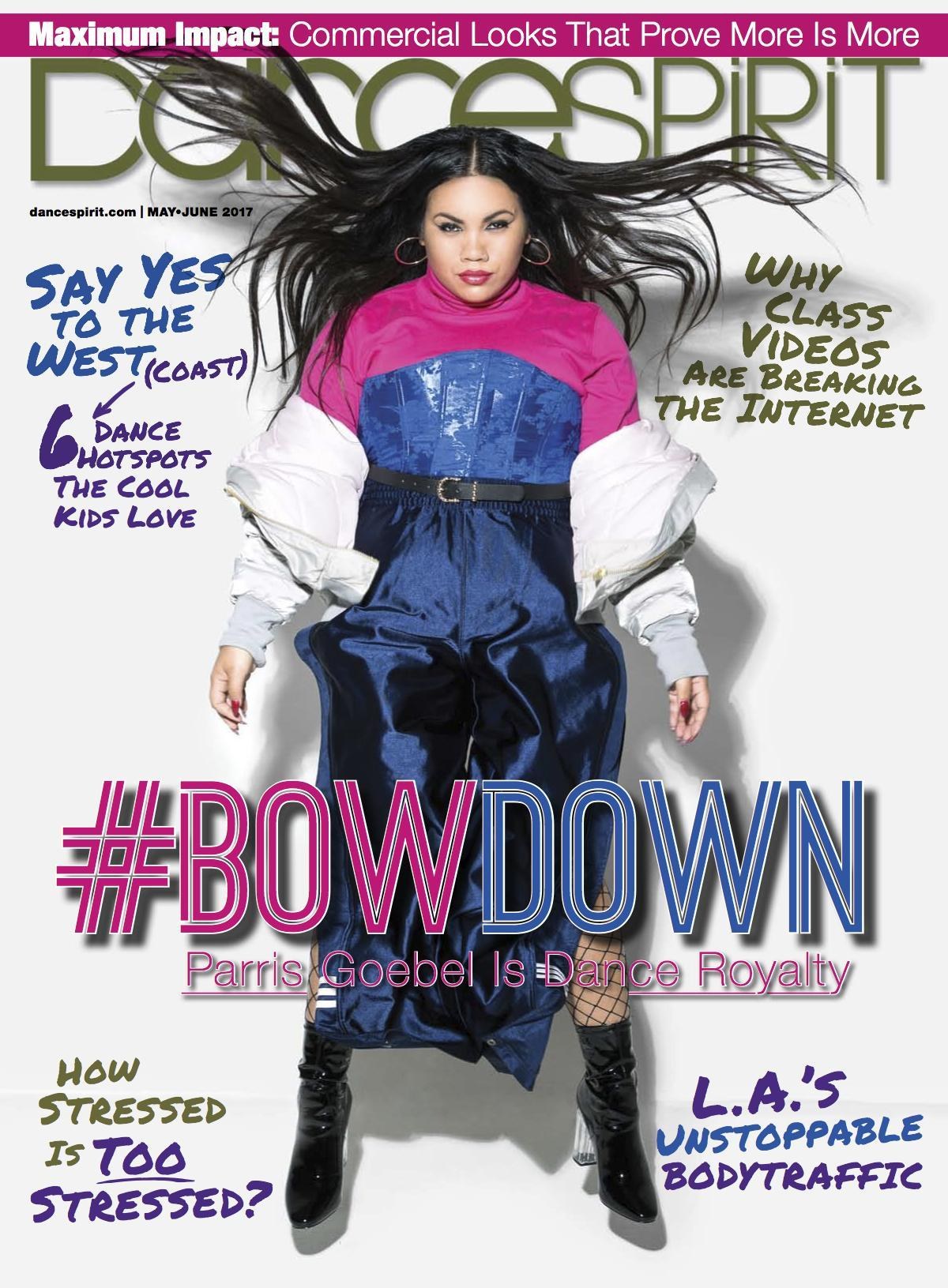 Get Dance Spirit in your inbox