Sep. 15, 2010 04:13PM EST
For more than 20 years, David Parsons has been creating exuberant and energetic modern works for his company, Parsons Dance. He boasts a repertoire of more than 70 pieces—and that doesn't include dances commissioned by other companies, such as New York City Ballet and Alvin Ailey American Dance Theater. Born in Chicago and raised in Kansas City, MO, Parsons first studied gymnastics before beginning his dance training at 12. He moved to NYC at 17 and just eight months later joined the Paul Taylor Dance Company, where he performed for nine years before founding Parsons Dance in 1987. As a choreographer, Parsons' style combines the refined control of ballet with the freedom of modern dance. In his signature work, Caught, a dancer appears suspended in the air, an optical illusion created by the clever use of a strobe light that captures the dancer mid-leap while shadowing his (or her) moments of touchdown. Parsons Dance tours extensively, so look for the company at a theater near you. —Katie Rolnick
Dear Dave,
Get ready: You're about to take a chance and move to NYC at the ripe old age of 17, to see what the dance capital of the world has to offer. You'll find the choreographer whose work speaks to you: Paul Taylor. You'll dance with his company for nine years before beginning to make and perform dances of your own.  
Right now, it's probably hard to believe all the wonderful things you'll be lucky enough to do. Your dances will be performed by companies all over
the world. And when you ultimately make the difficult decision to leave the Paul Taylor Dance Company, after it's nurtured you for many years, it will pay off. 
You'll create your own dance company, for which you'll be a little bit of everything: choreographer, administrator, wardrobe supervisor. But you'll need to remember to stay in class and keep growing as a dancer, too. That's a skill that will remain valuable throughout your career.
The world of dance is forever challenging. But you'll find that dealing with all the aspects of this amazing art form—movement, color, light, content—will make you a better, more mature artist. 
Yours truly,
David Parsons
P.S. The dance world is extremely small—so don't burn those bridges!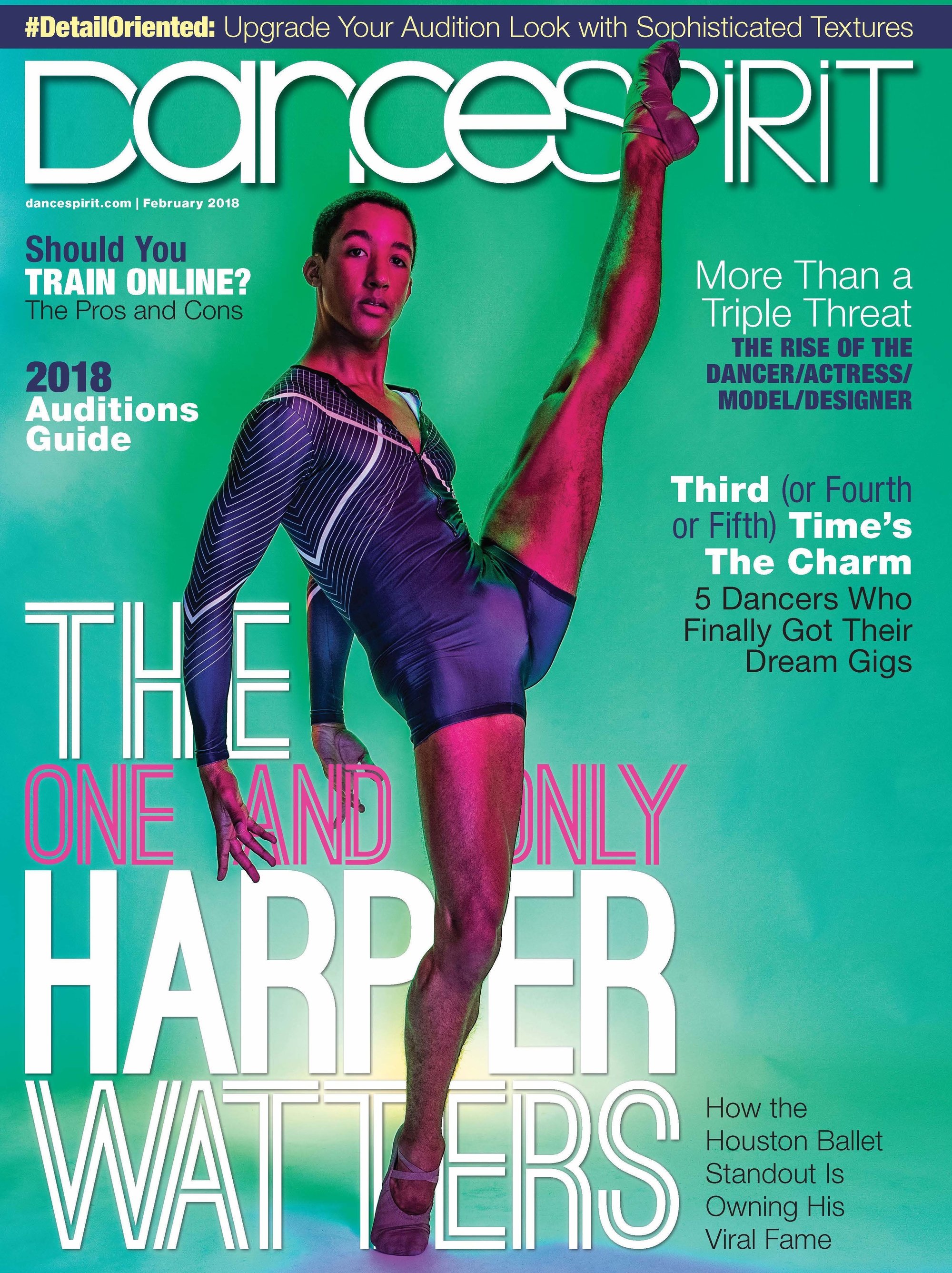 Get Dance Spirit in your inbox