Aug. 16, 2010 07:10AM EST
When Elizabeth Parkinson was 11 years old, she saw a production of Bob Fosse's musical Dancin'—and immediately knew that she wanted to dance. Though she didn't start training seriously in ballet until age 13, she was a natural. After honing her skills at a local studio in her hometown of Tampa, FL, Parkinson joined the Joffrey II ballet company when she was 17. She moved to the main troupe in 1984 and was one of its leading dancers for eight years. But Parkinson was itching to explore the musical theater world. She left the Joffrey and freelanced for a few years before moving on to Broadway, where she scored parts including a featured role in 1999's Fosse and Brenda in Twyla Tharp's 2002 jukebox musical Movin' Out (for which she won an Astaire Award). Today, Parkinson is busy teaching at the FineLine Theatre Arts school in New Milford, CT, which she co-owns with her husband (and fellow Fosse and Movin' Out cast member), Scott Wise.  —Margaret Fuhrer
Parkinson sewing an early pair of pointe shoes
Dear Elizabeth,
Stop worrying about the things that don't matter! In fact, don't worry at all—it's a waste of energy and time.
You started dancing a little late, so you always feel like you're playing catch-up with other dancers. You often look at yourself and don't like what you see: no muscle definition, too skinny, too fat, too this, too that. But you know that you want to dance, and that there isn't anything else in the world that will satisfy you in the same way. So let go of this negative stuff. Ultimately, it just holds you back.
Instead, focus on the wonderful things about yourself! There is room for everybody to succeed in this world. Have you thought about small dance companies? Broadway? Open your eyes and look outside the box.
Finally, try to have a more diverse life outside of dance. You are training to be an artist who expresses life through her body. So let that body experience life!
Sincerely,
Elizabeth
(From left) Mean Girls dancers Riza Takahashi, Ben Cook, Kamille Upshaw, Jonalyn Saxer, DeMarius R. Copes, and Stephanie Lynn Bissonnette (photos by Erin Baiano)
Get in, losers. We're going to Broadway.
OK, not losers, actually—more like the bajillion die-hard fans of Tina Fey's 2004 cult hit Mean Girls, who've been wearing pink every Wednesday since a musical adaptation of the film was first teased back in 2013.
Now their world is like a cake filled with rainbows and smiles, because Mean Girls the musical, which had a trial run in Washington, DC, last fall, is set to open at Broadway's August Wilson Theatre April 8. And in a very grool twist, it turns out the show—with direction and choreography by Casey Nicholaw and a book by Fey herself—is delightfully dancey.
Keep reading...
Show less
Screenshot form YouTube
What do you get when a hoard of dancers collaborate to the catchy tune of "Love Somebody," by the band Frenship? The most epic dance party ever, of course! Said dance party was produced by the talented Michael Riccio, who's performed in feature films, including "Confessions of a Teenage Drama Queen" and "Shrek Forever After."
Keep reading...
Show less
Quiz
Dec. 11, 2017 04:24PM EST
Alicia Vikander in Tomb Raider (Warner Brothers)
Keep reading...
Show less
University of Minnesota Dance Team (courtesy University of Minnesota)
They say there's no "I" in "team"—and nowhere is that truer than the world of college dance teams, where precision reigns, uniformity is key, and a single misstep from any given "I" can cost a group a championship trophy. So it's unsurprising that securing a spot on one of the best dance teams in the country is no easy feat.
Members of these highly athletic teams rehearse for hours every week—on top of academic classes and commitments—and perform at football and basketball games, annual concerts, and nationally televised competitions (hi, ESPN). And "no I" rule notwithstanding, each of these top teams is made up of highly trained, highly technical, highly hard-core individuals, who come together to create a ready-for-victory pack.
These six teams aren't one-off success stories—they're consistently strong, and earn the top spots at major competitions like UDA and NDA nearly every year. Up for the challenge? Here's what to know before you go to auditions.
Keep reading...
Show less
Popular
Mar. 16, 2018 12:48PM EST
courtesy ADCC
Are you a high school senior who's been accepted to a four-year accredited college or university program? Congrats! Within the 2017-2018 season, have you competed in events run by at least two of the organizations in the above graphic? Double congrats, because the Association of Dance Conventions and Competitions, or ADCC for short, wants to give you $1,000 (!!) towards college tuition.
Keep reading...
Show less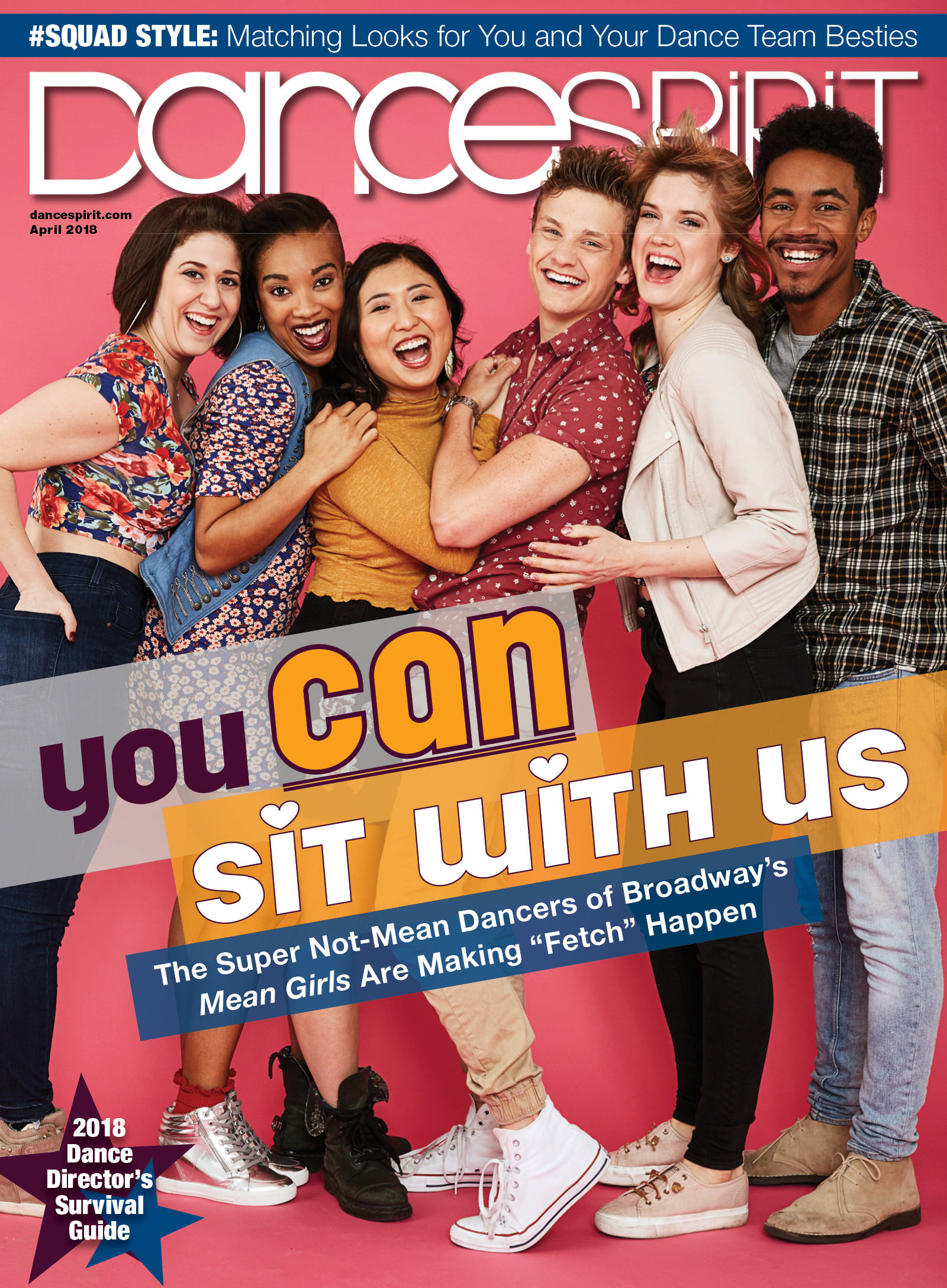 Get Dance Spirit in your inbox