Dec. 01, 2009 11:34AM EST
One of Canada's dance icons, modern guru Margie Gillis is known for her emotional, intelligent solo works, which are simultaneously mysterious and charismatic. Born into a family of athletes, Gillis began ballet and gymnastics training at age 3. As she grew up she studied with artists like May O'Donnell, Linda Rabin, Lynda Raino and Allan Wayne, and eventually began to develop her own modern technique. In 1975 she gave her first acclaimed solo performance in Vancouver, which brought her weighted, deeply musical style national attention. In addition to being a respected soloist, Gillis has also choreographed for other dancers and companies, and has been a guest artist with The National Ballet of Canada, Ballet British Columbia, Momix, and the Paul Taylor Dance Company (where she performed two works by her brother, Christopher, who died of AIDS in 1993). Gillis is an Honorary Cultural Ambassador for both the Quebec and Canadian governments, and in 1988 she was the first modern dance artist appointed to the Order of Canada. This year, she was made a Knight of the National Order of Quebec. —Marisa Graniela
Dear younger self,
Though you have no self-discipline, you have a huge, aching passion for life in motion. I want to start by thanking you for being so courageous and curious. Thank you for believing that the most beautiful thing in life is a radiant soul. Thank you for asking questions and putting those questions to the litmus test of dance. Thank you for being humanistic, wild and philosophical.
You are very ambitious, but understand that your life will twist and turn in ways you never expected, and that it is not possible to do absolutely everything. You need to establish limits and take care of yourself a little better. When you are asked to step up, however, put away your fear and feelings of inadequacy and push forward.
You are so lucky to have your brother. He is teaching you that love stretches the soul. Learn to value his difficult times for the lessons they teach and the compassion they engender.
Lastly, thank you for believing that there is always more to create.
Your forever grateful older self,
Margie
Photo by Michael Slobodian
Leah Morrison in Trisha Brown's If You Couldn't See Me, in which the soloist never faces the audience (photo by Julia Cervantes, courtesy Trisha Brown Dance Company)
Postmodern pioneer Trisha Brown redefined how dance is seen and felt. A founding member of Judson Dance Theater, Brown frequently collaborated with other experimental artists like Yvonne Rainer, Merce Cunningham, Twyla Tharp, and Steve Paxton.
She embraced pedestrian movement, pairing everyday gesture with rhythm and fluidity. "It's liquid," says Wendy Perron, who danced with Brown in the '60s and '70s. "Like a river with many tributaries, water coming out of a faucet, or being on a raft and seeing the water move away in different directions." Brown also pushed beyond stages with choreography in fields, museums—even on the sides of buildings.
Keep reading...
Show less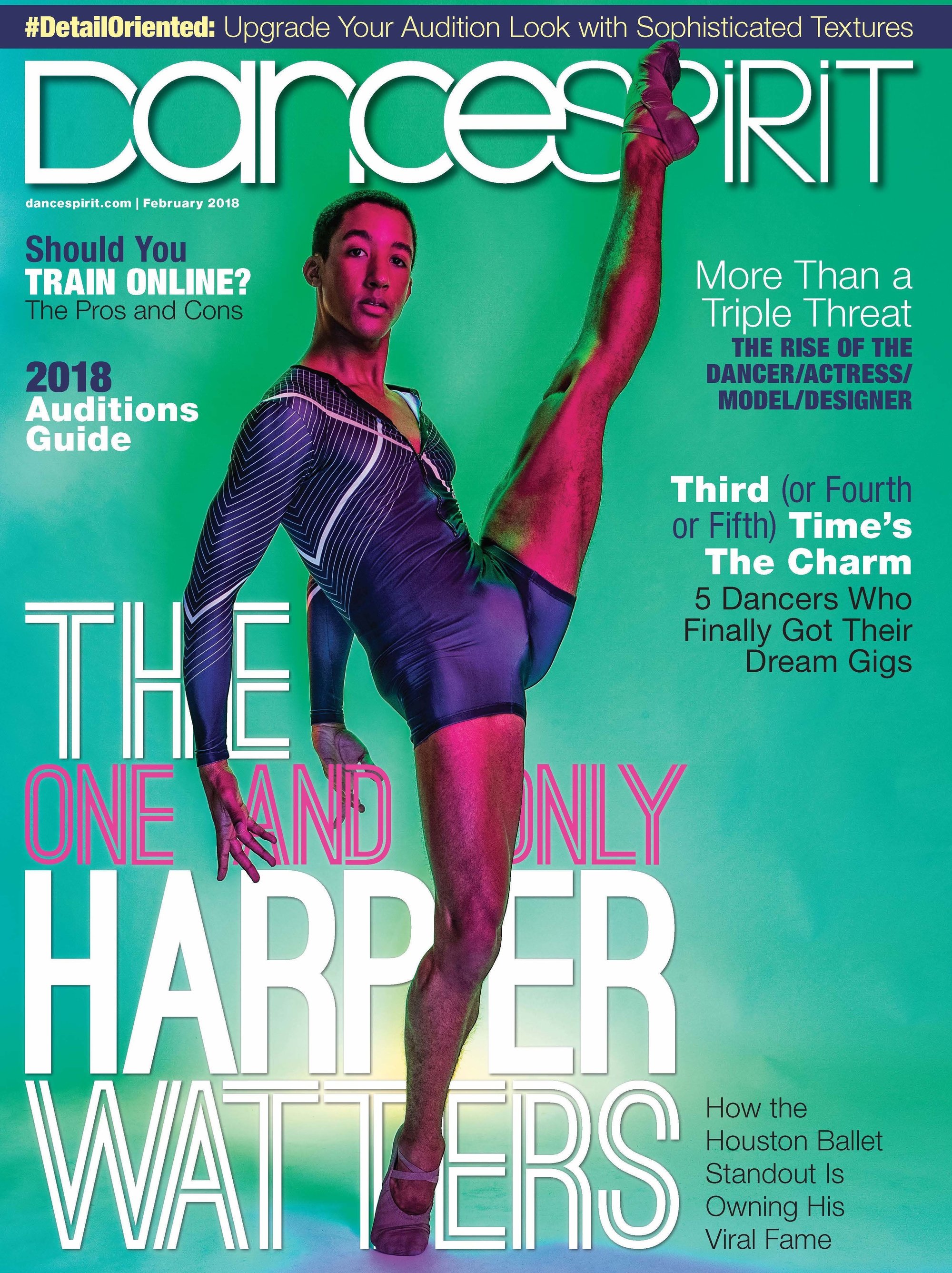 Get Dance Spirit in your inbox