Apr. 25, 2011 09:55AM EST
Houston Ballet principal Melody Herrera has been described as "the Audrey Hepburn of ballerinas." It's not hard to see the physical resemblance—the delicate frame, the porcelain skin—but Herrera also shares the actress's dramatic intelligence and beguiling vulnerability. Melody lives up to her own name, too: Her fine-tuned musicality illuminates both the steps and the score, whether she's playing Marie Antoinette in Stanton Welch's Marie or dancing Jirí Kylián's contemporary ballet Petite Mort.
Born in Santa Cruz, CA, Herrera began her training at Santa Cruz Ballet Theatre. At 13, she started attending summer programs at Houston Ballet's Ben Stevenson Academy, which led to a year with Houston Ballet II when she was 17. In 2001, she joined the main company, and in 2008 she was made a principal. Today, Herrera plays one of her most important roles offstage: Mom to 6-year-old son Isaac.  —Margaret Fuhrer
Dear Melody,
I want to share with you the wisdom I've gained by making many mistakes and a few good choices.
Start setting goals for yourself now—goals with time frames. They'll help you maintain your focus each day in the studio. Realize that these goals need to be challenging enough to push you, but not so challenging that they become discouraging.
Moments of disappointment will make you doubt yourself, but learning to persevere in the face of misfortune is one of life's most valuable lessons.
Go out with friends and have fun—in moderation. This is the time to learn how to take care of your body, just as a musician keeps his instrument in good condition. The better you treat yourself now, the longer your instrument will play beautiful music.
Watch and learn. You're fortunate enough to be surrounded by talented dancers. Be a sponge, and absorb not only the corrections given to you, but also the ones given to others.
Be brave. Don't let your flaws make you timid. Draw strength from what you believe, and from all the people who love and support you. You are not alone.
Melody Herrera
Much of Janelle Ginestra's career has been about helping others shine. She's dedicated herself to supporting and cheerleading her partner, WilldaBeast Adams; the emerging talents in their dance company, ImmaBEAST; and the countless dancers she inspires at master classes and conventions. Her YouTube channel has become a launching pad for young talents like "Fraternal Twins" Larsen Thompson and Taylor Hatala, thanks to viral videos featuring Ginestra's creative vision.
But Ginestra's a skyrocketing success in her own right—an in-demand choreographer, a social media influencer, and a dance entrepreneur, building a legacy one eight-count at a time. It's time for her turn in the spotlight. And she's more than ready. "I want to be a legend in whatever I do," she says. We'd argue that she already is.
Keep reading...
Show less
Win It
Oct. 13, 2017 04:31PM EST
Week five of "Dancing with the Stars" proved to be one of the best weeks of the season so far. (And we're not just saying that because Mickey made a cameo debut on the piano during one of the routines—although that certainly didn't hurt!) Everyone brought their A-game, and with such a fun theme the contestants were able to really let their guards down. There was true sincerity in their dancing that we hadn't seen before. But not all Disney stories end with a "happily ever after," and one couple still had to hang up their dancing shoes.
If there's one week you should watch all the routines of it's undoubtedly this one... But, ICYMI, scroll below for our highlights of the night.
Keep reading...
Show less
Via Facebook
Almost a month out, Puerto Rico continues to suffer the devastating aftereffects of Hurricane Maria. Many of the island's residents still lack power, clean water, and safe housing. Ballet classes? For Puerto Rican dance students, they must feel like an impossible luxury.
But a dance studio in Florida is working to allow a group of young Puerto Ricans to continue their training. And it needs your help.
Keep reading...
Show less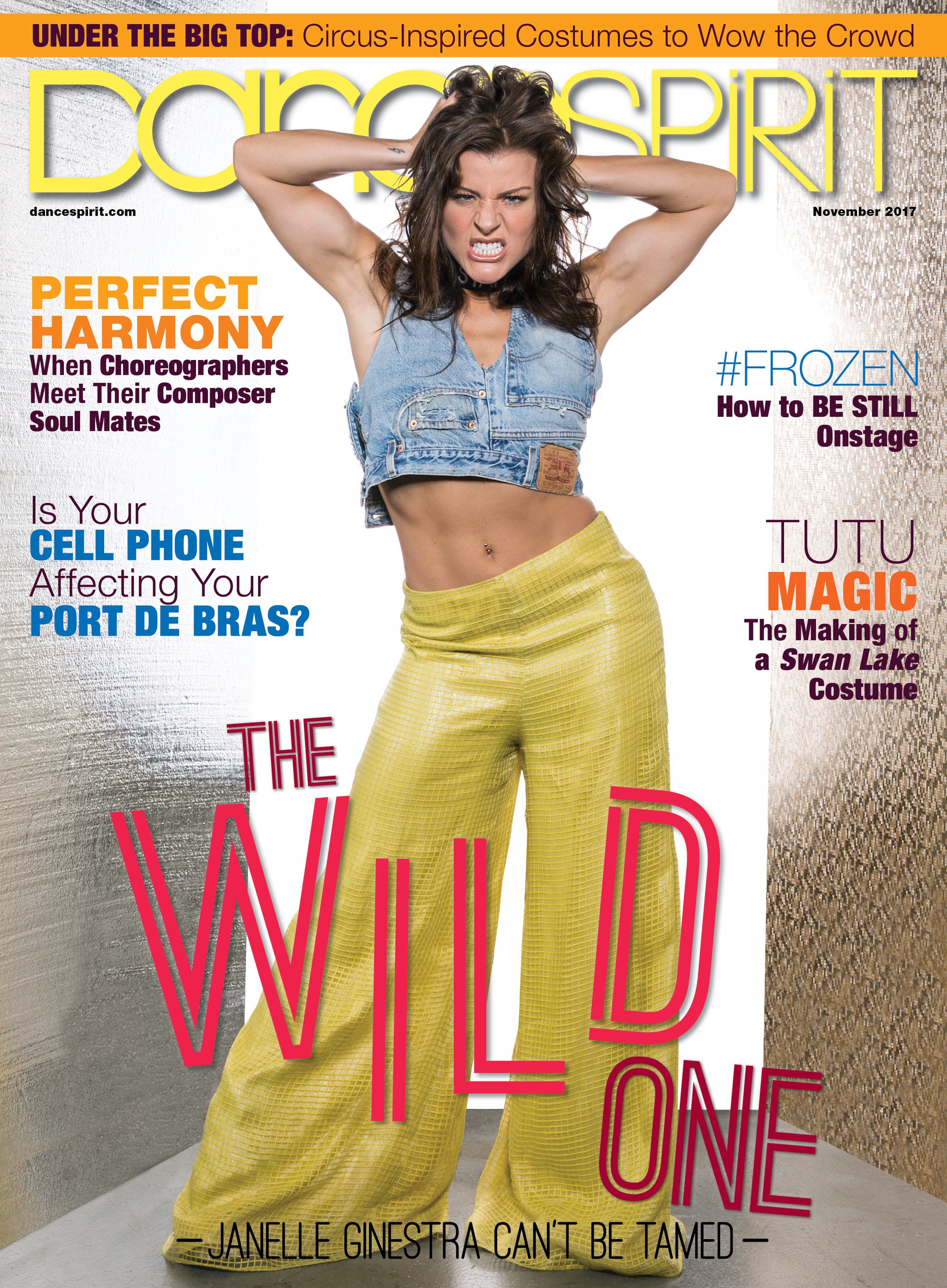 Get Dance Spirit in your inbox