Life Lessons from a Brooklyn Nets Kid
Here's a Dance Spirit NBA playoffs update: Last night, the Brooklyn Nets lost to the Toronto Raptors in Game 4.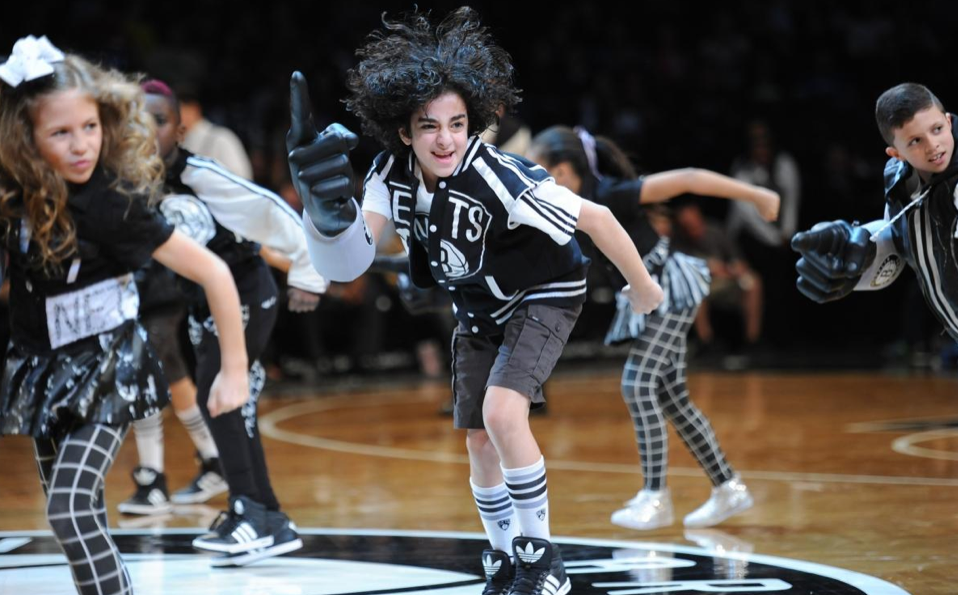 Vako (center) and his awesome hair performing with the Brooklyn Nets Kids (photo by Adam Pantozzi/Brooklyn Nets)
OK, that felt weird. You've probably guessed that we're not here to talk about basketball. Instead, we're concerned with something far dancier...the Brooklyn Nets Kids!
For those of you who don't already know, the Brooklyn Nets Kids is a team of insanely talented professional dancers who perform during Nets games at Barclays Center.
On Saturday, in preparation for Sunday's big game, the New York Daily News did a special on one Brooklyn Nets Kid with a particularly inspiring story. Vako Gvelesiani, 13, auditioned for the team last year. Only 17 out of over 500 auditionees made the cut, and Vako was one of them.
But three weeks into practice, the coaches noticed something off about Vako—he didn't seem to be listening to instructions. After speaking with his parents, they were shocked to find out that Vako has moderate to severe hearing impairment. Vako didn't want any special treatment—he wanted to earn a spot on the team fair and square—which is why he and his family originally kept his hearing impairment a secret.
Talk about overcoming obstacles to achieve your dreams! Check it out:
Leah Morrison in Trisha Brown's If You Couldn't See Me, in which the soloist never faces the audience (photo by Julia Cervantes, courtesy Trisha Brown Dance Company)
Postmodern pioneer Trisha Brown redefined how dance is seen and felt. A founding member of Judson Dance Theater, Brown frequently collaborated with other experimental artists like Yvonne Rainer, Merce Cunningham, Twyla Tharp, and Steve Paxton.
She embraced pedestrian movement, pairing everyday gesture with rhythm and fluidity. "It's liquid," says Wendy Perron, who danced with Brown in the '60s and '70s. "Like a river with many tributaries, water coming out of a faucet, or being on a raft and seeing the water move away in different directions." Brown also pushed beyond stages with choreography in fields, museums—even on the sides of buildings.
Keep reading...
Show less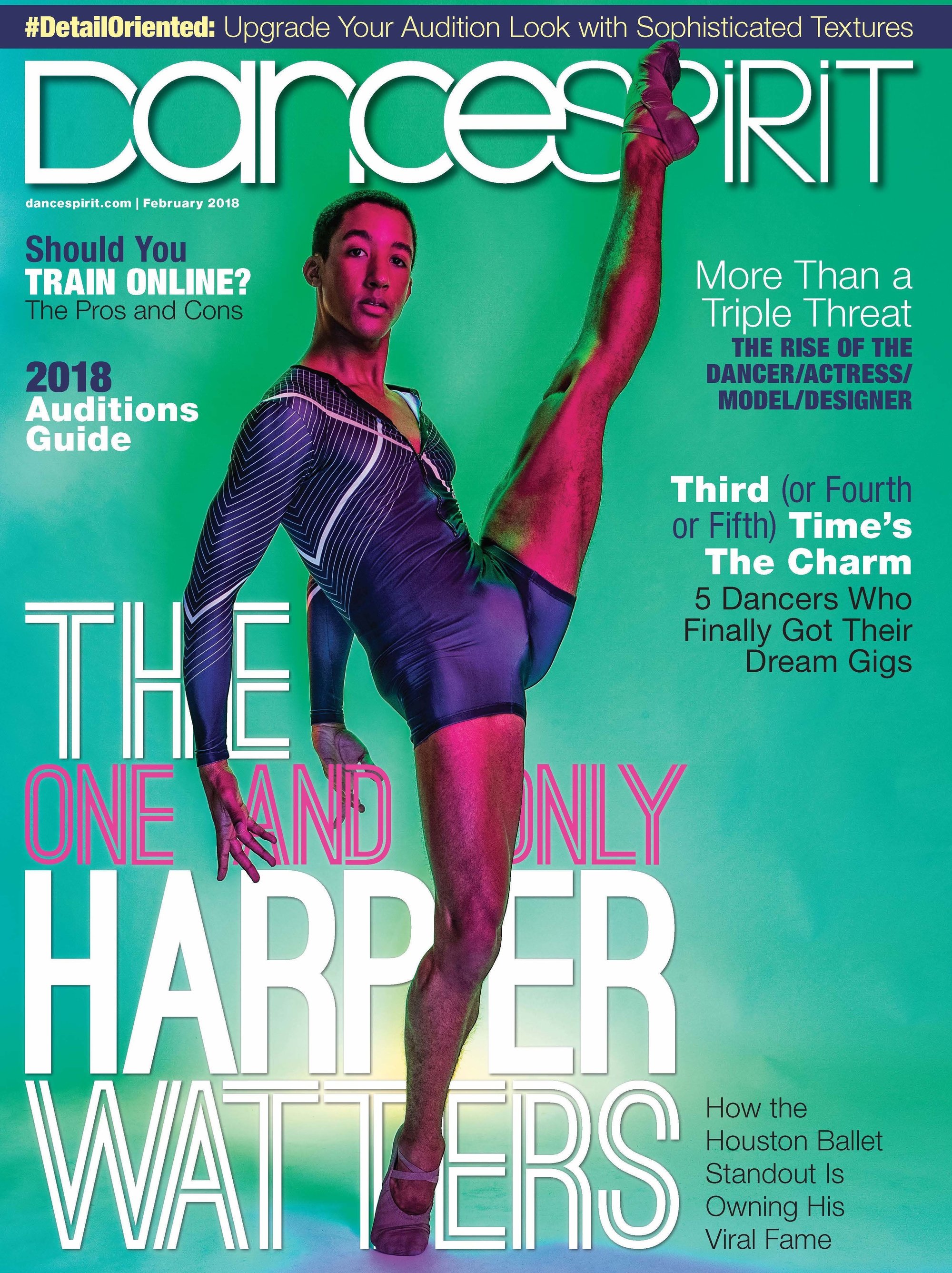 Get Dance Spirit in your inbox