Sep. 24, 2011 07:51AM EST
In the not-so-distant past, competition dancers had to make a difficult choice once they entered the professional world: either begin an unstable gig-to-gig commercial career in L.A., or, if they wanted the benefits of company life, ramp up their classical training and audition for ballet troupes. But today, there's a new option that offers the best of both worlds: Innovative companies that embrace comp kids' unique and eye-popping talents are springing up everywhere.
So what can you expect from these groups? A company director might hire you after seeing you dance in her class or watching a video you post online. You'll probably be doing a lot of the contemporary and jazz choreography and "tricks" that you learned on the convention circuit. (Being able to tumble and/or spin on your head is usually a plus.) And chances are you'll be dancing for or alongside a "So You Think You Can Dance" choreographer or former contestant, since many of these artists are the cream of the comp world crop.
Here are eight of the companies leading the way in this professional dance phenomenon.
SoulEscape
Founded in 2004 by Justin Giles
What began as an outlet for dancers in Dallas, TX, to perform during the competition off-season has evolved into a striking professional company. (SoulEscape recently moved to a new home in L.A.) In addition to performances all over the country, the troupe also hosts an annual summer intensive.
Home base: L.A.
Notable member: Kathryn McCormick
How to join: Auditions are usually held each summer in L.A., Dallas and NYC.
Website: soulescapethecompany.com
"It is SoulEscape's mission to provide work for dancers, eye-opening and inspiring performances for our audiences and a positive, healthy learning environment for students." —Justin Giles
collidEdance
Founded in 2004 by Erica Sobol and Chris Hale 
in NYC; "reimagined" in 2007 by Sobol in L.A.
Quirky. Passionate. Wildly diverse. These four words describe the members of collidEdance, which embraces hip-hop, jazz, ballet and break dancers, as well as writers and designers who create the company's unique costumes, postcards and programs. Together, their mission is to deliver performances that "tell a story and reach out to touch every audience," says founder Erica Sobol.
Home base: L.A.
Notable member: Nick Lanzisera
How to join: Erica primarily chooses dancers from the classes she teaches at EDGE Performing Arts Center in L.A.
Website: collidedance.com
"Our style has been described as unique, strange, musical, human, interpretive, funny, sexy and alive!" —Erica Sobol
Odyssey Dance Theatre
Founded in 1994 by Derryl Yeager
Versatility is key at ODT. Each company member performs a variety of styles, from ballet to tap to hip hop—so it's no wonder that it has become home to several "SYTYCD" Top 20 contestants. The company has more than 50 performances every year, including an annual European tour.
Home base: Salt Lake City, UT
Notable members: Brandon Bryant, Natalie Reid
How to join: Annual auditions are held in Salt Lake City, NYC and L.A.
Website: odysseydance.com
"The ODT dancers easily transition through different styles of dance, and you'll see almost every style in every production." —Derryl Yeager
Mather Dance Company
Founded in 2010 by Shannon Mather
This dynamic new group features some of the most prominent commercial dancers in the biz, and it has a companion pre-professional company for promising students. "It's my goal to take dance training to the next level and not just limit ourselves to the competition stage," says founder Shannon Mather.
Home base: Yorba Linda, CA
Notable members: Paula Van Oppen, Kherington Payne, Mollee Gray
How to join: Auditions are held in August in Yorba Linda, CA. Video submissions are also accepted.
Website: matherdancecompany.com
"In the commercial industry, dancers don't get to do the kind of performing they did in their competition studios—the duets or the crazy leaps. In this company, they can put on productions that show off those skills, while also working as commercial dancers." —Shannon Mather
Bad Boys of Dance and Pretty Girls of Dance
Founded in 2007 (Bad Boys) and 2008 (Pretty Girls) by husband-and-wife team Rasta Thomas and Adrienne Canterna
Six Bad Boys and one Pretty Girl performing stunning feats onstage: That's the recipe for ROCK the Ballet, the show that made the Bad Boys of Dance famous, which has toured almost constantly since its creation. The company is also about to premiere a tap show in Europe, and there's a new production for the Pretty Girls in the works.
Home base: Baltimore, MD
Notable members: Jakob Karr, Robbie Nicholson, Jaimie Goodwin
How to join: Video submissions are accepted. The company doesn't hold auditions.
Website: rastathomas.com
"We have dancers from the competition, concert, college and ballet worlds. It's incredible to see that diversity onstage. Plus, they're all cute." —Adrienne Canterna
DeMa Dance Company
Founded in 2009 by sisters Despina and Matina Simegiatos
This Brooklyn-based company incorporates commercial and modern dance, but it has ballet at its core. DeMa brings in guest choreographers like Tyce Diorio, Sonya Tayeh and Billy Bell, who also performs with DeMa as a guest artist.
Home base: Brooklyn, NY
Notable members: Billy Bell
How to join: Open auditions are held regularly in Brooklyn.
Website: demadancecompany.com
"We wanted to create a company that combined modern with commercial dance and therefore could claim a wider audience." —Despina Simegiatos
Lunge Dance Collective
Founded in 2010 by Billy Bell
For this new dance ensemble, location isn't an issue. LDC's dancers live across the United States and Canada and come together for short, intense rehearsal periods before shows. According to founder (and "SYTYCD" alum) Billy Bell, what makes this "collective" different from a typical company is that it operates like an agency, bringing together groups of dancers for each project based on their availability.
Home base: NYC
Notable members: Jason Glover, Kirsten Wicklund, Adé Chiké Torbert, Ryan Ramirez
How to join: Video submissions are accepted, and LDC plans to hold live auditions in the future.
Website: lungedance.com
"LDC strives to be a springboard for dancers hoping to transition into the company world of dance." —Billy Bell
Tayeh Dance
Founded in 2007 by Sonya Tayeh
We all know Sonya Tayeh as a star "SYTYCD" choreographer, but when she first moved to L.A. four years ago, she didn't even know how to get an agent—so she just called some dancers she knew and put on a show. Soon the explosive group was invited to perform in other venues, and Tayeh Dance was born. (Tayeh got an agent, too.) Tayeh is looking forward to expanding the company's performances to NYC and beyond.
Home base: L.A.
Notable members: Melody Lacayanga, Will Loftis
How to join: Tayeh invites dancers that she meets through classes, conventions and performances.
"For me, it was never just about creating choreography. It's about helping dancers evolve and making them strong, aggressive, intelligent movers." —Sonya Tayeh
(From left) Mean Girls dancers Riza Takahashi, Ben Cook, Kamille Upshaw, Jonalyn Saxer, DeMarius R. Copes, and Stephanie Lynn Bissonnette (photos by Erin Baiano)
Get in, losers. We're going to Broadway.
OK, not losers, actually—more like the bajillion die-hard fans of Tina Fey's 2004 cult hit Mean Girls, who've been wearing pink every Wednesday since a musical adaptation of the film was first teased back in 2013.
Now their world is like a cake filled with rainbows and smiles, because Mean Girls the musical, which had a trial run in Washington, DC, last fall, is set to open at Broadway's August Wilson Theatre April 8. And in a very grool twist, it turns out the show—with direction and choreography by Casey Nicholaw and a book by Fey herself—is delightfully dancey.
Keep reading...
Show less
(From left) Val Chmerkovskiy, Peta Murgatroyd, and Maksim Chmerkovskiy (Jerry Metellus, courtesy Nicola Phillips)
Keep reading...
Show less
Quiz
Dec. 11, 2017 04:24PM EST
Alicia Vikander in Tomb Raider (Warner Brothers)
Keep reading...
Show less
Screenshot form YouTube
What do you get when a hoard of dancers collaborate to the catchy tune of "Love Somebody," by the band Frenship? The most epic dance party ever, of course! Said dance party was produced by the talented Michael Riccio, who's performed in feature films, including "Confessions of a Teenage Drama Queen" and "Shrek Forever After."
Keep reading...
Show less
University of Minnesota Dance Team (courtesy University of Minnesota)
They say there's no "I" in "team"—and nowhere is that truer than the world of college dance teams, where precision reigns, uniformity is key, and a single misstep from any given "I" can cost a group a championship trophy. So it's unsurprising that securing a spot on one of the best dance teams in the country is no easy feat.
Members of these highly athletic teams rehearse for hours every week—on top of academic classes and commitments—and perform at football and basketball games, annual concerts, and nationally televised competitions (hi, ESPN). And "no I" rule notwithstanding, each of these top teams is made up of highly trained, highly technical, highly hard-core individuals, who come together to create a ready-for-victory pack.
These six teams aren't one-off success stories—they're consistently strong, and earn the top spots at major competitions like UDA and NDA nearly every year. Up for the challenge? Here's what to know before you go to auditions.
Keep reading...
Show less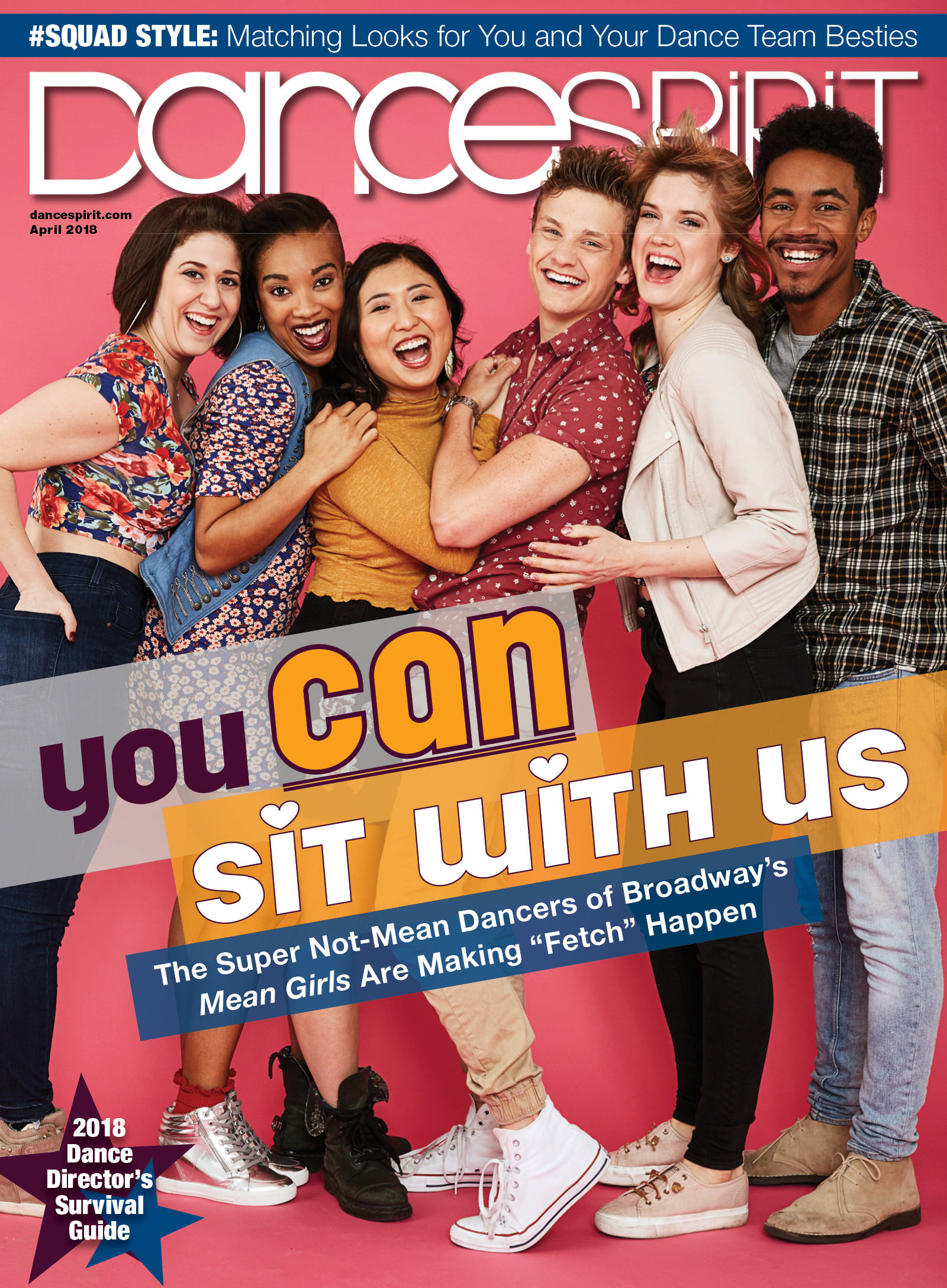 Get Dance Spirit in your inbox