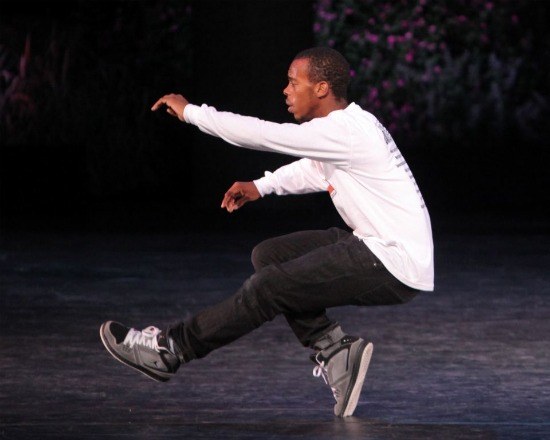 If you haven't heard of Lil' Buck, you are a) behind on your DS reading! Check him out in our "Most Influential People of 2011" feature; and b) MISSING OUT. The talented dancer is spreading the gospel of "jookin'," a hip hop style that originated in his hometown of Memphis, TN. Jookin' is awesome—and almost impossible to describe. Here's the best I can do: It's a combination of fluid arm isolations, glides and slides, and pointework. You read that correctly: pointework.
Lil' Buck basically blew up the internet last summer, when none other than Spike Jonze posted a video of his mesmerizing take on "The Dying Swan" (with none other than Yo-Yo Ma on the cello). Last night, he grabbed the spotlight again: He performed in Madonna's supersized Superbowl halftime show. And by "performed," I don't mean "step-touched in the back row with 50 other dancers." I mean straight-up stole the show from the Material Girl herself.
There isn't much halftime footage up online (copyright issues, boo). You can, however, catch bits of Lil' Buck's performance—he's the one wearing wings (!)—in this clip (sorry, not embeddable) from his local Memphis TV station. You'll also hear from his adorable ballet teacher, and from the man himself. (I do have a serious bone to pick with News Channel 3, though—local "rapper" shines with Madonna??? Good grief.)
And since, after that appetizer, you're probably hungry for more Lil' Buck, I'll leave you with his amazing "Swan" video from last year:
Dancer Yesenia Ayala first caught our eye in the off-Broadway production of Sweet Charity with Sutton Foster earlier this year. So, we were super excited when we found out she was making her Broadway debut in this spring's sweetest new show Charlie and the Chocolate Factory. (Both productions were choreographed by Joshua Bergasse.)

Keep reading...
Show less
May. 28, 2017 11:00AM EST
May. 27, 2017 02:49PM EST
May. 26, 2017 03:47PM EST
Since the NYC premiere of Alexei Ratmansky's Whipped Cream at American Ballet Theatre's spring gala Monday night, the DS editors haven't stopped talking about its creepy-cute sets and costumes, created by artist Mark Ryden. Well, the obsession is about to get even crazier, because we just heard that Ryden's artwork for the ballet is now on display in not one, but TWO locations in NYC.
Keep reading...
Show less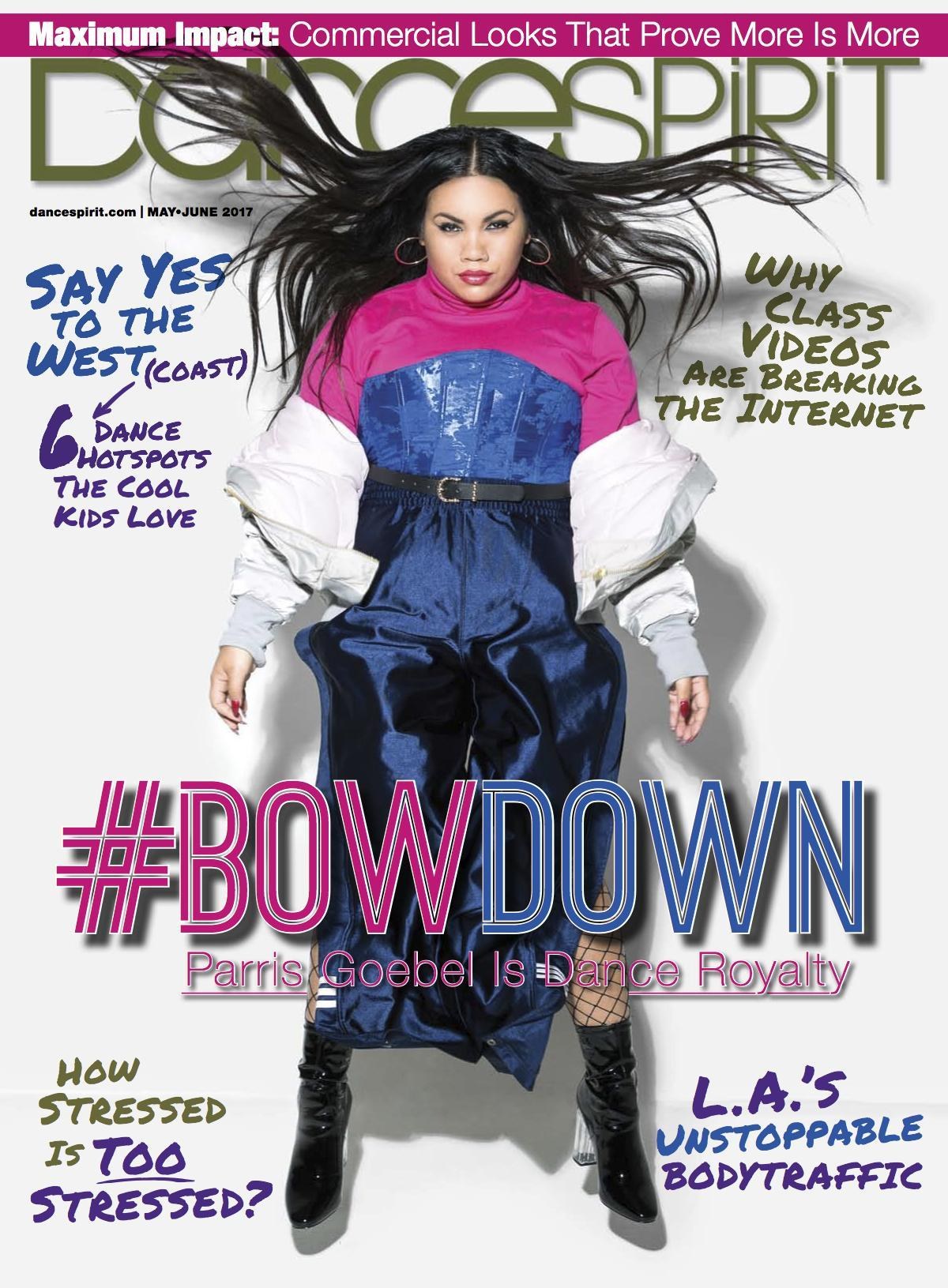 Get Dance Spirit in your inbox