How To
Mar. 19, 2009 11:59AM EST
Mexican-born José Limón moved to NYC in 1928. There, he saw his first dance performance and, soon after, began studying with Doris Humphrey and Charles Weidman. Limón went on to become one of the most renowned modern dancers and choreographers of the 20th century. The dance technique he created focuses on the movement of breath through the body, the dynamic use of weight in each body part and the fluid succession of one movement into the next.
How to Prepare 
Before you take your first Limón class, revisit some everyday activities. "Go outside and swing [on a swingset]. Experience the momentum and the sensation of swinging in your body—the impetus, release and recovery," says Jennifer Scanlon, associate artistic director and former principal dancer with the José Limón Dance Company. "Bounce a ball and observe its rebound and the impact of gravity. And, most importantly, observe your breath and the way it influences movements throughout your body."
These ordinary movement experiences and observations are an important preparation because many of the core elements in Limón's technique come from human movement and the sensations the body experiences in motion. Seeing Limón's choreography, either live or on video, will also help you get a feel for what classroom movement will be like—and show you how fully trained Limón dancers move. "Look at the range of movement in the torso and the hips—see where successional movements lead and how the body yields to gravity," Scanlon says.
Class Structure
Each master teacher will likely have his or her own approach to conveying Limón class material. Some may begin with walking, running or body, leg and arm swings to explore certain concepts, then build exercises from there. Others may adhere more closely to a set series of exercises that moves from seated floor work through center work and progresses with jumps and across-the-floor combinations.
Key Concepts
You'll explore concepts including breath and its influence on movement; the impact of weight on individual body parts and how that creates expression; flexibility of the spine; body-part isolations; and the dynamism between fall and recovery. (See "Listen Up and Move") As you work through the exercises, focus on the feeling and quality of the movement instead of getting bogged down in the steps and exact forms. "The point is to experiment and find the movement from the inside out, rather than trying to recreate someone else's shapes," Scanlon says. This idea of being aware of your body and its movement is crucial in Limón Technique. "José was interested in human wholeness, and it is key in his work that the whole person participates—mind, body and spirit," Scanlon says. "That leads to a visceral experience that opens the dancer to the expressive qualities the movement requires."
Joshua Legg is a technique instructor and rehearsal director for Harvard University's Dance Program. He holds an MFA in dance choreography and performance from Shenandoah University.
Win It
Sep. 05, 2017 12:10PM EST
Photos by Erin Baiano
It's time to get your pirouette on! From September 5th to September 30th, we're hosting a contest to find out who's the best turner of them all.

Put together your most impressive turning combo. Post a video online. Share your turns with us and thousands of other dancers around the world. And if our editors think you're the top turner, you'll win a fabulous prize.
Keep reading...
Show less
All of 18-year-old Kaylin Maggard's dreams—from scoring the title of National Senior Outstanding Dancer at New York City Dance Alliance Nationals to winning the 2017 Dance Spirit Cover Model Search—are coming true. And to anyone who knows the gorgeous contemporary dancer, that's no surprise.
From the moment the Dance Spirit staff met Kaylin, it was obvious her humility and talent would take her far. Not only did she go full-out during the photo shoot and class at Broadway Dance Center, but she was always cheering on, laughing with, and supporting her fellow CMS contestants Haley Hartsfield and Michelle Quiner. During the voting period, the social media world was abuzz with praise for her work ethic, positive attitude, and generosity.
Since her CMS trip to NYC, Kaylin's moved from her hometown of Columbia, MO, to the Big Apple for her freshman year at Juilliard, and is busy getting acquainted with the city. As for the future? She's taking it one opportunity at a time, but something tells us we'll be seeing this contemporary queen reach new heights every year.
Keep reading...
Show less
J.Crew's putting a whole new spin on its brand —literally. The popular clothing line's inspired ad campaign has a group of cute male models showing off their best moves in a series of playful dance battles. When we saw one of those models throw down the gauntlet with a rather impressive series of chaîné turns, we knew he had to be a trained dancer, and we were right: He's former New York City Ballet corps member Joshua Thew. Dancer and model Smith Reesie also shows off in a seriously impressive freestyle.
Keep reading...
Show less
Lindsey Stirling and Mark Ballas in the Season 25 premiere of "Dancing with the Stars" (Eric McCandless/ABC)
It's fall! The leaves are changing, everything everywhere is pumpkin-spice flavored—and "Dancing with the Stars" is back on the air. For the 25th time. Season TWENTY-FIVE, y'all: Here we go.
Keep reading...
Show less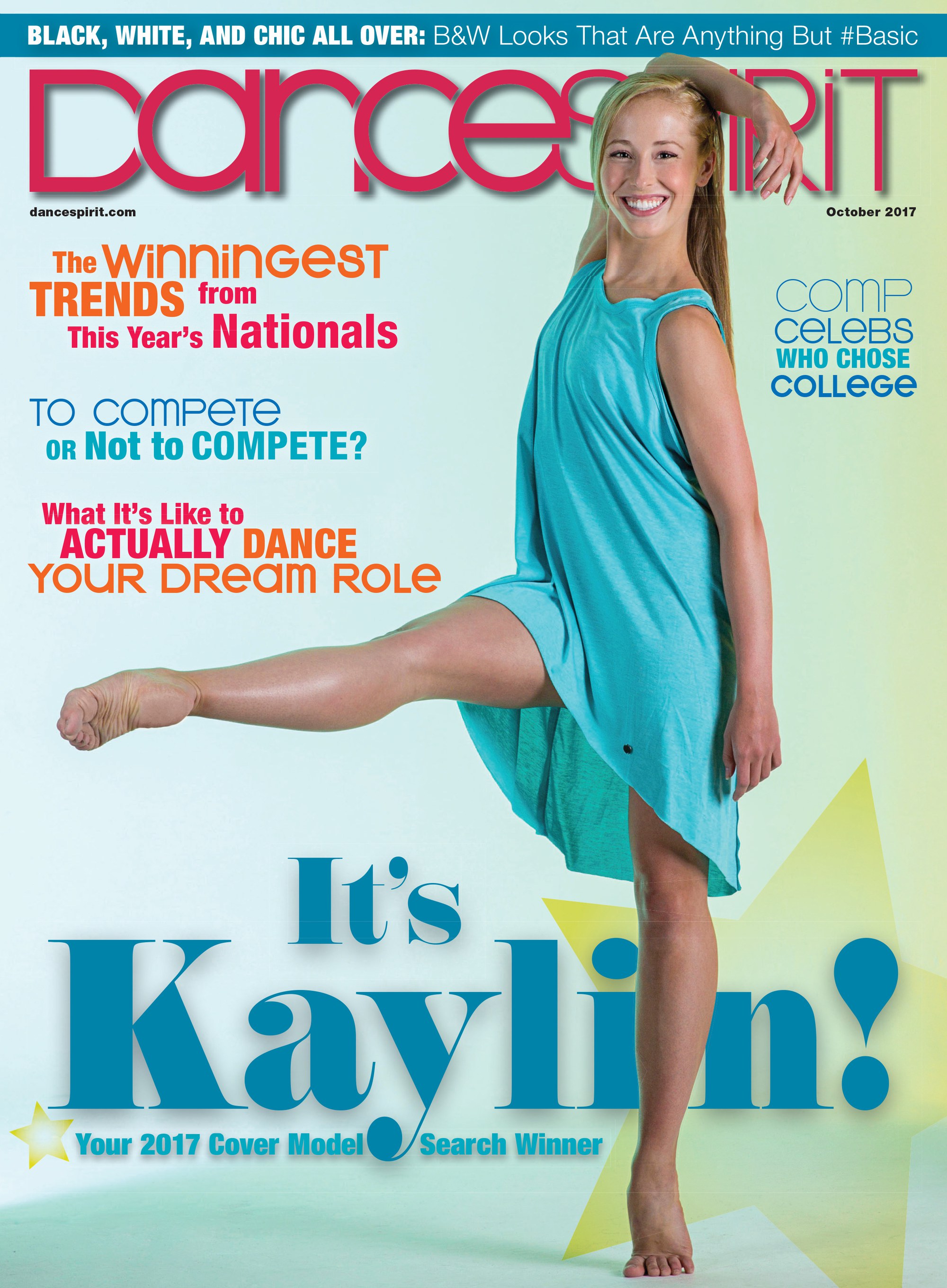 Get Dance Spirit in your inbox