Lindsay Nelko's New Video Will Give You SO MANY CHILLS
Does your soul need feeding today? Let Lindsay Nelko take care of that for you.
The crazy gifted choreographer—who tied for third place at the Capezio A.C.E. Awards in 2013 and presented a beautiful full-length show, Awakening, in NYC last summer—just released your new favorite video. Set to Ellie Goulding's haunting cover of Active Child's "Hanging On," it stars the remarkable Jade Chynoweth, Noah Tratree and Anthony Westlake, and features direction by Tim Milgram (whom you know as the man behind pretty much every one of your favorite dance vids these days).
Nelko has the uncanny ability to channel big, universal feelings—rejection, love, fear, uncertainty—while still telling an intensely personal story. In "Hanging On," that story is dark, rough-edged and gritty. Chynoweth's performance as the tortured protagonist is totally transfixing—she's such a mature presence that you forget she's just 16. And while in the past Nelko's partnering work has seemed a little meh, here it pulses with vitality.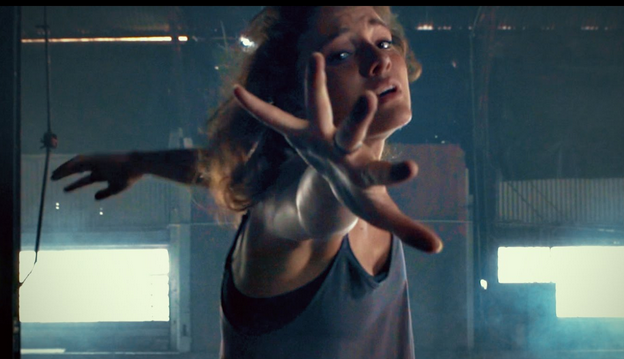 *shivers* (screenshot via YouTube)
Basically, the whole thing is designed to give you chills upon chills upon chills. (Which, given that it's a bajillion degrees out, is exactly what we all need right now.)
Enjoy!
(From left) ABT's Erica Lall; NYCB's India Bradley; Washington Ballet's Nardia Boodoo; NYCB's Rachel Hutsell (all photos by Rachel Neville)
Misty Copeland. Her name is synonymous with exquisite artistry and outspoken advocacy. And her visibility has made a huge impact on the ballet world. Ballet's relationship with race has always been strained at best, hostile at worst. But Copeland's persistent message and star quality have finally forced the ballet industry to start talking about racial diversity, inclusivity, and representation. "The rarity of seeing ourselves represented is sad," Copeland says. "The more we see every hue and body shape represented on the stage, the more possibilities young dancers feel they have for themselves."
Keep reading...
Show less
Rippon after his stunning performance (via Instagram)
We love, love, LOVE figure skaters who completely embrace the dance aspect of the sport, putting real time and thought into their choreography and music choices (while also, you know, casually pulling off death-defying jumps). This Olympics, a lot of attention has (rightly) been focused on frontrunner Nathan Chen, whose ballet background lends him a beautiful grace and fluidity on the ice. But it was Chen's teammate Adam Rippon who stole our dance-loving hearts yesterday, making his Olympic debut with a routine choreographed by none other than "So You Think You Can Dance" alum Benji Schwimmer.
Friends: HE. SLAYED. And because Rippon is the first openly gay U.S. man to qualify for any Winter Olympics—ever—the performance marked a major milestone.
Keep reading...
Show less
Popular
Jan. 21, 2018 07:00AM EST
ABT JKO School student Miuka Kadoi shoiwng off her beautiful line (photo by Kenneth Edwards)
Contemporary phenom Christina Ricucci has super-flexible hips, which means she can stretch her legs to unbelievable heights. But when she noticed herself making contorted positions in class, Ricucci realized she was approaching her extensions all wrong. "I went back to the basics in class, squaring my hips and using my turnout," Ricucci says. "I learned to create proper positions, rather than whacked-out versions of them."
Some dancers are so wonky they have a hard time supporting their high legs, while others struggle with limited flexibility. But no matter your facility, you can find a balance of stretch and strength to achieve your fullest range of extension. It's not about how high (or not) your legs can go: It's the quality of the movement, and how you get those legs up, that counts.
Keep reading...
Show less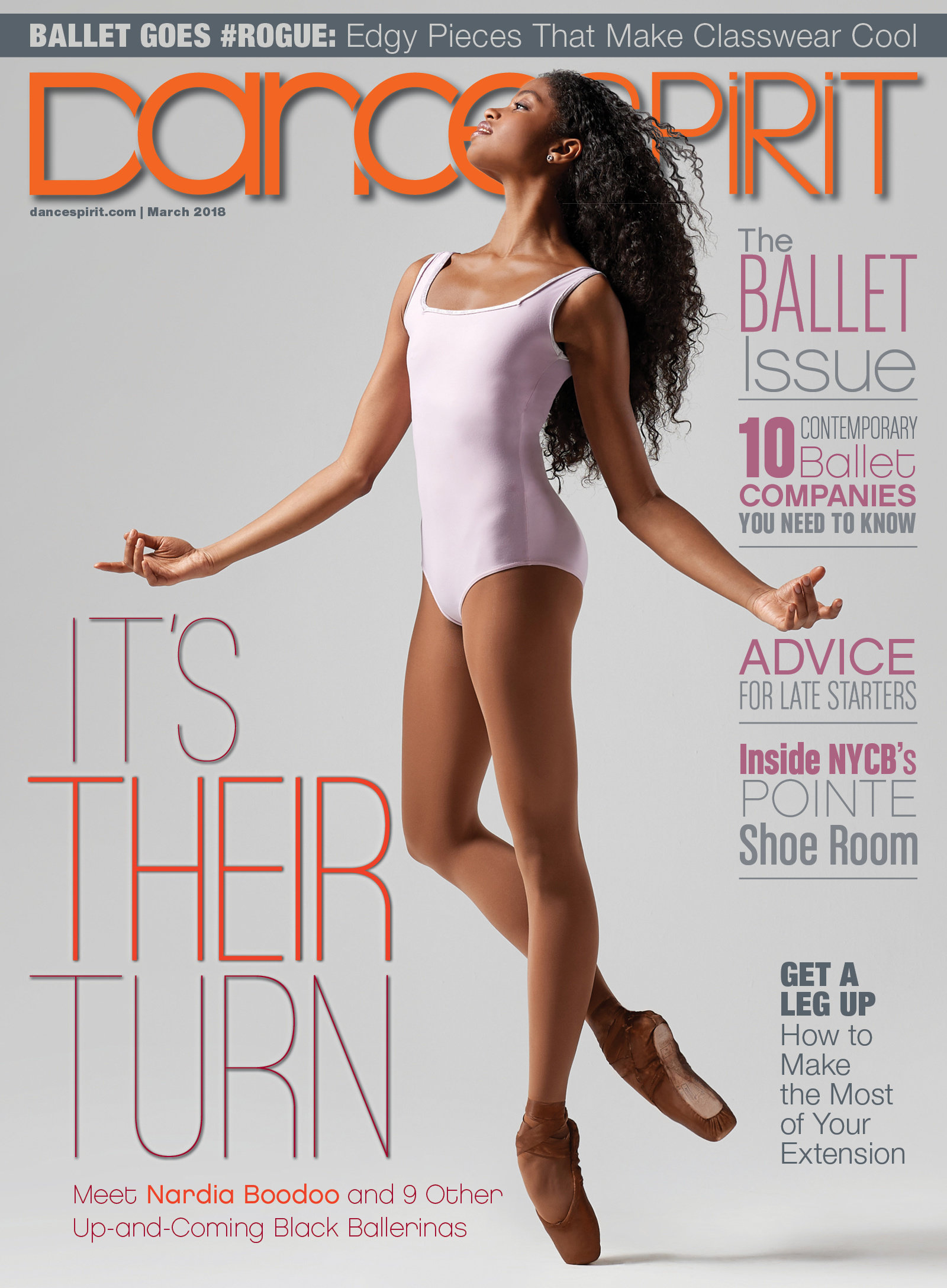 Get Dance Spirit in your inbox