Jun. 14, 2013 11:59PM EST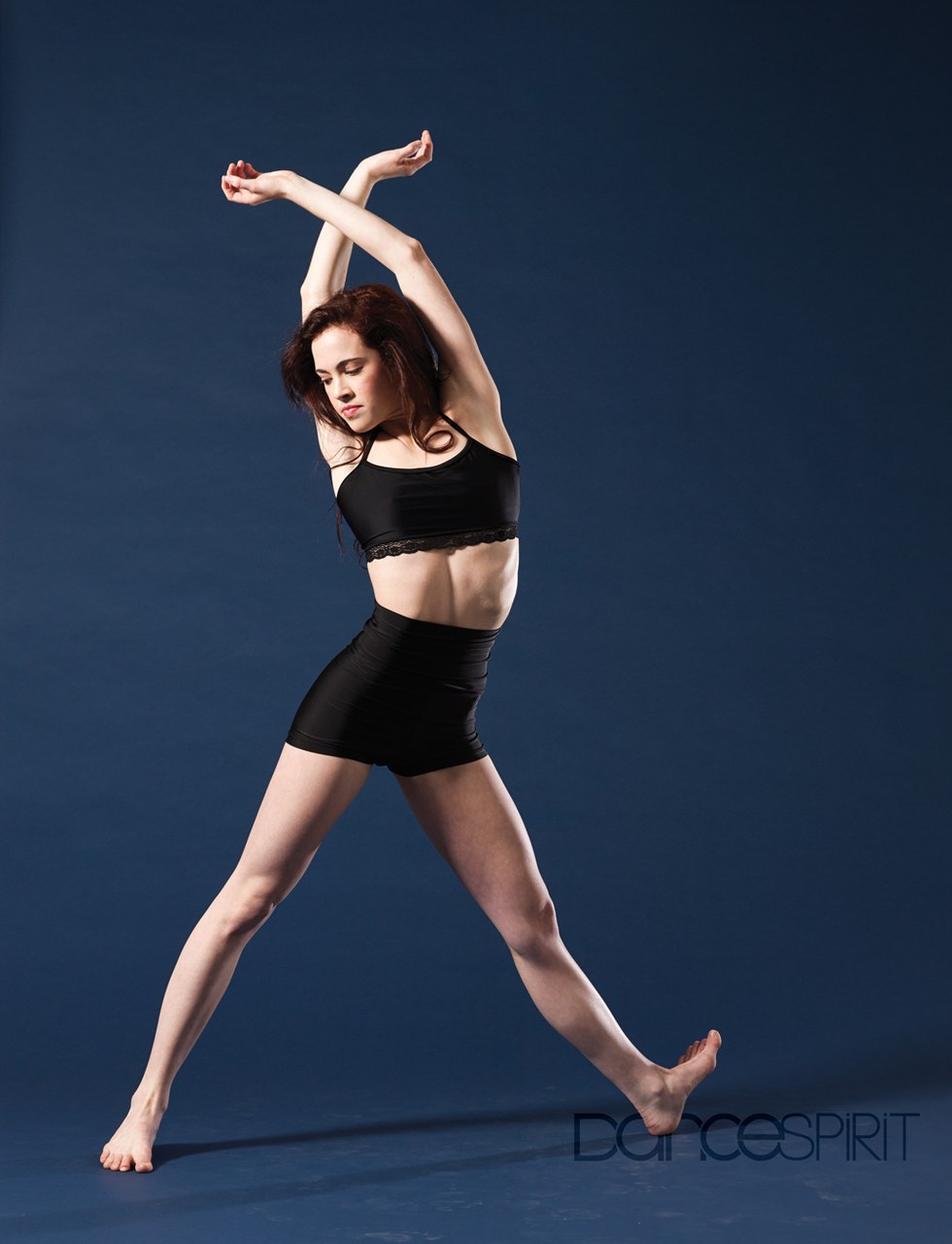 Madi Hicks (by Nathan Sayers)
Onstage, Madi Hicks is a live wire, crackling and sparking with energy. But there's more to this 17-year-old's dancing than electricity. Her contemporary solos are rooted in a solid technical base, so they're polished as well as high-wattage. And as you watch Madi dance, you can almost see her sharp mind at work, as busy as her long limbs.
Madi's just as smart offstage, too. Now a rising senior at Booker T. Washington High School for the Performing and Visual Arts in Dallas, TX, she's a comp kid who's shaped the course of her training thoughtfully, moving from studio to studio as her needs changed. "A lot of people think 'studio hoppers' are bad—they assume they're not loyal students," Madi says. "But once I feel my limit at a dance studio, once I feel like I've soaked up all the training I can, I know it's time for me to move on. Studying at different studios has made me who I am as a dancer, because I've taken different things from each place."
Since starting dance at age 2 1/2—"I was always dancing around the house and breaking things, so my mom said, 'Hmm, maybe we should put you in a class' "—Madi has trained at studios including Dallas Power House of Dance in Dallas, TX, and Academy of Dance Arts in Allen, TX. She's currently studying at Dance Industry Performing Arts Center in Plano, TX, where she's found a mentor in teacher Jessica Hendricks. That's in addition to the dancing she does with Booker T.'s performing company. "My biggest challenge right now is that I need to calm down!" Madi says. "I always want to do absolutely everything."
In addition to the numerous awards she's racked up on the comp scene—including
being named New York City Dance Alliance National Teen Female Outstanding Dancer in 2011—Madi was a YoungArts winner in 2012. She says the time she spent at YoungArts Week in Miami, FL, this January was life-changing. "The teachers there taught me that nobody's dancing is perfect," she says. "In the comp and convention world, you see one or two beautiful dancers and say, 'I have to be just like them.' But at YoungArts I learned to be more confident in who I am."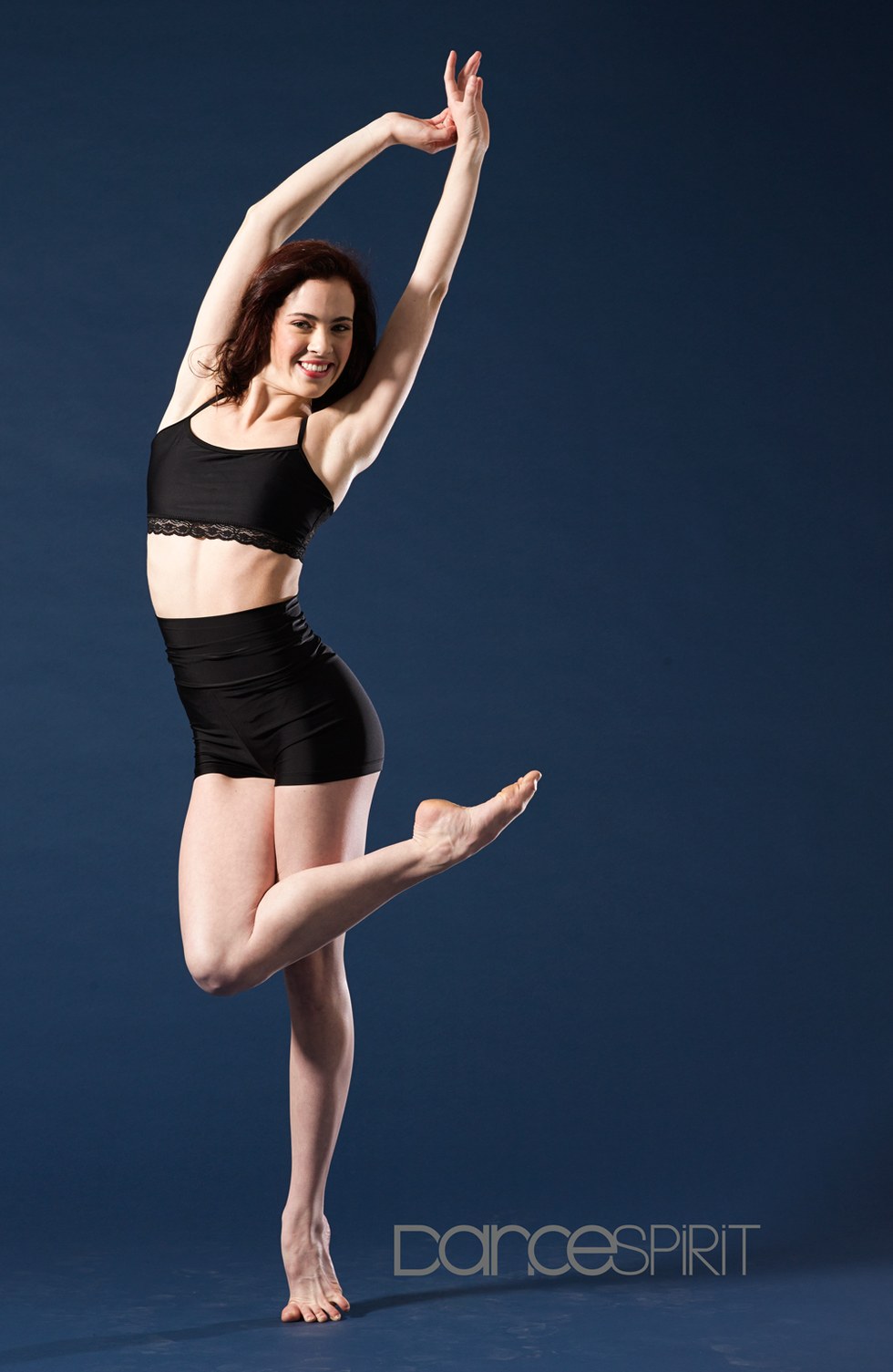 Madi Hicks (by Nathan Sayers)
Madi hopes to go to college in NYC after finishing high school. "I feel like I still have a lot to learn," she says. "College is a big stepping stone. It helps you grow up." And after that? Maybe a spot with Cedar Lake Contemporary Ballet or Complexions Contemporary Ballet, her dream companies. Or maybe gigs as a choreographer—Madi created the solo that earned her that YoungArts title, and is interested in making more work. "I'm just trying to stay open to everything," she says.
WHAT PEOPLE ARE SAYING ABOUT MADI
Jessica Hendricks, Madi's teacher at Dance Industry Performing Arts Center: "Madi is great at being a soloist, but also good at interacting with others and making them feel welcome and comfortable. She's the type of dancer who strives for perfection during class and rehearsal, never waiting until the performance to test herself."
Greg Zane, ballet teacher at Broadway Dance Center: "She's very strong throughout her center with very nice feet. She has the complete package of a dancer and really feels the music. She uses her technique with the music to create movement. She's very beautiful."
FAST FACTS
Birthday: March 14, 1996
Dance idol: Andy Pellick
Dance crush: Teddy Forance
3 words that describe her personality: "Outgoing, happy, generous"
3 words that describe her dancing: "Technical, flowy, expressive"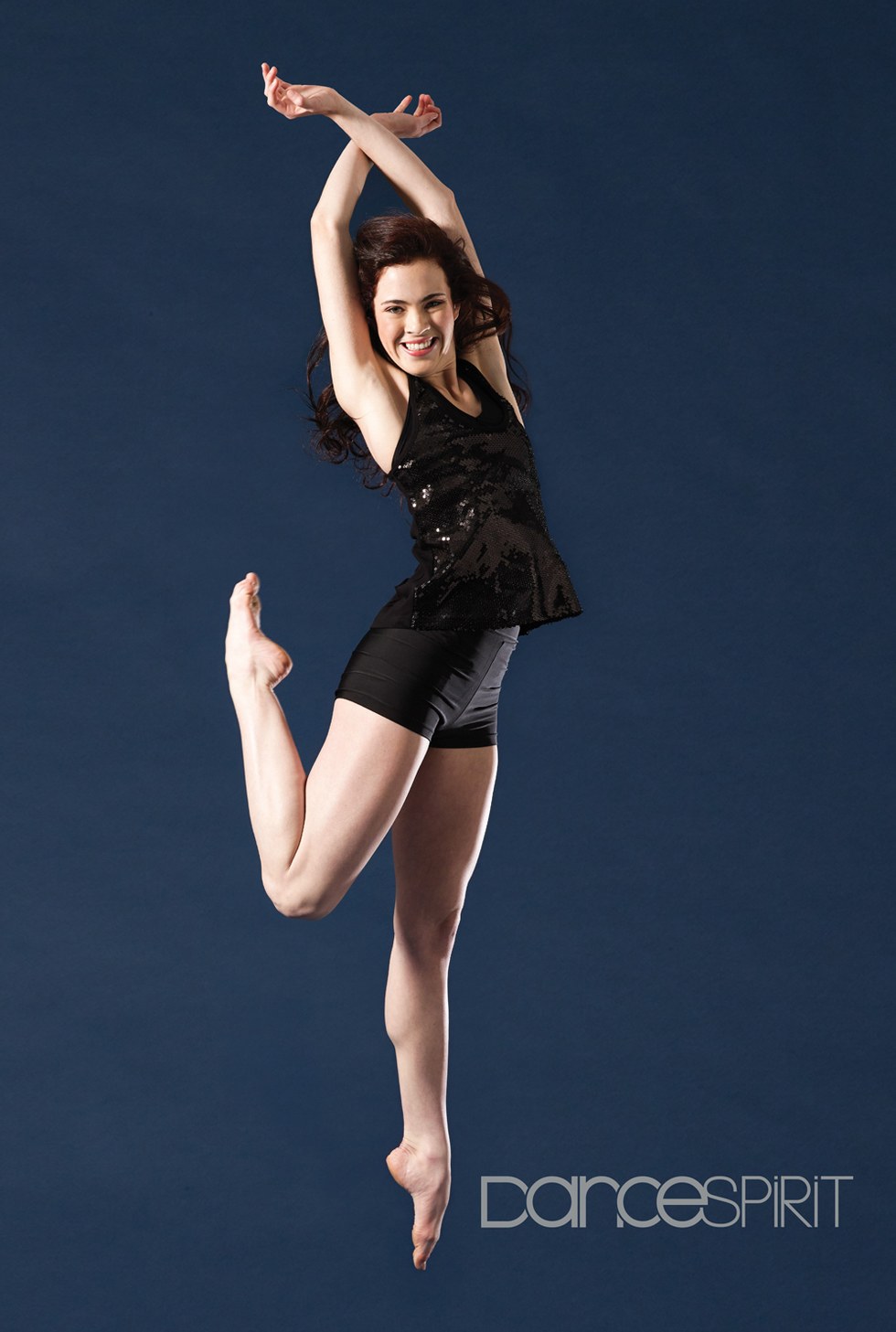 Madi Hicks (by Nathan Sayers)
Actress who would play her in a movie: "Emma Stone, maybe? She seems cool."
Secret talent: "I really love photography. Once I start dancing professionally, I kind of want to be a photographer on the side."
Favorite dance movie: Flashdance
If she could be a superhero, her power would be: Reading minds
Best advice she's ever received: "My teacher, Jessica Hendricks, taught me never to be comfortable in my dancing. I like this quote: It is only when we realize 'ordinary' is an insult that we become as extraordinary as we can be. The moment you think you're getting good—that's when you stop improving."
MAD FOR MADI? Click here to vote.
Back to Cover Model Search Intro
Much of Janelle Ginestra's career has been about helping others shine. She's dedicated herself to supporting and cheerleading her partner, WilldaBeast Adams; the emerging talents in their dance company, ImmaBEAST; and the countless dancers she inspires at master classes and conventions. Her YouTube channel has become a launching pad for young talents like "Fraternal Twins" Larsen Thompson and Taylor Hatala, thanks to viral videos featuring Ginestra's creative vision.
But Ginestra's a skyrocketing success in her own right—an in-demand choreographer, a social media influencer, and a dance entrepreneur, building a legacy one eight-count at a time. It's time for her turn in the spotlight. And she's more than ready. "I want to be a legend in whatever I do," she says. We'd argue that she already is.
Keep reading...
Show less
For more on choosing whether to compete or not, click here.
I started dance classes at a young age. By the time I was 3, I was training at The Dance Club, and I grew up there. I started with the basics—ballet and jazz—and eventually added tap, tumbling, contemporary, and hip hop.
Early on, I did compete. I remember my first time: I did a trio at a small local competition, and it got first place. The trophy was as tall as I was, and I loved it. I attended conventions as a mini, and had the opportunity to take classes from Travis Wall, Sonya Tayeh, Andy Pellick, and Joey Dowling-Fakhrieh. There was so much variety—I was in awe.
Keep reading...
Show less
For more on choosing whether to compete or not, click here.
My mom was a dancer growing up, and she went on to become a dance teacher, so I've really grown up in the studio. I started classes when I was 2, and by the time I was 9, I was training at The Dance Club and knew I wanted to dedicate all my time to dance.
Keep reading...
Show less
Win It
Oct. 13, 2017 04:31PM EST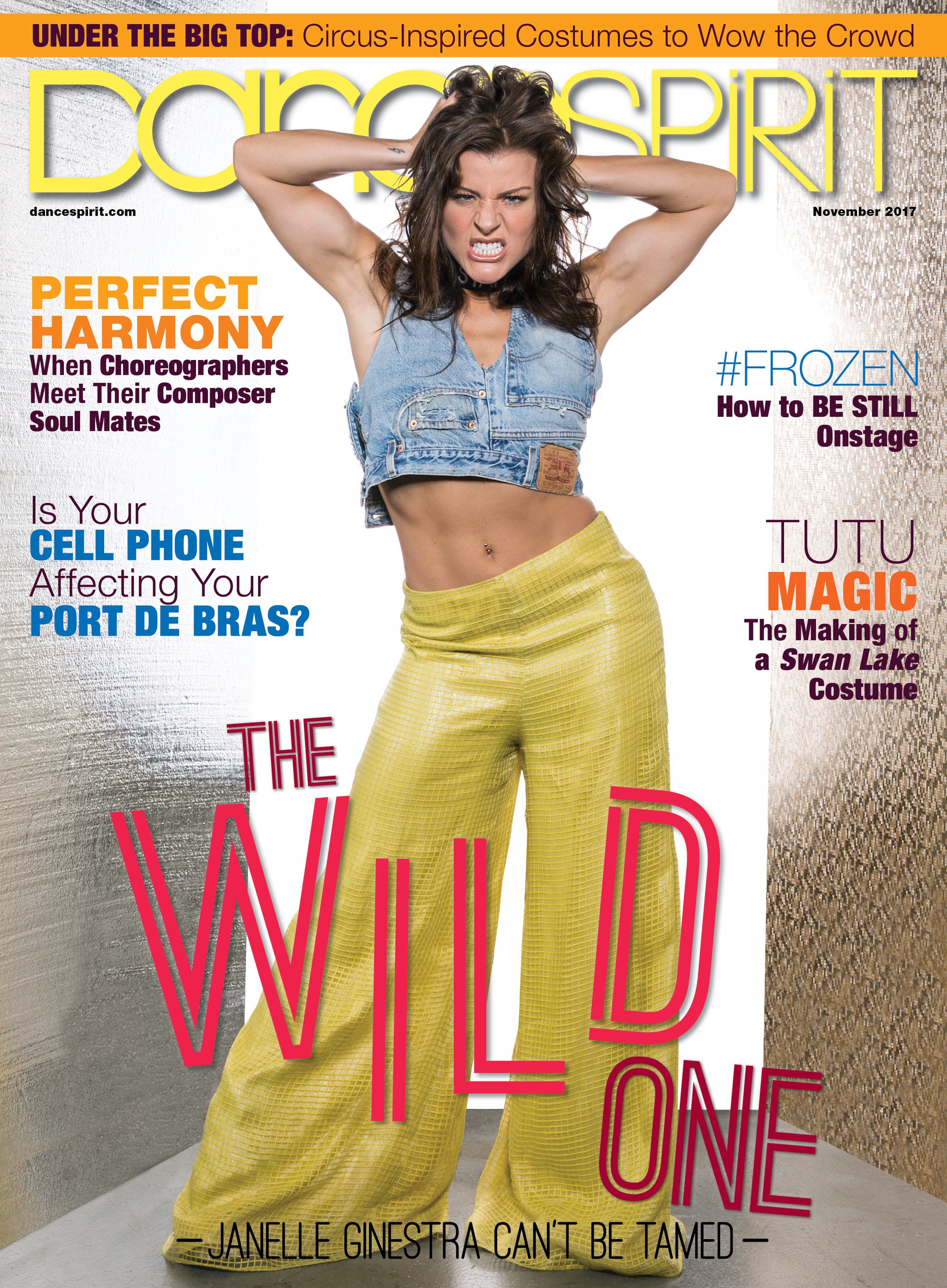 Get Dance Spirit in your inbox