Beauty
Dec. 17, 2009 11:25AM EST
Make Over Your Audition Chances
When 20-year-old NY–based dance teaching assistant Erika Einhorn explained to us that her sweet, innocent look was keeping her from booking
her dream job—making an NBA dance team—we knew we had to help her! So we contacted Danielle Mimnaugh, coach of the New York Knicks City Dancers, for expert tips and passed them along to hairstylist Tressa Degiorgi and makeup artist Angela Huff. The team worked their magic on Erika, and we watched this pretty duckling transform into a sophisticated swan. Here's how!



Haircut
Danielle: Get a trendy, feminine haircut. Side bangs add dimension and layers give hair movement.
Tressa: I textured her hair by cutting short and long pieces. These seamless layers blend well with the rest of her mane.


Hair Gloss
Danielle: Use a gloss, not dye, to make hair look healthy and shiny.
Tressa: This clear gloss reflects light and seals the cuticles, like a conditioner.


Eyelashes
Danielle: Wear fake eyelashes to make eyes look bigger—the judges could be up to 50 feet away.
Angela: Curl real lashes. Draw a thin line of eyeliner. Trim fake lash line if needed. Apply fake lashes and coat them with mascara to connect everything.


Eye Shadow
Danielle: Create a smoky eye while keeping the inner corner bright. This will  make eyes appear bigger.
Angela: Try colors like deep purple (used on Erika to complement her hazel/brown eyes), forest green or navy.


Lips
Danielle: Use a neutral lipstick with luster for pop.
Angela: Go one shade stronger than natural lip color. Worried about hair getting caught in lipstick? Blot it off and add balm to create a lip stain.


Face
Danielle: Avoid face lotion because it makes everything slippery and could smudge makeup when sweating.
Angela: Go light on the blush—it will intensify when your face gets flushed.


Skin
Danielle: Apply self-tanner or get a spray tan a few days before tryouts to give skin a nice glow.
Angela: Since Erika uses an SPF moisturizer (good job!), her face is a bit lighter than her body. To fix this, apply a water-resistant or long-wearing liquid foundation.         
Editor's Note: The day after the shoot, Erika put her new look to use. She auditioned for the New York Titans dance team and got a call back!
Leah Morrison in Trisha Brown's If You Couldn't See Me, in which the soloist never faces the audience (photo by Julia Cervantes, courtesy Trisha Brown Dance Company)
Postmodern pioneer Trisha Brown redefined how dance is seen and felt. A founding member of Judson Dance Theater, Brown frequently collaborated with other experimental artists like Yvonne Rainer, Merce Cunningham, Twyla Tharp, and Steve Paxton.
She embraced pedestrian movement, pairing everyday gesture with rhythm and fluidity. "It's liquid," says Wendy Perron, who danced with Brown in the '60s and '70s. "Like a river with many tributaries, water coming out of a faucet, or being on a raft and seeing the water move away in different directions." Brown also pushed beyond stages with choreography in fields, museums—even on the sides of buildings.
Keep reading...
Show less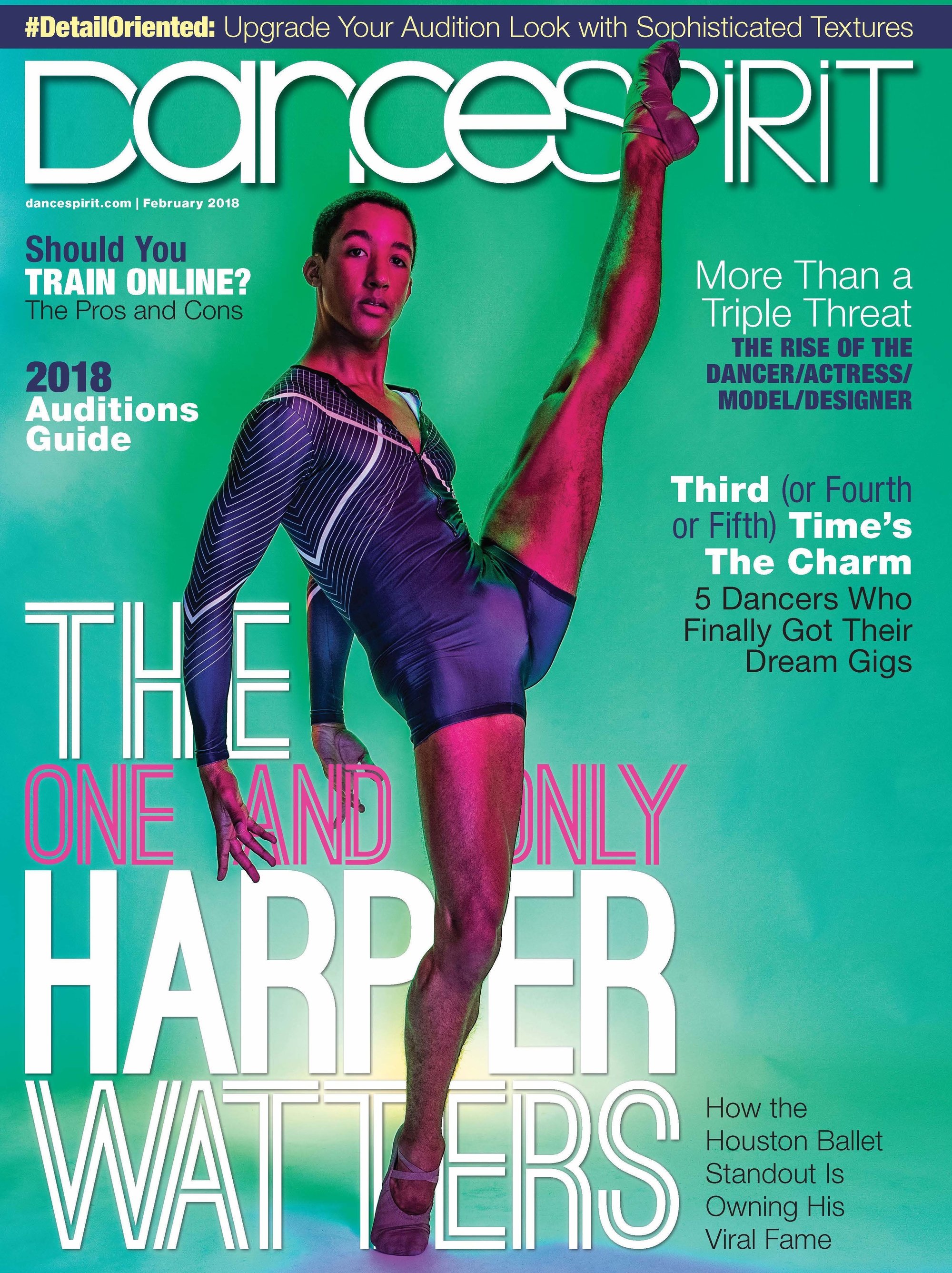 Get Dance Spirit in your inbox