Apr. 11, 2013 11:45AM EST
Mastering the Quick Change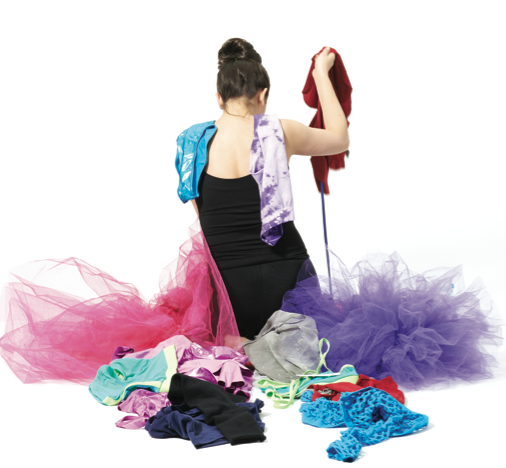 At performance time, nothing beats the feeling of hearing your musical cue—unless you're hearing it from the dressing room! Keeping track of your shoes, tights, headpieces and costumes for every number (not to mention the choreography) can be overwhelming. We caught up with professional dancers—and a Broadway wardrobe supervisor—who have mastered the art of the quick change. They gave us the inside scoop on how to make it happen, and how to deal when it doesn't.
Swap out tricky fastenings. "Tiny snaps and hooks and eyes should be replaced with large snaps and large hooks. If the change is very fast, replace all fastenings with Velcro." —Julie Ratcliffe, wardrobe supervisor for The Phantom of the Opera on Broadway
Trust yourself. "The best way to approach a quick change is to be calm, methodical and prepared. By a show's premiere, I've rehearsed the quick changes as much as the choreography. When I'm onstage, I want to enjoy the moment—the details of my costume shouldn't interfere." —Ruth Brill, Birmingham Royal Ballet artist
Layer your costumes. "In one show I worked on, the costume changes were so quick, the dancers began the show wearing their first three costumes—one on top of the other." —JR
Get organized. "I've always found it easiest to pile my costumes and accessories in the order I need to put them on. That way, the steps to a fast quick-change are all right in front of me." —Keltie Colleen, commercial dancer and former Radio City Rockette
Be prepared. "Have safety pins, small scissors and needles with black and white thread on hand in case of a malfunction. You need to be flexible, quick and resourceful." —JR
Keep your cool. "Though quick-change disasters can be horrific (or hilarious), knowing how to deal with them is the mark of a true professional. Quick thinking in the moment can prevent disaster. Plus, the extra excitement can really boost your adrenaline." —RB
The Pressure's On
You'll sweat just reading about these real-life quick changes.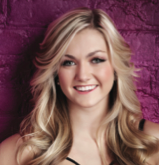 "On the 'So You Think You Can Dance' Season 9 tour, I had a costume with a bunch of stringy fabric all over—it was like a spiderweb. One night, I came backstage with one minute to change and it was all tangled. I tried my best, but I couldn't even pull it over my body. At that point, the music had started, and my partner, Cole Horibe, had to improv a solo for the whole song! —Lindsay Arnold, "Dancing with the Stars" pro

"My scariest change was as an understudy for Elle Woods in Legally Blonde: The Musical. I had to take everything off and put on this heavy, beaded costume, a giant hat and new shoes to become the bandleader in the middle of a song. It had to be done in time for me to run behind doors that opened as a big reveal for Elle, who then jumps through a breakaway sign. If I'd been late, there wouldn't have been anyone there—but I made it!" —Kate Rockwell, Sherrie in Rock of Ages on Broadway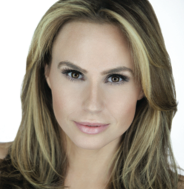 "During one performance as a Rockette in the Radio City Christmas Spectacular, I forgot to put on the white briefs that went under my dress. I went to strut onstage, but then I realized my mistake. I freaked out, and missed my entire entrance. I had to go find the briefs, and then wait in the wings until I could slip back onstage without making a big fuss. I'm surprised I didn't get fired!" —Keltie Colleen, former Radio City Rockette
Win It
Sep. 05, 2017 12:10PM EST
Photos by Erin Baiano
It's time to get your pirouette on! From September 5th to September 30th, we're hosting a contest to find out who's the best turner of them all.

Put together your most impressive turning combo. Post a video online. Share your turns with us and thousands of other dancers around the world. And if our editors think you're the top turner, you'll win a fabulous prize.
Keep reading...
Show less
All of 18-year-old Kaylin Maggard's dreams—from scoring the title of National Senior Outstanding Dancer at New York City Dance Alliance Nationals to winning the 2017 Dance Spirit Cover Model Search—are coming true. And to anyone who knows the gorgeous contemporary dancer, that's no surprise.
From the moment the Dance Spirit staff met Kaylin, it was obvious her humility and talent would take her far. Not only did she go full-out during the photo shoot and class at Broadway Dance Center, but she was always cheering on, laughing with, and supporting her fellow CMS contestants Haley Hartsfield and Michelle Quiner. During the voting period, the social media world was abuzz with praise for her work ethic, positive attitude, and generosity.
Since her CMS trip to NYC, Kaylin's moved from her hometown of Columbia, MO, to the Big Apple for her freshman year at Juilliard, and is busy getting acquainted with the city. As for the future? She's taking it one opportunity at a time, but something tells us we'll be seeing this contemporary queen reach new heights every year.
Keep reading...
Show less
New York City principal Lauren Lovette has become an icon thanks to her emotional maturity and exceptional musicality. The 26-year-old quickly rose through the ranks after joining the company as an apprentice in 2009, reaching principal status in 2015. A Thousand Oaks, CA, native, Lovette started studying ballet seriously at age 11, at the Cary Ballet Conservatory in Cary, NC. After attending two summer courses at the School of American Ballet, she enrolled as a full-time student in 2006. Last year, she made her choreographic debut with For Clara, her first piece for NYCB. Catch her latest work this month during the company's fall season. —Courtney Bowers
Keep reading...
Show less
In our "Dear Katie" series, former NYCB soloist Kathryn Morgan answers your pressing dance questions. Have something you want to ask Katie? Email dearkatie@dancespirit.com for a chance to be featured!
Dear Katie,
I know I'm not getting good enough dance training from any of my local studios. But I'm not sure I'm ready to move away to study at a big-name school, either. How do you know when you're ready to leave home to pursue your passion?
Marisa
Keep reading...
Show less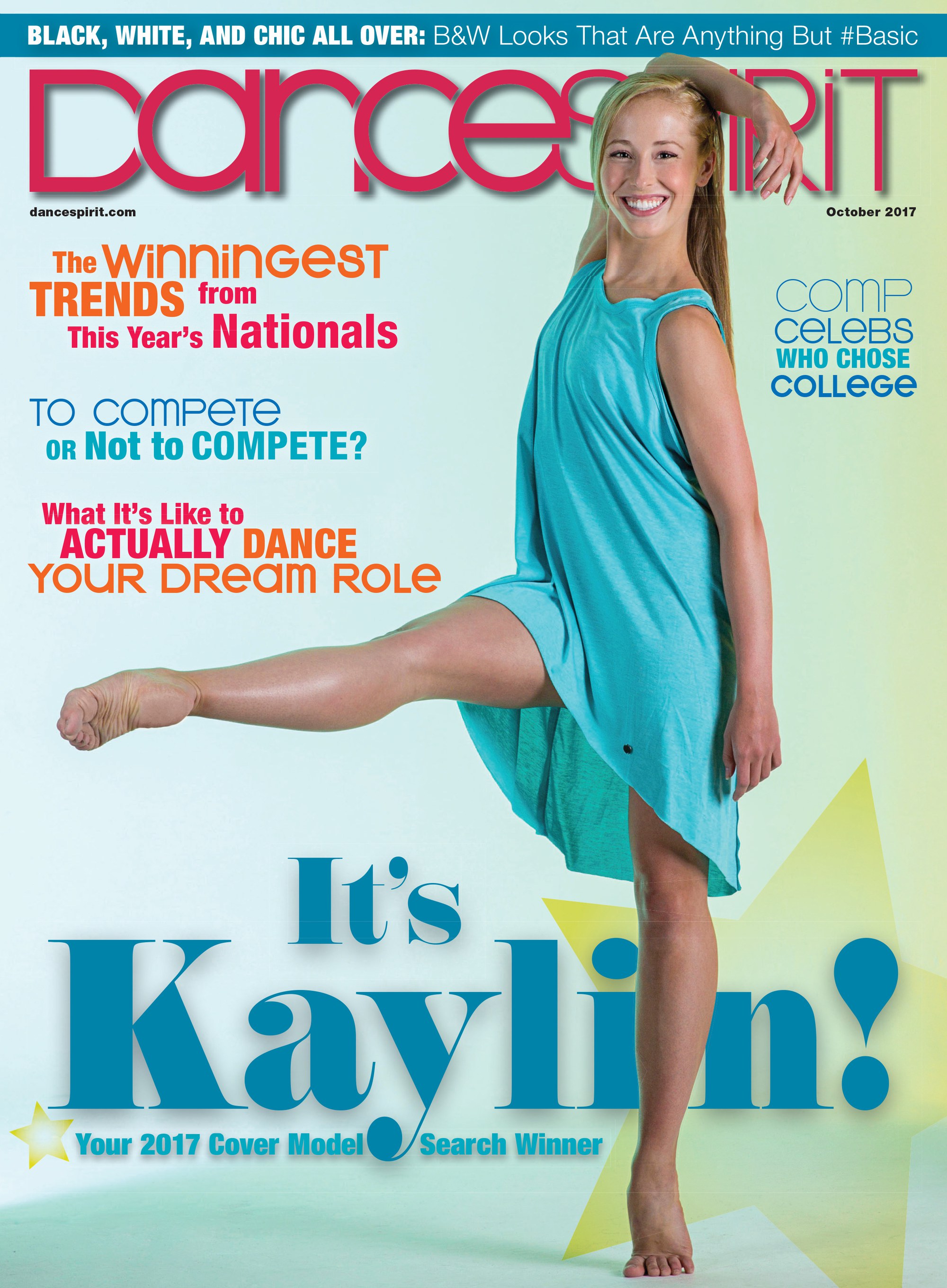 Get Dance Spirit in your inbox