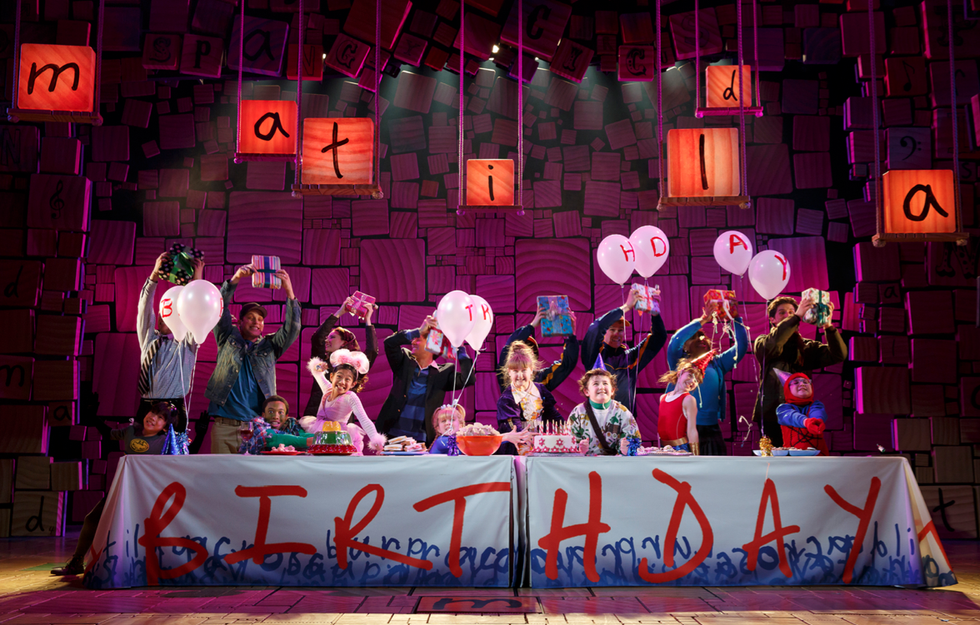 The opening scene from Matilda the Musical. Photo by Joan Marcus.
I was supposed to see Matilda the Musical when it first came out on Broadway—while it was still in previews, even.
But then I got sick, and it was the kind of sick that makes you unable to even sit in a little seat in an audience. And so I [briefly] lost my opportunity to see the show.
Meanwhile, the rest of the Dance Spirit editors saw the show without me (how rude!), and they all flipped out for it. Now, that's rare: We all have very different tastes and it's not entirely common that we all actually agree on what to obsess over. Yet here they all were, singing "When I Grow Up" and telling me all the reasons I just had to get better so I could see our shared favorite Ryan Steele (another thing we can all agree upon) fly in a swing over the audience.
It took me a while to get fully better, but as soon as I was back up and running, the first thing I did was get myself to Matilda.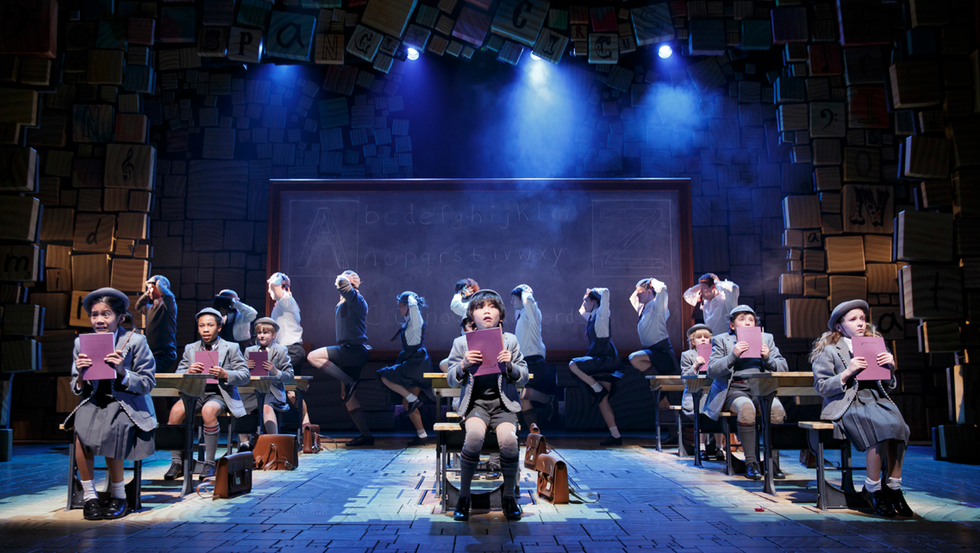 Photo by Joan Marcus.
And O...M...G...!
It's as good as—maybe better than?—everyone says. If you've seen it—or even seen glimpses of it at the Macy's Thanksgiving Day Parade or at the Tony Awards—then you understand. If you haven't seen it, please stop not seeing it. Go get tickets. It's so joyful and the kids in it are so incredible.
Speaking of the kids in the show: Matilda made news this week by announcing that the four Matildas we've grown to love and sing along with are leaving the show. We'll miss Sophia, Oona, Bailey and Milly dearly, but are pumped to meet these talented new leading ladies.
Please join us in welcoming the four girls who will share the role of Matilda: Paige Brady (10), Gabriella Pizzolo (10), Ripley Sobo (10) and Ava Ulloa (9). Paige, Gabriella and Ava are all making their Broadway debuts with this show!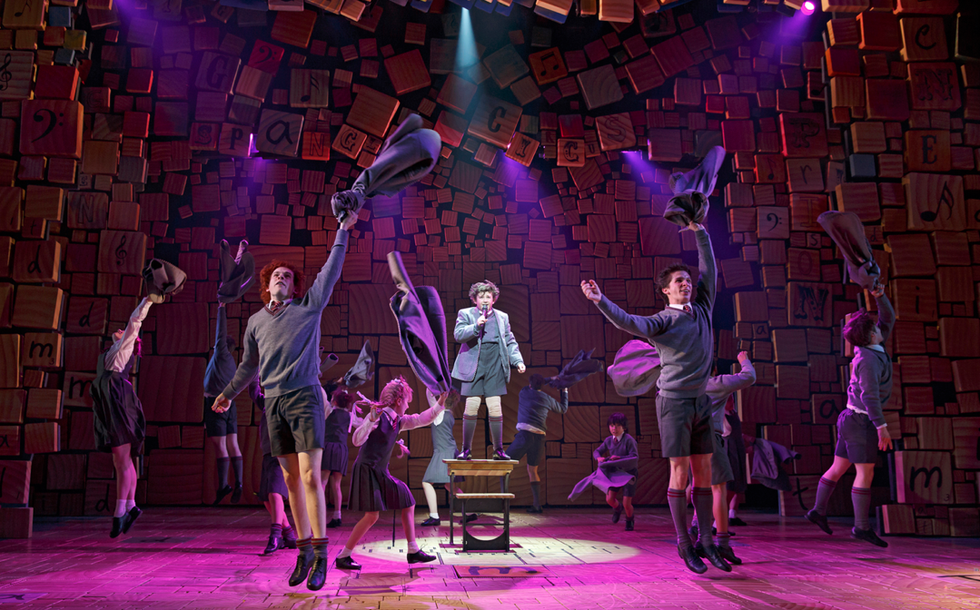 Photo by Joan Marcus.
In other Matilda headlines: Remember those catchy tunes I mentioned? They're good enough to have earned a Grammy nomination in the Best Original Score category. Congratulations, soundtrackers! (Don't tell the other nominees, but we hope you take hope the trophy.)
See the show. Learn the songs. Love the kids.
Trust me.
Much of Janelle Ginestra's career has been about helping others shine. She's dedicated herself to supporting and cheerleading her partner, WilldaBeast Adams; the emerging talents in their dance company, ImmaBEAST; and the countless dancers she inspires at master classes and conventions. Her YouTube channel has become a launching pad for young talents like "Fraternal Twins" Larsen Thompson and Taylor Hatala, thanks to viral videos featuring Ginestra's creative vision.
But Ginestra's a skyrocketing success in her own right—an in-demand choreographer, a social media influencer, and a dance entrepreneur, building a legacy one eight-count at a time. It's time for her turn in the spotlight. And she's more than ready. "I want to be a legend in whatever I do," she says. We'd argue that she already is.
Keep reading...
Show less
For more on choosing whether to compete or not, click here.
I started dance classes at a young age. By the time I was 3, I was training at The Dance Club, and I grew up there. I started with the basics—ballet and jazz—and eventually added tap, tumbling, contemporary, and hip hop.
Early on, I did compete. I remember my first time: I did a trio at a small local competition, and it got first place. The trophy was as tall as I was, and I loved it. I attended conventions as a mini, and had the opportunity to take classes from Travis Wall, Sonya Tayeh, Andy Pellick, and Joey Dowling-Fakhrieh. There was so much variety—I was in awe.
Keep reading...
Show less
For more on choosing whether to compete or not, click here.
My mom was a dancer growing up, and she went on to become a dance teacher, so I've really grown up in the studio. I started classes when I was 2, and by the time I was 9, I was training at The Dance Club and knew I wanted to dedicate all my time to dance.
Keep reading...
Show less
Win It
Oct. 13, 2017 04:31PM EST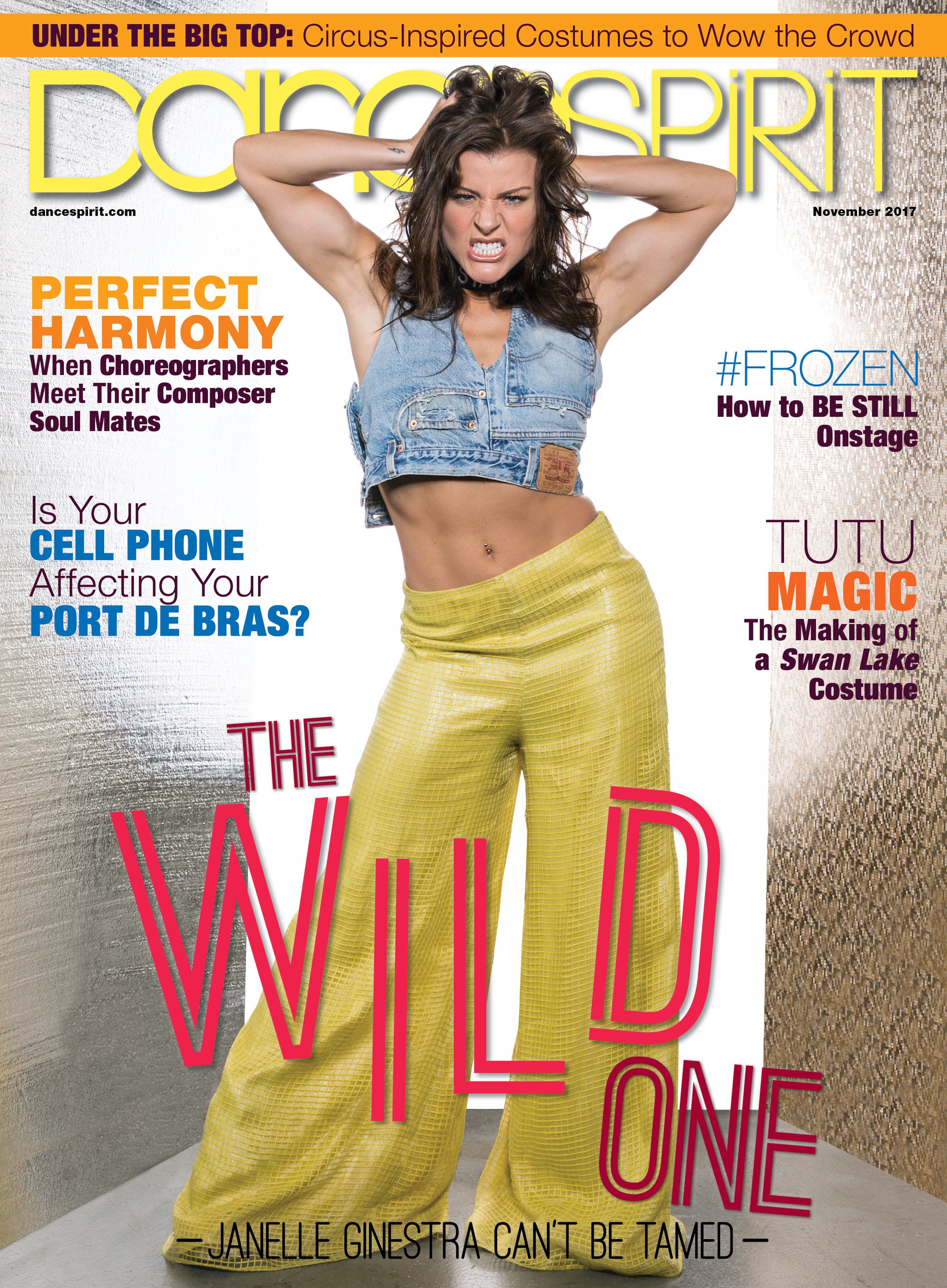 Get Dance Spirit in your inbox