Meet Dancers Who Auditioned 3, 4, Even 7 Times—and Finally Got the Gig
Marko Germar auditioned for 'So You Think You Can Dance' three times before making the cut (courtesy Adam Rose/FOX)
Every dancer knows the audition process is full of rejection. But hearing "no" again and again, from the same casting team, and then coming back for more? That takes some serious motivation. These dancers were all cut multiple times from auditions for their dream jobs, took it in stride, and ended up getting the gig.
---
Marko Germar: "So You Think You Can Dance" All-Star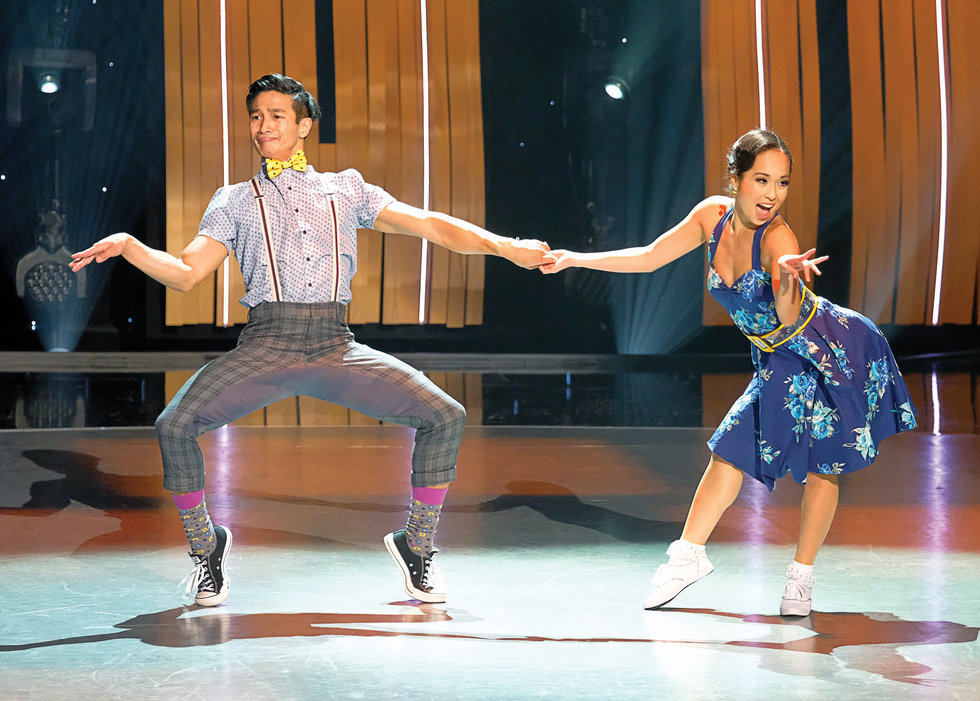 Marko Germar with Koine Iwasaki on "So You Think You Can Dance" (courtesy Adam Rose/Fox)
Number of times he auditioned for "SYTYCD": Three
Round After Round
"The first time I auditioned for 'SYTYCD,' in Season 5, I went to Vegas but got cut in the first round. During Season 7, I went to Vegas and got cut during the contemporary portion. I came back during Season 8 and went all the way through to the finale. Each time, I felt like I had to get past where I was cut before."
Getting an Edge
"In between the auditions, I took class at the Edge studio so much that people thought I was on scholarship there. I was constantly training and auditioning. It taught me how to be professional. That gave me the confidence, and physical and mental stamina, to keep trying."
Banishing Nerves
"By the third time I auditioned, I had a veteran mentality. There's no reason to psych yourself out, because you've already done it! The judges asked me to dance with multiple partners, which made me think they trusted me, and that helped me to know I could do it."
Advice for DS Readers
"A setback is a reason to try again. Just because one person says 'no' doesn't mean the next person will."
Chalvar Monteiro: Alvin Ailey American Dance Theater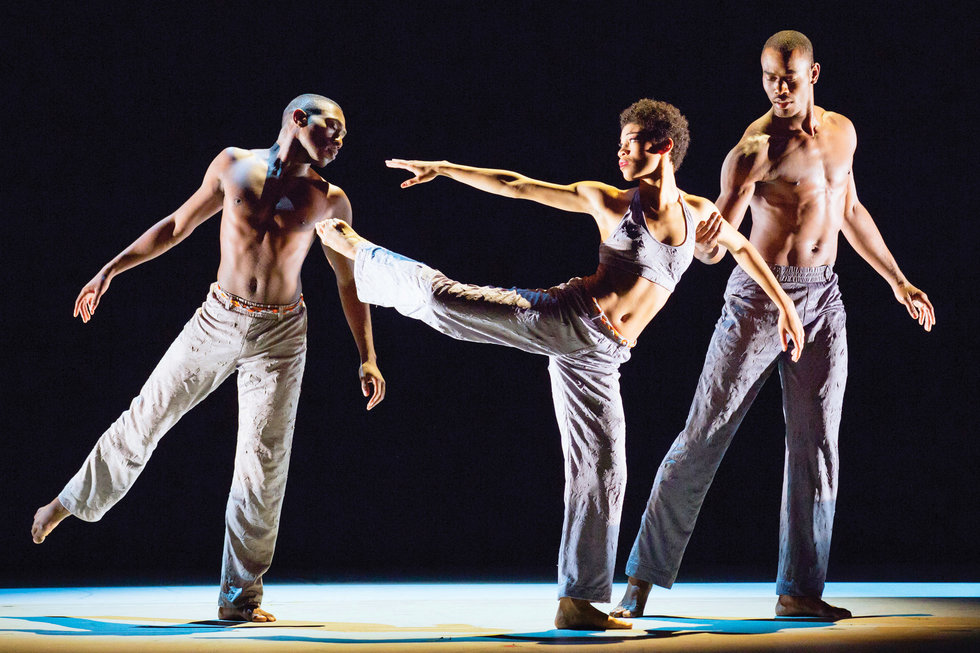 Alvin Ailey American Dance Theater's Chalvar Monteiro (left), in Kyle Abraham's "Untitled America" (photo by Paul Kolnik, courtesy Alvin Ailey American Dance Theater)
Number of times he auditioned: Seven
Commitment to the Dream
"I made a promise to myself that I would never stop trying for something I truly wanted. I learned everything I could at the company I was dancing for at the time, and then took that with me to Ailey."
Finding Patience
"I learned to stop trying to speed up the process of success. I took the time to understand what I truly wanted for myself as a person, and whether I was making career moves that really resonated with me."
What It Felt Like to Hear "Yes"
"It was a big relief, but also very daunting. I was the only dancer to be hired that year, and I felt like all eyes were on me."
A Transformational Journey
"The seven-year process to joining Ailey transformed me into my own biggest support system. I was able to focus on clarity, quality, and spirit. I truly feel I became the dancer I am today because of the beautiful people I worked with along the way."
Mary Kate Hartung: Wendy, "Finding Neverland" national tour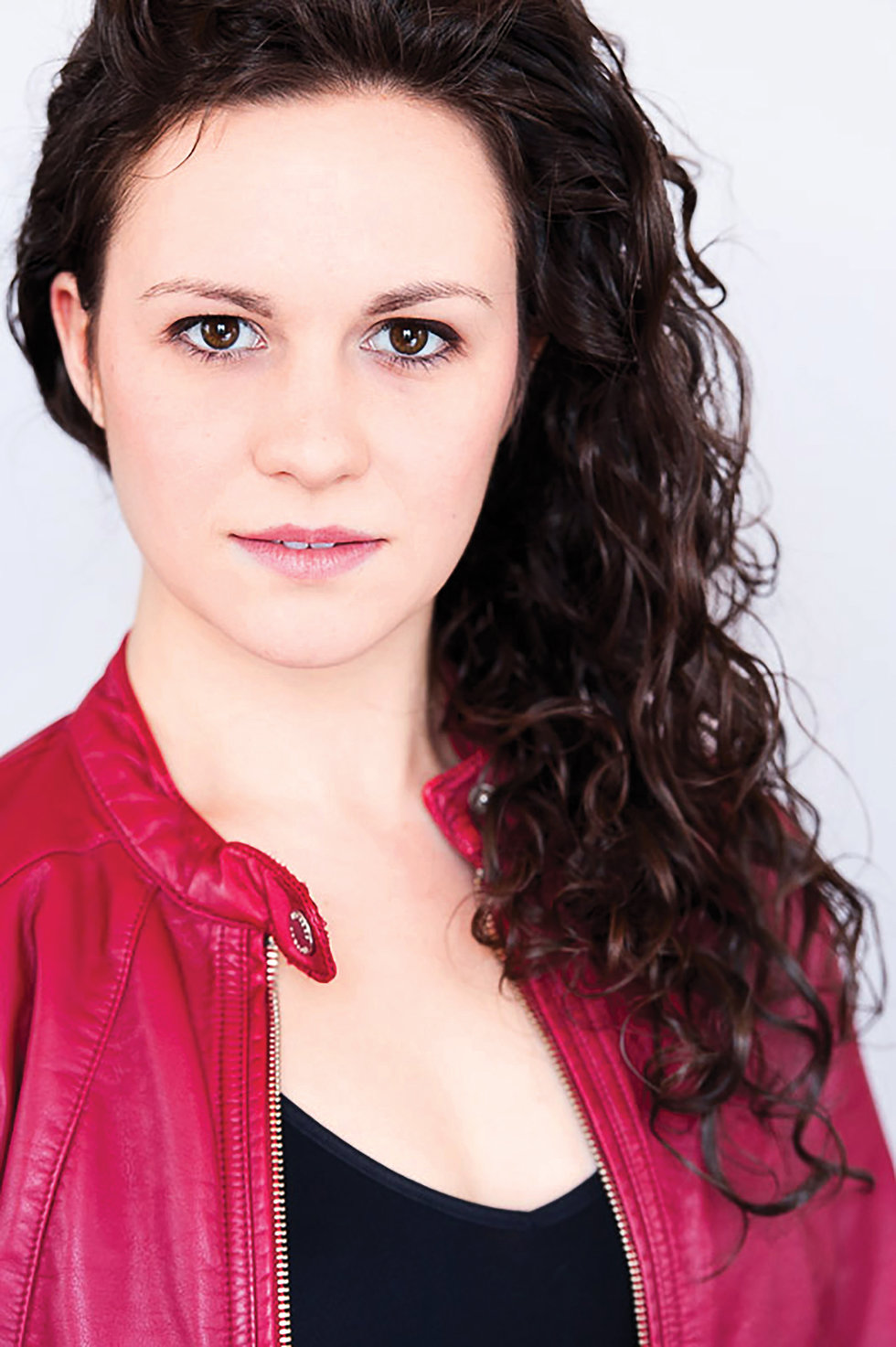 Mary Kate Hartung (courtesy Anita Dloniak & Associates)
Number of times she auditioned: Two ("But I auditioned for the same casting director at least 20 times within a year.")
Booking the Gig
"My first audition for Finding Neverland marked my transition from concert dance to musical theater. I broadened the classes I took, the kinds of auditions I went to, and was blessed with some amazing opportunities that allowed me to grow tremendously as an artist. I came into my second audition with much more confidence and a better skill set to back me up.
"What It Felt Like to Hear "Yes"
"I was scrubbing gunk off my kitchen floor when I got the call from my agent. I couldn't believe it! I felt like all my hard work had paid off in exactly the way I'd wanted it to, but I'd be conceited to dismiss the importance of luck and timing."
Emeri Liza Fetzer and Kayla Farrish: "Sleep No More"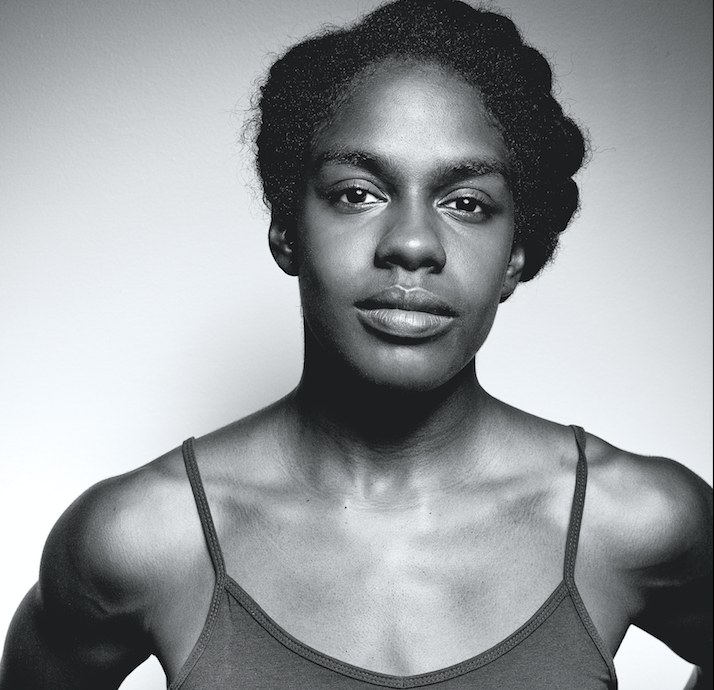 Kayla Farrish (photo by Stephanie Crousillat, courtesy Farrish)
Number of times they auditioned: Three and five, respectively
Loving the Process
Kayla: "When I did my first audition, I absolutely loved the entire process—the improvisation, phrasework, partnering, storytelling movement concepts, and musicality techniques. Every part of it was so exciting, and that's unusual for an audition. The movement and ideas allow you to bring yourself into a role, while still challenging your skills."
Necessary Self-Confidence
Emeri: "The first time I auditioned, I was kept through all the cuts, with an extraordinarily talented group of people. It didn't pan out. When I came to the next open call, I was cut in the first round. When I went back the third time, I had a strong feeling of 'I'm going to book this job.' I felt that I finally knew what the casting team needed to see from me. I danced for the show for two years."
Advice for DS Readers
Emeri: "The audition process changed my perspective on the business of dance. It's a game of persistence and resilience. Sometimes it won't be enough to just do the combination right."
A version of this story appeared in the February 2018 issue of Dance Spirit with the title "When Persistence Pays Off."
(From left) ABT's Erica Lall; NYCB's India Bradley; Washington Ballet's Nardia Boodoo; NYCB's Rachel Hutsell (all photos by Rachel Neville)
Misty Copeland. Her name is synonymous with exquisite artistry and outspoken advocacy. And her visibility has made a huge impact on the ballet world. Ballet's relationship with race has always been strained at best, hostile at worst. But Copeland's persistent message and star quality have finally forced the ballet industry to start talking about racial diversity, inclusivity, and representation. "The rarity of seeing ourselves represented is sad," Copeland says. "The more we see every hue and body shape represented on the stage, the more possibilities young dancers feel they have for themselves."
Keep reading...
Show less
Our nominees (clockwise from top left): Roberto Campanella, Aurélie Dupont, Ashley Wallen, and Anthony Van Laast
Last month, we asked why there wasn't a Best Choreography category at the Oscars—and discovered that many of you agreed with us: Choreographers should definitely be acknowledged for their work on the super-dancy movies we can't get enough of.
Now, we're taking matters into our own (jazz) hands.
We've decided to create a Dance Spirit award for the best cinematic choreography of 2017. With your input, we've narrowed the field to four choreographers whose moves lit up some of the best movies of the year. Check out our nominations for best choreography below—and vote for the choreographer you think deserves the honor. We'll announce the winner on Friday, March 2.
ABT JKO School student Miuka Kadoi shoiwng off her beautiful line (photo by Kenneth Edwards)
Contemporary phenom Christina Ricucci has super-flexible hips, which means she can stretch her legs to unbelievable heights. But when she noticed herself making contorted positions in class, Ricucci realized she was approaching her extensions all wrong. "I went back to the basics in class, squaring my hips and using my turnout," Ricucci says. "I learned to create proper positions, rather than whacked-out versions of them."
Some dancers are so wonky they have a hard time supporting their high legs, while others struggle with limited flexibility. But no matter your facility, you can find a balance of stretch and strength to achieve your fullest range of extension. It's not about how high (or not) your legs can go: It's the quality of the movement, and how you get those legs up, that counts.
Keep reading...
Show less
Popular
Feb. 16, 2018 11:58AM EST
Via Jaime Guttenberg's memorialized Facebook page
Yesterday, the dance community was heartbroken to learn that Jaime Guttenberg and Cara Loughran, both 14-year-old dancers, were among the 17 people killed on Valentine's Day in the shooting at Marjory Stoneman Douglas High School in Parkland, FL.
Keep reading...
Show less
Bronze medalist Kaetlyn Osmond skating her "Black Swan" long program (screenshot via YouTube)
Once upon a time (until the 2014 Winter Olympics in Sochi concluded, to be exact), figure skaters had to compete to music without words. Before this rule change, a skater faced an automatic point deduction if the music even hinted at vocals. Understandably, there were *a lot* of Olympic programs skated to classical music, and you'd tend to hear the same music selections over and over and over.
Keep reading...
Show less


Get Dance Spirit in your inbox