Meet Ailey II's Tyler Brown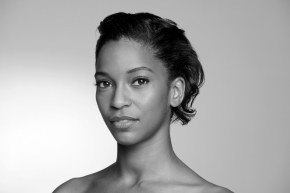 This month, Ailey II returns to NYC for a two-week season you don't want to miss. Fresh off North American and European tours, the second company is back in the states and ready to share some of their most-loved works with their home audience. We caught up with first-year Ailey II dancer Tyler Brown to find out what it's like dancing in one of America's favorite second companies.
Dance Spirit: You just returned from a massive tour. What was life on tour like?
Tyler Brown: It was a great experience. I especially loved the south of France—it's covered in palm trees! Fortunately, one of our company members grew up speaking French. I ate a lot of croissants.
DS: How are the European audiences different from NY audiences?
TB: When the audiences overseas really like a performance, they do this synchronized clap—it can really throw you off if you're not used to it! It's like a marching sound.
DS: You're dancing quite a few lead roles this season. Do you have a favorite?
TB: I love them all! Each one is so diverse and really challenging. I'll go from something super fast to an adagio to contractions to throwing on my heels—the rep is really making me stronger. But if I had to choose just one, it would be my role in Quintet. The piece features five ladies wearing blonde wigs and red mermaid dresses. It's choreographed by Alvin Ailey and is very theatrical. I love getting dressed up and putting on my showgirl character!
DS: When did you know you wanted to dance with Ailey?
TB: I saw the company perform for the first time when I was 11. It was a surprise for my birthday, and I was in awe from beginning to end. I never dreamed I would go to the school and eventually join the second company. When I did come to the Ailey school and actually saw the company members in their environment, it sealed the deal and motivated me to join them one day.
DS: If you had to sum up your first season with Ailey II in three words, what would they be?
TB: It's been fabulous.
FAST FACTS
Birthday: May 16
Most-played on her iPod: "I'm a huge Lady Gaga fan!"
Favorite dancers of all-time: Sylvie Guillem and Renee Robinson
Favorite food: Sushi
Something people don't know about her: "I have an obsession with the Disney movie The Princess and the Frog."
The best advice she's ever received: "Let it go and just dance."
If she could be a superhero, her power would be: Invisibility
Her go-to stress reliever: Sleep
Performer she'd die to work with: Lady Gaga
Favorite dance movie: Center Stage
Must-see TV show: "Nip/Tuck"
Non-dance hobbies: Music and photography
Dream dance role: "I wish I were fierce enough to be the Black Swan—but just Odile, not Odette."
Much of Janelle Ginestra's career has been about helping others shine. She's dedicated herself to supporting and cheerleading her partner, WilldaBeast Adams; the emerging talents in their dance company, ImmaBEAST; and the countless dancers she inspires at master classes and conventions. Her YouTube channel has become a launching pad for young talents like "Fraternal Twins" Larsen Thompson and Taylor Hatala, thanks to viral videos featuring Ginestra's creative vision.
But Ginestra's a skyrocketing success in her own right—an in-demand choreographer, a social media influencer, and a dance entrepreneur, building a legacy one eight-count at a time. It's time for her turn in the spotlight. And she's more than ready. "I want to be a legend in whatever I do," she says. We'd argue that she already is.
Keep reading...
Show less
For more on choosing whether to compete or not, click here.
I started dance classes at a young age. By the time I was 3, I was training at The Dance Club, and I grew up there. I started with the basics—ballet and jazz—and eventually added tap, tumbling, contemporary, and hip hop.
Early on, I did compete. I remember my first time: I did a trio at a small local competition, and it got first place. The trophy was as tall as I was, and I loved it. I attended conventions as a mini, and had the opportunity to take classes from Travis Wall, Sonya Tayeh, Andy Pellick, and Joey Dowling-Fakhrieh. There was so much variety—I was in awe.
Keep reading...
Show less
For more on choosing whether to compete or not, click here.
My mom was a dancer growing up, and she went on to become a dance teacher, so I've really grown up in the studio. I started classes when I was 2, and by the time I was 9, I was training at The Dance Club and knew I wanted to dedicate all my time to dance.
Keep reading...
Show less
Win It
Oct. 13, 2017 04:31PM EST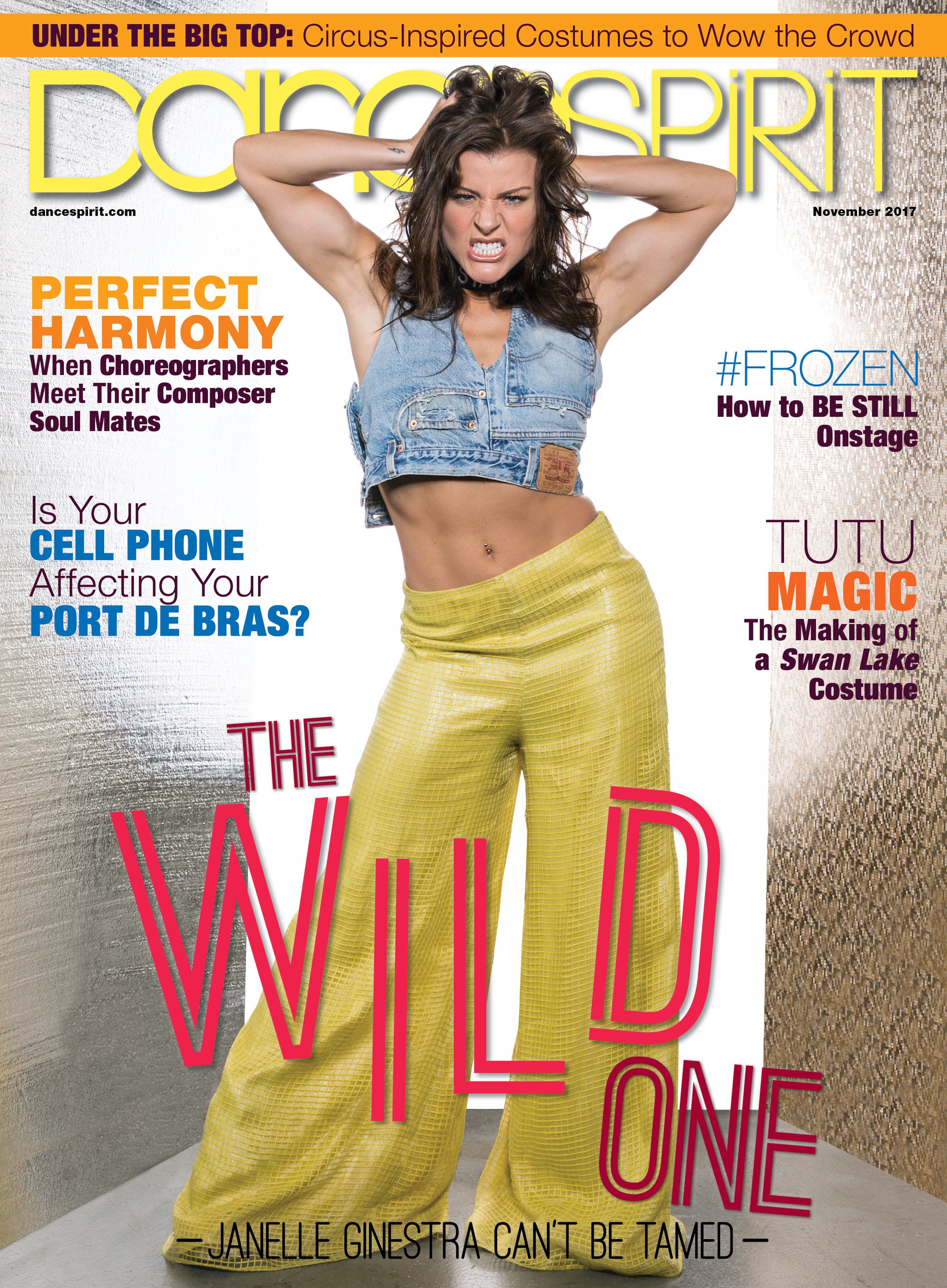 Get Dance Spirit in your inbox