Meet the Ballerina Who's Not Letting Her Height Get in the Way of Her Dancing
Sara Michelle Murawski (photo by Vikki Sloviter, courtesy Murawski)
At 5' 10.5", Sara Michelle Murawski stands taller than most people, let alone most ballerinas. As a student, Murawski was always told her height was a positive thing, and that elongated lines are what ballet is all about. But in the professional world in the U.S., she encountered a totally different mentality. Her story went viral last December, when she was fired from Pennsylvania Ballet for being "too tall." After a devastating few months, Murawski was the first principal signed to the new American National Ballet, a Charleston, SC, company whose mission is to celebrate dancer diversity. Here, she tells her story. —Courtney Bowers
---
UPDATE: Murawski resigned from American National Ballet in late October, after the company let many of its dancers go.

Growing Up Tall
Even as a young ballet student, I was already quite lanky—all legs and limbs, and no torso. When I was 15 (and already 5' 9") I discovered The Rock School for Dance Education in Philadelphia, PA. Training there was probably one of the most influential parts of my life, because they embrace the beauty of all dancers. My teachers taught me that being tall was a good thing, and I started to accept my height.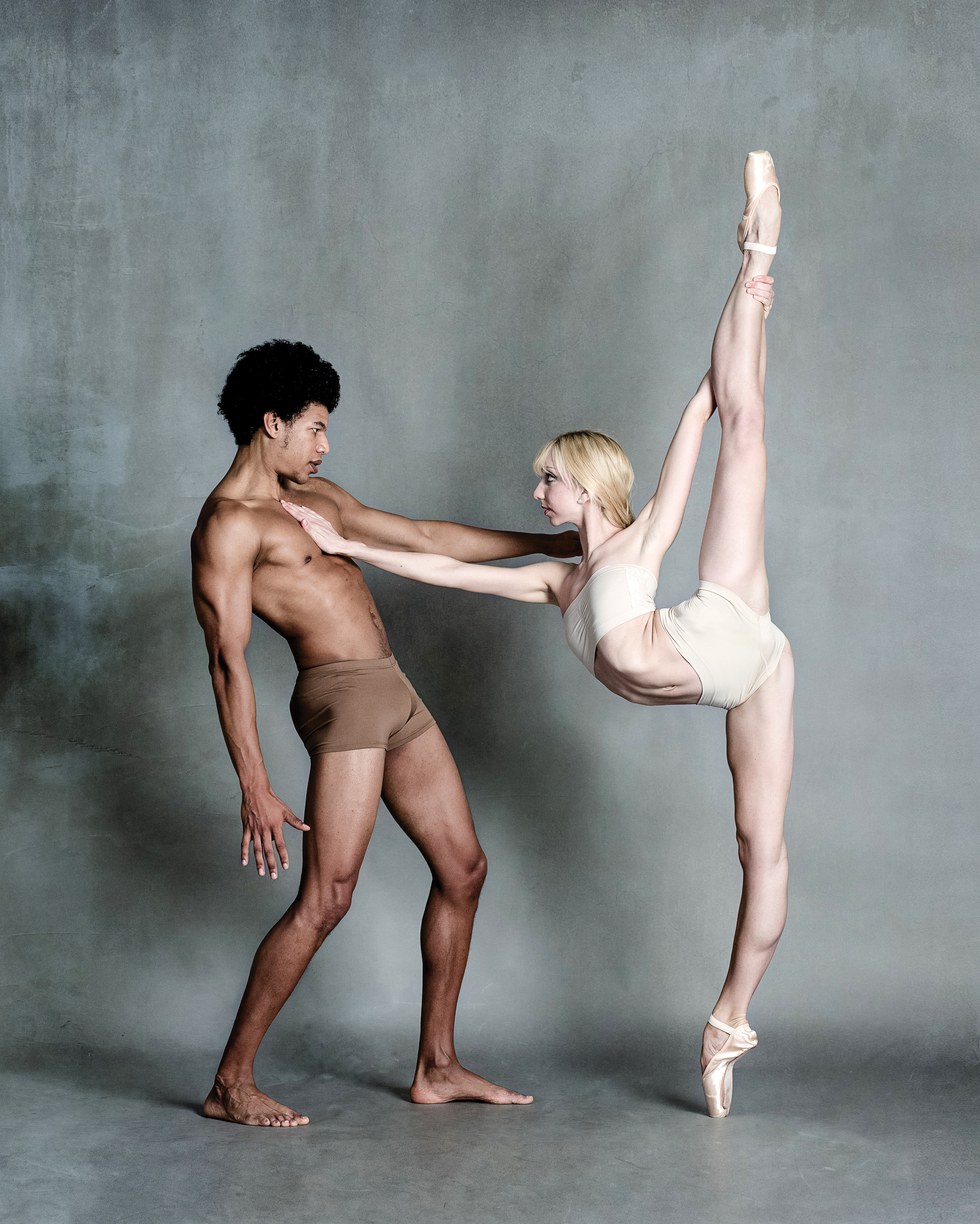 Murawski with dancer David Marks (photo by Sloviter, courtesy Murawski)
Building a Career
At 17 years old, I started in the corps de ballet at Dresden Semperoper Ballett in Germany. I already knew that
I should probably be dancing in Europe—European companies tend to be more open-minded about height. I didn't even audition in the U.S. At the time, Dresden had some very tall dancers in the company—some of them even taller than me! Later, I went to dance with Slovak National Ballet, where I was able to perform principal roles in full-length ballets with a principal male dancer who was about 6' 5".
Heading Back Stateside
While I was at Slovak National Ballet, Ángel Corella, the artistic director of Pennsylvania Ballet, reached out and offered me a principal contract with his company. I was elated because I grew up in Philadelphia at The Rock, so it was like home to me. I was very grateful and humbled.
I started my first season in August 2016, and everything seemed great. I was getting positive attention for roles not even meant to be danced by tall girls. When I danced the Sugarplum Fairy in The Nutcracker, I had so many moms with children at the school come up to me and say things like, "You're breaking the mold!" It wasn't just about me—it was about future generations, too.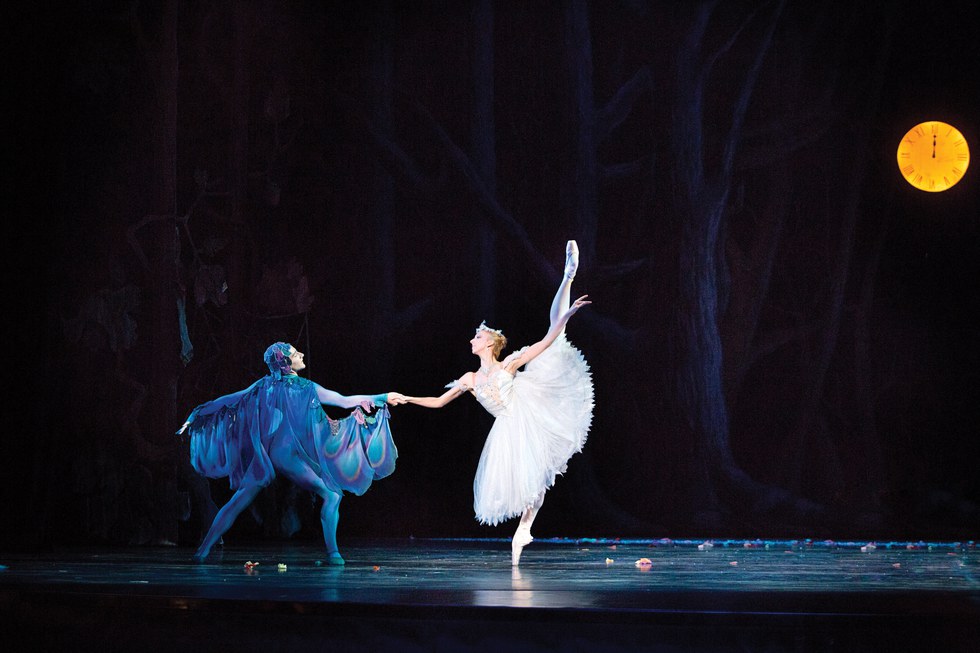 Murawski as the Fairy Godmother in Pennsylvania Ballet's "Cinderella" (photo by Alexander Izilaev, courtesy Murawski)
I found out my contract wasn't going to be renewed that December, right before my last performance of The Nutcracker. I was devastated. It was incredibly hard to go onstage right after being told that—I was crying my makeup off in the wings. I felt lost, scared, alone, and unwanted. Even though it was difficult, I finished out the whole season, which ended this past May.
Some social media posts and an article about my firing went viral, and the public outcry saved me. I even had some big dance names write to me personally. It was the thing that made me believe in humanity and dance again. So many dancers in this country share and understand my frustrations.
Breaking the Mold
During one of my lowest days, American National Ballet sent me the kindest, most supportive message on Instagram. ANB is a new company in Charleston, SC, whose mission is to highlight diversity and to give dancers who may be different a chance to shine.
I visited Charleston a few weeks after talking to them on the phone and fell in love with the city, and with what ANB is doing. It's all long overdue. I was the first principal dancer to sign on, and I'll also serve as the visionary assistant to the artistic director.
I'm so excited to be working with ANB. People want this kind of change in the dance world. At ANB they're after real artists. And they're going to get better dancers that way. To all the tall, hopeful dancers out there: Please carry your height with pride and joy.
A version of this story appeared in the October 2017 issue of Dance Spirit with the title "A Tall Tale."
(From left) Mean Girls dancers Riza Takahashi, Ben Cook, Kamille Upshaw, Jonalyn Saxer, DeMarius R. Copes, and Stephanie Lynn Bissonnette (photos by Erin Baiano)
Get in, losers. We're going to Broadway.
OK, not losers, actually—more like the bajillion die-hard fans of Tina Fey's 2004 cult hit Mean Girls, who've been wearing pink every Wednesday since a musical adaptation of the film was first teased back in 2013.
Now their world is like a cake filled with rainbows and smiles, because Mean Girls the musical, which had a trial run in Washington, DC, last fall, is set to open at Broadway's August Wilson Theatre April 8. And in a very grool twist, it turns out the show—with direction and choreography by Casey Nicholaw and a book by Fey herself—is delightfully dancey.
Keep reading...
Show less
Screenshot form YouTube
What do you get when a hoard of dancers collaborate to the catchy tune of "Love Somebody," by the band Frenship? The most epic dance party ever, of course! Said dance party was produced by the talented Michael Riccio, who's performed in feature films, including "Confessions of a Teenage Drama Queen" and "Shrek Forever After."
Keep reading...
Show less
Quiz
Dec. 11, 2017 04:24PM EST
Alicia Vikander in Tomb Raider (Warner Brothers)
Keep reading...
Show less
University of Minnesota Dance Team (courtesy University of Minnesota)
They say there's no "I" in "team"—and nowhere is that truer than the world of college dance teams, where precision reigns, uniformity is key, and a single misstep from any given "I" can cost a group a championship trophy. So it's unsurprising that securing a spot on one of the best dance teams in the country is no easy feat.
Members of these highly athletic teams rehearse for hours every week—on top of academic classes and commitments—and perform at football and basketball games, annual concerts, and nationally televised competitions (hi, ESPN). And "no I" rule notwithstanding, each of these top teams is made up of highly trained, highly technical, highly hard-core individuals, who come together to create a ready-for-victory pack.
These six teams aren't one-off success stories—they're consistently strong, and earn the top spots at major competitions like UDA and NDA nearly every year. Up for the challenge? Here's what to know before you go to auditions.
Keep reading...
Show less
Popular
Mar. 16, 2018 12:48PM EST
courtesy ADCC
Are you a high school senior who's been accepted to a four-year accredited college or university program? Congrats! Within the 2017-2018 season, have you competed in events run by at least two of the organizations in the above graphic? Double congrats, because the Association of Dance Conventions and Competitions, or ADCC for short, wants to give you $1,000 (!!) towards college tuition.
Keep reading...
Show less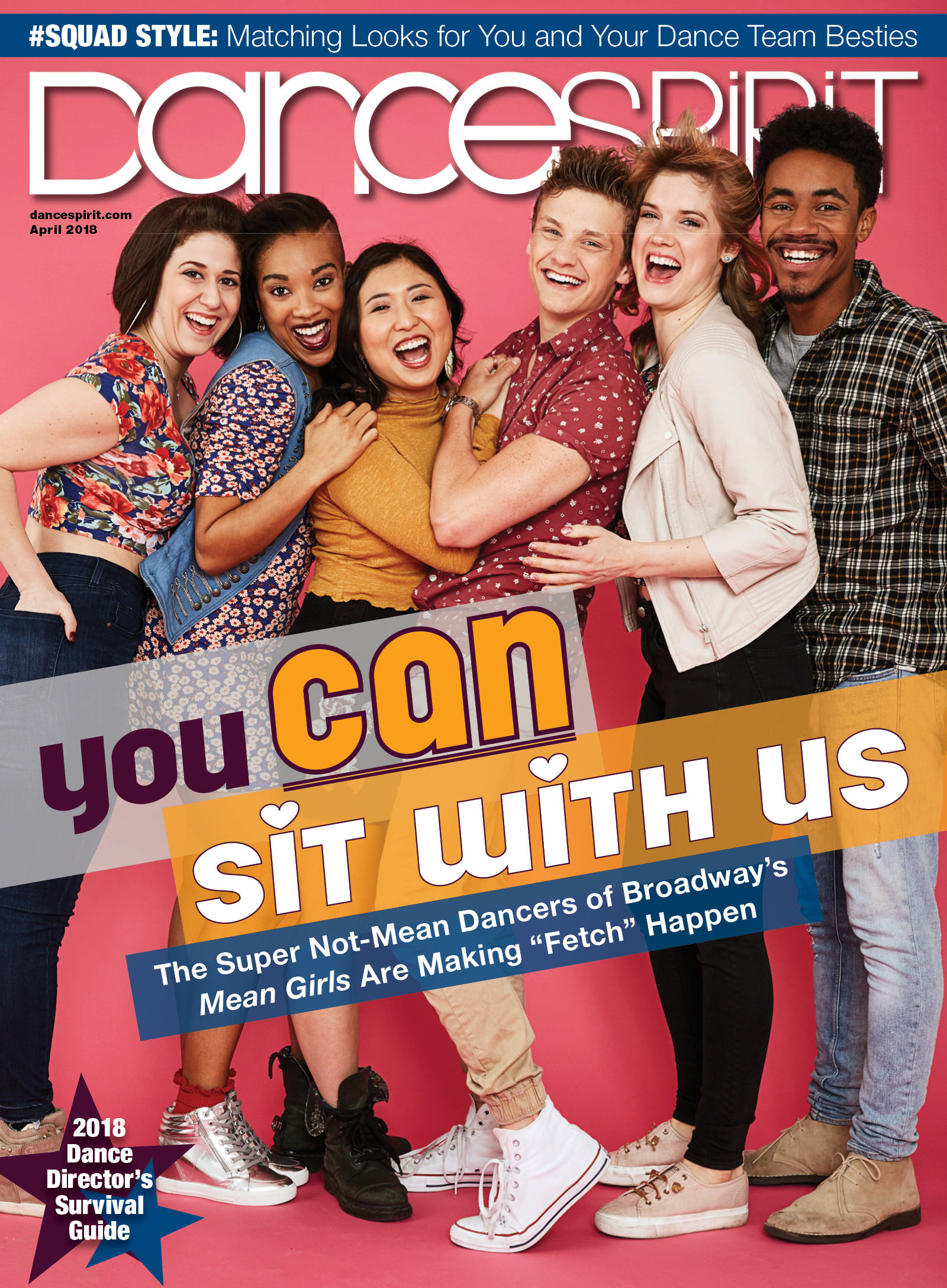 Get Dance Spirit in your inbox