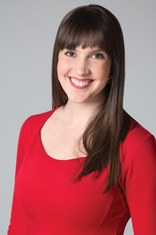 Margaret Fuhrer
Editor in Chief
When I was 3, I told my mom that I wanted to be a ballerina. She thought I just wanted a tutu, so she made me one—but she quickly discovered I was serious! Two years later I started taking ballet classes, and I've been dancing ever since. During high school I attended summer programs at the Chautauqua Institution and Boston Ballet, and performed with a youth ballet company. A bad knee injury kept me from auditioning for professional groups, so I ended up at Princeton University, where I discovered choreography (and hip hop!) in a fantastic student-run dance troupe, diSiac Dance Company. College was also where I fell in love with writing. After graduation I pursued a master's degree in journalism as part of New York University's Cultural Reporting and Criticism program (where I met my idol, New Yorker dance writer Joan Acocella). Now I'm lucky enough to be combining all of my passions at Dance Spirit.
Five Fun Facts About Margaret:
My family calls me Meg, but in kindergarten I decided to go by Margaret because I thought it was a better "ballerina name."
I have my best gym workouts when I'm listening to ballet music. No, seriously!
I like raw carrots but not cooked carrots, and baked potatoes but not mashed potatoes.
I never use the snooze button. I'm fully awake the first time the alarm goes off—or even a minute before. This is a problem on weekends.
I love dance history so much I wrote a book about it!
---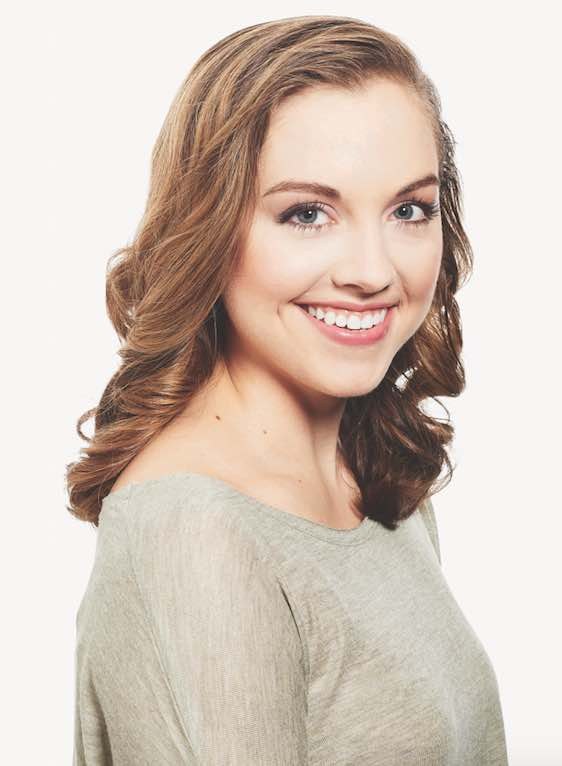 Courtney Bowers Managing Editor
For my first tap performance, at age 5, I wore the world's itchiest blue tutu—but I couldn't have cared less, because from that moment on I was absolutely in love with being onstage. A few years later, I got into musical theater dance and began attending summer programs at Broadway Dance Center. While studying at Georgia State University, I performed in regional productions—Chicago, Thoroughly Modern Millie, 42nd Street—and also discovered my love of magazine journalism. After working for a few years at a publishing company in Atlanta, I decided it was finally time to make the move to NYC. Now, I'm beyond grateful to be merging my passions here at Dance Spirit.
Five Fun Facts About Courtney:
I'm a magazine hoarder. Seriously—I can't make myself throw any away. I have a collection of over 500 at my parent's house. My mom threatens to recycle them about every other day.
My favorite choreographer gave me the nickname "Lashes," because my eyelashes are so long I never had to wear fake ones during performances.
I minored in political science, and for a few years I thought I might want to go to law school. I'm still a political news junkie, and always catch up on the latest every morning and every night before I go to bed.
The dance nerd in me loves rehearsals. Growing up, I used to come to rehearsals I wasn't called for, just to watch everyone else perform.
I have a major case of wanderlust, and am constantly thinking about and planning my next adventure. Seven countries down, tons more to go!
---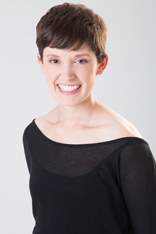 Nicole Loeffler-Gladstone
Assistant Editor
I didn't start dancing until I was 9 years old, when my mom suggested that I might be better suited to the dance studio than to gymnastics. She was right. I started out taking ballet, jazz, tap and hip hop, but I quickly became a serious bunhead. In high school I performed with a local student company, directed by two former Sacramento Ballet principals. I went to Hampshire College, where I completed a dual degree in resource politics and performance studies. College introduced me to modern and experimental dance, which fed my ongoing obsession with contemporary dance. Going to college also gave me the opportunity to choreograph my own work, something I continue to pursue. After spending a few years freelancing in Chicago, I've landed in New York. I can't believe I get to dance and write in a city pulsing with so much creative energy!
Five Fun Facts About Nicole:
When I was a senior in high school I made an onstage mistake in every single one of my performances, including one in front of 2,000 people.
The only nickname I've ever had is Chel-Chel, thanks to college roommates who thought my name was Chelsea.
I am a voracious reader and I average one book per week. Hit me up for recommendations!
I love to climb trees and will do so at any opportunity.
I've been in classes with San Francisco Ballet and LINES Ballet principals, and dancers from Gallim Dance and Hubbard Street Dance Chicago. How inspiring!
---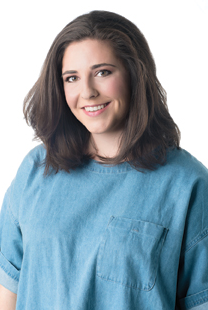 Olivia Manno
Assistant Editor
I was 4 years old when my mom thought it would be a good idea to put me on a pony rather than in a dance class. 18 years later, I have no regrets—I had an incredible competitive horseback riding career—but the itch to dance never really disappeared. So, instead of attempting an art form that takes a lifetime to master (not to mention some serious natural ability), I decided to admire dance as a spectator and a student. Attending New York University as a fine arts major was especially eye-opening. There was so, so much amazing dance within NYC. I started going to New York City Ballet and to shows at the Joyce Theater as much as possible, and was lucky enough to witness works of every dance genre by some insanely talented student-choreographers at NYU. Now I'm reading and writing about dance all day, and I couldn't be more excited!
Five Fun Facts About Olivia:
My love for ballet began after I first read "Angelina Ballerina." My mom gave me a pair of pointe shoes with the book, and I still have them (even though I can squeeze maybe three of my toes into them!).
One time at a horse show, I was in the middle of competing and smiled at the judge as I rode by. She didn't find it nice or funny and ended up disqualifying me for trying to "manipulate" her judging!
At New York City Ballet's Spring 2014 gala, I tripped down the stairs in front of three of the company's principal dancers…I'm clearly not a ballerina.
I was born in London and have dual citizenship in the United Kingdom.
When I was in 4th grade, I wrote a story about a dancer who auditioned for Juilliard and didn't get in. After experiencing hardships in her life, she decided to give it one more shot and was accepted. It wasn't until I was older and re-read the story that I realized I had completely ripped off the plot of my (then) favorite movie, "Save the Last Dance," right down to the dancer's name. Oops.
(Margaret and Nicole's headshots by Erin Baiano; Courtney's by Nathan Sayers; Olivia's by Lucas Chilczuk)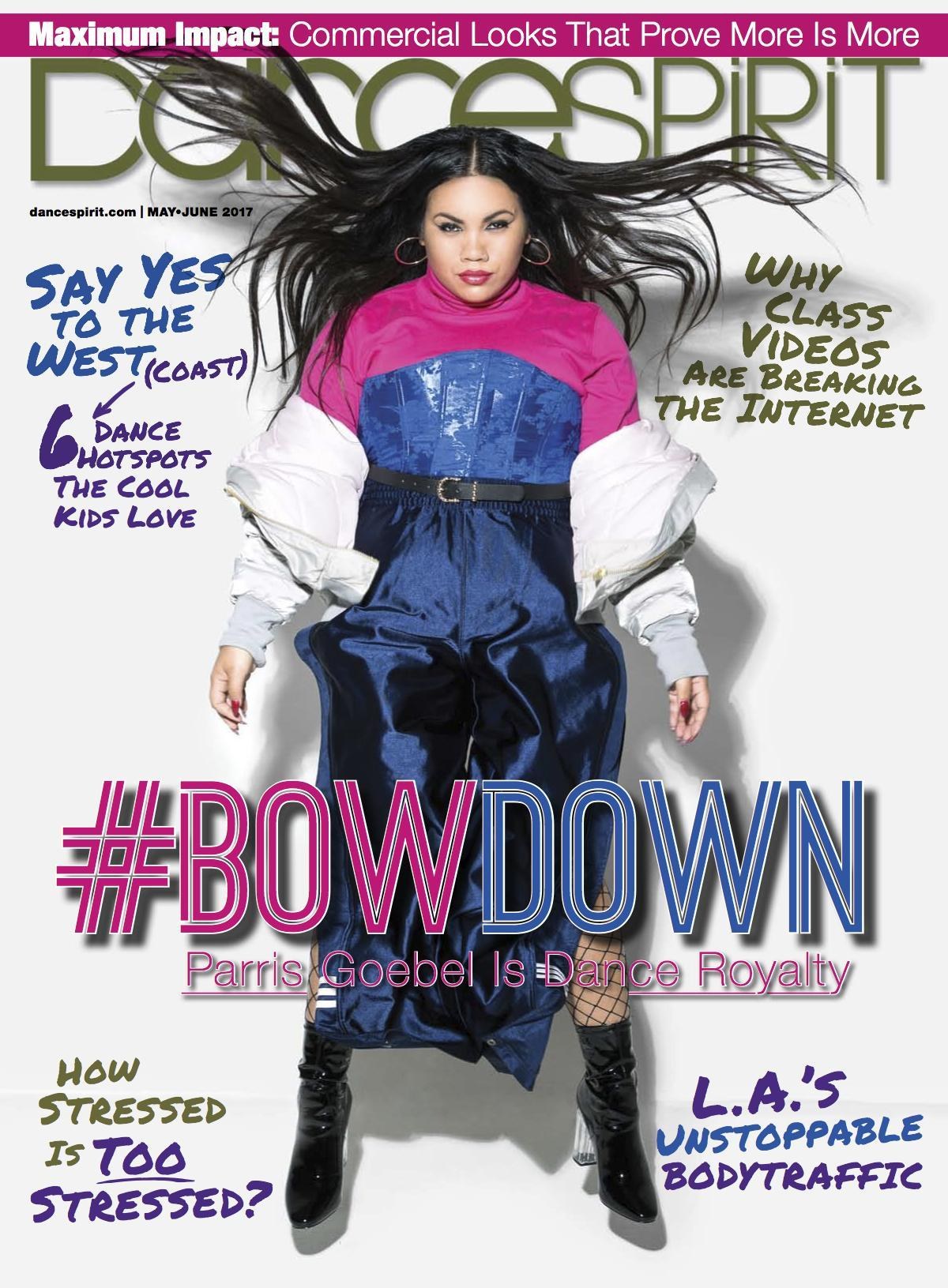 Featured College Dance Program