Margaret Fuhrer, Editor in Chief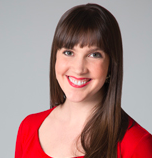 Photo by Erin Baiano
When I was 3, I told my mom that I wanted to be a ballerina. She thought I just wanted a tutu, so she made me one—but she quickly discovered I was serious! Two years later I started taking ballet classes, and I've been dancing ever since. During high school I attended summer programs at the Chautauqua Institution and Boston Ballet, and performed with a youth ballet company. Bad knees kept me from auditioning for professional groups, so I ended up at Princeton University, where I discovered choreography (and hip hop!) in a fantastic student-run dance troupe, diSiac Dance Company. College was also where I fell in love with writing. After graduation I pursued a master's degree in journalism as part of New York University's Cultural Reporting and Criticism program (where I met my idol, New Yorker dance writer Joan Acocella). Now I'm lucky enough to be combining all of my passions at Dance Spirit.

Courtney Bowers, Managing Editor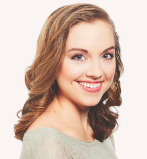 Photo by Nathan Sayers
For my first tap performance, at age 5, I wore the world's itchiest blue tutu—but I couldn't have cared less, because from that moment on I was absolutely in love with being onstage. A few years later, I got into musical theater dance and began attending summer programs at Broadway Dance Center. While studying at Georgia State University, I performed in regional productions—Chicago, Thoroughly Modern Millie, 42nd Street—and also discovered my love of magazine journalism. After working for a few years at a publishing company in Atlanta, I decided it was finally time to make the move to NYC. Now, I'm beyond grateful to be merging my passions here at Dance Spirit.

Olivia Manno, Assistant Editor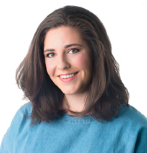 Photo by Lucas Chilczuk
I was 4 years old when my mom thought it would be a good idea to put me on a pony rather than in a dance class. 18 years later, I have no regrets—I had an incredible competitive horseback riding career—but the itch to dance never really disappeared. So, instead of attempting an art form that takes a lifetime to master (not to mention some serious natural ability), I decided to admire dance as a spectator and a student. Attending New York University as a fine arts major was especially eye-opening. There was so, so much amazing dance within NYC. I started going to New York City Ballet and to shows at the Joyce Theater as much as possible, and was lucky enough to witness works of every dance genre by some insanely talented student-choreographers at NYU. Now I'm reading and writing about dance all day, and I couldn't be more excited!



Helen Rolfe, Assistant Editor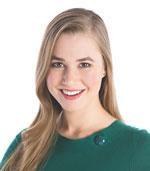 Photo by Erin Baiano
Because she knew I'd end up tall (I'm just over 5'10"), my mom thought I should learn to stand up straight and wear my height with pride. So she put me in a combination ballet/tap class when I was 4—and I hated it right off the bat. Everything changed a few years later, when I realized working hard meant improved technique and—even better—time in the spotlight! I tackled every style I could get my hands on in my hometown of Norfolk, VA, and on weekend trips to D.C. and NYC. During high school, I trained in musical theater at the Governor's School for the Arts and spent summers at the Rockettes Summer Intensive, Ballet Chicago and Interlochen Arts Camp before moving to NYC to model professionally. After four years studying Japanese, dance and philosophy at Connecticut College, I'm thrilled to be living my dance-writing dreams in the greatest city in the world. (Yes, that was a Hamilton reference!)
Jun. 15, 2017 02:00PM EST
From left: Haley Hartsfield, Kaylin Maggard, and Michelle Quiner (photos by Erin Baiano)
Congratulations to Dance Spirit's 2017 Cover Model Search finalists: Haley Hartsfield, Kaylin Maggard and Michelle Quiner! One of them will win a spot on Dance Spirit's October 2016 cover. Learn more about the dancers on their profile pages, and then vote for your favorite below.
We also want you to get social! We'll be factoring social media likes and shares into our final tallies. Be sure to show your favorite finalist some love on Facebook, Instagram, and Twitter, sharing their profile pages and using the hashtag #DanceSpiritCMS.
Keep reading...
Show less
Performing on a Broadway stage might seem glamorous, but it comes with one of the most grueling schedules a dancer can face. Maintaining your stamina and energy, warding off injury and keeping the material fresh for eight shows a week is no joke. So how do dancers do it? Dance Spirit talked to ensemble members from some of Broadway's danciest shows to get their survival tips.
Keep reading...
Show less
You should know Leiomy Maldonado's name, because she's shaped the way you dance. Called the "Wonder Woman of vogue," the trailblazing artist was the first transgender woman to appear on "America's Best Dance Crew," as part of the Vogue Evolution crew. And her signature "Leiomy Lolly" hair flip has inspired everyone from Beyoncé to FKA Twigs to Willow Smith to, odds are good, your own teachers and choreographers. (Smith even asked Maldonado to appear in the video for "Whip My Hair," to show the world how to do the flip properly.)
Now, Maldonado is the star of a new Nike ad celebrating the queer and transgender dancers who form the heart of the voguing community. Directed by Daisy Zhou, the spot is narrated by transgender artist Precious Angel Ramirez, and showcases Maldonado's extraordinary skills, as well as those of several other dancers from the vogue scene.

Keep reading...
Show less
Jun. 25, 2017 11:00AM EST
via YouTube
...This clip, "'Hamilton' Choreographer Breaks Down His Moves," popped up on my YouTube recommended list. I mean, I could watch Hamilton's dance wizard Andy Blankenbuehler talk about anything. Have you read our interview with him back when he was making the moves for Bandstand? The guy is freaking fascinating.
Keep reading...
Show less


Get Dance Spirit in your inbox