Meet Tap's Next Generation of Stars
Tap up-and-comer Nicole Scimeca with tap icon Ray Hesselink (courtesy Gail Scimeca)
Tap has always depended on one dancer passing her knowledge down to another. So when you watch a famous hoofer perform, you're also seeing—and hearing—her tap heritage. "In tap, through a teacher or a mentor, you're not just learning the steps or rhythm," says Jared Grimes. "You're learning who you are. And that identity is crucial."
Which young tappers today are branching out while paying tribute to the tradition that has helped shape them? We asked some of the biggest names in tap to talk about the up-and-coming dancers who are carrying the style into the future.
---
Sydney Burtis, 17, nominated by Sara Reich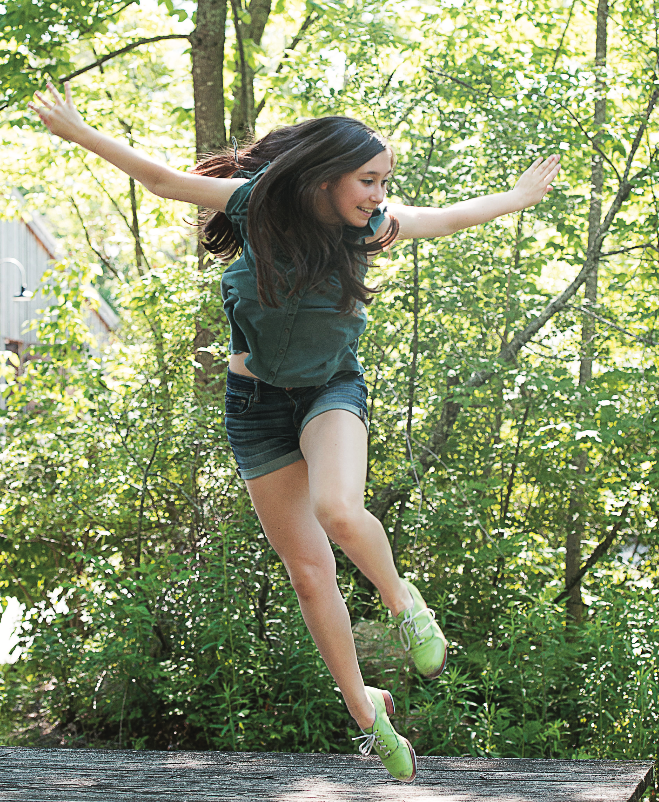 Photo by Christopher Duggan, courtesy Burtis
Sydney has developed a unique style that's a fusion of tap and contemporary dance. It's movement-based while remaining true to the traditions of tap dance. It's beautiful. She uses her full body.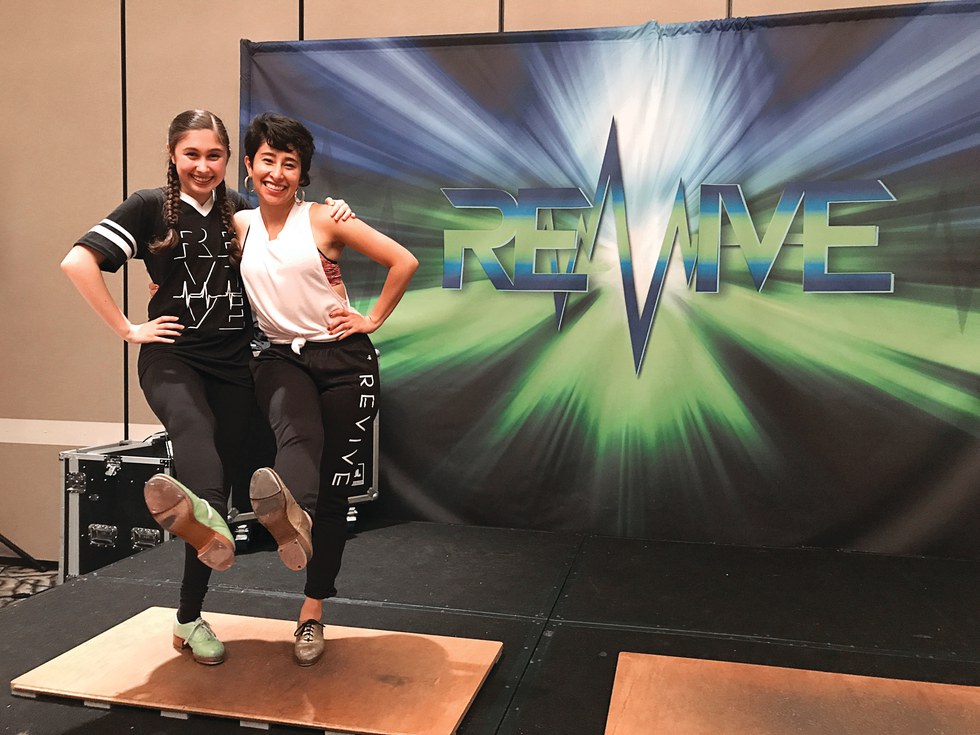 Burtis with Sara Reich (photo by Michelle Dorrance, courtesy Burtis)
I've been telling Sydney over the years that tap dancers have to create their own opportunities. She's been choreographing solos for herself, and they're phenomenal. She also created a tap festival in Orlando with her teacher, Marshall Ellis. Some might say she's too young to start her own festival, but I don't think it has to do with age. I think it has to do with passion and love, and if you know Sydney, you know everything she does comes from her heart.
Jabu Graybeal, 16, nominated by Michelle Dorrance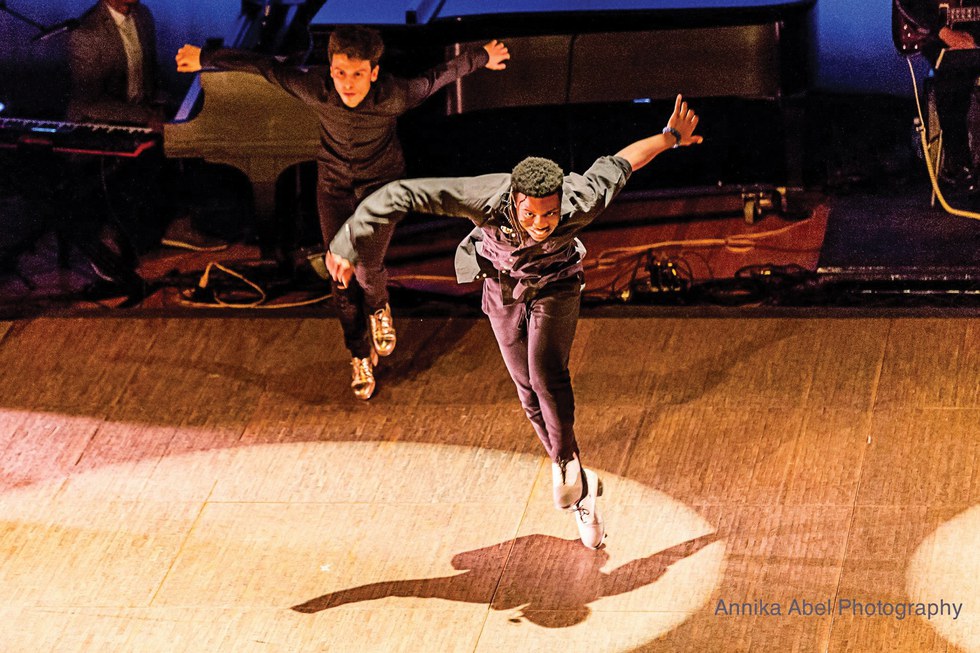 Photo by Annika Abel, courtesy Graybeal
Jabu has endless possibility. He has a masterful clarity, impeccable technique, and on top of that, he's a powerhouse musician and a really generous performer.
Jabu has such a deep understanding of different grooves and different ways of interacting with the beat. I see him being part of the jazz hoofer tradition, but he also has a funk that evokes someone like Gregory Hines. He's developing an ear to make music with other people, but he's also a killer soloist. He'll take risks, but inside of his risk taking, he still has such phenomenal execution. It's thrilling.
Jabu is also doing some groundbreaking stuff. He was the first tap dancer to be accepted by the Berklee Global Jazz Institute Workshop at the Newport Jazz Festival.
Joe Lescher-Liao, 16, nominated by Melinda Sullivan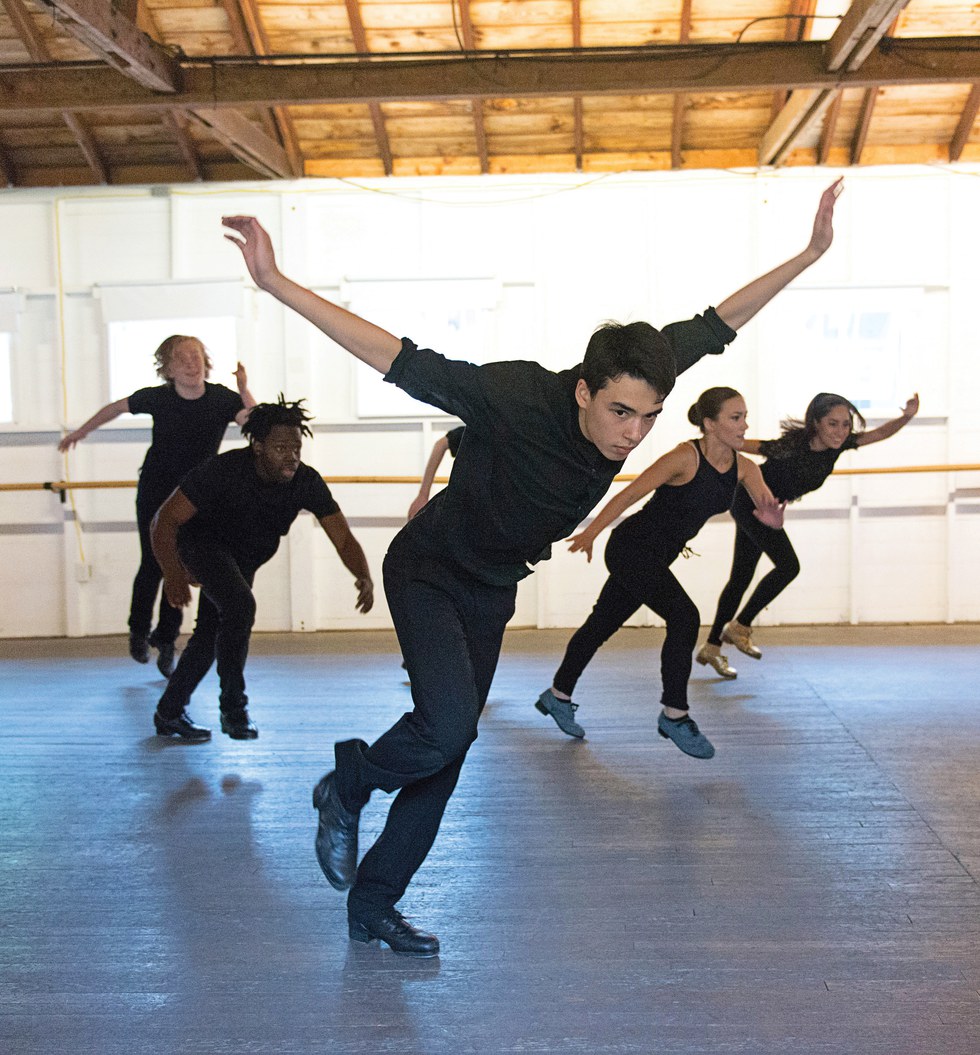 Photo by Brooke Trisoolini, courtesy Jacob's Pillow Dance
Joe is a quintessential tap nerd. He loves watching footage of all the masters, and he's always learning on his own. I remember being his age and having that same spark. It's fun to see that quality in a young person.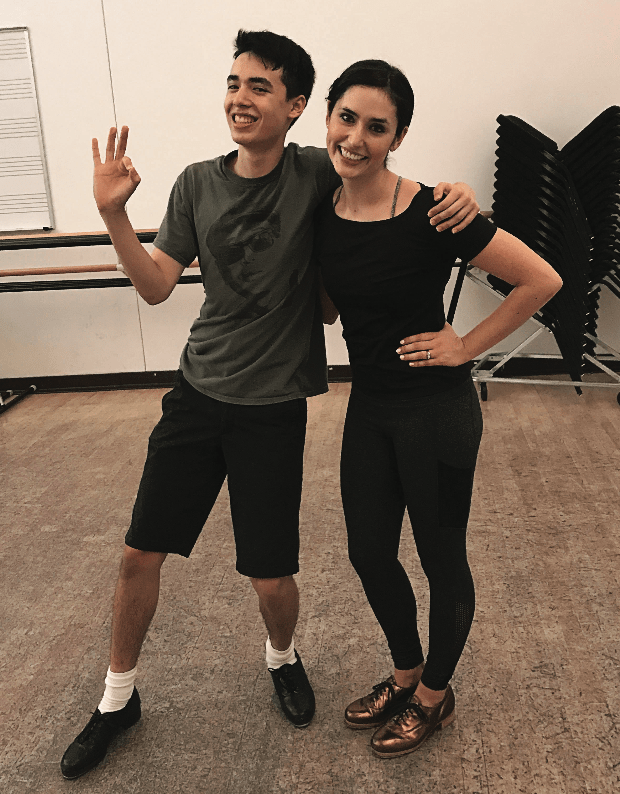 Lescher-Liao with Melinda Sullivan (courtesy Sullivan)
Joe's very tall and has these long limbs and he likes to slide, but there's also a lot of clarity to his sound. He's particularly great at improvising, which is impressive for someone his age. He's really musical with his choices. He has also taught at Sarah Reich's Night Tap Experience—he's already starting to work on sharing his own style and steps. It's important for kids like him to feel confident in what they're learning and share it, because that's the best way to keep the art form alive.
Jalen Phifer, 18, nominated by Jared Grimes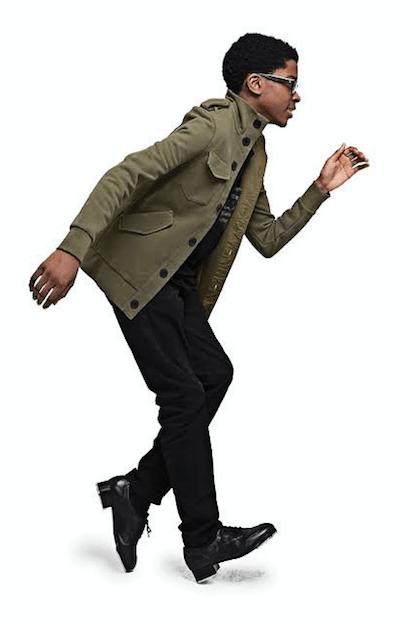 Courtesy Phifer
Jalen is a musician tap dancer. That's rare among today's young tap dancers, who tend to be more vocabulary-driven. But a musician tap dancer leads with the impulses of musicality and rhythm. He's kind of light-footed, but then he's aggressive and intense, too. It's a good mixture of being percussive and being laid-back.
As a person, Jalen's very observant, very quiet, and respectful. And it seems like that's trickled into his approach to dancing, as well. He's not going to shout at you, but he's got something to say.
Roxanne King, 20, nominated by Chloe Arnold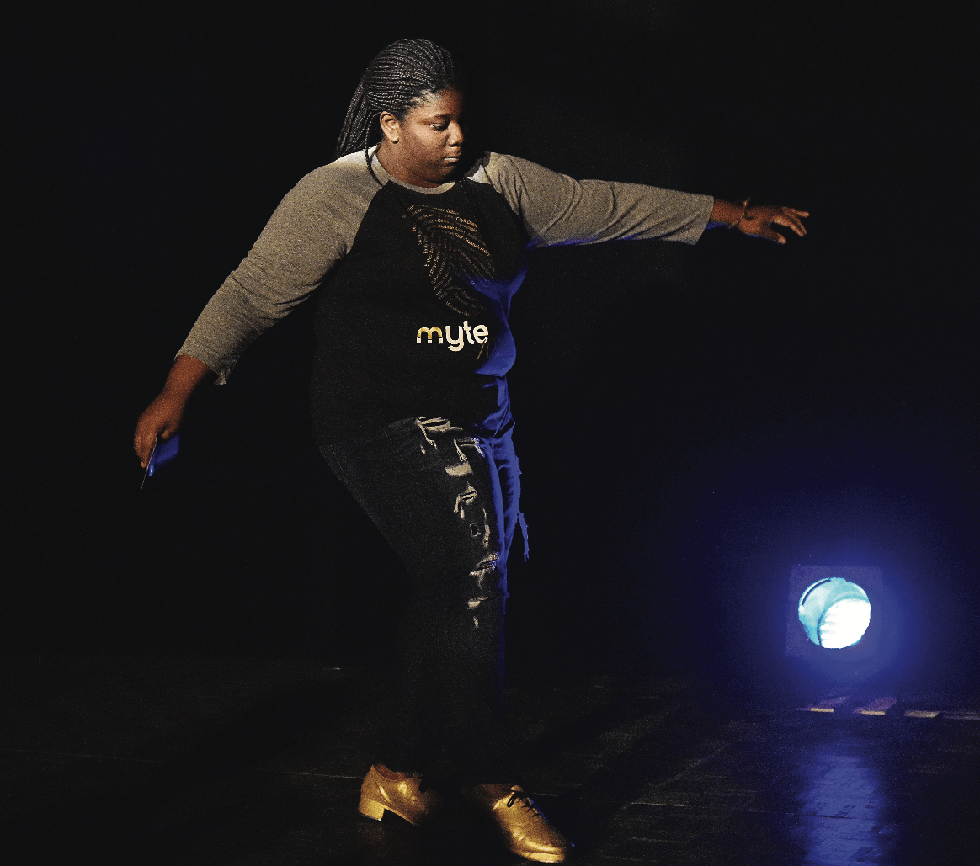 Photo by Laura E. Mann, courtesy King
The quality of Roxanne's spirit is so powerful, and you see that in her dancing. You see this girl with a strong sense of purpose in her movement. She has an acute sense of rhythm, she's an incredible technician, and she's also someone who has her arms wide open for anybody. That makes me extra-proud.
Here's an example of her generous spirit: One year, I offered a scholarship to a Brazilian girl to come to the DC Tap Festival, which I direct with my sister, Maud. We called up Roxanne's dad with a crazy proposition: Could this Brazilian student, who didn't speak English, stay with them, and could Roxanne show her the ropes? Long story short, the student arrived, and the entire week Roxanne treated her like a sister and a friend.
Kenneth Cabral, 14, nominated by Ayodele Casel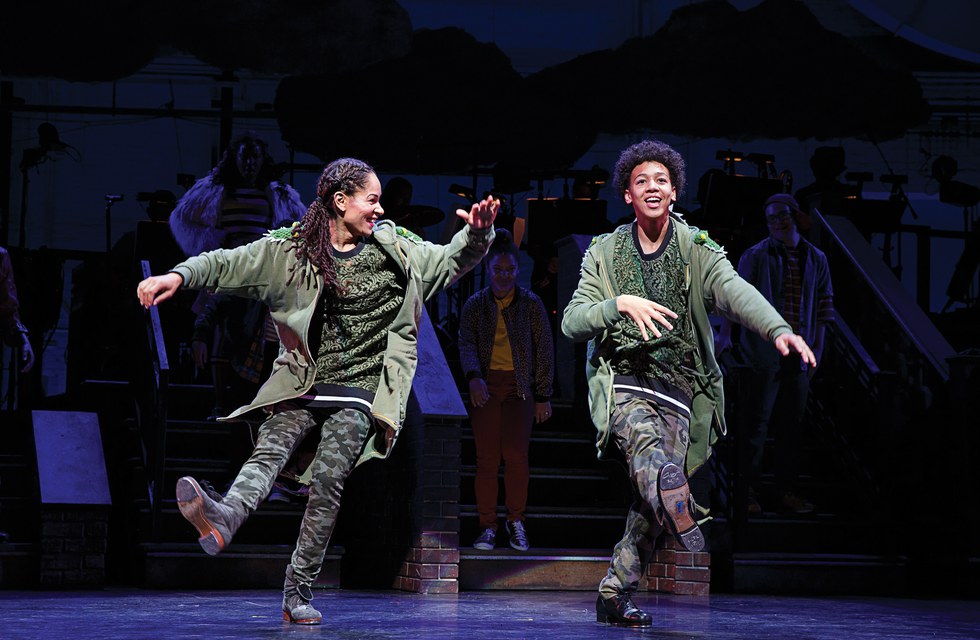 Ayodele Casel and Kenneth Cabral in "Really Rosie" (photo by Joan Marcus, courtesy Casel)
I choreographed a show called Really Rosie for New York City Center this year, and at the audition, after he sang and read the scene, we asked him if he tap danced. Kenny's eyes lit up. He said, "It's my favorite thing. I have my shoes in my bag." He was very eager from the beginning. And then when I got in the room with him for rehearsals, I saw his deep love for tap.
Kids like Kenny have their eyes on everything—they're equally passionate about being creative and performing. To watch him dance, I see the joy, but I also see the desire to get it right, to be great. I think there's a high standard of integrity there, even at this early stage in his development. I'm excited for Kenny to explore his full creative potential.
Ava Brooks, 13, nominated by Mike Minery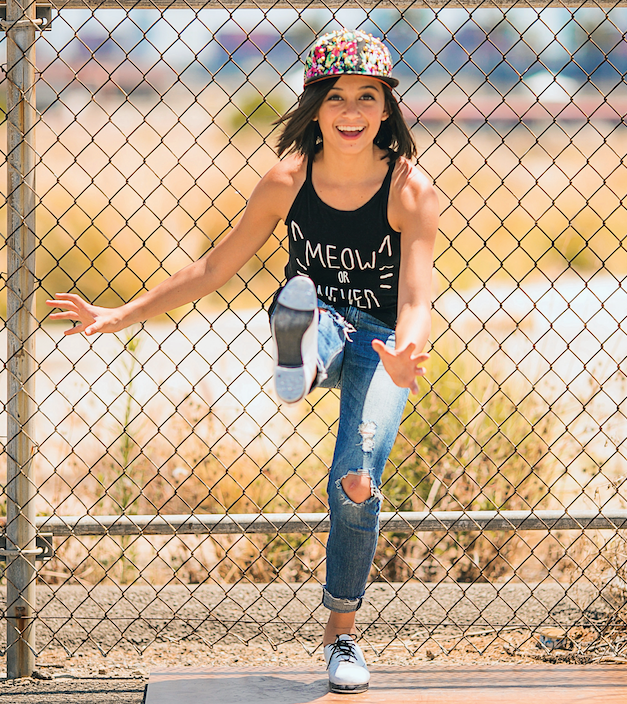 Photo by Chris Reilly, courtesy Brooks
Ava is very relaxed. She does extremely difficult things and makes them look effortless. And she gets your attention without looking like she's trying to. That's what really stands out about her.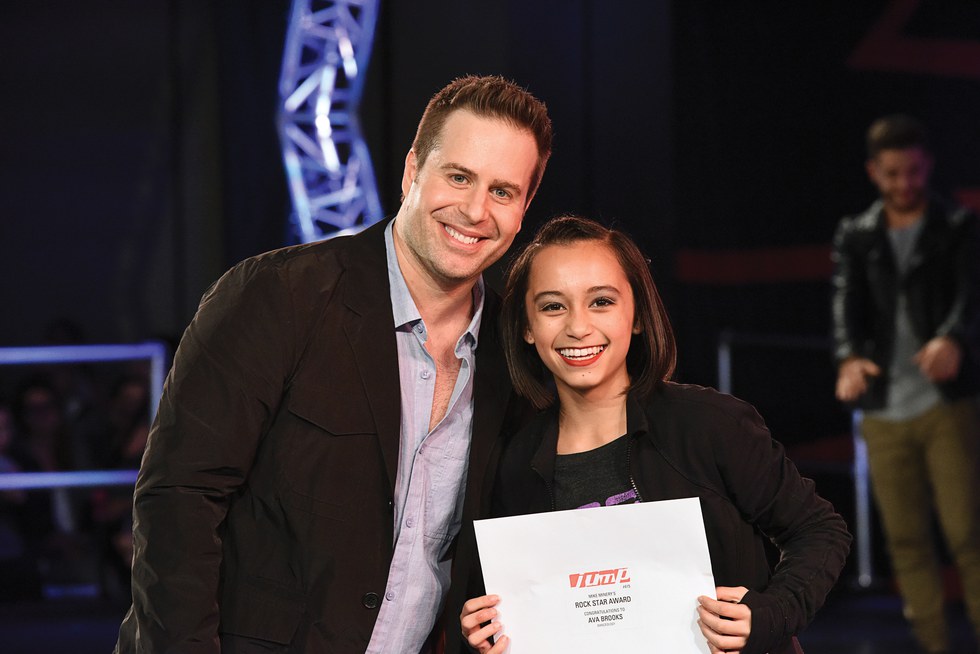 Brooks with Mike Minery (courtesy Brake the Floor Productions)
There was a moment at a tap intensive this year that struck me. I asked the kids to choreograph a phrase of music, and Ava's choreography filled in the music. It looked the way the music sounded. That told me she's going to be a talented choreographer.
Ava inspires other kids to take tap more seriously. She helps pass it down in a way that makes sure it's still true to the art form. She's a musician on top of being a performer, and that shows tap in its best light.
Nicole Scimeca, 10, nominated by Ray Hesselink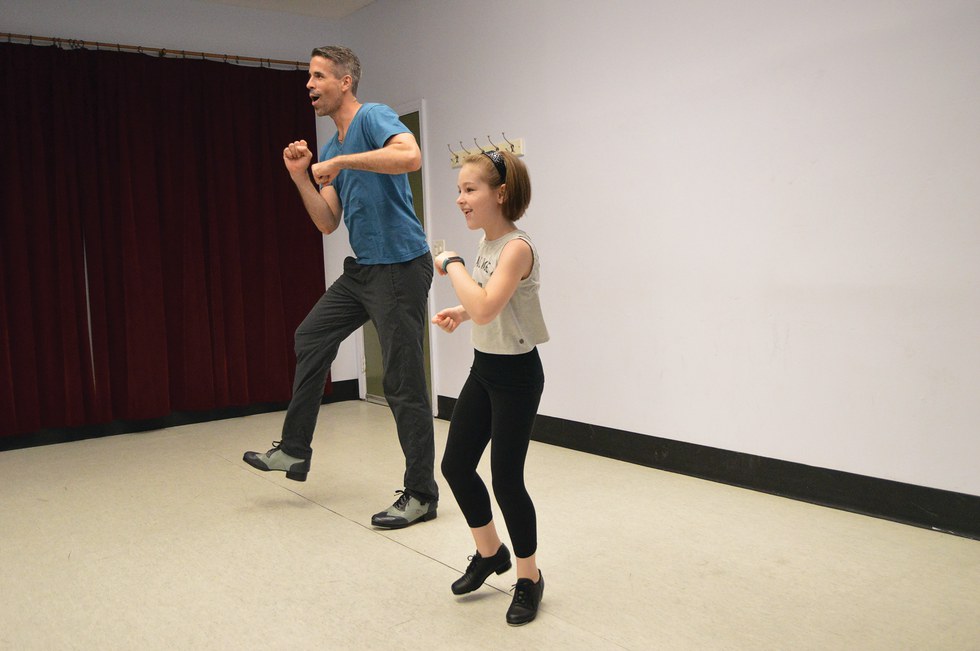 Scimeca with Ray Hesselink (courtesy Gail Scimeca)
Nicole's greatest strength is her ability to pick things up immediately. When I show her something, she looks at me, tilts her head to the side, nods, and says, "I got it." And then she does it! That's a great tool, especially when you're learning choreography in audition scenarios.
She's also a chameleon. One week I'll do Latin-style tap, the next week boogie-woogie, the next week a Charleston. She can listen to the music and understand the feeling of it. How can a 10-year-old swing? Or do a samba? Or a 1920s number? I don't know where that comes from, but she's like this old soul that understands music. She has an innate ability to pick up style. She's extraordinary.
(From left) ABT's Erica Lall; NYCB's India Bradley; Washington Ballet's Nardia Boodoo; NYCB's Rachel Hutsell (all photos by Rachel Neville)
Misty Copeland. Her name is synonymous with exquisite artistry and outspoken advocacy. And her visibility has made a huge impact on the ballet world. Ballet's relationship with race has always been strained at best, hostile at worst. But Copeland's persistent message and star quality have finally forced the ballet industry to start talking about racial diversity, inclusivity, and representation. "The rarity of seeing ourselves represented is sad," Copeland says. "The more we see every hue and body shape represented on the stage, the more possibilities young dancers feel they have for themselves."
Keep reading...
Show less
Our nominees (clockwise from top left): Roberto Campanella, Aurélie Dupont, Ashley Wallen, and Anthony Van Laast
Last month, we asked why there wasn't a Best Choreography category at the Oscars—and discovered that many of you agreed with us: Choreographers should definitely be acknowledged for their work on the super-dancy movies we can't get enough of.
Now, we're taking matters into our own (jazz) hands.
We've decided to create a Dance Spirit award for the best cinematic choreography of 2017. With your input, we've narrowed the field to four choreographers whose moves lit up some of the best movies of the year. Check out our nominations for best choreography below—and vote for the choreographer you think deserves the honor. We'll announce the winner on Friday, March 2.
ABT JKO School student Miuka Kadoi shoiwng off her beautiful line (photo by Kenneth Edwards)
Contemporary phenom Christina Ricucci has super-flexible hips, which means she can stretch her legs to unbelievable heights. But when she noticed herself making contorted positions in class, Ricucci realized she was approaching her extensions all wrong. "I went back to the basics in class, squaring my hips and using my turnout," Ricucci says. "I learned to create proper positions, rather than whacked-out versions of them."
Some dancers are so wonky they have a hard time supporting their high legs, while others struggle with limited flexibility. But no matter your facility, you can find a balance of stretch and strength to achieve your fullest range of extension. It's not about how high (or not) your legs can go: It's the quality of the movement, and how you get those legs up, that counts.
Keep reading...
Show less
Popular
Feb. 16, 2018 11:58AM EST
Via Jaime Guttenberg's memorialized Facebook page
Yesterday, the dance community was heartbroken to learn that Jaime Guttenberg and Cara Loughran, both 14-year-old dancers, were among the 17 people killed on Valentine's Day in the shooting at Marjory Stoneman Douglas High School in Parkland, FL.
Keep reading...
Show less
Bronze medalist Kaetlyn Osmond skating her "Black Swan" long program (screenshot via YouTube)
Once upon a time (until the 2014 Winter Olympics in Sochi concluded, to be exact), figure skaters had to compete to music without words. Before this rule change, a skater faced an automatic point deduction if the music even hinted at vocals. Understandably, there were *a lot* of Olympic programs skated to classical music, and you'd tend to hear the same music selections over and over and over.
Keep reading...
Show less


Get Dance Spirit in your inbox