Meet Three "Young Marvels"
One of the best parts of this job is discovering super-young dancers who are super-duper gifted. And these days, the Ovation network, which devotes a lot of airtime to next-generation talent, is a pretty great place to do that kind of scouting.
Next week, Ovation will debut a new series following eight accomplished artists under the age of 15. "Young Marvels" premieres Wednesday, the 16th, at 10 pm EST/7 pm PST. The show includes three dancers: Sophia (13), who trains at Millenium Dance Complex in L.A.; Duncan (14), a student at American Ballet Theatre's Jacqueline Kennedy Onassis School; and Lev (8!), a national ballroom champ.
While you're waiting for Wednesday to roll around, we thought you might like to get to know all three a little better. Take a look at their "fast facts" below—then click here to watch the series trailer.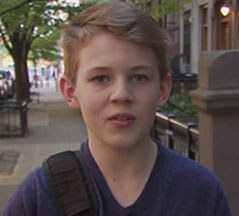 Duncan McIlwaine
Birthday: December 15th, 1999
Nickname: Dunc
Most-played song of the moment: "Don't Worry, Be Happy" by Bobby McFerrin
Dance idols: Herman Cornejo, Marcelo Gomes, Polina Seminiova, David Hallberg
Favorite foods: pasta, artichokes, "all kinds of berries and cherries"
Hidden talents: piano playing (a little bit), gymnastics
Who would play you in a movie? "Hopefully me!"
If you were a superhero, what would your power be? "Transportation, so I could get everywhere I need to be, on time."
What's the last thing you do before you go to bed? "20 push-ups."
What's the strangest thing in your dance bag? Japanese dictionary
Three words that describe you: energetic, positive, fun
Three words that describe your dancing: "work in progress"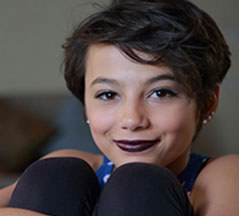 Sophia Jahadhmy
Birthday: October 1, 2000
Nickname: Soph
Most-played songs of the moment: "Come with me now" by KONGOS, "Automatic" by Iration, "We Can't Stop" by Miley Cyrus
Dance idols: Will "Willdabeast" Adams and Brian Friedman
Hidden talent: "I'm really good at doing manicures and makeup."
Who would play you in a movie? "Halle Berry would play the future me."
If you were a superhero, what would your power be? "I would be able to disapparate, like Harry Potter."
What is the first thing you do in the morning? "Make chocolate chip pancakes."
What is the last thing you do before you go to bed? "I listen to 8-tracks as I go to sleep."
Non-dance hobbies: "I really like reading dystopian and mystery books."
Strangest thing in your dance bag: "A silver troll with light blue hair that my dance teacher, Jess Warfield, gave me."
The best advice you've ever received: "Jess Warfield told me to 'get out of my head' when I dance, which means I shouldn't overthink everything—I should just dance freely."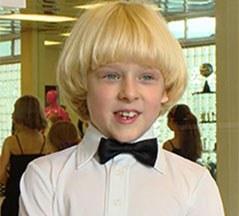 Lev Khmeleva
Birthday: October 11, 2005
Nicknames: Levushka, Dancing Machine Lev
Most-played songs of the moment: "American boy" by Estelle, ''Skyfall" by Adele
Dance idols: "My coaches—Samantha Safir, Leonid Proskurov, Maksim Chmerkovskiy and Derek Hough."
Favorite dance movie: Pulp Fiction
Must-see TV shows: "Scooby-Doo" shows, "Dancing with the Stars"
Who would play you in a movie? "Derek Hough or Brad Pitt."
If you would be a superhero, what would your power be? "Controlling time."
What's the first thing you do in the morning? "Kiss and hug my mommy."
What's the last thing you do before going to bed? "Read a book with my mommy."
Non-dance hobbies: ice skating, Pokémon, magic
Strangest thing in your dance bag: "My favorite Pokémon card—it's a good luck charm."
Three words that describe you: emotional, happy, "open to the world"
Three words that describe your dancing: well-acted, emotional, focused
(From left) Mean Girls dancers Riza Takahashi, Ben Cook, Kamille Upshaw, Jonalyn Saxer, DeMarius R. Copes, and Stephanie Lynn Bissonnette (photos by Erin Baiano)
Get in, losers. We're going to Broadway.
OK, not losers, actually—more like the bajillion die-hard fans of Tina Fey's 2004 cult hit Mean Girls, who've been wearing pink every Wednesday since a musical adaptation of the film was first teased back in 2013.
Now their world is like a cake filled with rainbows and smiles, because Mean Girls the musical, which had a trial run in Washington, DC, last fall, is set to open at Broadway's August Wilson Theatre April 8. And in a very grool twist, it turns out the show—with direction and choreography by Casey Nicholaw and a book by Fey herself—is delightfully dancey.
Keep reading...
Show less
Lloyd Knight perform ing in Martha Graham's Night Journey (photo by Brigid Pierce, courtesy Knight)
Principal Lloyd Knight has become a true standout in the Martha Graham Dance Company thanks to his compelling presence and dynamic technique. Knight, who performs leading roles in iconic pieces like Appalachian Spring and Embattled Garden, was born in England and raised in Miami, where he trained at the Miami Conservatory and later graduated from New World School of the Arts. He received scholarships to The Ailey School and The Dance Theatre of Harlem School in NYC and joined MGDC in 2005. Catch him onstage with MGDC during its New York City Center season this month. —Courtney Bowers
Keep reading...
Show less
University of Minnesota Dance Team (courtesy University of Minnesota)
They say there's no "I" in "team"—and nowhere is that truer than the world of college dance teams, where precision reigns, uniformity is key, and a single misstep from any given "I" can cost a group a championship trophy. So it's unsurprising that securing a spot on one of the best dance teams in the country is no easy feat.
Members of these highly athletic teams rehearse for hours every week—on top of academic classes and commitments—and perform at football and basketball games, annual concerts, and nationally televised competitions (hi, ESPN). And "no I" rule notwithstanding, each of these top teams is made up of highly trained, highly technical, highly hard-core individuals, who come together to create a ready-for-victory pack.
These six teams aren't one-off success stories—they're consistently strong, and earn the top spots at major competitions like UDA and NDA nearly every year. Up for the challenge? Here's what to know before you go to auditions.
Keep reading...
Show less
Alicia Vikander in Tomb Raider (Warner Brothers)
Keep reading...
Show less
Photo by Travis Kelley, courtesy Kathryn Morgan
In our "Dear Katie" series, former NYCB soloist Kathryn Morgan answers your pressing dance questions. Have something you want to ask Katie? Email dearkatie@dancespirit.com for a chance to be featured!
Dear Katie,
I'm a hip-hop and jazz dancer, and I want to get involved in the commercial-dance world. I've never studied ballet, but people keep telling me I "have to" take ballet classes if I want to make it professionally. Is that really true? My family has limited money for dance classes, and I have to be careful about how I spend it.
Sarah
Keep reading...
Show less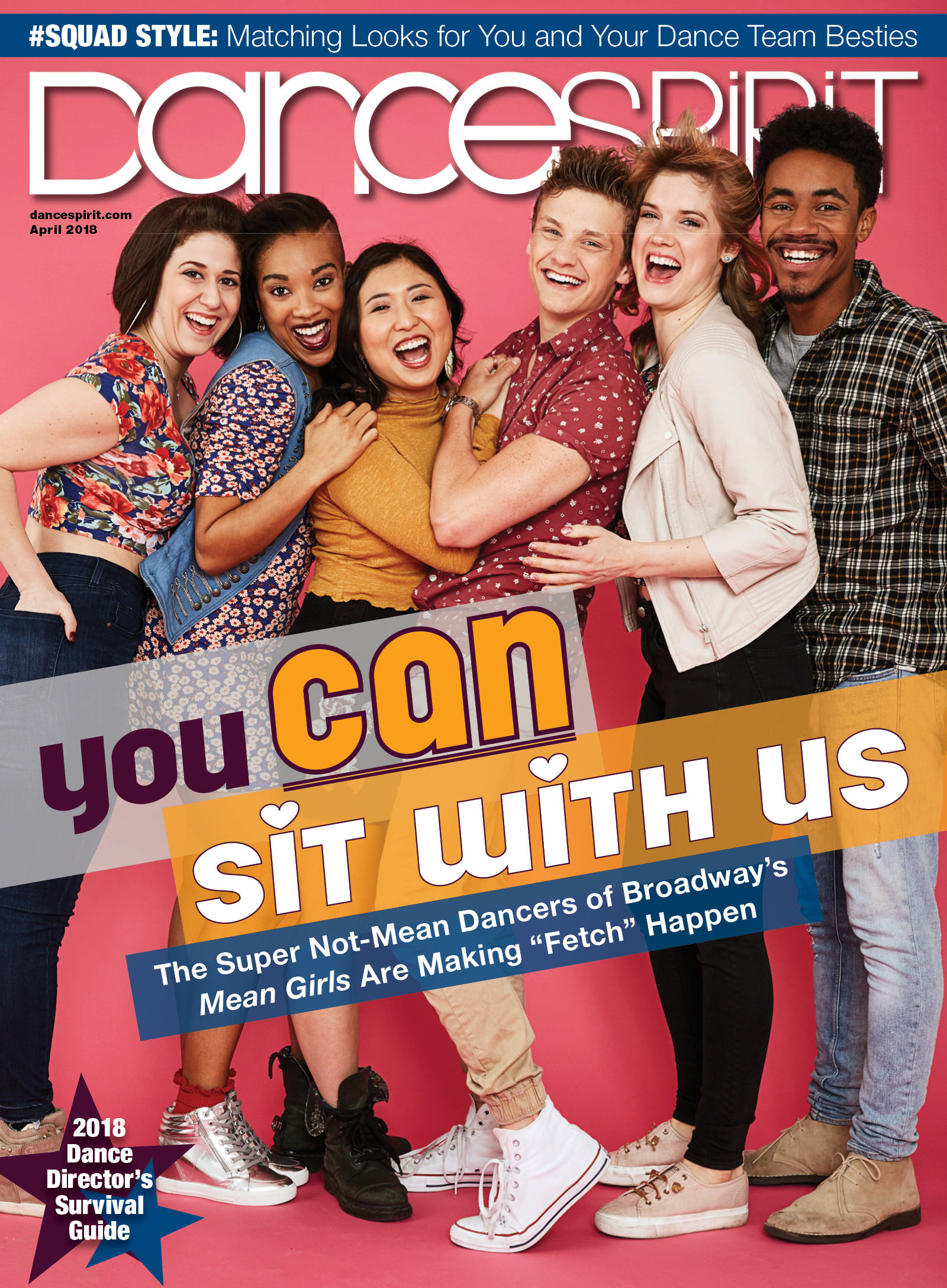 Get Dance Spirit in your inbox