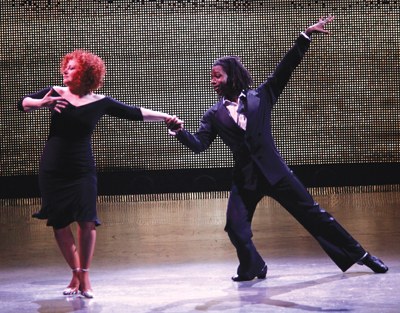 Dancing a foxtrot with "SYTYCD" Season 6 winner Russell Ferguson. (Kelsey McNeal/FOX)
Her signature red hair is a tip-off: Melanie LaPatin is one fiery-hot ballroom queen. Though she didn't begin to dance competitively until age 19, the native New Yorker quickly developed a successful partnership with ballroom dancer Tony Meredith. During their competitive career, which lasted nearly two decades, the dynamic duo racked up more than 100 championship ballroom titles. After retiring from competition in 1999, LaPatin and Meredith opened Dance Times Square Studio in NYC, where they still teach regularly. LaPatin has also choreographed for film, coached a host of movie stars and made pieces for "So You Think You Can Dance" and "So You Think You Can Dance Canada." She recently starred in the film Leading Ladies. —Margaret Fuhrer
LaPatin as a teenager (courtesy LaPatin)
Hey, Melanie! Read these words very carefully:
I know you think no one could possibly understand your thoughts or feel your confusion. But you are not alone. So many people feel exactly as you do. Please stop here and re-read this paragraph. Then read it again.
It's OK to not be "OK." You are a unique and loveable person. It's OK to trust others, too. Feelings are just feelings—they are not who you are. I repeat: Feelings are just feelings—they are not who you are.
Even though no one is there to be your guide, you are a strong and passionate individual. You are just as capable as others. Someone is going to do all the things you dream about; it might as well be you. You have the ability, power, intuition and honesty to make positive things happen. You are a good person and deserve good things.
Stop for a moment and take a deep breath, in and out, slowly. Be aware of where you
are and what sounds you may hear. Right now, Melanie: Stop reading this second, close your eyes and take a few breaths. Do not allow any thoughts to enter your mind—gently let them move on. Please practice this.
One day, your purpose in life will hit you like lightning and there will be no stopping you. You are where you need to be. Struggle and experience build character. I support you,
I care about your needs, I love you and I am here for you.
"Those who dance are thought mad by those who can't hear the music."
The dance floor will set you free,
Melanie LaPatin
Dancer Yesenia Ayala first caught our eye in the off-Broadway production of Sweet Charity with Sutton Foster earlier this year. So, we were super excited when we found out she was making her Broadway debut in this spring's sweetest new show Charlie and the Chocolate Factory. (Both productions were choreographed by Joshua Bergasse.)

Keep reading...
Show less
May. 28, 2017 11:00AM EST
May. 27, 2017 02:49PM EST
May. 26, 2017 03:47PM EST
Since the NYC premiere of Alexei Ratmansky's Whipped Cream at American Ballet Theatre's spring gala Monday night, the DS editors haven't stopped talking about its creepy-cute sets and costumes, created by artist Mark Ryden. Well, the obsession is about to get even crazier, because we just heard that Ryden's artwork for the ballet is now on display in not one, but TWO locations in NYC.
Keep reading...
Show less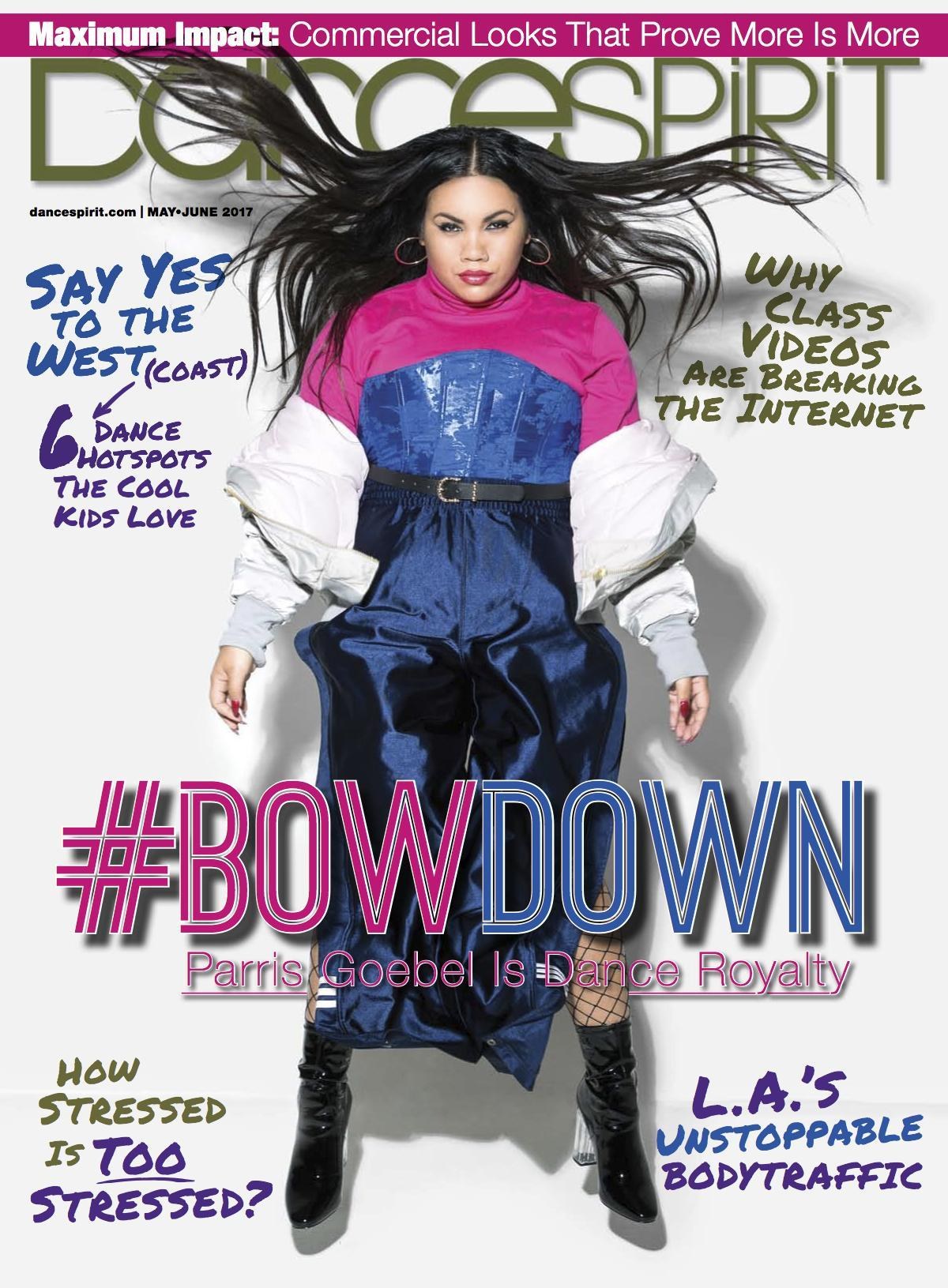 Get Dance Spirit in your inbox