Melanie Moore Writes a Letter to Her Teenage Self
Melanie Moore (Susan Stripling, courtesy Moore)
Contemporary Dancer Melanie Moore has come a long way since being named America's Favorite Dancer on Season 8 of "So You Think You Can Dance," where she became known for her captivating presence and elegant, fluid moves. In recent years, the 25-year-old has been blowing up Broadway: She originated the role of Peter Pan in Finding Neverland and starred in the most recent revival of Fiddler on the Roof as Chava. Moore started dancing at age 3 at Centre Stage School of Dance in her hometown of Marietta, GA, and later switched to Rhythm Dance Center in Marietta, where she fell in love with contemporary dance. She attended Fordham University for a year before leaving to compete on "SYTYCD" in 2011. These days, you can catch her in the Broadway revival of Hello, Dolly! —Courtney Bowers
---
Melanie,
First off: Don't freak out! It's just you at 25. And, yes, you're still performing! So take a breath and know that you really can do it.
Now: Take a moment to appreciate where you are in life at this moment. This is going to be a time you remember so fondly. You're in the perfect place to grow as a human and an artist. You're safe and surrounded by people who love you, so push yourself to be your best and to get outside your comfort zone at the studio. Really appreciate the love you have for those people and for dance—it will last forever. Nowhere will be as safe as that studio. Make as many mistakes as possible, and take as much class as you can.
Follow what your gut tells you, and try to let go of the things not meant for you. You have so many plans, but life has others that you can't even imagine. Try not to get too attached to what you think your future and career will look like. (Spoiler alert: It doesn't look the way you think it will now, but you won't be disappointed.)
Lastly, and most importantly, don't lose sight of what makes you special. You may not be right for some things or for some companies that you desperately want to be a part of, and that's OK! Ultimately, the things that make you different and special will lead you down another path, and you'll find your home.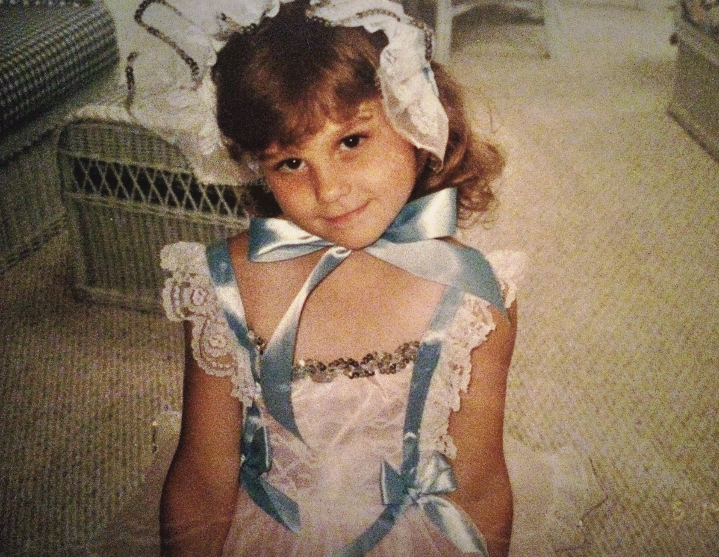 Moore as a young dancer (courtesy Moore)
Stay open. Stay grateful. Keep growing. You're in for one crazy ride.
Love and luck,
Mel
P.S. Keep up those voice lessons—it'll save you some time later!
Leah Morrison in Trisha Brown's If You Couldn't See Me, in which the soloist never faces the audience (photo by Julia Cervantes, courtesy Trisha Brown Dance Company)
Postmodern pioneer Trisha Brown redefined how dance is seen and felt. A founding member of Judson Dance Theater, Brown frequently collaborated with other experimental artists like Yvonne Rainer, Merce Cunningham, Twyla Tharp, and Steve Paxton.
She embraced pedestrian movement, pairing everyday gesture with rhythm and fluidity. "It's liquid," says Wendy Perron, who danced with Brown in the '60s and '70s. "Like a river with many tributaries, water coming out of a faucet, or being on a raft and seeing the water move away in different directions." Brown also pushed beyond stages with choreography in fields, museums—even on the sides of buildings.
Keep reading...
Show less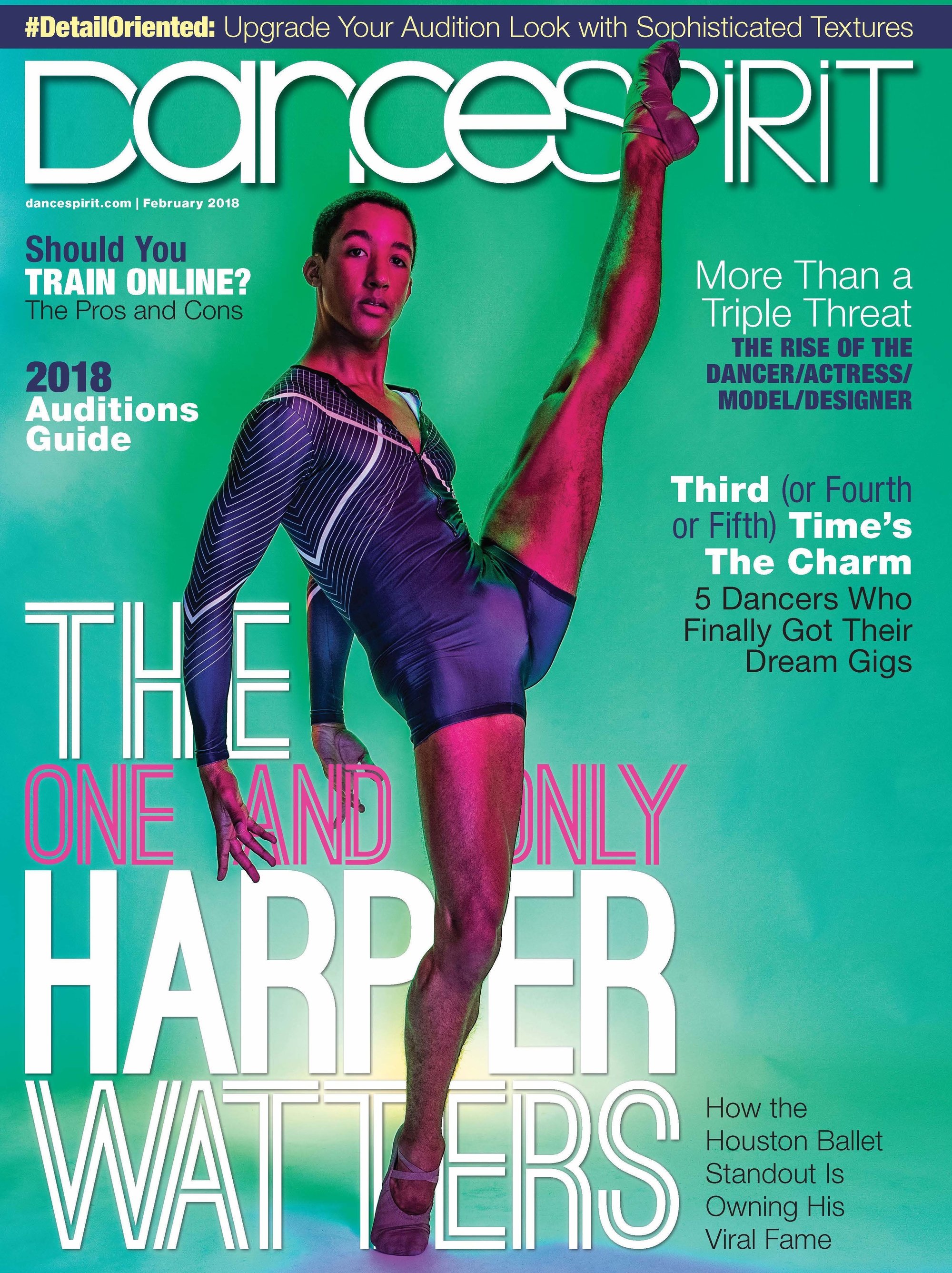 Get Dance Spirit in your inbox