Nov. 01, 2013 05:00PM EST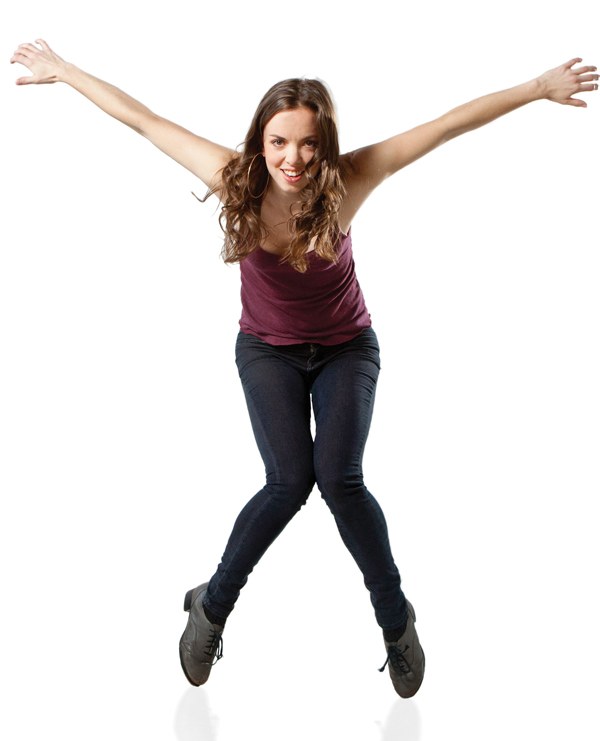 Michelle Dorrance (by Matthew Murphy/Kenn Tam)
Tap star Michelle Dorrance has charmed audiences all over the world with her big smile and lightning-fast feet. The North Carolina native started tapping at age 4, and studied ballet at the Ballet School of Chapel Hill—founded by her mother, M'Liss Gary Dorrance. Later, Dorrance joined Gene Medler's North Carolina Youth Tap Ensemble. She moved to NYC in 1997, and has since performed with renowned tap companies and in the off-Broadway show STOMP. She choreographs frequently, most often for her company, Dorrance Dance/New York, whose debut performance in 2011 earned her a Bessie award. Today, you can take Dorrance's tap class at NYC's Broadway Dance Center, where she's been teaching since 2002. —Komal Thakkar
Dear Michelle,
My first question for you is: Are you stretching?! I know your heart and soul belong to tap dancing, but that doesn't get you off the hook. Sure, it's embarrassing that you're the only one in your mom's ballet class who can't sit comfortably in your splits, but flexibility is something you can achieve with hard work, and it will help your body for years to come.
You have one of the greatest mentors a girl could ask for: Gene Medler. always remember his mantra: "Dance to express, not to impress." It will empower your artistry and help you forge genuine connections with the dancers and musicians you work with.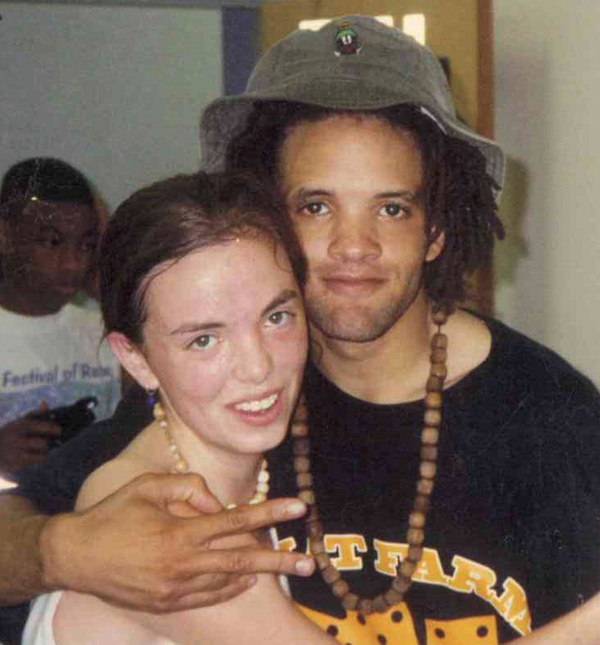 Dorrance as a teen, with Savion Glover (by Gene Medler)
Keep indulging your love of music. Never stop singing, drumming or playing guitar. You may never have had a lesson, but those basic skills will come in handy one day. They'll also help you create unique phrasing for your improv and choreography.
As your dad says, you can always choose to be a positive life force amidst those caught up in bringing others down. Stand up for people who are bullied—even if the bullies are dancers you look up to. Stay humble but strong, and never let anyone shake your integrity.
Don't worry about being different. The masters you love and look up to are each unique. Cherish your time with them, as they won't be around for long.
Michelle
Jul. 22, 2017 04:55PM EST
via YouTube
It's no secret that ballet in pop culture has sparked its fair share of controversy. Which is why this video from Refinery29, featuring ABT's Isabella Boylston, is not only a super-fun watch, but a breath of fresh air.
Keep reading...
Show less
Jul. 21, 2017 12:26PM EST
via @phil_wright_ on Instagram
Well, this brings class videos to a whole new level! Choreographer Phil Wright and dancer Ashley Liai have been together eight-plus years, but she was still in total shock when he proposed to her mid-dance at Millennium Dance Complex earlier this week. Why? Well, the whole thing was unbelievably perfect.
Keep reading...
Show less
Jul. 21, 2017 11:03AM EST
(Courtesy ABC)
In the dance industry, dancers don't always have a say in what they wear on their bodies. This can get tricky if you're asked to wear something that compromises your own personal values. So what should you do if you find yourself in this sticky situation? We sat down for a Q&A with "Dancing with the Stars" alumn Ashly Costa to answer that very question. Here's what she had to say about the options dancers have surrounding questionable costumes.
Keep reading...
Show less


Get Dance Spirit in your inbox