How To
Sep. 15, 2016 03:34PM EST
Class at Dance Theatre of Harlem's summer intensive (Judy Tyrus, courtesy Dance Theatre of Harlem)
You fought through your audition nerves and earned admission to your dream summer program. You managed to pack all your dance necessities into two suitcases. You survived your tearful good-byes with Mom and Dad. You even broke the ice with your new roommate. It's time to relax and settle in for a great summer of dancing, right?

But if the results of your level-placement class are disappointing, you could be facing a whole new set of anxieties. What if you're placed too low—will you end up perfecting your tendus all summer? What if you feel like your level is way out of your league? What if you're separated from your friends? Here's how to conquer the mental challenges your level assignment might raise.
Keep reading...
Show less
Kim DelGrosso coaching her daughter Abrea DelGrosso (Naomi Masina)
Is the person leading technique class also—gulp—your mother? Here's the good news: Having a parent as a dance teacher comes with many advantages. "From a young age, I had a built-in manager who knew the ins and outs of the business," says tapper Donovan Helma, who grew up dancing with his mom in Denver before performing in Tap Dogs on and off for 10 years. However, finding a balance between "home mom" and "dance mom" is difficult, and you might feel singled out by classmates for being the teacher's child(/pet). Here's how to deal with the difficult issues that can arise when your parent's also your instructor.
Keep reading...
Show less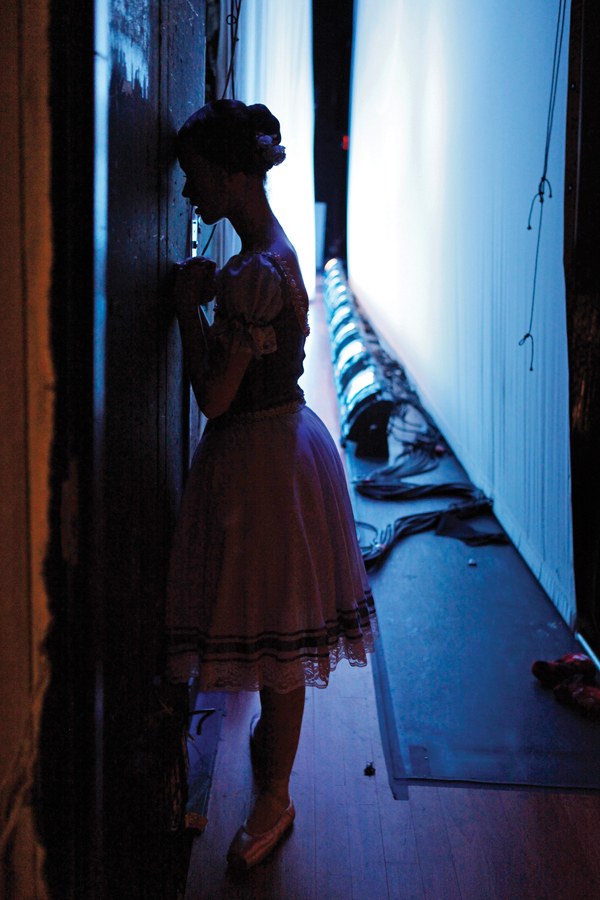 Don't let stage fright keep you stuck in the wings (photo by Rachel Papo)
It's the day of competition. You've practiced your solo hundreds of times; you hum the music constantly, and you dream about the steps. But as you approach the wings, an unsettling feeling begins to set in. Suddenly you can't remember what comes immediately after the aerial. You can remember, all too clearly, that week of rehearsals where you couldn't nail the final pirouette. Your stomach starts to churn and your heart pounds like crazy.
It's natural to feel nervous before a performance. But there are varying degrees of stage fright, and what manifests as the tickle of butterflies in some can be debilitating panic in others. Whether you feel mild uneasiness or serious anxiety, here's how to manage your fears so you can get back to the thrill of performing.
Mild Stage Fright
What you might experience: butterflies in your stomach, increased heart rate, mild muscle tension.
Nearly every dancer gets a "fight or flight" spike in adrenaline as she prepares to perform, according to Dr. Kate Hays, a performance psychologist in Toronto, Canada. That spike revs up your heart rate and heightens your senses. "There are basic changes that happen in your body that tell you you're ready to be on," she says.
When you feel the adrenaline hit, take a deep breath. In fact, take several, filling up your abdomen as you inhale. That's diaphragmatic breathing, or "belly breathing," and it'll help you get as much oxygen as possible to your muscles and brain. "Diaphragmatic breathing calms you down rapidly and effectively," Hays says. If you don't want to breathe in a way that makes your stomach protrude, try "side breathing," which can be just as effective. Place your hands on your sides just below your ribs and exhale. As you inhale, keep your belly flat and expand your lower ribs and waist, sideways, into your hands.
Moderate Stage Fright
What you might experience: fear, anxiety, distractedness, queasiness.
For some dancers, stage fright goes beyond physical cues and becomes a mental hurdle. If you're feeling afraid, Stars Dance Company artistic director Victor Smalley suggests focusing on why you're standing in the wings in the first place. "Let your love of dance be the armor that protects you," he says. Hays suggests a perspective check, too. "Ask yourself, What is it that I'm really scared of?" she says. Remember how prepared and well rehearsed you are.
In fact, for some dancers, the key to managing moderate stage fright lies in the rehearsal studio. Houston Ballet soloist Nao Kusuzaki, who struggled with stage fright as a teenager, was recently given the lead in Madame Butterfly, which features difficult choreography, complicated props and quick changes (some of them onstage). "From day one of rehearsal, I practiced with the props and the costumes, and the studio was set up like the stage," she recalls. "I wanted to use my studio time to eliminate any worries that could spring up during the performance."
If you feel your mind beginning to spin, focus on what you can control—your breathing, your warm-up—rather than what you can't. "When you start to worry about something outside of yourself, that opens a door for fear," Smalley says. You can't dictate the lighting cues, or the audience's reaction, or the judges' thoughts—let them go. All you can do is dance your best.
Severe Stage Fright
What you might experience: intense anxiety or panic attacks, vomiting, a feeling of being paralyzed.
If the way you're feeling is interfering with your ability to perform, you're suffering from severe stage fright. And that's a problem you need to address quickly and aggressively. "One of the things about anxiety is that it feeds on itself—the more it hangs around, the worse it gets," Hays says. At this level, consider enlisting a professional. "A therapist can show you techniques to handle your stage fright, and in the longer term, help you explore its origins and resolve some of its triggers," Hays says. If possible, seek out a therapist who specializes in dance, performance or sports psychology. If there isn't a specialist in your area, a psychologist who works with anxiety disorders should be able to help, though he or she may need to be educated on the specifics of the dance world.
No matter what level of stage fright you deal with, spend some time after each show to think about your reaction to the situation. Identify your body's unique response to adrenaline and stress. "Then, when it happens again, you'll understand it better," Hays says. "You'll be able to tell yourself, This is how my body reacts to performance"—and to implement your coping strategies more quickly.
"I feel so fat! Let's go gluten-free for a while."
"Come have a cigarette with us."
Sound familiar? Many dancers encounter peer pressure. Whether your classmates are trying new diets or smoking and drinking, you might feel left out if you don't follow the crowd. But giving in to social pressures can result in unhealthy habits. Margaret Tracey, director of the Boston Ballet School, has even seen it lead to a decline in technique. "Girls who are affected by cliques," she says, "tend to be overly focused on what others think," rather than on their own development as dancers. If you're struggling with peer pressure, read on for tips from the experts on ways to deal with some of the most common scenarios.
Body and Eating Issues
Dance emphasizes perfection, and dancers frequently make the mistake of thinking there's one "best" body to strive for. "Students focus a lot on how they look, which is exacerbated by social media and constant use of a mirror," explains dance therapist Dr. Lynda Mainwaring. That can lead to peer competition and snarky comments in the studio.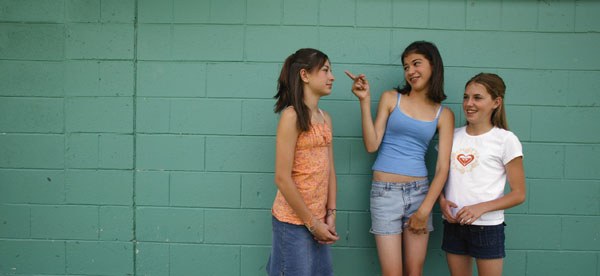 (via Design Pics/Thinkstock)
If your friends are unkind about your body—or if they constantly harp on their own perceived imperfections, and expect you to do the same—don't let their negativity overwhelm you. Focus on what you like about your shape and your dancing. Vivian Shock, a competitive dancer at CC & Co. Dance Complex in Raleigh, NC, learned not to obsess over the fact that she wasn't "all legs." Instead, she decided to zero in on one of her technical strengths: pirouettes. "I started working on lifting my relevés and passés," she explains. Seeing technical improvement can give you an instant body confidence boost.
Although weight pressures are a common issue in dance, remember that everyone looks and moves differently. "Stay away from scales, as they don't account for daily fluctuations," Mainwaring warns. And always consult a nutritionist before starting a new diet, even if all of your friends swear by it. It may be "in," but that doesn't make it the right choice for you.
Drinking and Smoking
Juggling high school and an intense dance schedule is incredibly stressful. Dancers need ways to relax, which can make it hard to say "no" when peers from dance or school pressure you to try drinking or smoking as an outlet.
If your friends are always asking you to join them for smoke breaks between classes, Mainwaring strongly advises finding positive "distraction activities" to substitute—things that'll both relax your body and give you a reason to say "no, thanks." Try watching inspiring dance videos, rolling out your muscles or just taking a walk.
Bullying
Because dance is so intensely competitive, jealousy and self-confidence issues can sometimes escalate studio peer pressure to the point where it becomes full-on bullying. "Some dancers lash out at their peers in dressing rooms, backstage or on social media as a way to elevate themselves and make themselves feel better," Mainwaring explains.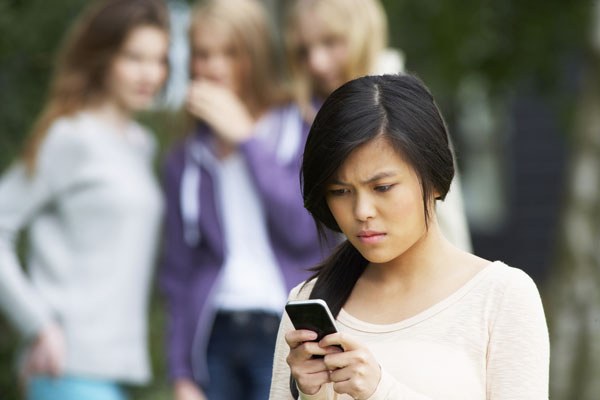 (via OMG Image/Thinkstock)
Don't hesitate to tell a teacher or a trusted adult when bullying occurs. And while constant negative feedback from others often leads to self-deprecating thoughts, find a way to stay positive in the classroom, even on bad days. "Don't set yourself up for failure," Mainwaring says. She suggests using mental phrases, such as "I'm ready" and "I love dancing," to help you concentrate on personal goals in the classroom, rather than getting dragged down by others.
Above all, remember that you are the one in control of your choices. "Students who feel the weight of intense peer pressure should shift the focus back to themselves and their individual journey," Tracey says. Concentrating on your own goals, rather than your peers' perceptions of you, will make all the difference—in your dance training, and in your life as a whole
The Toxic Friends Problem
Pretty much everyone will have to deal with peer pressure at some point. But if it's a constant issue for you, the problem could be your group of friends. Strive to surround yourself with people who are as driven as you are, both at school and in the studio. Look for peers who are focused on learning and improving instead of causing drama or drinking. "A circle of close, understanding friends is essential if you're trying
to avoid making bad choices," says Eileen Juric, a longtime teacher and founder of BalletBarreNone. "Find a good crowd that will encourage you rather than put you down."
That said, separating from toxic friends can be difficult. Rather than making a sudden hard break, which can feed the drama mill, try distancing yourself from unsupportive peers gradually. "Inappropriate behavior can either be ignored or reported privately to a teacher," says dance therapist Dr. Lynda Mainwaring. "Then you can remove yourself from the situation quietly. You'll know you've found the right friends if they allow you to maintain your own standards."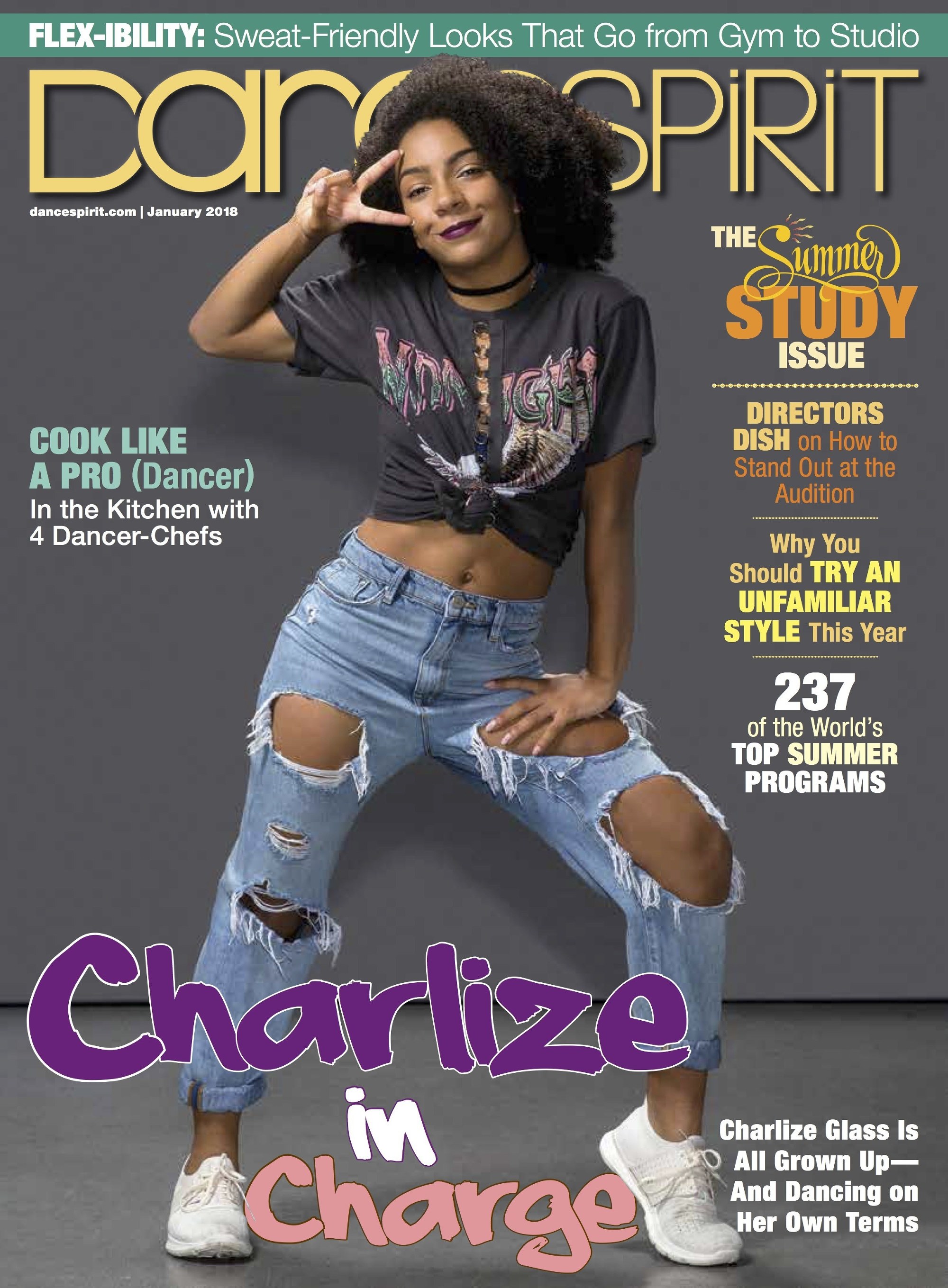 Get Dance Spirit in your inbox