Minimalist Magic: Dancewear That Lets You Focus on Your Technique
Kenneth Edwards
Understated classwear puts your technique front and center.
Dance Spirit photographed Mikaela, Mio, and Zoe on Juilliard's campus at the end of the 2016–17 school year.
---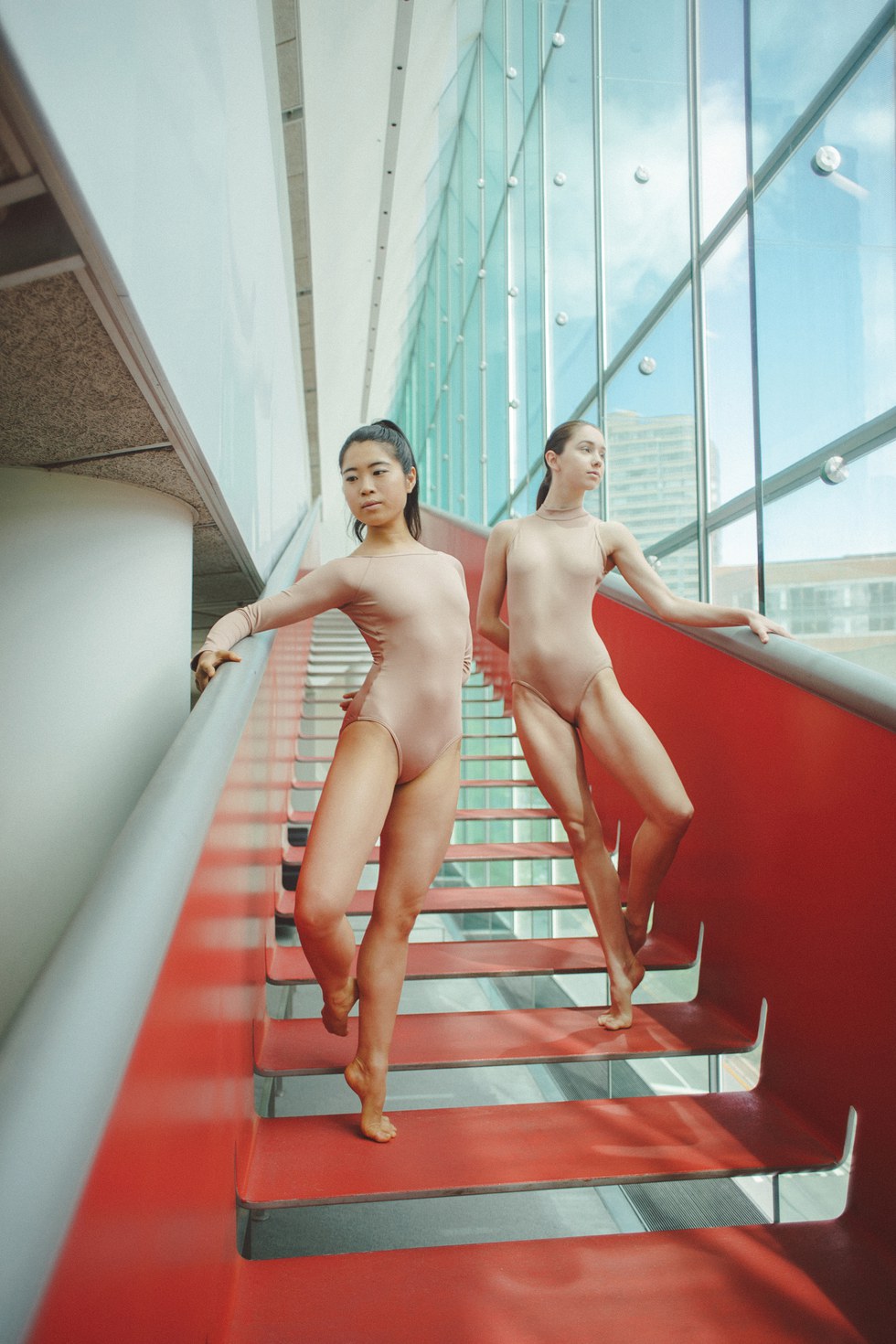 Mio Ishikawa and Mikaela Kelly in Discount Dance Suppy leotards. (Kenneth Edwards)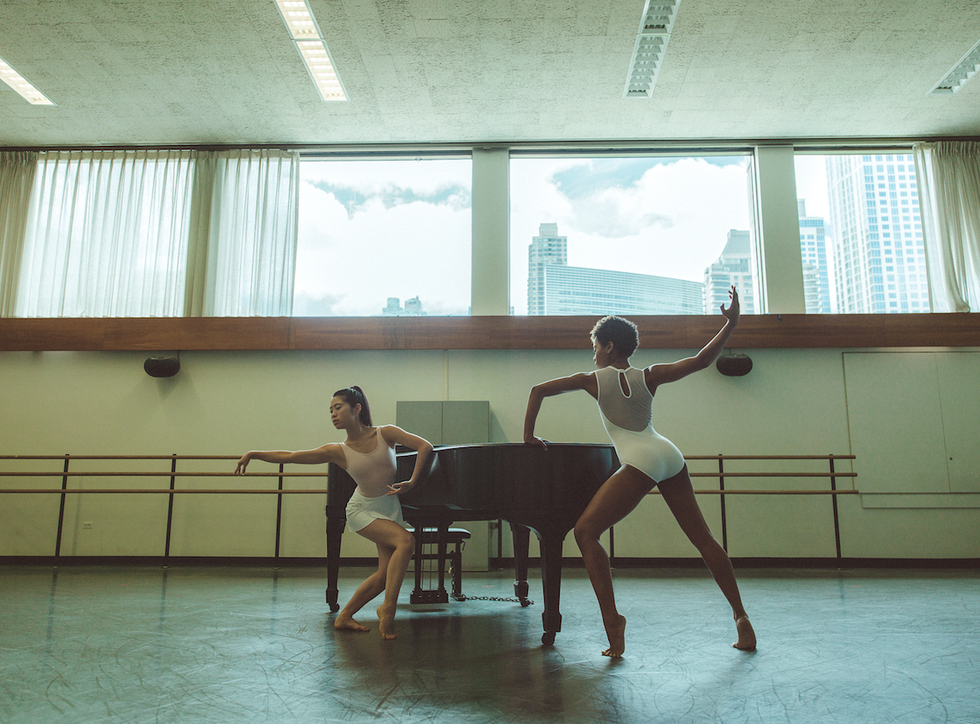 (From Left) Mio Ishikawa is in Just For Kix leotard and So Danca skirt. Zoe Hollinshead is in a So Danca leotard. (Kenneth Edwards)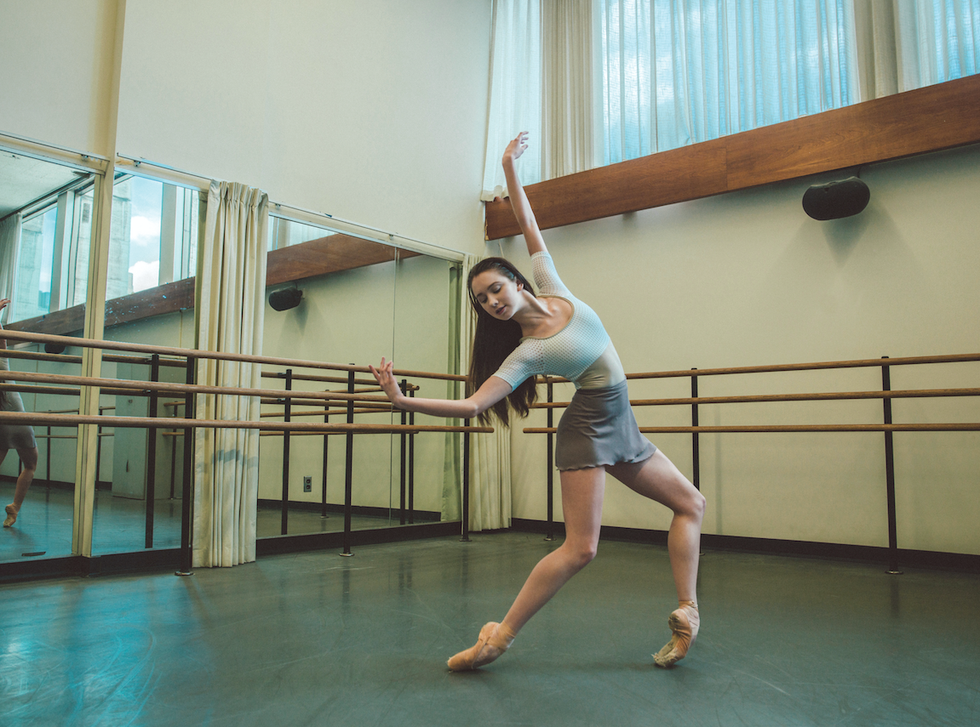 Mikaela is in Jule Dancewear. (Kenneth Edwards)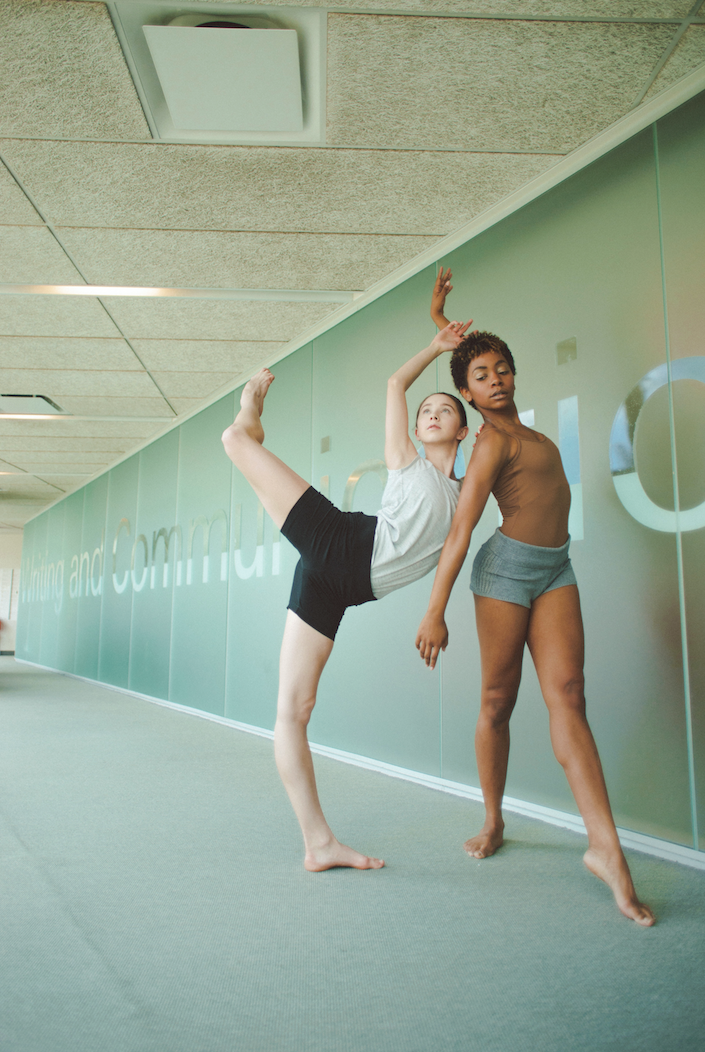 Mikaela is in Danskin and Zoe is Bloch. (Kenneth Edwards)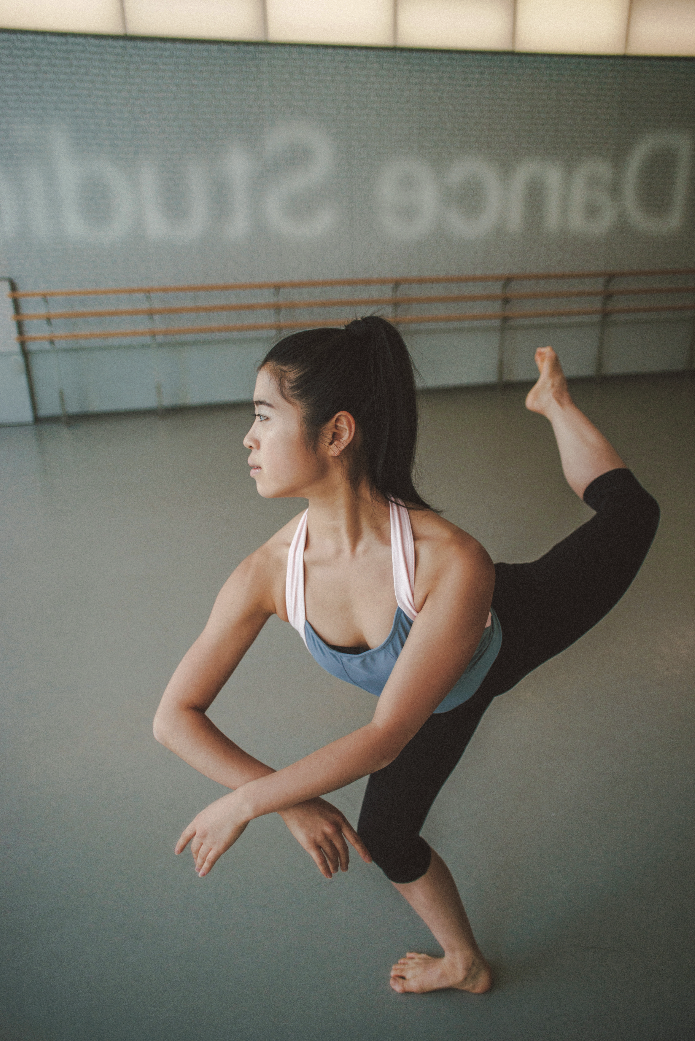 Mio is in a Capezio leotard and Danskin leggings. (Kenneth Edwards)
A version of this story appeared in the September 2017 issue of Dance Spirit with the title "Minimalist Magic."
(From left) Mean Girls dancers Riza Takahashi, Ben Cook, Kamille Upshaw, Jonalyn Saxer, DeMarius R. Copes, and Stephanie Lynn Bissonnette (photos by Erin Baiano)
Get in, losers. We're going to Broadway.
OK, not losers, actually—more like the bajillion die-hard fans of Tina Fey's 2004 cult hit Mean Girls, who've been wearing pink every Wednesday since a musical adaptation of the film was first teased back in 2013.
Now their world is like a cake filled with rainbows and smiles, because Mean Girls the musical, which had a trial run in Washington, DC, last fall, is set to open at Broadway's August Wilson Theatre April 8. And in a very grool twist, it turns out the show—with direction and choreography by Casey Nicholaw and a book by Fey herself—is delightfully dancey.
Keep reading...
Show less
Alicia Vikander in Tomb Raider (Warner Brothers)
Keep reading...
Show less
Quiz
Dec. 11, 2017 04:24PM EST
Via @dreamcatchersda on Instagram
Everyone loves a good viral video, especially when there's dancing involved. And though many viral videos are contrived and created for the soul purpose of instafame, the story behind the latest video catching the eyes of millions—including Rihanna, super model Naomi Campbell, and Diddy—is even more unique because it features children who don't even know who those celebrities are.
A dance troupe in Nigeria has become the next internet sensation, thanks to their exuberant dancing and passion with which they perform. Their enthusiasm for dance is evident in every step and it's hard not to smile as you see these children (who range from ages 6 to 15) express pure joy in something as simple as dance. These nine kids are part of The Dream Catchers, an organization started by 26-year-old Seyi Oluyole, that gives impoverished children a place to live while teaching them how to dance.
Keep reading...
Show less
Illustration by Dniella Ferretti
For 16-year-old Amanda*, dance is everything: her passion, her escape from the daily grind, and her career goal. Her parents see things differently. "I have siblings who are active in sports," Amanda says, "and my parents would rather I play soccer or basketball. They don't see dance as something I can earn a stable living from in the future. They often tell me I should just quit."
Some parents aren't able to, don't know how to, or choose not to give you the kind of support you need to thrive in the studio. And when your parents are adding stress to your life, rather than alleviating it, there's a lot at stake. "Dancers who don't have the support of their parents might struggle with self-doubt," says Dr. Linda Hamilton, a former dancer with New York City Ballet and a clinical psychologist specializing in the performing arts, "while those whose parents are too involved can crack under the pressure." Whether your parents aren't there when you need them or they're always there, practically smothering you, try these tips to improve your situation.
Keep reading...
Show less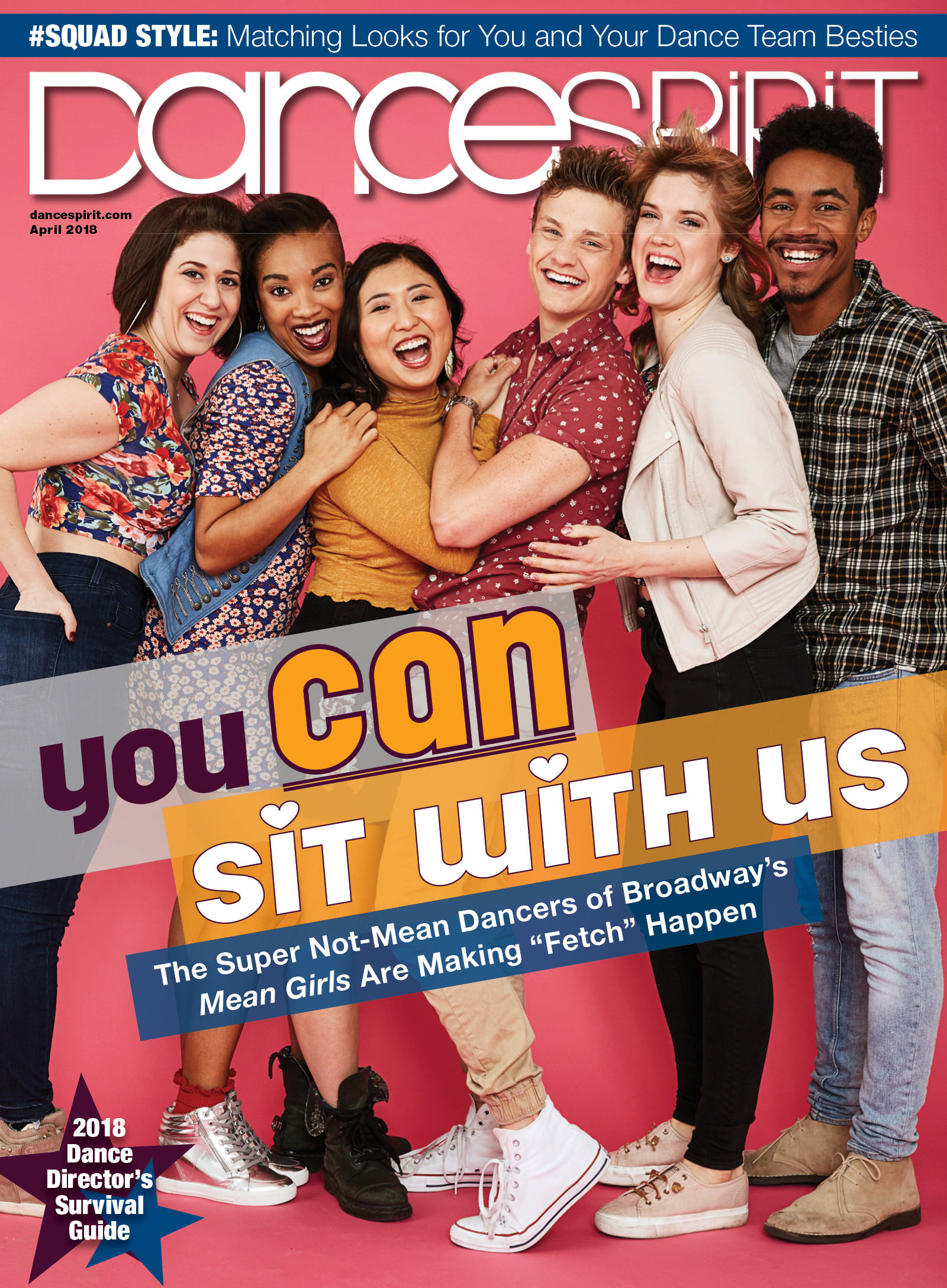 Get Dance Spirit in your inbox