Talking with Trailblazing Ballerina Raven Wilkinson, Misty Copeland's Mentor
Raven Wilkinson in Les Sylphides (courtesy Crystal McCoy/Bonnier Publishing)
When we think of a dancer who's broken barriers, American Ballet Theatre principal Misty Copeland tends to be the name that comes to mind. And though Copeland has been a crucial advocate for equality in the world of ballet, Raven Wilkinson—a mentor of Copeland's—is considered one of the original pioneers of the movement.
In 1955, Wilkinson became the first African American to dance with the renowned Ballet Russe de Monte Carlo. Her fortitude in the face of bigotry and hate cemented her legacy. Now, with the release of the new children's book Trailblazer: The Story of Ballerina Raven Wilkinson, a new generation of dancers will be inspired by her tale of overcoming obstacles to achieve a dream.
The book details Wilkinson's life, from her experience as a young dancer training in Harlem, to her run-ins with the Ku Klux Klan while on tour with Ballet Russe, to her later ballet career in Europe. "There were times where my heart really hurt because of the situations I had to deal with," she says. "But I always had faith that I was made to be a dancer and that I was gonna dance."
Dance Spirit spoke with Wilkinson to discuss the new book and get her take on racial equality within the ballet world.
---
Tell us a little more about Trailblazer.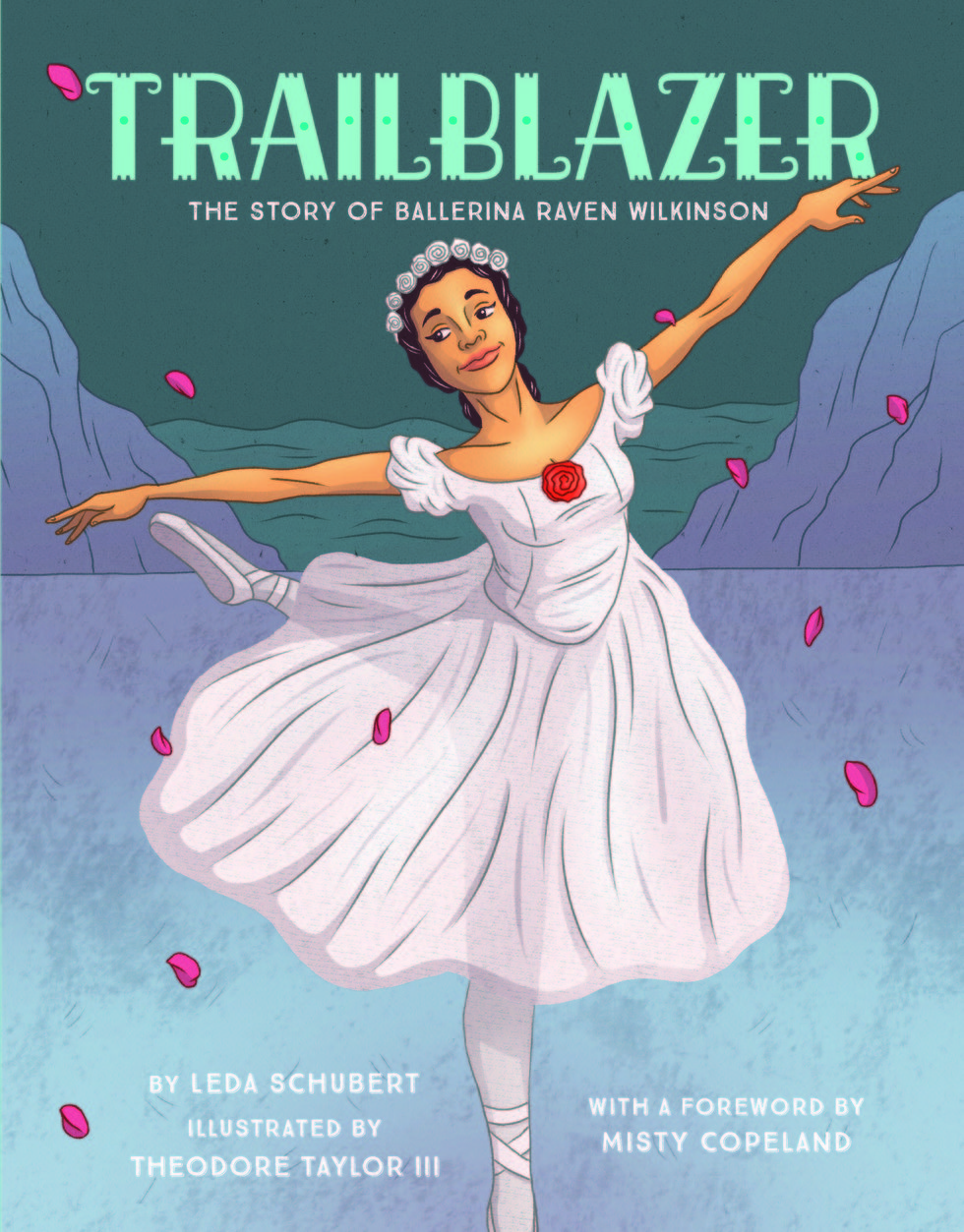 The cover for Wilkinson's new children's book (courtesy Crystal McCoy/Bonnier Publishing)
The book's been a long time in the making. I was first contacted about it in 2009, and it was a complete surprise.
I have a great fondness for young folks and young minds, and I have the joy and privilege of addressing young people. They're going to need to learn about the injustices of society. And they need to know about their history. This is the history of America. This isn't just the history of black people. This is the history of the country.
Why do you think this book is relevant today?
We're having a cultural revolution, and the book brings up things the whole of humanity needs to tackle. They are going to keep hitting us in the face until we honestly try to face them, rather than saying "Well that's just the way it is." The same issues have to be settled within politics, art, and the ballet world.
The world is a lot better now than it was back in those days. But it's three steps forward and two steps back.
What do you hope people will take away from your story?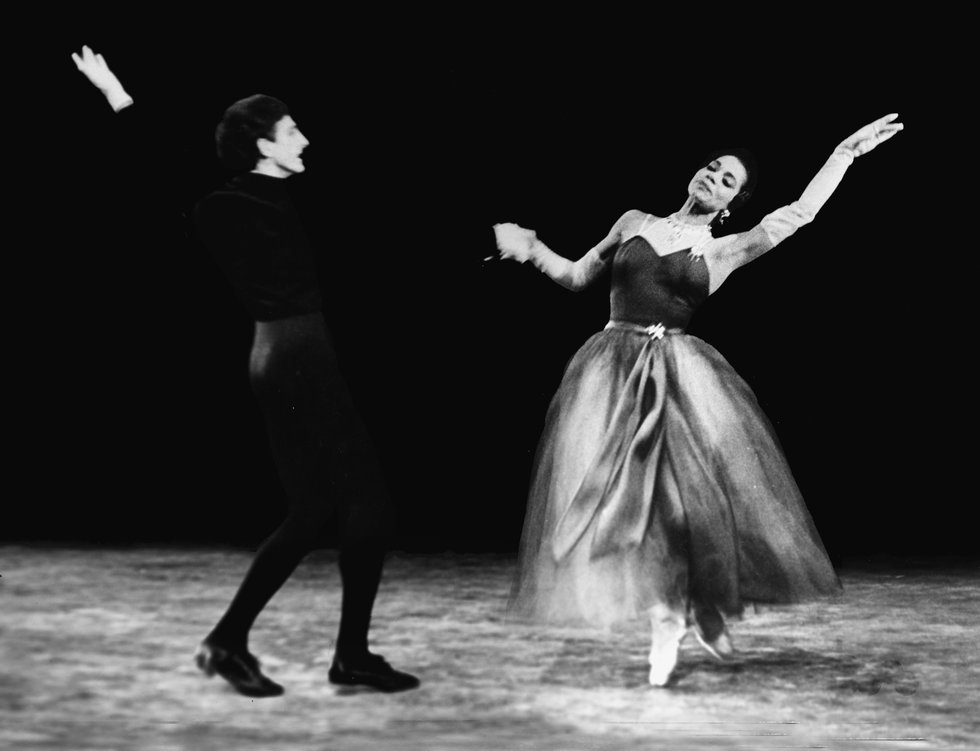 Wilkinson (right) (courtesy Crystal McCoy/Bonnier Publishing)
That if you love something and you chose to pursue it, you'll have to endure challenges and continually persist. And that applies to any dream.
We all have obstacles in life that we have to get over, under, and around. It doesn't matter if you're black or white, female or male—everyone has something to overcome, and that's what I wanted this book to emphasize. It's a story we all share.
What do you think is the hardest part about being an African American in the ballet world?
The burden doesn't lie in the fact that we didn't get the job or the part because of our race. Our burden lies in the fact that we don't know the exact reason why they didn't choose us. The burden is in not knowing why.
Ballet Russe de Monte Carlo didn't take me until the third time I auditioned. And I wondered, was it my technique? Was I not qualified for the part? Or was it my race? You can't put your finger on it, which makes it a lot harder.
On the other hand, one time a student told me that she had auditioned for this and that, and said she hadn't gotten any of the roles because of her race. I don't think that's the right attitude to have. If we keep saying every time we don't get something, that it's because we're African American, that takes away from our actual achievements.
How has Misty been able to create such momentum and progress within ballet?
Misty is a phenomenon. She has so much of everything. By the time she was made a principal ballerina, she'd had a lot of experience already. She's in a wonderful place because she's performed so many different roles. And the technique is honed to perfection. You can't see the seams between her technique and expression.
I love ballet and I love good dancing and I don't care about the who. But when she steps out there, there's a graciousness that flows out of her limbs. The fact that she's so good has helped put her in this place of influence.
What advice would you give the current generation of African American dancers pursuing ballet?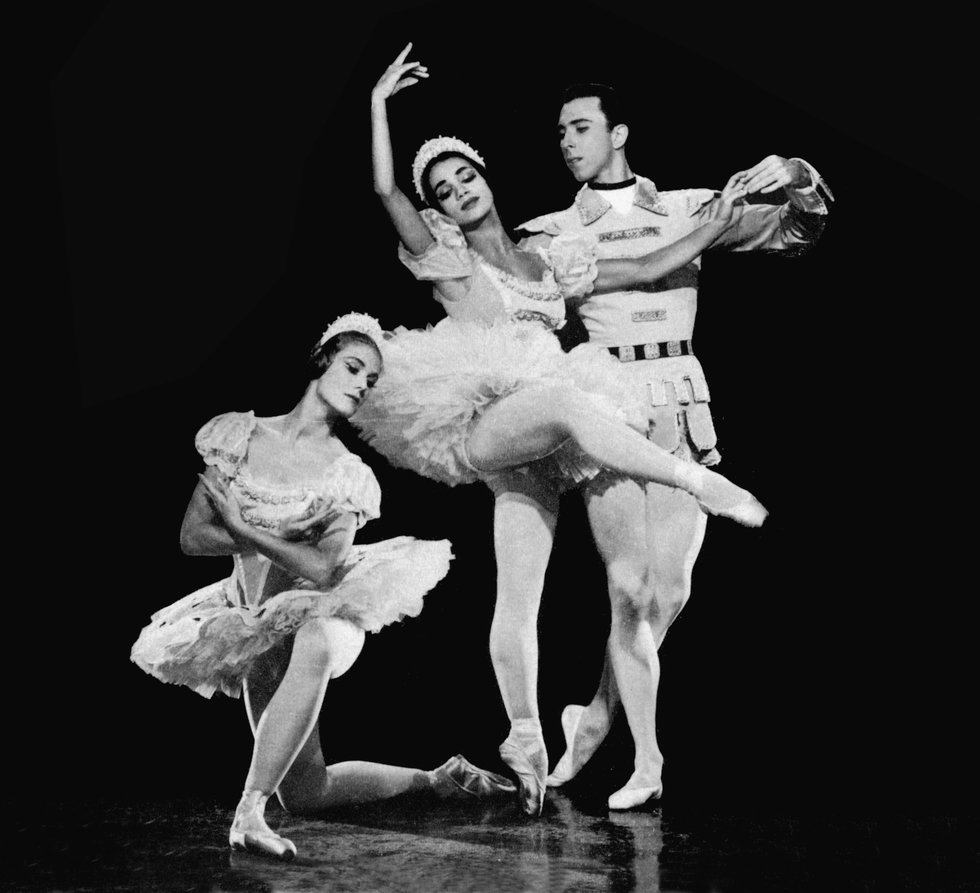 Wilkinson (center) (courtesy Crystal McCoy/Bonnier Publishing)
When I teach, the main thing I tell my students is that you've got to have hope, courage, and faith in yourself. You have to have determination and you can't let disappointment detour you.
The change isn't fast. It takes patience. It takes an awfully long time to start a movement. Patience is the operative word. You can only do your part by continually trying, improving, auditioning, and never giving up.
(From left) Mean Girls dancers Riza Takahashi, Ben Cook, Kamille Upshaw, Jonalyn Saxer, DeMarius R. Copes, and Stephanie Lynn Bissonnette (photos by Erin Baiano)
Get in, losers. We're going to Broadway.
OK, not losers, actually—more like the bajillion die-hard fans of Tina Fey's 2004 cult hit Mean Girls, who've been wearing pink every Wednesday since a musical adaptation of the film was first teased back in 2013.
Now their world is like a cake filled with rainbows and smiles, because Mean Girls the musical, which had a trial run in Washington, DC, last fall, is set to open at Broadway's August Wilson Theatre April 8. And in a very grool twist, it turns out the show—with direction and choreography by Casey Nicholaw and a book by Fey herself—is delightfully dancey.
Keep reading...
Show less
Lloyd Knight perform ing in Martha Graham's Night Journey (photo by Brigid Pierce, courtesy Knight)
Principal Lloyd Knight has become a true standout in the Martha Graham Dance Company thanks to his compelling presence and dynamic technique. Knight, who performs leading roles in iconic pieces like Appalachian Spring and Embattled Garden, was born in England and raised in Miami, where he trained at the Miami Conservatory and later graduated from New World School of the Arts. He received scholarships to The Ailey School and The Dance Theatre of Harlem School in NYC and joined MGDC in 2005. Catch him onstage with MGDC during its New York City Center season this month. —Courtney Bowers
Keep reading...
Show less
University of Minnesota Dance Team (courtesy University of Minnesota)
They say there's no "I" in "team"—and nowhere is that truer than the world of college dance teams, where precision reigns, uniformity is key, and a single misstep from any given "I" can cost a group a championship trophy. So it's unsurprising that securing a spot on one of the best dance teams in the country is no easy feat.
Members of these highly athletic teams rehearse for hours every week—on top of academic classes and commitments—and perform at football and basketball games, annual concerts, and nationally televised competitions (hi, ESPN). And "no I" rule notwithstanding, each of these top teams is made up of highly trained, highly technical, highly hard-core individuals, who come together to create a ready-for-victory pack.
These six teams aren't one-off success stories—they're consistently strong, and earn the top spots at major competitions like UDA and NDA nearly every year. Up for the challenge? Here's what to know before you go to auditions.
Keep reading...
Show less
Alicia Vikander in Tomb Raider (Warner Brothers)
Keep reading...
Show less
Photo by Travis Kelley, courtesy Kathryn Morgan
In our "Dear Katie" series, former NYCB soloist Kathryn Morgan answers your pressing dance questions. Have something you want to ask Katie? Email dearkatie@dancespirit.com for a chance to be featured!
Dear Katie,
I'm a hip-hop and jazz dancer, and I want to get involved in the commercial-dance world. I've never studied ballet, but people keep telling me I "have to" take ballet classes if I want to make it professionally. Is that really true? My family has limited money for dance classes, and I have to be careful about how I spend it.
Sarah
Keep reading...
Show less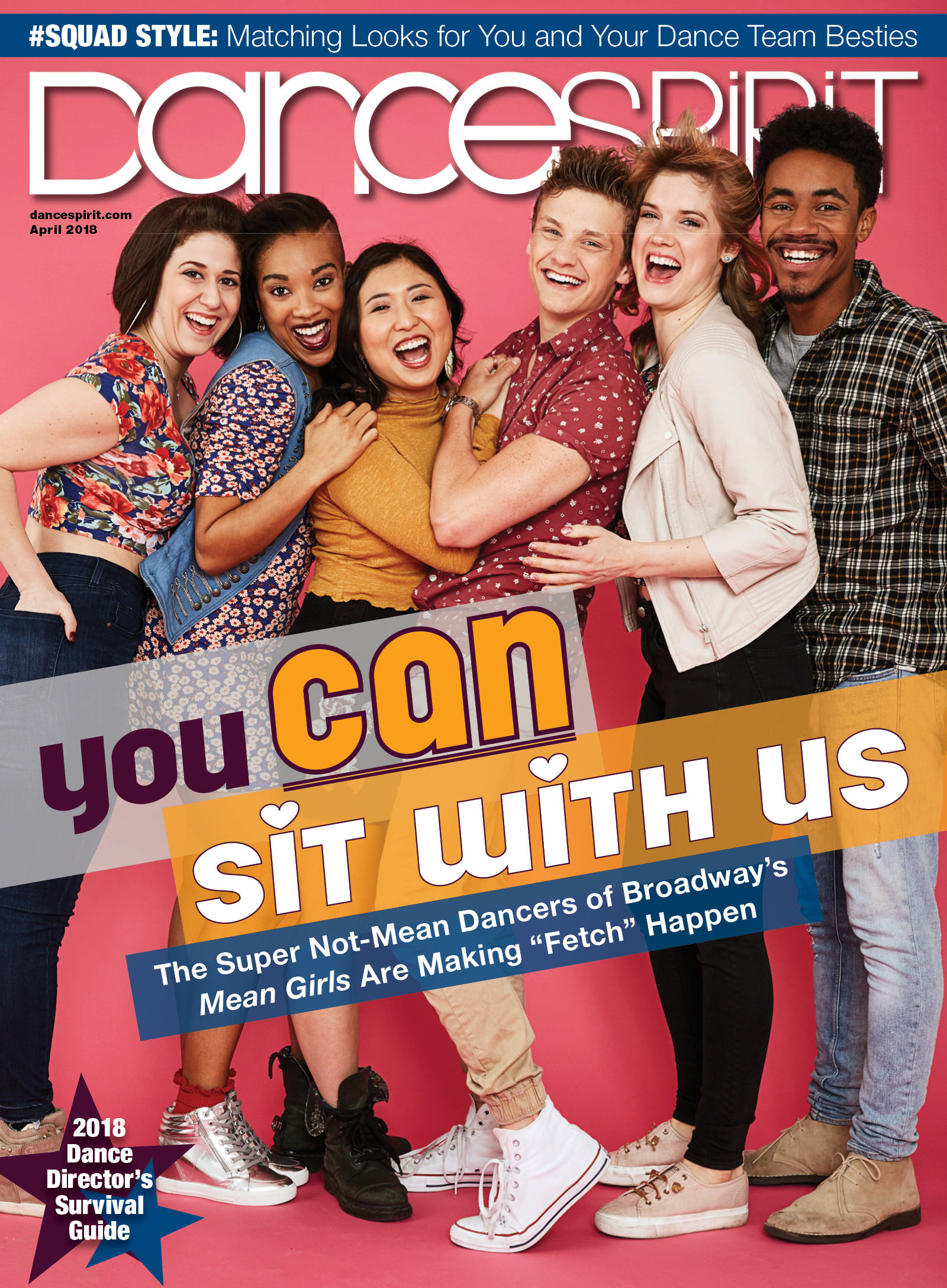 Get Dance Spirit in your inbox