Like most freelance modern dancers in NYC, 25-year-old Belinda McGuire is constantly searching for the next challenge. "I love diversity, and I really want to cultivate it within myself," she says.
Since leaving Doug Varone and Dancers in January (she first caught DS' eye as a standout performer in Varone's fluid, powerful and quirky choreography), this petite brunette has had one project after another. She performed with Gallim Dance, a group directed by former Batsheva Ensemble dancer Andrea Miller in April. She presented her own choreography at the Cool New York festival in February and in The A.W.A.R.D. Show! at Joyce SoHo in May. Then, she garnered a coveted modern guest-artist teaching slot at Dance New Amsterdam over the summer. And last month, she premiered The Desert Island Project, an evening-length show made up of four solos that she's also presenting this month in Toronto.
Whether she's performing, choreographing or teaching, Belinda is driven by a need to explore. "I'm early in my career," she says. "I don't know enough to be able to settle." Currently, that means pursuing a solo career rather than working full-time with one company. Through TDIP, Belinda hopes to "allow the superficial Belinda things to drop away." To that end, she only choreographed one of the solos she performs in the show. The others were created by Miller, Kate Alton (a Toronto-based choreographer) and Idan Sharabi (currently dancing with Nederlands Dans Theater II). "TDIP has been a great way to accumulate and assimilate influences," Belinda explains.
Originally from Toronto, Belinda trained in ballet and Limón-based modern and performed with the Canadian Children's Dance Theatre as a teen. After high school she headed to Juilliard; she graduated in 2006 and jumped straight into a year-and-a-half tenure with Varone's company (she'd attended several of his summer intensives and was familiar with his work and style). Her goal since then has been to keep pushing herself to grow and develop as an artist—through whatever pathways open up to her.
So what's next, her own company? "Maybe eventually, but it's kind of like having a child—I'm not ready!" she laughs. "On the immediate horizon, once I finish this solo project, I'll probably just want to be someone else's dancer for a while."
FAST FACTS
Favorite thing about NYC: "I really like early mornings, when there's a residual sense that the place is filled with people—but no people."
Nondance hobby: Cooking: "I usually start with a recipe and then divert from that. I make things up on the fly."
Favorite chef: Jean-Georges Vongerichten
Advice for aspiring pros: "Open yourself to possibilities, expose yourself to a variety of influences and take the time to get deep enough into something to really experience it. Curiosity is really important—keep following it."
Photo: David Hou
Apr. 11, 2017 04:18PM EST
Welcome to the new dancespirit.com—a completely addictive way to enjoy our top-notch dance content.
It's got all the stuff you've always loved: gorgeous images of your favorite dancers, internet-breaking viral videos, thoughtful technical advice for dancers of all styles, effective health and wellness tips, crazy-good giveaways. And now there's a lot more of it—right at your fingertips.

We've invested in the latest technology to produce a brilliant digital experience, using the powerful tools for social discovery and engagement developed by our partner, RebelMouse. They know what they're doing, guys.
Produced by the editors and writers you trust. Powered by RebelMouse. BOOM.
Apr. 29, 2017 01:45PM EST
In honor of "La La Land" being released on DVD April 25, Los Angeles mayor Eric Garcetti declared that same day to be "La La Land Day." Because magic is real and dreams can in fact come true, the occasion was marked with aerial dancers from BANDALOOP rappelling off the side of City Hall, performing to a gorgeous medley of Justin Hurwitz's dreamy score for the film.
Without further ado, here's this week's cure for the #SundayScaries. (PS this footage was filmed from a drone. How cool is that?!)
Keep reading...
Show less
Apr. 28, 2017 07:04PM EST
Pacific Northwest Ballet principal Noelani Pantastico is famous for her passionate stage presence and strong, powerful technique. Originally from Oahu, HI, Pantastico trained at Central Pennsylvania Youth Ballet and frequently attended summer courses at PNB. In 1997, she joined PNB as an apprentice, and was promoted to principal in 2004. Four years later, she joined Les Ballets de Monte-Carlo as a soloist—but, in 2015, Pantastico headed back home to PNB, and she's danced there ever since. Catch her in the company's June program, which features George Balanchine's La Source, Jerome Robbins' Opus 19 and Alexei Ratmansky's Pictures at an Exhibition. Read on for her letter!
"Dear Noe,

You'll soon enter a career that will shape the course of your existence. Pay attention and enjoy every moment, because it goes very quickly. Life in the dance world is beautiful, although there will be times when deep reflection is necessary, and when roadblocks will make you rethink your career path. This is normal, and it's OK. Here's some advice that will help you get through.

Don't complain, and ignore idle gossip. Negativity will do nothing for you. It's wasted energy. Your mental state is connected to your physical being and immune system—being mindful can help you stay healthy. You won't want to believe this, but the sooner you do, the sooner you'll get better and won't be dealing with so many ailments. When you're dealing with pain, injury or even a common cold, consider whether you're also going through an emotional problem or change. This is total body care.

Don't try to control the course of things. Everything that happens is meant to happen. There's a lesson in every moment. Just listen, observe and work hard. This will give you intelligence and power, and ultimately the ability to handle anything the world throws at you.

Lastly, give the best you can every day. Don't waste a minute. Remember: Life responds to you and to what you put out there. It's not about what happens to you, but about what you make of it. Be meticulous with your steps. Care for every motion. Your love and gratitude will vibrate beyond you.

I love you very much,
Noe"
Photo by Angela SterlingPantastico in Jean-Christophe Maillot's "Roméo et Juliette"
Keep reading...
Show less
Apr. 28, 2017 04:10PM EST
"When a biology major asked if I was illiterate because I studied dance, I realized just how much of a joke my field of study is to some people."
That's how Camryn Eakes, a junior dance major, opens her incredibly powerful open letter asking fellow Chapman University students to (as the title puts it) "Recognize the complexities of the dance major." It's a frustration that's way too familiar to just about every dancer: We've all had this beloved art form of ours questioned, ridiculed, trivialized or worse.
Eakes' passionate writing speaks to so many of the misconceptions that drive dancers CRAZY, along with the huge demands our art form puts on us:

"Dance requires us to be willing, to expose our rawest self to any set of eyes. Every day, I must be willing to relive both the euphoric and depressing memories I house in the deepest depths of me. That's my job; that's our job. We are storytellers, protesters, advocators, thinkers, entertainers, actors and innovators. Studio time is our lab, our calculator, our pen and paper. It is not enough just to physically show up to class. Our growth and talent is a full-time investment inside and out of class and that's just part of being an artist. We cannot destroy our bodies with alcohol and all-nighters. Our bodies are our tools and something we can't purchase over and over again when it breaks. The professional artist lifespan is only so long as our health will last, that we cannot afford nor want to lose any time we have enjoying and delving deeper into what we cannot live without."
You can read the complete version of Camyrn's letter on The Panther's website. And check out this video of Camryn dancing—she's obviously a gorgeous mover and a beautiful writer.
Keep reading...
Show less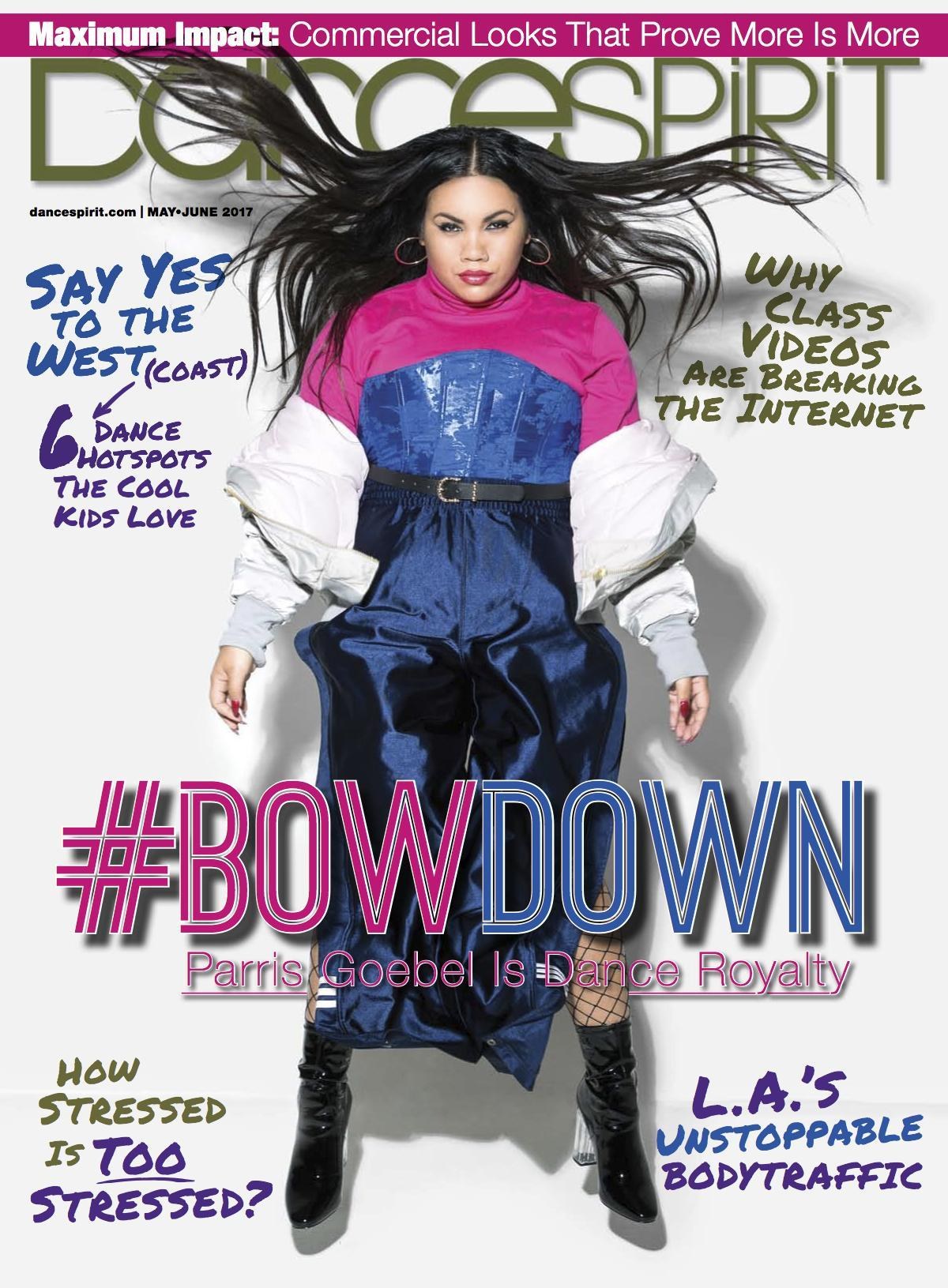 Featured College Dance Program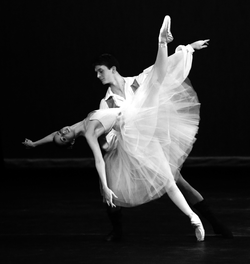 Get Dance Spirit in your inbox