Apr. 20, 2012 11:18AM EST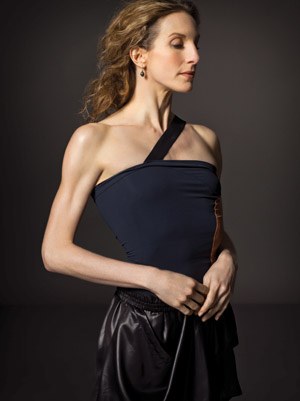 Wendy Whelan (by Henry Leutwyler)
Wendy Whelan
Principal Dancer, New York City Ballet
"One of my most memorable performances took place at the Palais Garnier in Paris in 2008, alongside dancers of the Paris Opéra Ballet. I danced the ballerina role in the second movement of George Balanchine's Symphony in C. It took a lot of mental preparation for me to get ready for that moment—dancing this monumental role at probably the most famous opera house in the world, where Symphony in C actually had its premiere in 1947.
On a more personal note, my childhood ballet teacher was a dancer with POB. She was the first person who believed in me. She told me I had the potential to make something of myself as a dancer. I proudly danced that performance of Symphony in C in her honor. I still have my pointe shoes from that night. It's the only pair of shoes I've ever saved from a performance."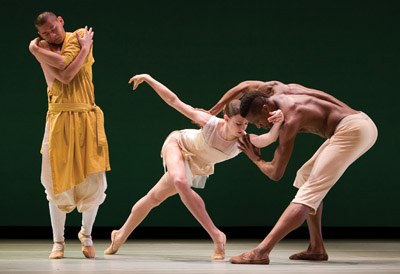 (Courtesy LINES ballet)
Meredith Webster
Alonzo King LINES Ballet
"One performance that remains clear in my memory was in Vaison-la-Romaine, in the Provence region of France. LINES danced there at an ancient open-air amphitheater. We were performing a collaboration with some of the Shaolin monks, and the feeling of being onstage with them, with ancient columns and worn bricks surrounding me and constellations in sight whenever I looked up, was overwhelmingly beautiful."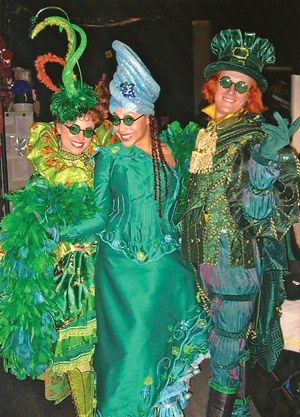 (L to R) Jennifer Di Noia, Afra Hines, Nathan Peck
Afra Hines
Ghost: The Musical on Broadway
"My most memorable performance was my Broadway debut in Wicked in 2006. Growing up I was primarily a dancer—I didn't sing or act. So doing Wicked on Broadway opened a whole new world to me. Now I'm in my third Broadway show, and I love it."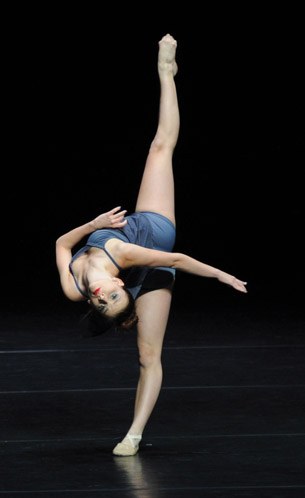 Megan Branch (courtesy Celebrity Dance Competitions)
Megan Branch
Commercial Dancer
"Last summer, I competed for the last time at West Coast Dance Explosion Nationals with my studio, Dance Connection 2. I improvised my solo, and it placed in the top three. It was a little nerve-racking knowing I would be on my own the next year pursuing my dance career, but it felt really good to take the stage that last time and give it my all."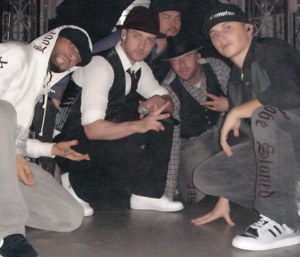 Kenny Wormald (far right) with Timberlake (second from left) and dancers
Kenny Wormald
Commercial Dancer
"When I was performing on tour with Justin Timberlake, we did a show in Boston, MA, at the TD Banknorth Garden. I'm from Boston, and just a few years prior to the performance, I'd been back home in my living room trying to learn JT's choreography. To return to my hometown performing with my favorite artist in the world was amazing. It taught me that anything is possible!"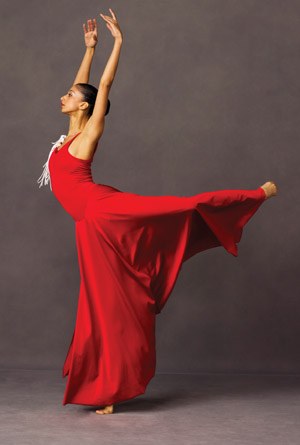 Alicia Graf_Mack (by Andrew Eccles)
Alicia Graf Mack
Alvin Ailey American Dance Theater
"I performed Memoria this last New York season—it's a piece choreographed by Alvin Ailey that I have loved since I was young. Memoria takes its lead dancer on a journey: She hears calls to go to heaven and ascends to another world. Groups of dancers move around her for much of the piece, so it feels like you're dancing in a swirl of light. It was my first season back after not dancing for three years because of a knee injury and arthritis, so the plot of transcendence was close to my heart."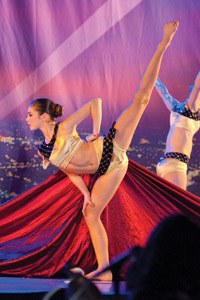 Jacalyn Tatro (Michele Welsh/Inspirations Photography)
Jacalyn Tatro
Student, Inspire School of Dance in Naperville, IL
"Last year, I performed a dance called 'The Lost Soldier' at New York City Dance Alliance Nationals. Because it was on the Fourth of July, I felt a deep connection to what soldiers go through. I think all of us were able to move people in the audience even more than we usually do at competitions."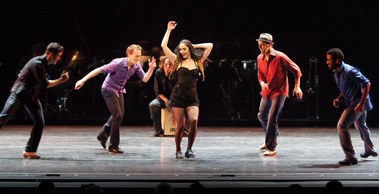 Melinda Sullivan (center) (by Richard Termine)
Melinda Sullivan
Tap Dancer
"This past October, I performed with the New York Song & Dance Company at the Career Transition for Dancers Gala in NYC. I was featured as a vocalist and tap dancer in a number called 'I've Got You Under My Skin.' I looked into the wings during the performance and saw Chita Rivera sitting there, smiling at us. I thought, 'Oh my gosh, I'm singing and dancing for one of the world's greatest song and dance women!' After the show I had the chance to meet Chita. We had an exchange I'll never forget. She was just like, 'Do your thing, girl!' "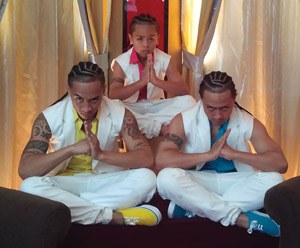 Hefa (left) and his brothers on the "DWTS" set
Hefa Tuita
Commercial/Ballroom Dancer
"Recently, my brothers and I performed a piece that I choreographed on "Dancing with the Stars." To share that moment on the stage with my brothers—to be on TV in front of thousands of people with the people I love most—was so beautiful to me. The energy was kind of spiritual; it almost brought tears to my eyes."
Much of Janelle Ginestra's career has been about helping others shine. She's dedicated herself to supporting and cheerleading her partner, WilldaBeast Adams; the emerging talents in their dance company, ImmaBEAST; and the countless dancers she inspires at master classes and conventions. Her YouTube channel has become a launching pad for young talents like "Fraternal Twins" Larsen Thompson and Taylor Hatala, thanks to viral videos featuring Ginestra's creative vision.
But Ginestra's a skyrocketing success in her own right—an in-demand choreographer, a social media influencer, and a dance entrepreneur, building a legacy one eight-count at a time. It's time for her turn in the spotlight. And she's more than ready. "I want to be a legend in whatever I do," she says. We'd argue that she already is.
Keep reading...
Show less
Win It
Oct. 13, 2017 04:31PM EST
When a choreographer finds a composer whose music truly inspires her, it can feel like a match made in dance heaven. Some choreographers work with the same composers so frequently that they become known for their partnerships. New York City Ballet soloist and resident choreographer Justin Peck, for example, has tapped composer Sufjan Stevens numerous times (last spring, the two premiered The Decalogue at NYCB, to rave reviews); L.A. Dance Project's Benjamin Millepied's working relationship with composer Nico Muhly has spanned a decade and two continents; and when tap dancer Michelle Dorrance premiered the first-ever Works & Process Rotunda Project, a site-specific work for New York City's Guggenheim Museum, last year, percussionist Nicholas Van Young was by her side as an equal partner. Successful collaborations require compatibility between artists, direct and honest communication, and flexible, open minds. But when the stars align, working with a composer can be extremely rewarding.
Keep reading...
Show less
(From left) Nia Sioux, Kendall Vertes, Chloe Lukasiak, and Kalani Hilliker (via @chloelukasiak)
Keep reading...
Show less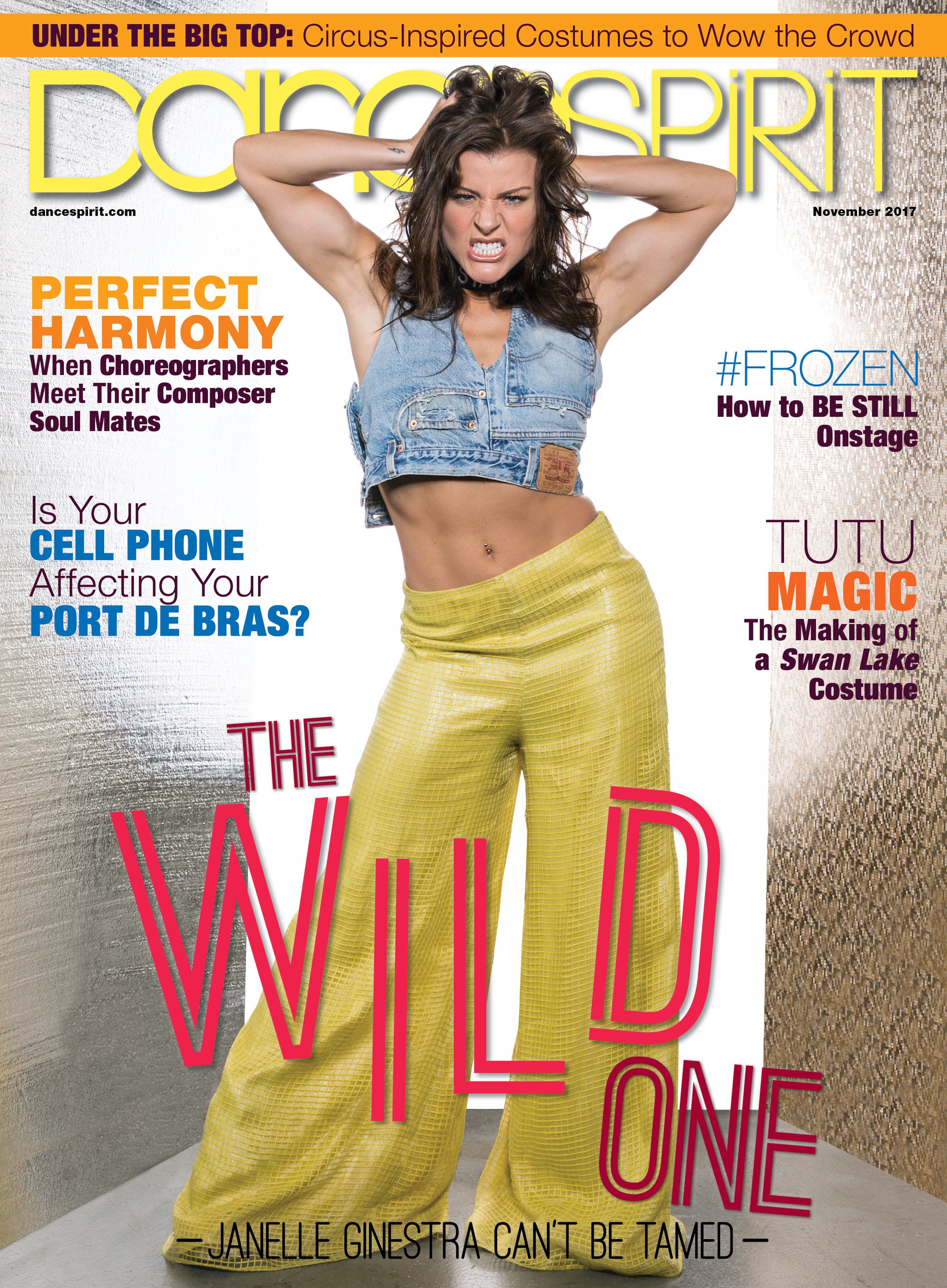 Get Dance Spirit in your inbox